Planning a trip can be an exciting yet overwhelming experience. As travel experts, we understand the importance of addressing your concerns and providing valuable insights. To assist you in your travel endeavors, we have compiled a list of frequently asked questions (FAQs) and expert answers.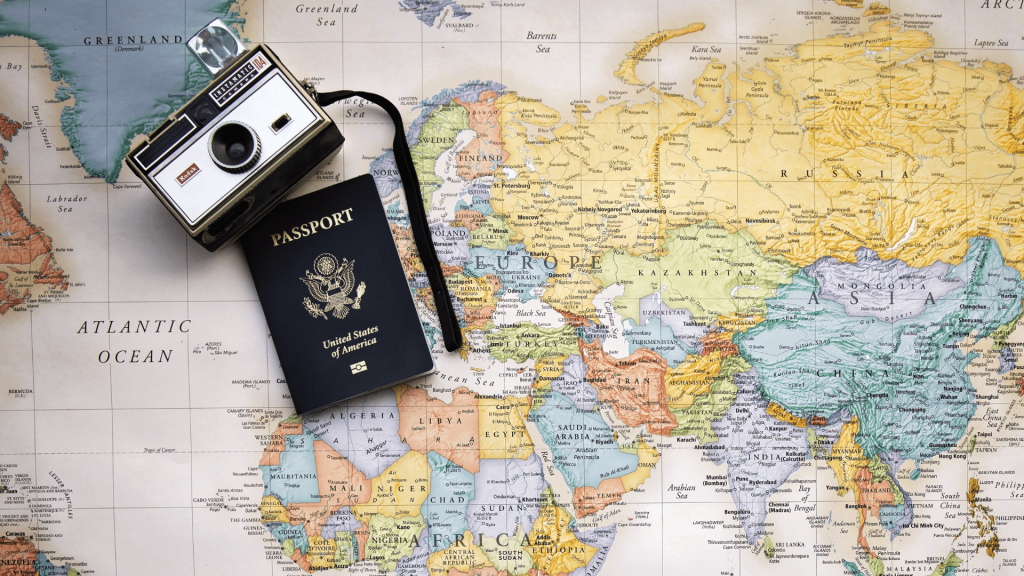 1. Why do I need a travel agent?
A good travel agent is a travel expert who understands everything associated with planning and booking the perfect trip. They can give advice on places to go, as well as how much you'll need to spend and how long to spend there.
Here are some reasons why having a travel agent, specifically one from Guide Me Away, can enhance your travel experience:
Expert Knowledge and Advice:
Planning a trip can be time-consuming and overwhelming, especially when there are countless destinations and travel options available. A travel agent has extensive knowledge about various destinations, including insider tips and hidden gems. They can offer personalized recommendations based on your preferences, ensuring that you have an unforgettable experience tailored to your interests.
Time and Efficiency:
Most people only have one or two weeks to set aside for a vacation, so it's helpful to have an expert plan the most efficient itinerary to fit in all the best things and generally get the most out of your limited time.
Peace of Mind:
Planning a trip involves multiple elements, such as booking flights, accommodations, transportation, and activities. Coordinating all these aspects can be stressful and time-consuming. With Guide Me Away, you can enjoy peace of mind, knowing that their travel experts will take care of you from the first call to the moment you are back home. They will handle everything from booking your flights and hotels to planning your itinerary and arranging for transportation.
Exclusive Deals and Savings:
Guide Me Away has access to exclusive deals and wholesale prices, which can often save you money on your travel arrangements. Their travel agents have established relationships with airlines, hotels, and tour operators, allowing them to secure special discounts and benefits for their clients. They can find the best deals that suit your budget and preferences, ensuring that you get the most value for your money.
Personalized Service:
Every traveler is unique, with different preferences and needs. Guide Me Away's travel agents provide personalized service, taking the time to understand your travel style, interests, and expectations. They will work closely with you to design a trip that reflects your preferences, whether you seek adventure, relaxation, cultural immersion, or a combination of experiences.
Assistance and Support:
During your trip, unexpected situations can arise, such as flight delays, cancellations, or changes in plans. Guide Me Away's travel agents are there to assist you, providing 24/7 support and ensuring that any issues are resolved promptly and efficiently. They can offer alternative arrangements, rebooking options, or guidance in case of emergencies, giving you the confidence to navigate any travel challenges.
2. How can I stay safe while traveling?
Prioritizing your safety is essential for any trip. Here are some tips to ensure your safety while exploring new destinations:
Research your destination:
Familiarize yourself with local customs, laws, and any travel advisories or safety precautions.
Stay aware of your surroundings:
Be vigilant in crowded areas, avoid displaying valuable items, and keep an eye on your belongings at all times.
Use reliable transportation:
Opt for reputable transportation options, such as licensed taxis or public transportation, to minimize risks.
Purchase travel protection:
Consider investing in travel protection that covers medical emergencies, trip cancellations, and lost or stolen belongings.
3. Do I need travel protection?
Travel protection provides protection for unforeseen circumstances.
It is crucial to consider travel insurance for several reasons:
Medical Emergencies:
When traveling to a new destination, you expose yourself to different environments and potential health risks. Travel protection covers medical expenses, including hospitalization, emergency treatments, and evacuation if unexpected illness or injury occurs during your trip.
Trip Cancellations or Interruptions:
Life is unpredictable, and situations may arise that force you to cancel or shorten your trip. Travel protection reimburses non-refundable expenses, such as flights, accommodations, and prepaid activities, in case of covered reasons like illness, family emergencies, natural disasters, or travel advisories.
Lost or Delayed Baggage:
Misplacing or losing luggage can be a significant inconvenience. Travel protection provides coverage for lost, stolen, or damaged baggage, ensuring reimbursement for the value of your belongings. Additionally, if your baggage is delayed, travel insurance offers funds to purchase essential items until it is returned.
Travel Delays:
Flight delays and cancellations are common during travel. With travel protection, you are covered for additional expenses resulting from delays, such as accommodation, meals, and transportation. This coverage prevents unexpected expenses due to circumstances beyond your control.
Emergency Assistance:
Travel insurance often includes round-the-clock emergency assistance services. These services range from medical advice and referrals to legal assistance, emergency cash transfers, and help with lost travel documents. Access to these services is invaluable, particularly when you are in an unfamiliar location.
While travel protection is not mandatory, it is highly recommended for any trip, whether domestic or international. The cost of travel protection is a small price to pay compared to the potential financial burden of unexpected emergencies, trip cancellations, or lost belongings.
Before purchasing travel protection, carefully review the policy coverage, exclusions, and limitations. Consider factors such as your travel destination, duration, planned activities, and the value of your trip. Consulting with a travel expert from Guide Me Away can also assist you in finding the right travel protection policy that meets your needs and provides sufficient protection throughout your journey.
4. What documents do I need for international travel?
The required travel documents vary depending on your destination and citizenship.
However, here are some common documents you may need:
Passport:
Ensure your passport is valid for at least six months beyond your intended stay.
Visas:
Check the visa requirements for your destination country and apply in advance if necessary.
Travel protection:
It's wise to have travel protection to cover any unexpected situations during your trip.
Driver's license and ID:
Carry a valid driver's license and identification as additional forms of identification.
Remember to consult the official government websites or contact the respective embassies or consulates for the most up-to-date and accurate information regarding travel documentation requirements. When you choose to work with a travel agent, they can assist in this aspect of the process. 
Your Travel Questions, Answered
We hope this FAQ guide helps address your travel-related questions and concerns. Remember, when you book your trip with Guide Me Away and their team of travel experts, you can enjoy peace of mind, exclusive deals, and personalized service. Happy travels!
Save time planning your trip when you book with GuideMeAway!
Travel Trends and Updates - Sent right to your inbox.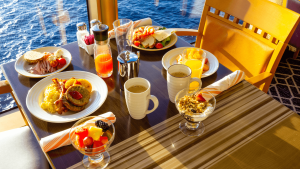 From delectable Michelin-starred cuisine to immersive cooking classes and unique dining experiences, these cruises are meticulously designed to exceed the expectations of foodies everywhere. 
Read More »
Paris is known for its rich culinary culture and its love for good food. From traditional French cuisine to modern gastronomic creations, the city has
Read More »
Several nations have a reputation for great food, and France is definitely among the best in that list. Their cuisine is rich, varied, and it has
Read More »