Leaving America for the first time can be a thrilling and life-changing experience. However, it can also be overwhelming and nerve-wracking, especially if you're not familiar with the ins and outs of international travel. But fear not! With these essential international travel tips, you'll be well-equipped to navigate new cultures, languages, and destinations with confidence.
Preparing Your Travel Documents
Before you jet off to your dream destination, it's crucial to ensure that you have all the necessary travel documents in order. The last thing you want is to encounter unnecessary stress or be denied entry to a country due to incomplete paperwork. 
Here are some essential steps to follow:
Apply for Your Passport Well in Advance
One of the most important international travel tips for first-timers is to apply for your passport well in advance. The process can take several weeks, so make sure to plan accordingly. Check the expiration date of your passport as well, as many countries require at least six months' validity from the date of entry. If your passport needs to be renewed, do so before booking your flights.
Check Visa Requirements
Research the visa requirements for your destination country. Some countries allow visa-free entry for certain nationalities, while others require a visa obtained in advance or upon arrival. Make sure to check the specific requirements and apply for your visa if necessary. Keep in mind that visa processing times can vary, so it's best to start the application process as early as possible.
Compile Important Travel Documents
Make sure to compile all your important travel documents in one secure place. This includes a copy of your passport, visa (if applicable), travel insurance policy, flight itineraries, hotel reservations, and any other relevant documents. It's a good idea to have both physical copies and electronic copies stored on a cloud service or email, so you can easily access them if needed.
Researching Your Destination
To make the most out of your international travel experience, it's essential to research your destination thoroughly. Familiarize yourself with the local customs, traditions, and laws to ensure a smooth and respectful journey.
A benefit of working with a travel expert is their knowledge of destinations worldwide. They can provide you with key information, arrange for transportation, select the perfect accommodations, and more! Additionally, they can save you time and ensure your journey is amazing.
Below are some aspects to consider:
Learn About the Culture and Language
Immerse yourself in the local culture by learning about the customs, traditions, and etiquette of your destination. Research the language spoken in the country and learn a few basic phrases to help you navigate and communicate with locals. This effort will not only enhance your travel experience but also show respect for the local culture.
Understand Currency and Exchange Rates
Research the local currency of your destination and familiarize yourself with the current exchange rates. It's a good idea to have some local currency on hand for initial expenses such as transportation or small purchases. Additionally, inform your bank about your travel plans to avoid any issues with using your credit or debit cards abroad.
Consider Transportation and Accommodation
Research the transportation options available in your destination, such as public transportation, taxis, or rental cars. Consider the most convenient and cost-effective mode of transportation for each leg of your journey. In terms of accommodation, read reviews, compare prices, and book in advance to secure the best deals.
Check Health and Safety Precautions
Before you travel, check the health and safety precautions for your destination. Find out if you need any vaccinations or medications specific to the region. It's also a good idea to research the local healthcare system and identify nearby medical facilities in case of emergencies. Consider purchasing travel insurance to cover any unexpected medical expenses or trip disruptions.
One crucial international travel tip is to optimize your packing to ensure efficiency and convenience.
Here are a few suggestions to help you make the most of your luggage space:
Make a Packing List
Create a comprehensive packing list to ensure you don't forget any essential items. Include clothing, toiletries, electronics, travel adapters, medications, and any other personal necessities. Check the weather forecast for your destination to pack appropriate clothing for the climate.
Pack Light, but Smart
Avoid overpacking by packing versatile clothing items that can be mixed and matched. Opt for lightweight and wrinkle-resistant fabrics that are easy to pack and wear. Roll your clothes instead of folding them to save space in your suitcase. Consider packing a small travel laundry kit or using laundry services at your destination to reduce the amount of clothing you need to bring.
Pack Essential Travel Accessories
Don't forget to pack essential travel accessories such as a universal travel adapter, a portable charger, a travel pillow, a reusable water bottle, and a travel lock. These items will enhance your travel experience and make your journey more comfortable and convenient.
Navigating Airports and Immigration
Navigating airports and immigration can be daunting, especially for first-time international travelers.
These tips can help make the process a breeze:
Arrive Early
Arrive at the airport well in advance of your departure time to allow for check-in, security checks, and potential delays. Follow the airline's guidelines on baggage restrictions and ensure that your carry-on items comply with the regulations.
Prepare Your Travel Documents
Have your passport, visa, and other travel documents readily accessible for immigration and security checks. Keep copies of important documents in both physical and electronic formats. Familiarize yourself with the specific immigration requirements of your destination to ensure a smooth entry process.
Make the Most of Layovers
If you have a long layover, use that time to explore the airport or take advantage of airport amenities. Many airports offer free Wi-Fi, lounges, shops, and restaurants. Stretch your legs, grab a bite to eat, or even take a short tour of the city if time permits.
Jet lag can significantly impact your travel experience, especially when traveling across multiple time zones.
Prevent jet lag from taking days from your vacation with these tips:
Adjust Your Sleep Schedule
Gradually adjust your sleep schedule a few days before your trip to align with the time zone of your destination. This can help your body adapt to the new time zone more easily. Avoid taking long naps upon arrival and try to stay awake until local bedtime to help reset your internal clock.
Stay Hydrated
Drink plenty of water before, during, and after your flight to stay hydrated. Limit your alcohol and caffeine intake, as they can disrupt your sleep patterns and exacerbate the effects of jet lag.
Follow Natural Light
Expose yourself to natural light during the day to help regulate your body's internal clock. Spend time outdoors and avoid excessive exposure to artificial light, especially in the evening. This can help your body adjust to the new time zone.
Making the Most of Your Experience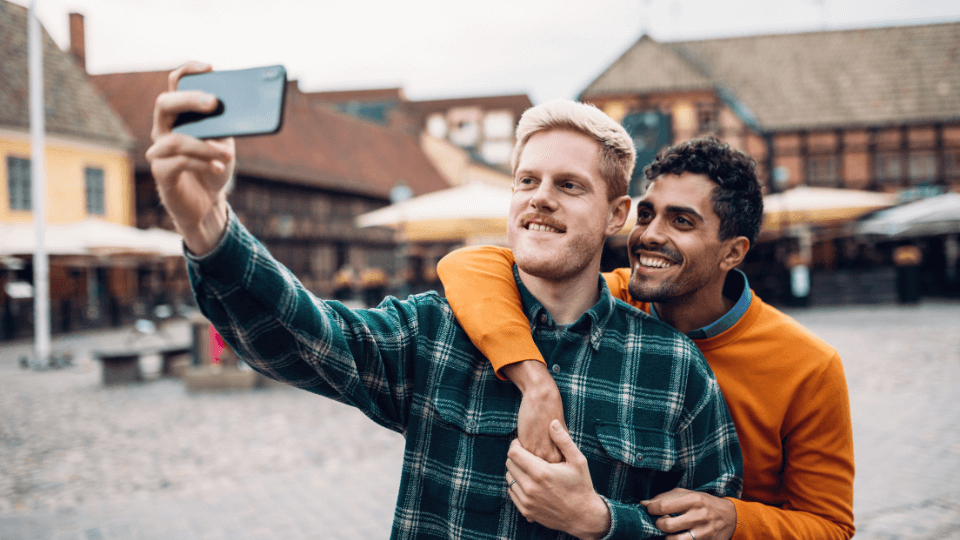 Finally, don't forget to fully embrace and savor your international travel experience.
Below are valuable tips for crafting unforgettable memories and relishing every single moment of your journey:
Embrace Spontaneity
While it's essential to plan and prepare, don't be afraid to embrace spontaneity. Allow yourself to wander off the beaten path, try new experiences, and seize unexpected opportunities. Some of the most memorable moments often arise from unplanned adventures.
Capture Memories
Take plenty of photos and videos to capture the special moments of your international travel experience. However, remember to put your camera or phone down at times and be fully present in the moment. Engage with your surroundings and create lasting memories beyond the digital realm.
Embrace Cultural Exchange
Traveling abroad is not just about sightseeing; it's also about fostering cultural exchange. Engage with locals, learn from their perspectives, and share your experiences and stories. Embrace the opportunity to connect with people from different backgrounds and create meaningful connections that transcend borders.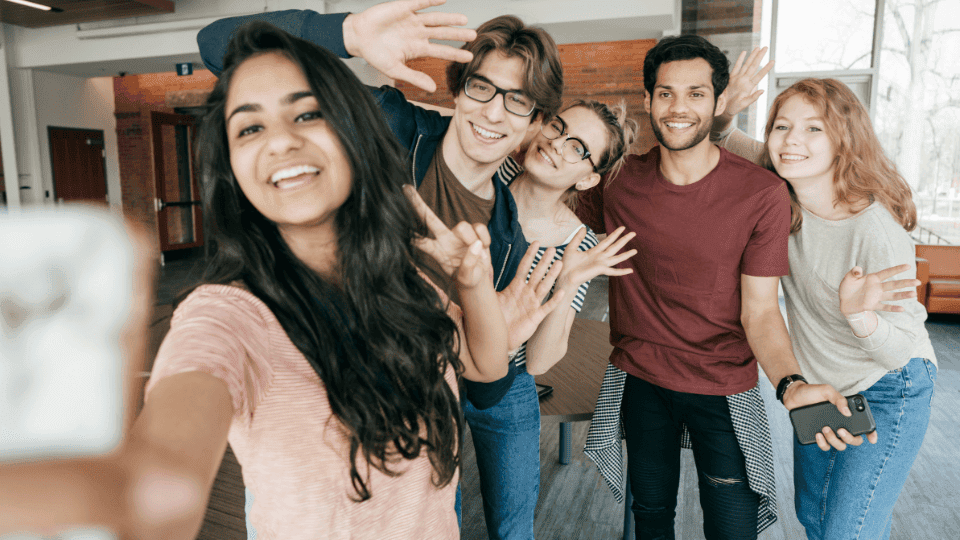 Bon Voyage!
By following these international travel tips, you'll be well-prepared to navigate the challenges and embrace the rewards of exploring new cultures and destinations. When you work with the travel experts at Guide Me Away, you can rest easy knowing you have a partner ready to help along every step of your journey.
Schedule a free consultation call and share your travel goals today! 
Save time planning your trip when you book with GuideMeAway!
Travel Trends and Updates - Sent right to your inbox.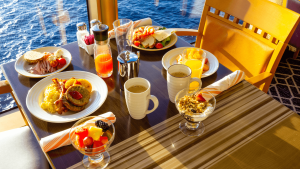 From delectable Michelin-starred cuisine to immersive cooking classes and unique dining experiences, these cruises are meticulously designed to exceed the expectations of foodies everywhere. 
Read More »
Paris is known for its rich culinary culture and its love for good food. From traditional French cuisine to modern gastronomic creations, the city has
Read More »
Several nations have a reputation for great food, and France is definitely among the best in that list. Their cuisine is rich, varied, and it has
Read More »