As you begin packing for Europe this summer, efficiency is essential for a stress-free and joyful trip experience. The more information you have about your journey, the better you will be able to pack. When you work with the travel experts at Guide Me Away, you are equipped with a detailed itinerary so you can properly plan for all aspects of your summer travel in Europe.
In this detailed guide, we'll cover all the essentials and offer helpful packing advice for your European getaway.
1. Research the Weather
The climate in Europe varies widely from region to region. Before you begin packing, look into the weather conditions for your planned destinations during your vacation period. This knowledge will allow you to pack appropriate apparel and accessories for each destination.
2. Pack Versatile Clothing
Versatility is key when it comes to packing for summer travel in Europe.
Select clothing items that can be mixed and matched to create multiple outfits, packing apparel with neural colors is an excellent way to achieve this. Choose materials that are lightweight and breathable and can contribute to layering efforts. Also, pack a laundry bag to keep dirty garments separate from clean ones. If you intend to visit religious sites or conservative areas, it's a good idea to pack modest clothing.
Clothing essentials to pack:
Tops:
T-shirts and tank tops: Bring a mix of short-sleeved and sleeveless tops for warmer days.
Lightweight jacket or cardigan: Instead of taking up space with long-sleeved shirts, embrace layering with a lightweight jacket or cardigan for cooler evenings or early morning adventures that extend into mid-day.
Blouses or button-up shirts: These can be dressed up or down for more formal occasions or dinners out.
Bottoms:
Jeans or trousers: Choose comfortable, versatile pants that may be dressed up for evenings or worn during the day.
Shorts or skirts: Pack a few of pairs of shorts or skirts for hotter destinations or days. 
Leggings or yoga pants: A more compact alternative to sweatpants, these are ideal for layering under skirts or dresses, as well as relaxing on long flights. 
Dresses:
Save space and make choosing an outfit a breeze when you pack a few lightweight dresses. Select versatile options that can be worn on various occasions, both day and night.
Shoes:
Sandals or flip-flops: For warmer days or trips to the beach, bring a pair of lightweight sandals or flip-flops.
Dress shoes or heels: If you have any formal parties or dinners planned, bring a pair of dress shoes or heels with you.
Comfortable walking shoes: So you can maneuver the cobblestone streets in Europe with ease, sturdy and comfortable footwear is a must. 
Miscellaneous:
Swimwear: This is a must for any beach trip or tropical destination. Also, it will be needed if your accommodations have a hottub or swimming pool. Lastly, custom tours and excursions may include water features where it will be beneficial to have a swimsuit handy. 
Raincoat or travel-umbrella: Be prepared for the occasional rainy day when you throw a lightweight rain jacket or travel-sized umbrella in your suitcase. 
Sunglasses
A hat or baseball cap
3. Bring A Daypack
A daypack is an excellent companion while exploring European cities. When embarking on excursions and customs tours,  you can use it to carry snacks, water, camera, and anything you pick up along the way. Look for a daypack that is lightweight and compact enough to fit in your primary bag or suitcase.
4. Toiletries
Toiletries can take up a lot of space in your suitcase when packing for Europe, so carry travel-sized goods if you want to bring your own products.
For carry-on luggage, ensure you comply with the travel guidelines for liquid quantity both in your home airport upon departure as well as at any international airports you may be traveling through. Here's a tip for American travelers – a regulation for carry-on liquids that varies from TSA is the need for all liquids to fit within a clear 1-Liter bag. Although these bags are commonly provided before entering checkpoints, save time and the hassle by packaging your liquids in a regulation bag prior to arriving at the airport.
Alternatively, you can save space and avoid potential liquid leaks during transit by traveling with minimal toiletries. Once you arrive at your destination, you can explore the community you are visiting and immerse yourself in regional culture with a visit to a local grocery store. Consider exploring product options that aren't available in local stores back home, you may just find a new favorite during your summer travel in Europe!
5. Don't Forget The Essentials
When packing for Europe, there are a few essentials you should not overlook.
Among these are:
Travel adapter: European outlets are different from those in the US, so you'll need a travel adapter to charge your devices. Purchase these items prior to leaving for your trip. Often, you will have a layover at a European airport before reaching your final destination, already having an adapter handy provides the convenience of being able to charge your electronics mid-journey while preventing the need to purchase one at an inflated price in an airport shop. 
Passport and visas: Ensure you have all the necessary travel documents for each country on your itinerary. Be prepared for unforeseen circumstances, and consider purchasing a waterproof case for these essential documents.
Cash and credit cards: Pro Tip – Resist the urge to use airport currency exchange centers. Often, the exchange rate will be a lot lower at an atm or bank once you leave the airport. With that said, many taxis or public transportation will only accept cash. When you book with a travel expert, transportation can be included in your booking, so you have ones less thing to worry about!
Travel insurance: This is an absolute necessity for any overseas journey. Ensure that you have appropriate travel insurance that covers medical emergencies, trip cancellations, and other unforeseeable circumstances.
6. Medications and First Aid
If you take prescription medications, ensure you have an ample supply to last throughout your summer travel in Europe. Although it may be convenient to consolidate medications into smaller packaging to save space in your suitcase, it is essential you keep prescription medication in original packaging that clearly displays your information and prescription. When traveling internationally, regulations surrounding certain medications may vary from practices at home. Because of this, clearly documenting that the medication is supplied by a doctor can prevent mishaps during travel.
Pack a small first aid kit containing essentials such as band-aids, pain relievers, motion sickness medication, and any personal medication you might need.
7. Light Entertainment and Tech
Light entertainment can make long travels or breaks in transit more enjoyable. To keep yourself occupied during flights or train rides, bring a book, a deck of cards, or download your favorite movies or shows onto your own personal electronics when packing for Europe
Although Wi-Fi is available in many locations around Europe, If you anticipate needing cell service during your summer travel in Europe, look into international plans provided by your carrier to prevent international roaming fees.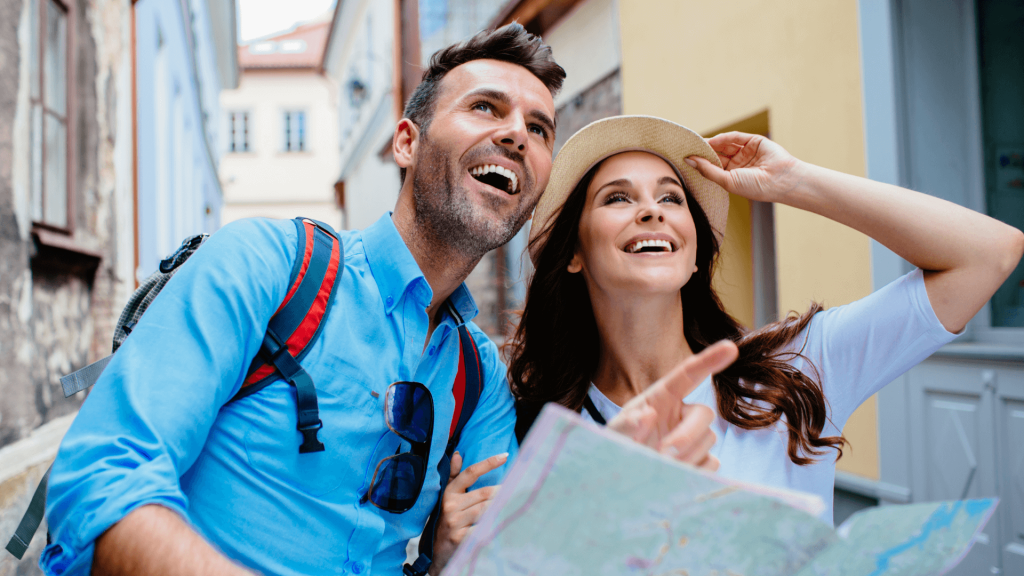 Be Prepared For Summer Travel in Europe
Being well-prepared to explore the beauty, culture, and history Europe has to offer can enhance your overall experience. This comprehensive packing guide is a great place to start when packing for Europe. 
Since every trip is unique, working with a travel expert is a great way to have peace of mind that you've packed everything you need for your summer travel in Europe. The travel experts at Guide Me Away provide a detailed itinerary that you can reference when preparing for your getaway. Rest assured that nothing is forgotten with Guide Me Away by your side!
Plan the PERFECT European getaway
with Guide Me Away!
The latest travel tips - Sent right to your inbox.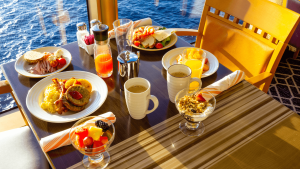 From delectable Michelin-starred cuisine to immersive cooking classes and unique dining experiences, these cruises are meticulously designed to exceed the expectations of foodies everywhere. 
Read More »
Paris is known for its rich culinary culture and its love for good food. From traditional French cuisine to modern gastronomic creations, the city has
Read More »
Several nations have a reputation for great food, and France is definitely among the best in that list. Their cuisine is rich, varied, and it has
Read More »