At Guide Me Away, we believe in sustainable tourism. Eco-friendly tourism will be the way of the future.
As travelers, it is important for us to do anything we can to help minimize our environmental impact. Choosing an eco-friendly hotel is a great way to embrace sustainable tourism. At Guide Me Away, we believe strongly in sustainable tourism. When you book with Guide Me Away, you can ensure that your trip will be environmentally friendly. We know that luxury is an important element of your vacation. Thankfully, there are luxury hotels that focus on promoting sustainable practices and have third-party green certifications. 
For example, in the United States, a LEED Certification stands for various environmentally friendly practices such as reduced energy use and reduced greenhouse gas emissions. Below are our five favorite luxury eco-hotels that help you reduce your impact on the environment.
Napa Valley, California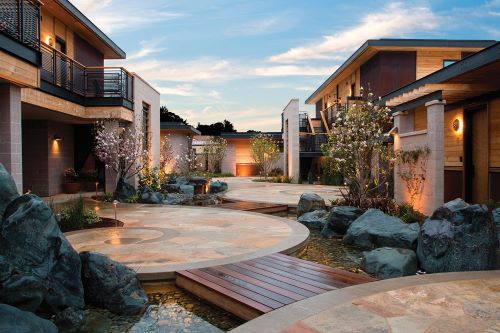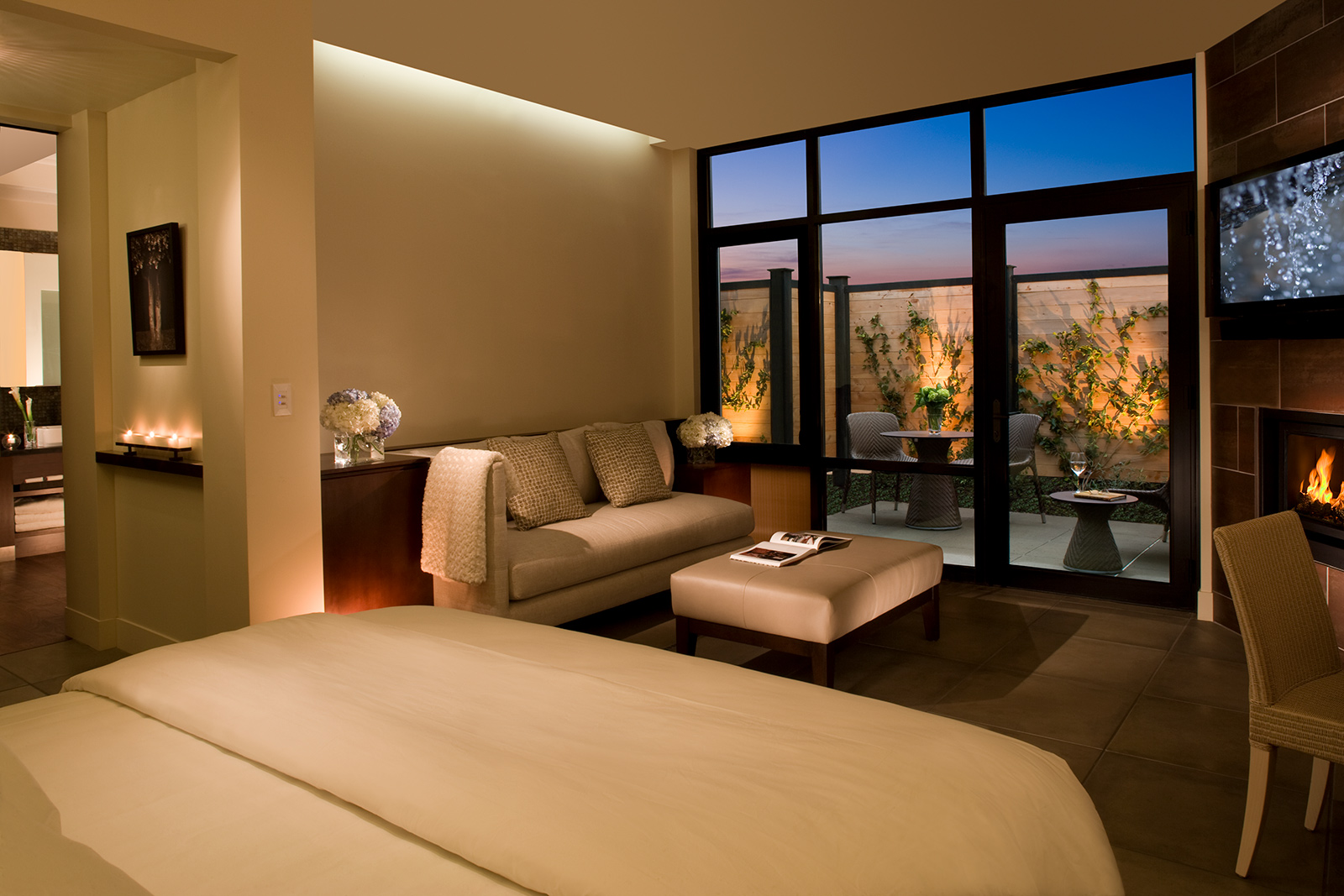 Bardessono is a beautiful high-end eco-friendly hotel that's highly involved in environmental initiatives. Their goal is to blend ideas of luxurious guest experiences with environmentally friendly practices. Bardessono has reduced its impact on the environment by implementing environmental technologies that automatically decrease energy consumption. Additionally, there are hidden solar panels that provide electricity. With unmatched spa services, outdoor activities, and exceptional dining, Bardessono is a great place to stay in wine country.
Brooklyn, New York, United States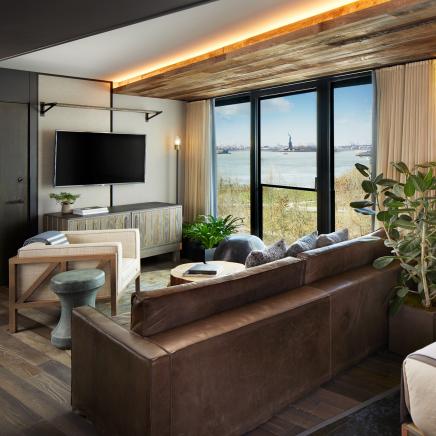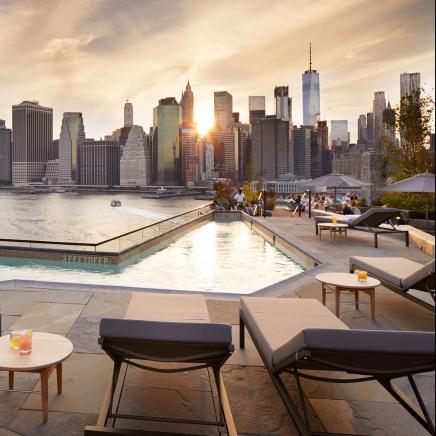 1 Brooklyn Bridge Hotel is the perfect place to escape the business of the city and overlook the East River and Manhattan Skyline. 1 Brooklyn Bridge is a LEED Gold Certified hotel. Reclaimed materials make up the building structure of the hotel, and its green features include low-energy LED lightbulbs. Despite the city's location, the design of the hotel boasts an amazing ambiance with an outdoorsy, nature-like flare.
San Diego, Califonia, United States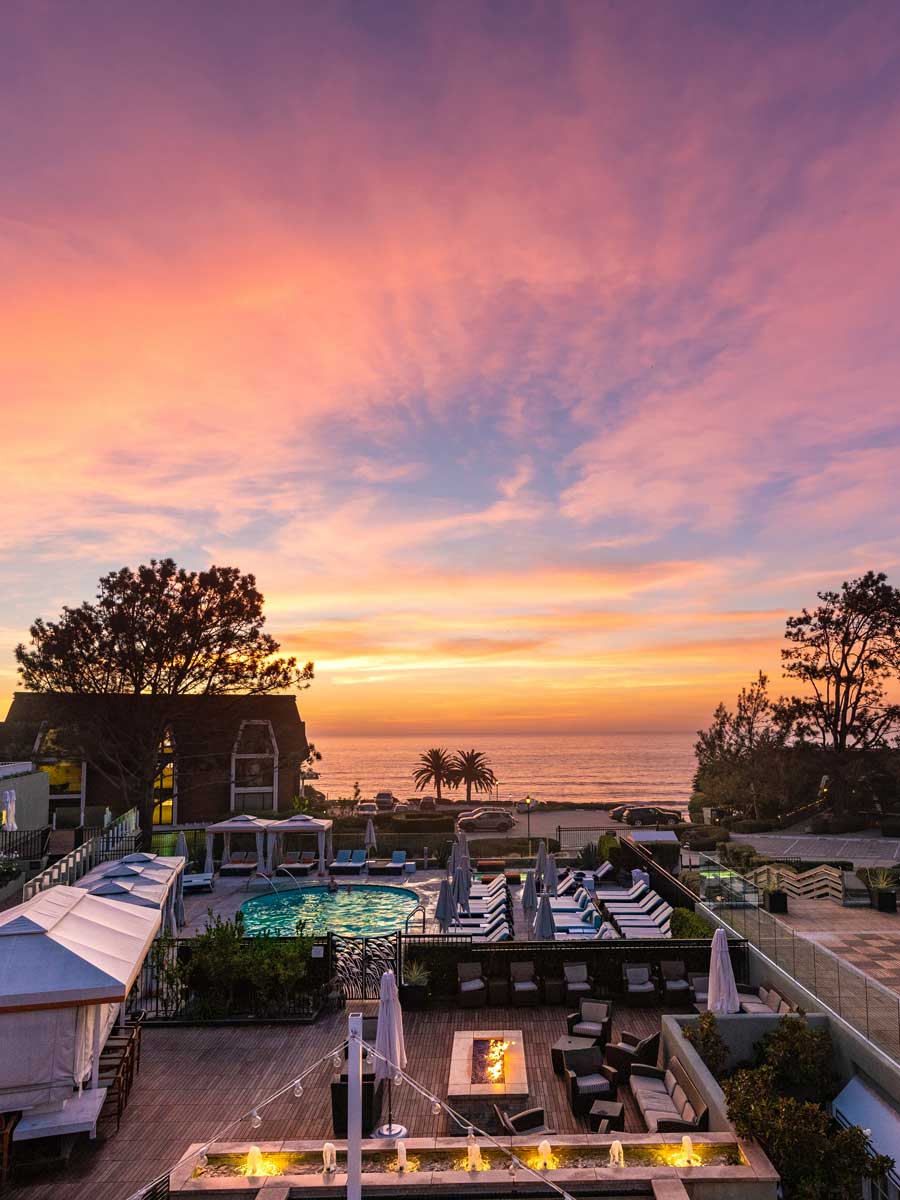 L'Auberge Del Mar sits in Southern California's coastal Village of Del Mar, overlooking the Pacific Ocean. The resort offers estate-style guest rooms and suites, a full-service spa, and a dreamy ocean-view pool. L'Auberge Del Mar commits to incorporating green practices into its operations. The resort is strawless — unless a guest requests one. Their restaurant uses locally sourced foods. Additionally, all guestrooms use energy-efficient light bulbs! Stay at L'Auberge to enjoy a relaxing getaway and feel good about your environmental impact at this eco-friendly hotel!
Tasmania, Asutralia
Saffire Freycinet is a premier luxury lodge in Australia The lodge connects to Freycinet National Park and Wineglass Bay in Tasmania. The hotel provides unique experiences for its guests, featuring 20 private suites, a luxury day spa, and unmatched dining offerings. Saffire Freycinet's sustainability practices include natural cycle airflow systems and highly efficient hot water usage and lighting. Furthermore, all suites enjoy magnificent views of the mountains, bright blue ocean water, and white beaches.
Sumba, Indonesia
Nihi Sumba is an adventurer's paradise, meshing luxury and freedom. Nihi Sumba is different than other luxury hotels. It is a place to connect with something larger than oneself, calling itself, a 'vacation with a purpose'. Each of the 28 uniquely designed villas has its own crystal blue private pools and panoramic views of the Indian ocean. A portion of hotel profits goes directly to their Sumba Foundation. The Sumba Foundation focuses on lessening poverty on Sumba Island by building schools, water wells and stations, and four medical clinics. Additionally, sustainable materials make up all of the hand-built suites and villas. Similarly, biofuel produced from coconuts powers their facilities. Nihi Sumba is one of our all-time favorite eco-friendly hotels!