By Iris Alvarado
Nobody could really predict 2020 will be the year of a global pandemic, affecting millions of travelers around the world. Many of us were not ready for closing borders and canceling reservations, flights, and vacations. How will the travel industry meet travelers' expectations in terms of luxury? Here are a few changes in travel to keep us all safe.
1. Hygiene & sanitization will be a priority.
Now, hotels, flights, and cruises are always more concerned and aware of the different practices to keep spaces clean and sanitized. For example, Accor hotels are launching a clean and sanitize program to implement new practices to prevent the spread of the virus. Are they still keeping the high ending luxury standards? That's something that we need to find out, learn more about…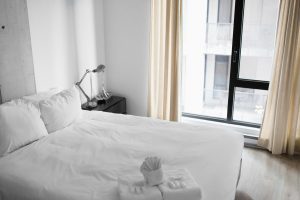 2. Mindful destinations.
After the pandemic, many travelers are going to be changing their preferences for destinations. Maybe some of them will prefer to spend their vacation in an iconic 5-star resort to have the time of their life to share with their loved ones. It could be a good reason to invest more and seek places that you have to wish to visit and enjoy!
3. Least crowded destinations.
It is a nice sunny day by the beach; the kids are playing, and you are just enjoying the view. It seems like families and couples are looking more for private and less crowded spots to enjoy their time.
A few suggestions for your vacations to secure an umbrella are the Virgin Islands (U.S and B.S) Turks& Caicos and many others. Learn more …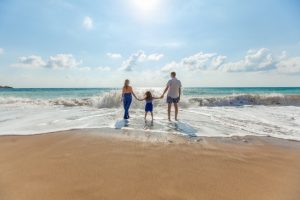 4. Cost v/s investment
While some people will be willing to pay extra on the next trip for safety and privacy, some will be stuck on their budget. Perhaps, paying the extra cancellation fees for your flight will be worth it in the end. Travel experts are foreseen that some travelers' behavior is unpredictable,. Mostly depending on the income and loss during the pandemic that will affect their choices in the future.
5. Vacay switching to staycation?
Due to the pandemic, many countries are putting in place restrictions and banning tourists from traveling. These will force some people to look for options inside their own countries, provinces, and cities for getaways. But what the experts are saying right now? Amir Eylon, president and CEO of Longwoods International, a tourism market research consultancy, told CNN Business. "What you're first going to see is day trips, [people] going wherever [they] can get to in a couple of hours and coming back home that day." Read the full article here…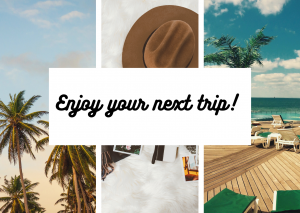 From now on, I believe we are going to take precautions and be wiser in investing in holidays and vacations. The concept of luxury travel and changes in travel preferences, will have an effect and impact on our life experiences. Just make sure you bring the best memories for the times to come.
Find out more about luxury travel:
https://guidemeaway.com/eco-friendly-luxury-hotels/
https://guidemeaway.com/all-inclusive-resorts-in-the-caribbean
Are you still not sure about your next destination?
Book your next trip with us, we can't wait to see you travel again!