All-Inclusive Resorts in the Caribbean
Last week, we posted a blog that included nine all-inclusive resorts in the Caribbean that you should consider for your next vacation. If you haven't read it yet, you can read it here.
The Caribbean is the most popular destination for vacationers, which is why we have composed another list of all-inclusive resorts! These resorts bring you the luxury, convenience, and ultimate Caribbean experience. However, the locations of these resorts are different than those in our previous post.
(All images were taken from the resort's website. We do not own the rights to the images.)
All-Inclusive Resorts in the Caribbean
MEXICO
Dreams Huatulco Resort and Spa
Image taken from booking.com
This family-friendly, all-inclusive resort is perfect for a luxurious beach getaway. Located only 25 minutes from Huatulco International Airport, you can instantly dive into the numerous activities that are offered through the resort. Enjoy a variety of water sports, cooking classes, and Spanish lessons, or cool off in one of the many pools. Have young children? No need to worry. The resort has a kids-only club with various supervised activities for children of all ages to enjoy! Is there really a better family-friendly all-inclusive resort in the Caribbean?
Barcelo Huatulco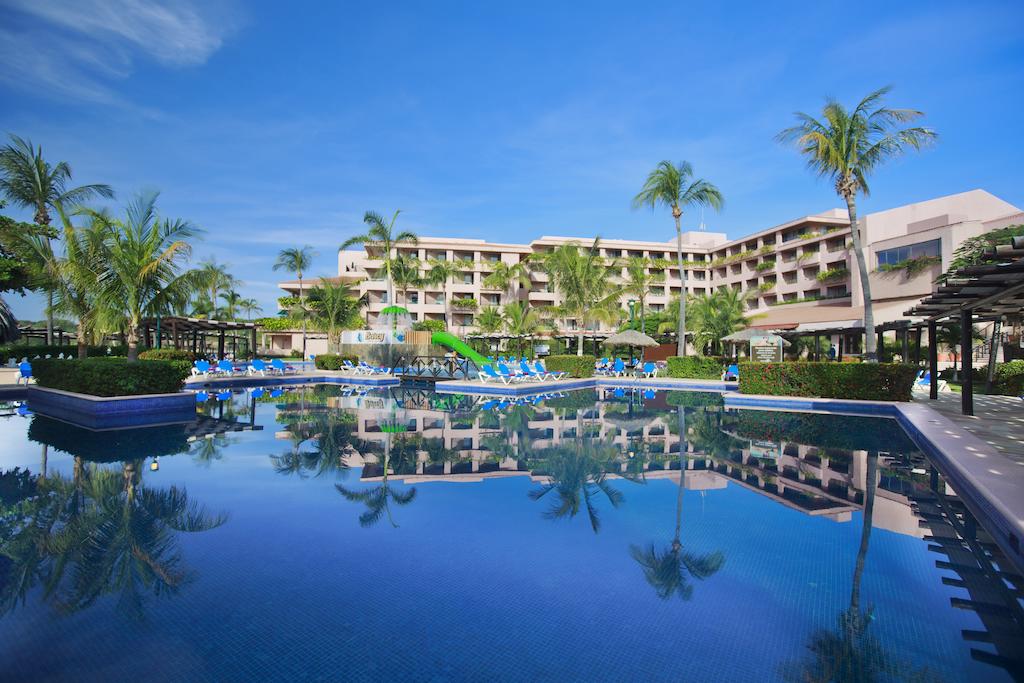 Image taken from booking.com
This all-inclusive resort is located in Tangolunda Bay, which is the largest bay in Huatulco! The resort includes 350 rooms with stunning views, six restaurants, four bars, a waterpark, and several swimming pools. However, if you are traveling without children, you can enjoy an adults-only pool to maximize your all-inclusive getaway. The fun at this resort is never-ending!
Secrets Huatulco Resort and Spa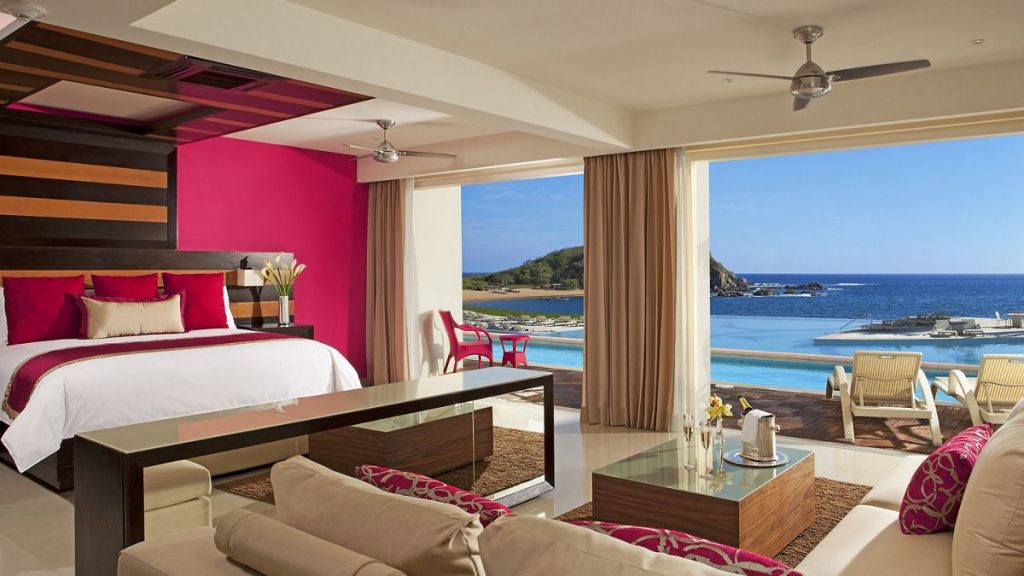 Enjoy a spectacular ocean view room in one of the 399 rooms at this resort. Yes, you read that right. Every room at this resort faces the ocean! While this resort doesn't specify whether or not children are allowed, there are no advertised activities for children to enjoy! Spend your vacation tucked away in Conejos Bay indulging in unlimited dining, drinks, theme parties, and so much more. This is sure to be the most romantic resort in Huatulco! It's the perfect all-inclusive resort in the Caribbean for honeymooners, anniversary trips, or just a romantic getaway.
Bermuda
Grotto Bay Beach Resort and Spa
Make memories that will last a lifetime at Bermuda's only resort to offer all-inclusive supplement. The possibilities to have fun are limitless here, and not to mention the views! Stay in one of eleven  traditional Bermuda cottages that are within walking distance to Bermuda's pink sand beach! Spend your days sailing the crystal blue waters, snorkeling the coral reef, paddle-boarding, or relaxing in our oceanside pool. Also, don't miss out on getting pampered in the 500,000 year old cave spa!
(Not all-inclusive, but they have great deals and amenities!)
This classic, oceanfront resort is settled on 50 acres of immaculate gardens with the most gorgeous views. How does spending your vacation walking along the resort's private stretch of pink sand beach, or taking part in many other activities, such as getting pampered at the resort's spa.In addition to the resort's amenities, it's also minutes away from popular Bermuda activities, such as exploring the island via horseback! Do we need to list more all-inclusive resorts in the Caribbean?
Cambridge Beaches Resort and Spa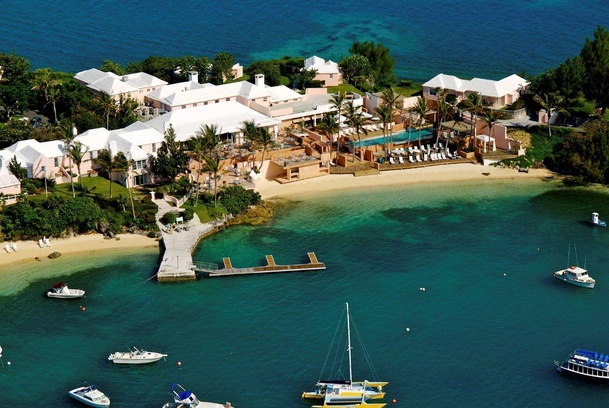 As one of the top three all-inclusive resorts in Bermuda, its easy to see why this is the perfect escape for your adult-only vacation! Each of the resort's accommodations offers a gorgeous view to accompany the luxurious style of this resort. Feeling stressed from all the traveling to get here? Schedule a visit to the Ocean Spa where you can enjoy a refreshing, muscle-melting massage to prepare you for your best vacation yet!
St. Lucia
Calabash Cove is one of the island's most popular all-inclusive resorts. With fresh, daily changing menus, unobtrusive music, and staff that truly understands the meaning of R&R, it's easy to see why people choose this resort for their visit to St. Lucia. Relax your mind and body at the resort's spa overlooking the ocean, or dive into the infinity pool. However, the nature of this resort is catered to adults, and there aren't many children's activities for your little ones to enjoy.
Situated on one of the island's most famous beaches, this luxurious, family-friendly resort. Each accommodation was built to effortless take you away to a tropical escape. Spend the days sightseeing on the island, then relax by the resort's pool with a fruity cocktail in hand. In addition to, kid's can enjoy their own supervised club where adults aren't allowed. We think this is the perfect all-inclusive resort in the Caribbean for you and your family!
At Stonefield Villa Resort, enjoy quiet, secluded accommodations that allow you to fully immerse yourself into your tropical vacation. The all-inclusive package includes accommodation in a one bedroom villa with access to a private pool. In addition to, enjoy all meals, drinks, complimentary WIFI, and a beach shuttle to Sugar Beach. While their website doesn't specify adults only, the resort doesn't advertise children's activitIes. However, there are a lot of activities around the island for you to enjoy as a family!
As we mentioned earlier, the Caribbean is filled with luxurious, all-inclusive resorts to make your next tropical getaway one to remember. If you are looking to plan a Caribbean vacation, contact one of our professionals today!