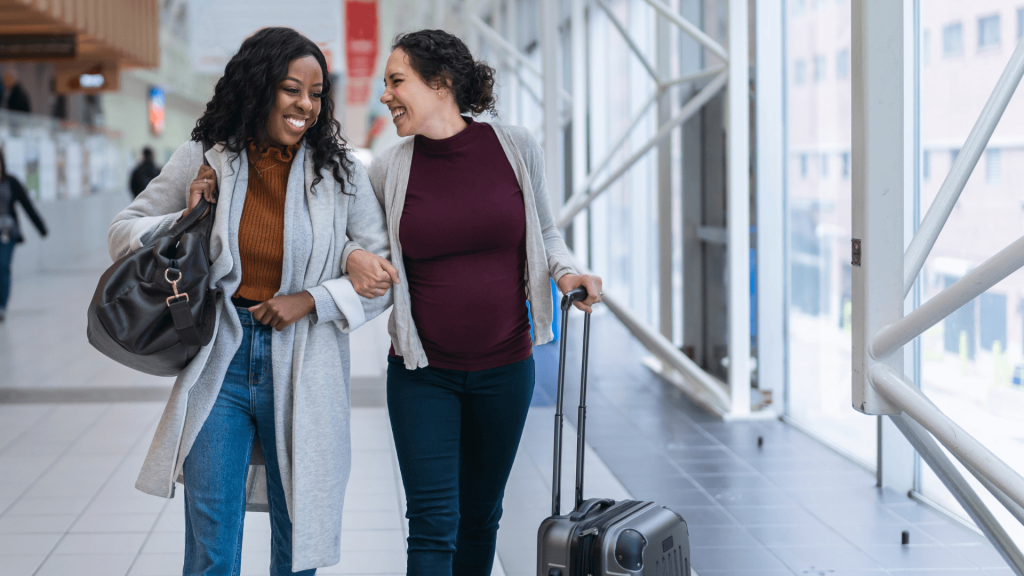 A variety of adventures awaits in Norway. Beginning in the cosmopolitan city of Oslo, you can explore its cultural attractions.
Transitioning to the coastal city of Bergen, which boasts the UNESCO-listed Bryggen Wharf and vibrant architecture. Venture into the awe-inspiring Norwegian Fjords, including Geirangerfjord and Nærøyfjord.
For Arctic adventures, head to Tromsø, where you can witness the northern lights and Arctic wildlife.
Further north, the Lofoten Islands offer dramatic landscapes. Historic towns like Trondheim and Stavanger provide cultural depth, and Alesund features unique Art Nouveau architecture. 
For a truly wild adventure, journey to Svalbard's Arctic wilderness. 
Amidst Zika free countries, Poland beckons with a diverse range of travel experiences.
Begin your adventure in the historic charm of Kraków's Old Town and then transition to the modern contrasts of Warsaw. Explore the maritime heritage of Gdańsk and delve into the natural beauty of Zakopane in the Tatra Mountains.
For a different kind of experience, venture into the ancient forests of Białowieża or descend into the subterranean wonders of the Wieliczka Salt Mine. Also, you can discover the medieval allure of Toruń and Poznań.
If you are seeking outdoor thrills, head to the Masurian Lakes for water activities or the remote Bieszczady Mountains for hiking.
The United Kingdom consists of many Zika free destinations in 2023.
In London, iconic landmarks like the Tower of London and Buckingham Palace await. Transition to Edinburgh, with its historic Old Town and annual festivals. Explore the picturesque countryside of the Cotswolds and Lake District, or embark on a road trip through the dramatic Scottish Highlands.
Don't miss the historic cities of Oxford and Cambridge, and explore the medieval charm of York.
A great destination within Ireland is Dublin. You can explore its historic sites while enjoying a pint of Guinness. For coastal vistas and charming villages, drive the scenic Ring of Kerry. Then head to the dramatic Cliffs of Moher in County Clare.
Northern Ireland boasts the natural wonder of the Giant's Causeway and the history-rich city of Belfast. Here, discover the rugged beauty of the Dingle Peninsula and explore the Aran Islands' unique culture. Moreover, we recommend you visit medieval Kilkenny. Also, you can hike in the Wicklow Mountains.
Throughout your adventure, savor traditional dishes like fish and chips and afternoon tea, and relish the UK's bustling cities, stunning natural beauty, and rich history.
South Africa beckons travelers to embark on a diverse and captivating journey. Begin in Cape Town, framed by the iconic Table Mountain, and transition to the thrilling safari adventures of Kruger National Park. Meander along the picturesque Garden Route, discovering charming coastal towns and breathtaking vistas.
Dive into South Africa's history in Johannesburg, where you can explore its diverse neighborhoods, such as the vibrant Soweto. From the majestic Drakensberg Mountains to the pristine Wild Coast and the lush Winelands of Stellenbosch, the country offers a wealth of natural beauty.
Along the way, savor cultural encounters in Durban, visit the historic Robben Island, and indulge in the local cuisine and wines. South Africa is a multifaceted destination that promises adventure, wildlife, and immersive experiences throughout.
Among the Zika free countries is Iceland. It is known for its stunning landscapes and unique geological features.
In Reykjavik, you can explore the Old Town and relax in the Blue Lagoon. Take a day trip along the Golden Circle route to see geysers, waterfalls, and national parks.
Then, explore the South Coast with its black sand beaches and glacial lagoons, and head to the Snæfellsnes Peninsula for a mystical volcano and charming villages. For whale watching, visit Akureyri or embark on the Ring Road for diverse natural wonders.
The Icelandic Highlands offer remote and rugged terrain, while the Westfjords and Húsavík provide unique and less-visited experiences. Discover glacier caves in Vatnajökull National Park, immerse yourself in Icelandic culture, and, in winter, witness the Northern Lights. Iceland promises unforgettable adventures.
There are many great Zika free destinations to explore within The Netherlands.
Visit Amsterdam, where there are canals and cool museums like the Rijksmuseum. If you are traveling in the spring, check out Keukenhof Gardens for pretty tulips. See old windmills and how they make cheese in Zaanse Schans.
Other cities to explore are the modern Rotterdam, and the more rustic Utrecht and Leiden.  Furthermore, you can try infamous cheese in Gouda, visit Haarlem's markets, and relax on Texel Island.
Try Dutch treats like stroopwafels and pancakes while enjoying the history and nature of the Netherlands.
New Zealand promises a backdrop of unparalleled natural splendor. Here, you can enjoy outdoor adventures and cultural discoveries.
Start your adventure in Auckland. Here, you can enjoy panoramic views from the Sky Tower and explore the vibrant waterfront.
Then, venture to Rotorua to witness geothermal wonders and immerse yourself in Maori culture. Hike the Tongariro Alpine Crossing for breathtaking volcanic landscapes, and explore Wellington's artsy charm and scenic Botanic Garden.
Discover the serene beauty of Marlborough Sounds and the adrenaline-pumping adventures of Queenstown. Cruise through the awe-inspiring Fiordland National Park, explore Abel Tasman's golden beaches, and savor the artistic atmosphere of Nelson.
In Christchurch, experience the rejuvenated cityscape and, in Dunedin, encounter wildlife wonders. Lastly, for a taste of fantasy, visit the Hobbiton Movie Set.
Travel To Zika Free Countries 
There are plenty of incredible Zika free destinations waiting to be discovered in 2023.
As your trusted travel experts, we are committed to helping you make informed choices, ensuring that your journey is not only memorable but also safe. Let's start planning your adventure, schedule a free consultation call today!
Travel with the experts at
Guide Me Away!
Get the latest travel news sent right to your inbox.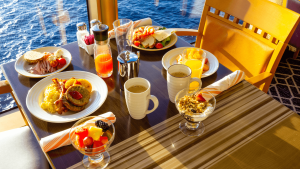 From delectable Michelin-starred cuisine to immersive cooking classes and unique dining experiences, these cruises are meticulously designed to exceed the expectations of foodies everywhere. 
Read More »
Paris is known for its rich culinary culture and its love for good food. From traditional French cuisine to modern gastronomic creations, the city has
Read More »
Several nations have a reputation for great food, and France is definitely among the best in that list. Their cuisine is rich, varied, and it has
Read More »