The last thing you want is to get held up in airport security on your way to rewind in the tropics. You've probably heard of TSA Precheck and Global Entry Pass if you travel frequently.  These two systems are intended to improve airport security and customs procedures, but which one should you use? 
Let's break down the differences between TSA Precheck and the Global Entry Pass to figure out which one is right for you!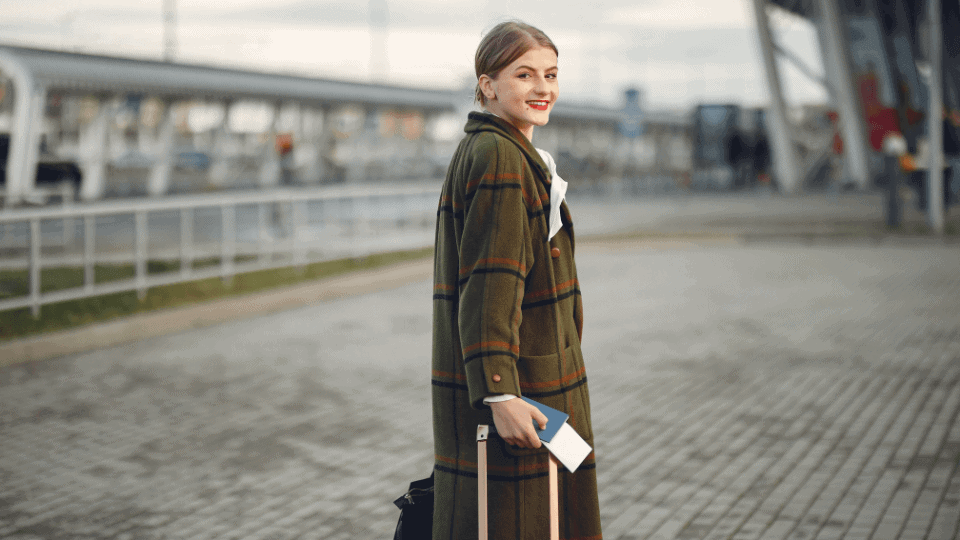 TSA Precheck
TSA Precheck is a program that permits travelers at participating airports in the United States to receive faster screening. If you are traveling with children under 12, they can take advantage of your benefits at no additional cost. This is a huge help when looking to decrease your stress as you navigate the airport with little ones. If you've been accepted for TSA Precheck, you can use a designated screening line with faster wait times and more lenient security measures. You do not need to remove your shoes, belts, or light jackets, and your laptop and liquids can remain in your carry-on bag.
To apply for TSA Precheck, you can go online and fill out an application. Then, you will be directed to make an appointment at a TSA enrollment facility. Here, you will be fingerprinted, asked to provide identification documents, and pay the $78 enrollment fee. Your TSA Precheck membership is valid for five years if you are accepted. In order to be approved, you must not have any disqualifying criminal convictions or violations of customs or immigration laws.
Click here for more information on what identification documents to bring. 
Global Entry Pass

 
Global Entry is a program that permits international passengers entering the United States to receive expedited processing. Canadian citizens and residents are eligible for Global Entry benefits through membership in the NEXUS program. Check to see if you are eligible, click here for a list of participating countries.
If you've been approved for Global Entry, you have access to a dedicated kiosk at participating airports. Before you are allowed to enter a country, you must scan your passport, provide your fingerprints, and answer a few questions.
Global Entry enables quicker processing when returning to the United States from international travel. You will not be required to fill out a customs declaration form, and you will be able to skip the standard customs line. TSA Precheck advantages are also included with Global Entry.
To apply for Global Entry, first, you must fill out an online application. With the application, you will have to provide payment for a $100 non-refundable fee. This fee covers your membership if approved. Then you can schedule an in-person interview at a Global Entry enrollment facility. During your interview, you will be fingerprinted and asked to provide identification documents. If you are granted Global Entry, your membership will be valid for five years.
For more information on the application process click here.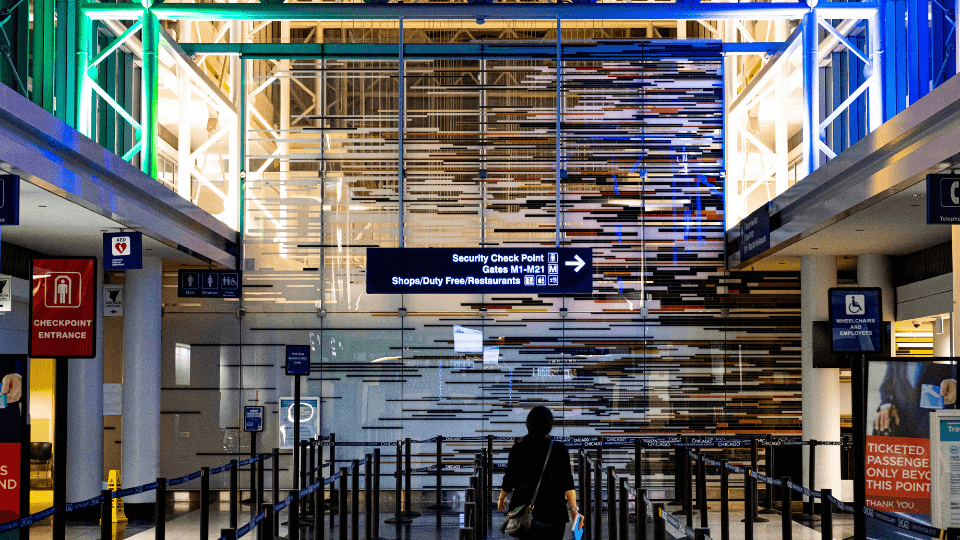 Comparing TSA Precheck and Global Entry Pass
Now that you've learned the fundamentals of TSA Precheck and Global Entry Pass, let's compare the two services in greater detail.
Eligibility 
Global Entry is available to Non-US citizens who meet specific qualifications in addition to those eligible for TSA Precheck.
Coverage
TSA Precheck is only valid for expedited security screening at participating airports when departing the United States. Global Entry, on the other hand, can also be used when arriving in the United States from international travel. This includes expedited customs processing, as well as TSA Precheck benefits. 
Cost 
A five-year membership for TSA Precheck costs $78 compared to $100 for Global Entry, which includes TSA Precheck benefits. If you travel internationally frequently, the extra cost of Global Entry may be worth it for the benefit of quicker customs clearance.
Application Process 
TSA Precheck and Global Entry Pass both involve an online application as well as an in-person appointment at an enrollment site for fingerprinting and document verification. However, the Global Entry application process is often more in-depth than TSA Precheck. In addition to the same information required for TSA Precheck, Global Entry applicants need to provide information about their work and travel history and passport information.
Approval Time 
TSA Precheck is often faster than Global Entry. TSA Precheck applicants often receive a response within a few days, whereas, Global Entry applicants may have to wait many weeks. However, factors like the volume of applications and background checks can affect the processing time for both programs.
Click here for up-to-date estimated wait times.
Which one should you choose?
So, which program should you enroll in? It all depends on your travel habits. If you travel frequently within the United States and want to save time at airport security, TSA Precheck may be the better option for you. However, the added benefits of Global Entry may be worth the extra expense if you frequently travel internationally and want to avoid long customs waits when returning to the United States.
It's also worth noting that certain credit cards provide statement credits or reimburse application fees for TSA Precheck or Global Entry. Check to see if you qualify if you have a travel rewards credit card.
TSA Precheck and Global Entry Pass are both fantastic programs that can help save time and money at the airport. The program you choose will be determined by your travel demands, but both alternatives are worth considering if you want to increase the ease of your airport experience.
Work with one of the travel experts at Guide Me Away to decide which is the best choice for you!
Traveling is easier when you book with GuideMeAway!
The latest information on airline statistics - Sent right to your inbox.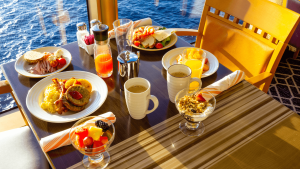 From delectable Michelin-starred cuisine to immersive cooking classes and unique dining experiences, these cruises are meticulously designed to exceed the expectations of foodies everywhere. 
Read More »
Paris is known for its rich culinary culture and its love for good food. From traditional French cuisine to modern gastronomic creations, the city has
Read More »
Several nations have a reputation for great food, and France is definitely among the best in that list. Their cuisine is rich, varied, and it has
Read More »