Pride has been celebrated for years. Movements for LGBTQIA+ had started as early as 1969 when the Stonewall Riots occurred for Gay Rights. Fast forward to now, and several major cities around the world make time to celebrate Gay Rights and LGBTQIA+ individuals, giving them hope and PRIDE to be who they are. Here are ten of the top Pride celebrations and parades across the globe!
Heritage of Pride is a nonprofit that makes New York City's Pride (New York) come to life, and it happens to be the first and only Pride celebration in the city. Pride celebrations occur every day in June. There are 50+ events, 30 days, and millions of people. Events range from a Pride Run, virtual experiences like Youth Pride, Pride tours throughout NYC, and the most popular event: the Pride Parade that marches from 26th Street and 5th Ave and ends at 23rd Street and 7th Ave.
Berlin Pride is the biggest Pride celebration in Europe, and locals call it Christopher Street Day (CSD). Pride has been celebrated in the city since 1979 and now has over one million people who gather together to celebrate gay rights and LGBTQIA+ equality. Events happen throughout Pride which is celebrated from July 23-25, and you can expect Pride's official nightclubs, queer films across the city, and the famous Pride Parade that will be held on July 24. The parade will start at Kurfurstendamm around noon and end at Brandenburger Tor around 2:00 pm. Once the sun settles for the night, a massive Pride party commences to close out the night and the end of Christopher Street Day/Pride.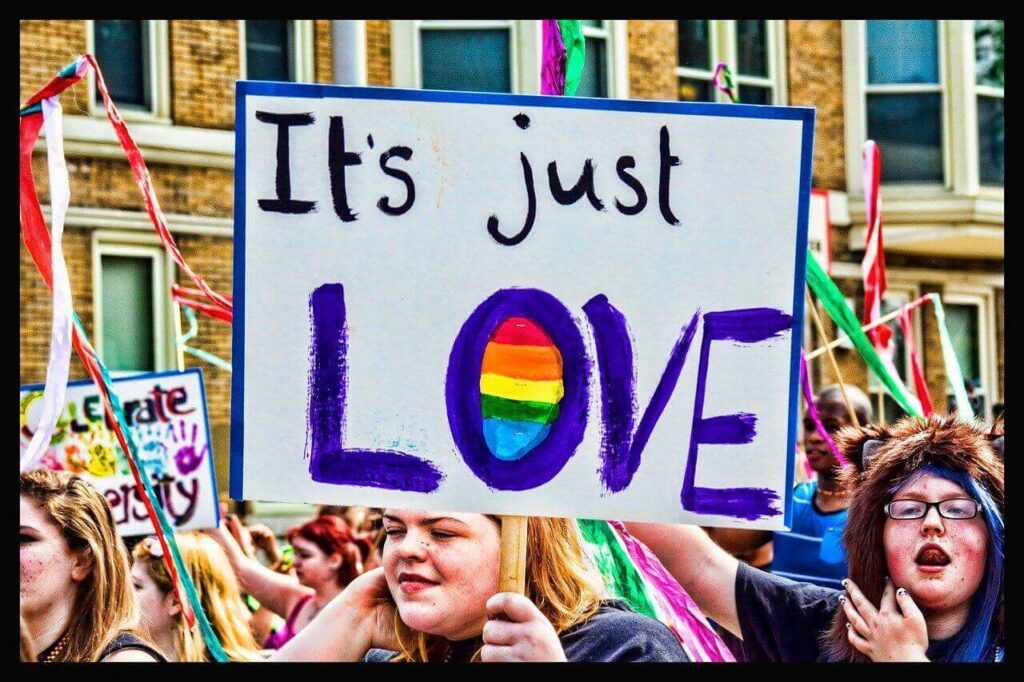 Madrid celebrates Pride for one week which can happen at any time during June. This year, the Pride celebration is occurring June 25-July 4. Madrid has events planned throughout the week, including open-air concerts, the crowning of Mr. Gay Pride Spain, the Madrid Summit, and the ever-so-popular Pride parade. The parade will be on July 3 and starts at Atocha Station and ends at Plaza de Colon. After the parade on the third, there's a closing party to conclude Madrid Pride that happens on July
Pride Toronto is celebrating its 40th Anniversary. Pride in Toronto is celebrated for the entire month of June. You can expect to see the city colorful with enough events to keep you busy every day! Some examples of some happenings include the Gaybourhood Music Tour that is entirely on foot, and at your leisure, you will also find Dyke Pride which is for all Dykes, Trans Dykes, and non-binary Dykes to attend. The event is virtual this year. There is also the Pride Parade. Unfortunately, due to COVID-19, this parade is a virtual event that is happening on June 27 at 2:00 pm. You can watch it here and here.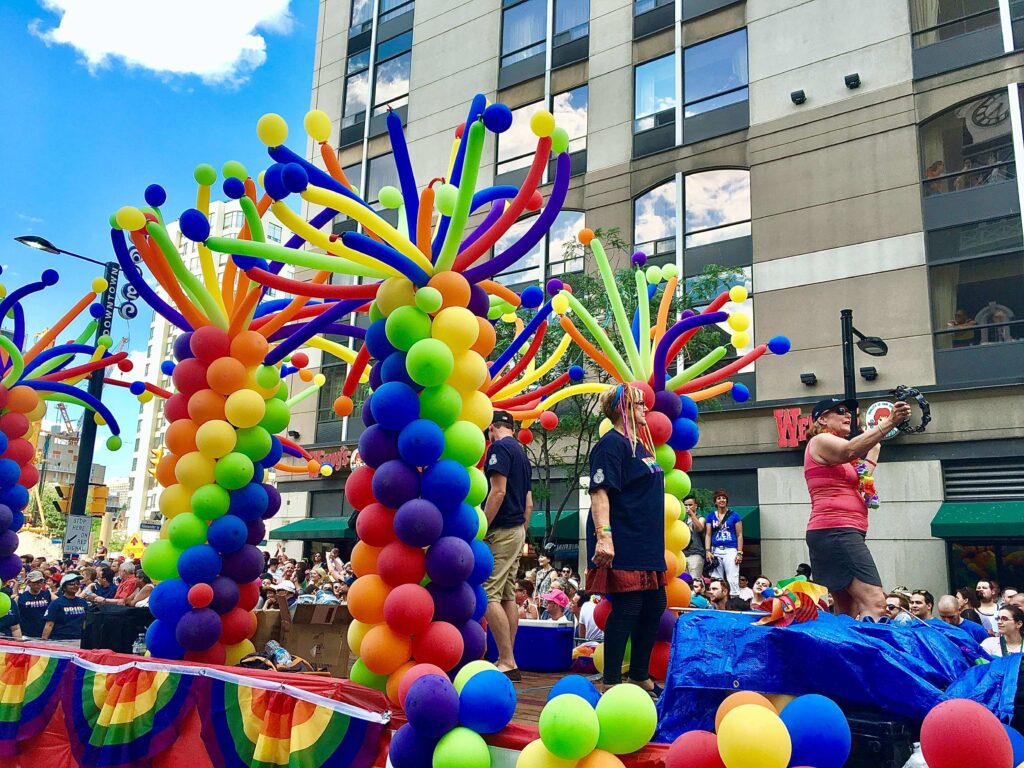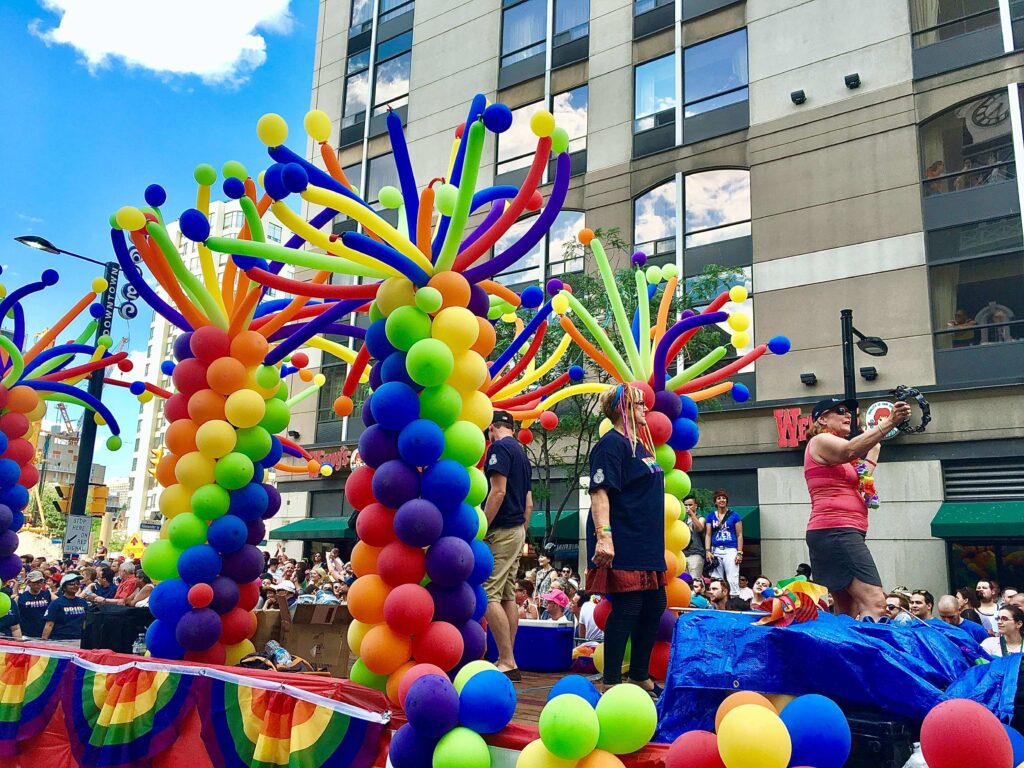 Pride Taipei is a four-day event with over 80,000 people from across the world who participate in the fun festivities. Pride Taipei is the biggest Pride event in Taiwan, and there's plenty of fun to enjoy. The events are held in October, with the most prominent event, the Pride parade happening on the last Saturday of the month. There are three different routes for the parade, but they all end at the exact location, Gay Village. After the parade, a party follows where celebs come on stage to show support, and there are also venues set up with organizations and charities that have helped support gay pride.
Head to the land down under and celebrate Pride at Sydney's Pride Festival in June. Each week there are a lot of events that you can participate in and have some fun. Sydney Pride prides itself on the motto "Diversity, Inclusion, Equality." You can expect that to appear throughout the celebrations. Celebrations include art, cinema, trivia, debates, sports, fundraising activities, and club events. In addition to the Pride Festival in June, a Sydney Gay and Lesbian Mardi Gras happen every February.
Dublin's Pride launched on May 17, and the overall theme for the year is community. Each week there's a theme with respective activities and events. Week one is Machnamh Bród, week two is Culture, Arts & Heritage, week three is Health & Wellbeing, and the final week is Community. Due to the COVID-19 pandemic, you'll find that every event this year is virtual, and that includes the parade. The virtual parade will be held on June 26, and while it may not be as fun as if it were in person, it's bound to be an exciting time for everyone. Last year was also a virtual parade, and it was still one of the most popular events during Dublin Pride.
Johannesburg Pride has become one of the most sought Pride events in South Africa. The event focuses on LGBTQ+, gay rights, and the Pride of Africa, which is about diversity and inclusion within the community. Different than most countries, Johannesburg Pride is celebrated every October. Unfortunately, there are no events posted (probably because it's June), but it looks like a fantastic time. Such events include:
An after-party. The sought-out Pride parade & festival. Pride of Africa awards. A fashion show. A conference. The opening of Pride.
These events are from 2020, so 2021 is expected to be bigger and better than ever!
The city is already known for its gay scene, which means the gay rights celebrations during Pride are even better. Mexico City's Pride is one of the largest, wildest, and craziest Pride in Latin America. The most fun and significant Pride event attended is the Pride Parade. This year, Pride is expected to kick off on June 26 and last the weekend. The parade begins at the "Angel of Independence" columns in Zona Rosa and ends at the city's Zocalo. You will even find bars, hotels, and restaurants with specials, promotions, and events to help make Pride that much better!
Reykjavik Pride is relatively new to Pride celebrations, reaching its 22nd anniversary. The six-day event will happen in August as opposed to traditional June celebrations. It will begin with an opening ceremony, and other events follow the opening throughout the week. You can expect educational LGBTQ+ initiatives at museums. Several walks or marches will take place like #blacklivesmatter. There could be bar crawls, and we can't forget to mention the big rally, the pride parade. The events listed were a part of the 2020 Reykjavik Pride. The 2021 list of events will be listed by the end of June, and you can find it here. The next Reykjavik Pride parade is slated for Saturday, August 7, 2021.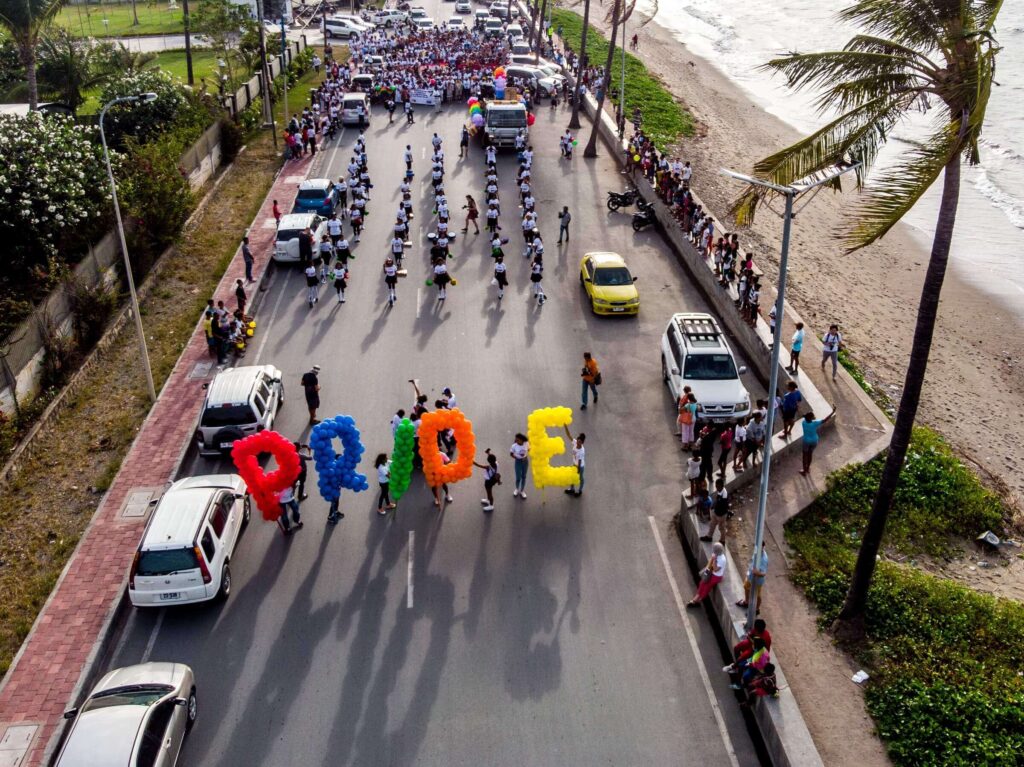 Pride celebrations in Tel Aviv are like no other! Tourists, influencers, celebrities, and people from different cultures worldwide come to Tel Aviv to celebrate unity, acceptance, love, and joy. There are several parties for people to attend with fun, upbeat music to dance to. There are age restrictions, however. Some parties require 21 and older, others 23 and older, while others need people to be 18 and older. We cannot forget about the Pride Parade! This year the parade is June 25 and will start at Bograshov Beach and will end with an open-air gathering with top DJs and artists on two stages simultaneously, with pride parties happening across town.
CONTACT US NOW TO BOOK YOUR PRIDE 2021 CELEBRATION!
Recent Blog Posts
Canadian Rockies: A Guide On What to Do While You're There
Top All-Inclusive Golf Resorts for Golfers
Best All-Inclusive Resorts for Foodies