Croatia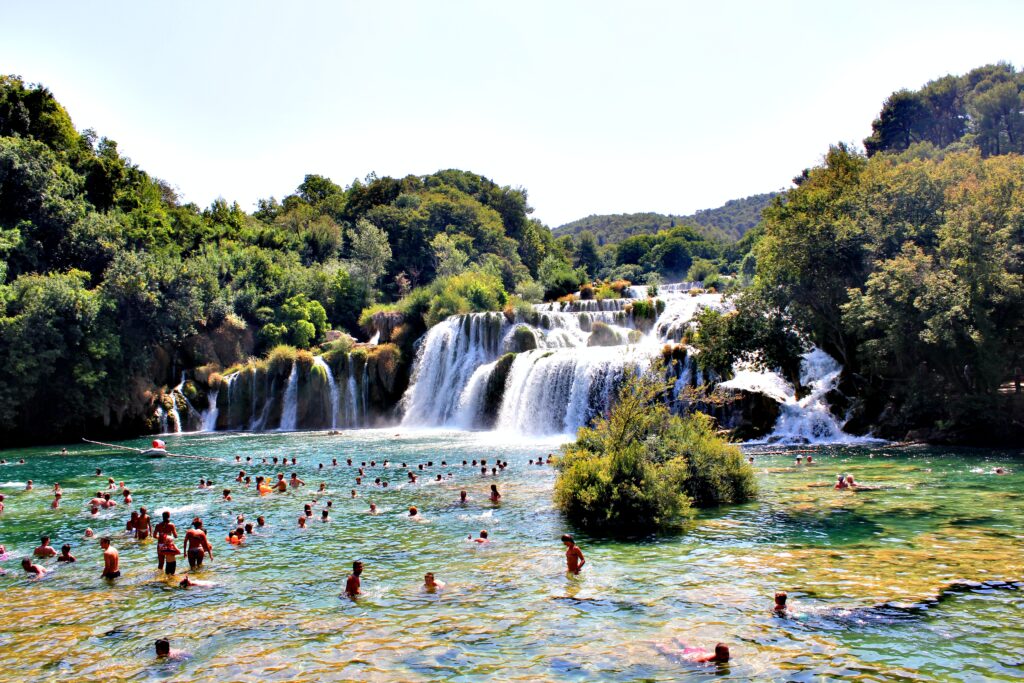 The first must-see travel destination is beautiful Croatia. Home to beautiful beaches, day bars, and outstanding architecture. If you are a night owl, Croatia is the best place to visit as you won't be bored. There are several things that you can do with the booming nightlife that Croatia offers. If you're looking to take some tours along the Azure Adriatic Coast, take a charter boat and go island hopping. Those of you who are outdoorsy or like to unwind for a bit and find your inner peace, visit some National Parks. Plitvice Lakes and Krka Waterfalls are two must-see parks you'll want to see!
If you're a cautious traveler because of COVID-19, Norway is the best place to visit. COVID cases are low, making for an ideal escape for those seeking a vacation. Norway houses beautiful landscapes, charming villages, and majestic mountains. If you're a rail enthusiast, you'll want to hop on the Flam Railway. The Flam Railway offers panoramic views of the Norwegian fjords. One last must-see is the Northern Lights. You'll be able to see these beautiful lights as night falls, and you can bask in all of their glory!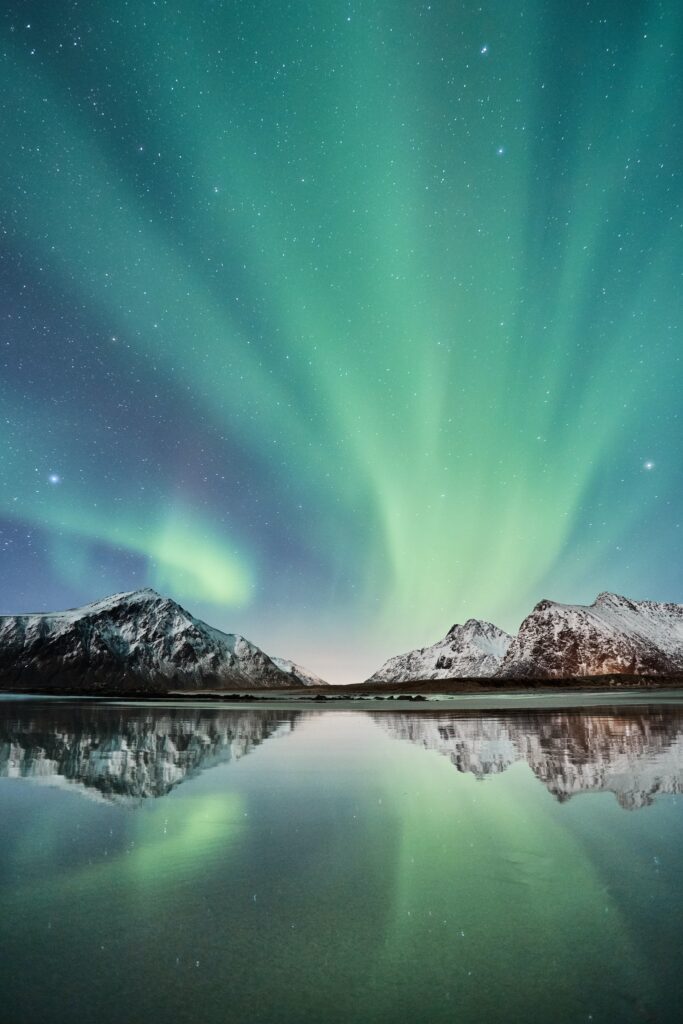 Northern Lights in Norway
Portugal
Pastel de Nata; a delicious pastry famous in Portugal.
Are you looking for a sun and sand travel destination? Portugal is the perfect, must-see sun and sand travel destination for 2021. The country is known for its historic cities and world-renowned cuisine. So Portugal is calling for all the foodies out there! Portugal is home to natural landscapes and is considered a great destination to unplug and unwind. The country has been named one of the world's best surfing spots and offers paddle boarding, skateboarding, and sunrise yoga for the early risers.
Vienna
Our next stop on the must-see travel destinations list is Vienna. We are talking about a trip on the Vienna River, to be specific. You can enjoy a luxurious river cruise along Vienna. You'll get to explore Europe, and pass beautiful castles and picturesque villages. To make the voyage even better is WINE. Take a seat on the ship's rooftop deck and sip some wine while taking in the iconic views. One thing to mention: free time! The ship will make several stops along the tour for you to explore cities and towns, and there's plenty of free time to explore!
South Africa
Lion, tigers, and bears; oh my! Okay, so maybe there won't be any bears. Travel to South Africa, where you can get the experience of a lifetime, and is a must-see! What do we mean by that? SAFARI TOURS! You'll get to see how nature is intended to be. You might get a chance to see a leopard attack a buffalo, for example. When you go out on these tours, you'll be lucky if you see the big five: lions, elephants, leopards, buffalo, and rhinos. Three companies make these safari tours possible: Lion World Tours, African Travel, and Adventure World Travel.
While enjoying your safari, you can stay or visit Xigera Safari Lodge, located in the Botswana wilderness. So you'll be at peace while enjoying nature. You'll also be able to experience individual treatments to help reenergize and nurture the body and mind.
Crete, Greece
Greece, in general, is a must-see travel destination! However, Crete is home to famous food and beaches! Crete offers inventive cooking, which makes for some fine dining with exquisite Cretan offerings. The beaches are isolated, giving you peace along with privacy. If you enjoy cafes, there are several seaside cafes to pick from, too!
Some beaches you must-see include: Elafonisi with pastel pink sands Preveli offers clear waters and has the beautiful Preveli Monastery that overlooks the Libyan Sea, and finally, Balos, which offers gorgeous views and is a good picnic location.
Balos Beach
Java, Indonesia
One of the best places to visit in the world is the island of Java, located in Indonesia surrounded by the Indian Ocean and the Java Sea. This is for all the surfers out there, amateur and pros alike! Java offers innovation and growth. It's being known as a new surf hub attracting surfers. It's a good spot for beginner surfers, but pros enjoy it, too! It is a must-see travel destination with both entrepreneur-savvy business people and the hotel industry recognizing that this is a hot and happening spot, with boutique hotels and new businesses starting to pop up on the island.
Costa Rica
Costa Rica is a must-see travel destination for everyone! It offers beautiful views such as misty-cloud forests, volcanoes that people don't get to see in their everyday daily lives, and surf-pummeled beached. Also, if you're an eco-friendly individual or all about saving the Earth and the environment, Costa Rica is just the best place to visit. Costa Rica has been focusing on eco-initiatives. The country offers cutting-edge sustainable tourism and is home to 6% of the world's biodiversity. 99% of the country's electricity is from renewable resources. The goal of the country is to achieve zero carbon emissions by 2050. So, who wouldn't want to visit a beautiful place, focusing on preserving the environment while keeping the country beautiful?
Helsinki, Finland
Calling all of you who enjoy the arts! Helsinki offers a lot of must-sees for the arts. Helsinki has an arts & culture scene, and the city spent 99 million euros on upgrading the scene. There are several museums, concert venues, and galleries around the city for tourists to sightsee. If you're big into the design, there are several genre-busting design spots all across the city.
Helsinki is home to the Finnish National Gallery, which was considered inelegant at one point but has since been upgraded and is now considered a charming spot and hosts exhibitions. You could also stop at the Amos Rex. This is where you will find a cross between art and urban culture. Sea pools are another area in Helsinki that offers art. At the sea pools, you'll find summer concerts where you can relax and enjoy the music. There are also outdoor museums where you can browse, and one to make a note of is Seurasaari.
Slovenia
A must-see is Slovenia! Slovenia offers Michelin-starred food, turquoise rivers, beautiful glacier-filled lakes, snow-capped peaks, and Lake Bled, where you'll find it peaceful and quiet with wide-open spaces and pristine air due to it being an unbusy place.
You can try the restaurant Nova Gorica, which received one star on the Michelin rating scale; this restaurant is known for its exquisite local seafood. Or maybe you want to experience something more decadent? Try Hisa Franko. The restaurant received seven stars on the Michelin rating scale and is known for its Alpine dishes. We also can't forget to talk about the country's wine. With fifty-two grape varietals, there is something that should suit your palate. The country's wine offerings have received awards for their amber and natural wines.
Slovenia is another country that is looking to become more eco-friendly. Slovenia is named the European Region of Gastronomy for 2021, and you'll find that farmers participate in ecological farming, and the capital, Ljublijana, is the greenest city on Earth.
Lake Bled
Plan your next vacation at any of these ten locations! Don't worry about the hassle of booking, that's our job! Contact us today, and we can get started on booking your perfect getaway for 2021!
Recent Blog Posts
Honeymoon Hot Spots for 2021Hi Ho, We Are Off to Mexico!Luxury Hotels Around the World For You & Your Pets