Discounted travel for airline employees, their family, and friends.
What is interline travel?
Interline travel is where airline employees receive special discounted rates on cruises and hotels. Many people who qualify for these discounts are unaware these deals are even available to them. Guide Me Away is proudly one of few agencies able to book these exclusive rates for you. Along with receiving discounts of up to 80%, you get the service of your own personal travel agent to take care of you and your family.
Not only are you getting to benefit as an employee, but you can also bring your family and friends along for these discounts. So if you are an active or retired airline employee, give us a call today to find out how much you can save on your next getaway!
What cruise lines you can book with GMA?
One of the questions my clients often ask is what cruises are available for interline travel? You can find a complete list of cruise lines we partner with here. Keep in mind each one will have different rules and regulations, but since cruise ships are making their comeback, I figured I would share a few luxury favorites.
Seabourn Cruise Lines
Seabourn cruises are known to be the top of the line and most delicate in their class. They cruise smaller ships, which allows them to cater to you giving you a personal and luxurious experience. Unlike other cruise lines, where you'll find yourself paying extra for certain restaurants or drink packages, Seabourn brings a lot to the table for an all-inclusive rate, even endless caviar!
When it comes to itineraries, they offer a wide range of opportunities sailing to all seven continents. Whether you're looking for an educational experience, a more thrilling experience, or just looking to relax, Seabourn has something for everyone! All entry-level staterooms are equipped with an ocean view and offer more square footage than most other cruise lines. Contact us to learn more about what Seabourn has to offer!
Regent Seven Seasons
Regent Seven Seasons is another luxury cruise line that embarks from all around the world. If you were looking to travel the world in one tour, Regent offers a 131-day cruise that visits 30 countries and approximately 60 ports. When booking a cruise with Regent, you pay for everything upfront for one all-inclusive price. This includes meals, drinks (alcoholic & non,) offshore excursions, onboard activities, and the beloved WiFi.
Their cruises provide ultimate luxury without the flashy-ness. So if you're looking for a getaway without all the chaos, Regent would be a perfect fit. Also, If you're a foodie like me, you'll be excited to know they offer world-class gourmet food. Regent Seven Seasons will set sail again this fall! As always, contact Guide Me Away to see what interline rate we can offer you and we will get you sailing!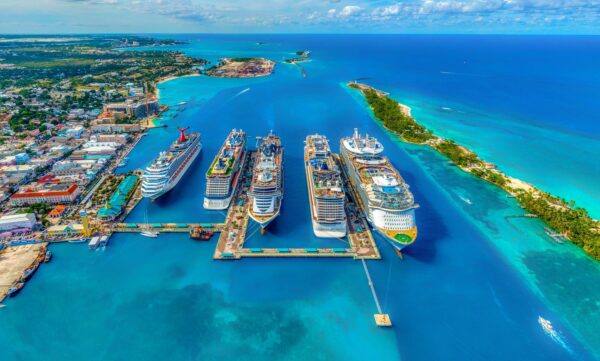 Norwegian Cruise Lines
While the first two offer premium luxury, you may have noticed they may not cater to the whole family. Although Regent offers designated family cruises during the summer and select holidays, you might be looking for a better fit for the whole squad.
In the beginning, I mentioned interline rates are suitable for the entire family. Next up, we'll discuss the famous cruise line a lot of you are probably familiar with, Norwegian Cruise Lines. With destinations that set sail all over the world, they are one of the top-rated family-friendly cruise lines. Offering plenty of activities for the whole family, including youth programs ranging from ages six months to 12 years, the entire family can indulge in fun. While Norwegian isn't top-rated for their elbow room in the staterooms, with your interline discounts saving up to 80% off, you should check out their Haven Suites! These staterooms provide white-glove services such as your own butler, concierge services, a private pool and spa just for other Haven members, and so much more. Check out all the exclusive benefits they have to offer here.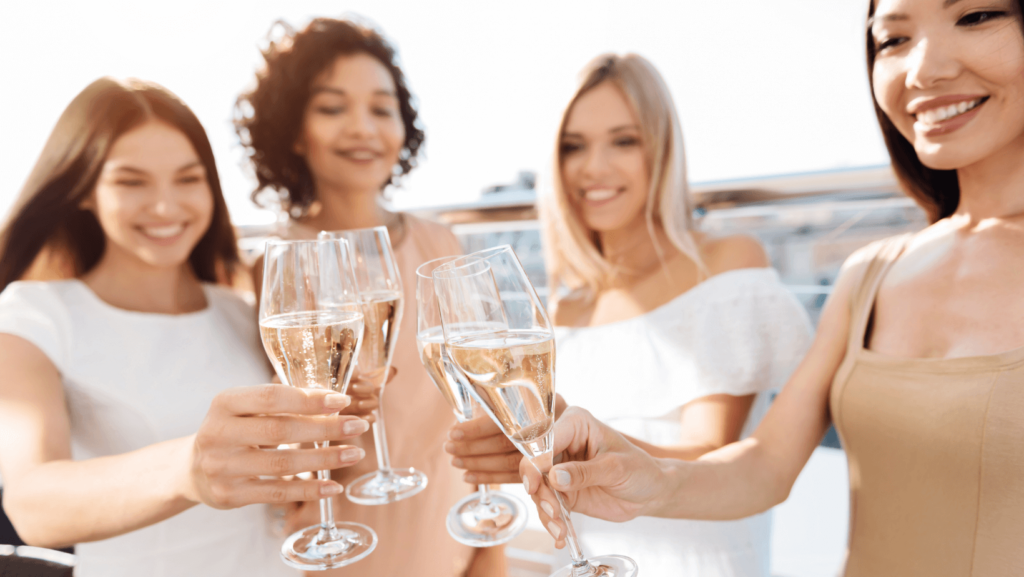 Final thoughts…
Considering many airline employees are unaware of the great discounts they can be receiving, we hope this article sheds some light on a few top-of-the-line vacations you can be taking advantage of. Whether that looks like an all-inclusive friend's trip to a nice resort, a luxury honeymoon cruise, or taking the whole crew on an exquisite family vacation, Guide Me Away has you covered with planning your trip and getting you the interline rates you deserve.
If there's one thing we know, the travel industry took a significant hit in 2020. I know COVID19 seems like the last thing I should be bringing up in a travel blog, but it is slowly becoming a thing we can put behind us, and it only seems right to treat yourself. With the benefit of having your own travel agent to take the stress of planning off your shoulders, you will feel recognized for your hard work. Travel is back, but it does look different. We deal with the ins and outs every day, keeping up with new requirements and restrictions so we can provide you with knowledge on what to expect on your upcoming trip.
Check out our contact page and get set up with one of our experts with any questions you may have and a free quote on the trip you have been manifesting for a while now!