Discover the Advantages of Group Bookings with a Professional Travel Agent
Group travel is a great way to see the world, but it can also be a little overwhelming for those who aren't used to planning large-scale trips. If you're an experienced traveler or just starting out on your own, there are many benefits to group travel planning and bookings with a professional travel agent. Here are just a few reasons why booking group travel through an expert might be better than going it alone.
The Convenience of Group Travel Planning with a Professional Travel Agent
You'll find that the convenience of group travel planning with a professional travel agent is unmatched. Rather than having to match up all of your itineries and search the web for options, one comprehensive plan for the whole trip can be created by an experienced professional who knows how to personalize your experience.
Expertise and Insider Knowledge: How a Professional Travel Agent Can Elevate Your Group Trip
As a group travel planning expert, our job is to help you plan a trip that is tailored to your group's needs. We can find the best hotels and restaurants for your group, as well as attractions and activities that will make it an unforgettable experience. Don't wonder if a hotel or restaurant is good–we have suggestions!
If you are traveling with children, we will look into child-friendly hotels in the area where you are staying so there are no surprises when it comes time for check-in (and hopefully no tears). If there are any special activities planned during the trip like scuba diving lessons or zip lining through rainforests we will make sure everyone gets signed up on time so there aren't any delays getting started on day one of vacation!
Group Discounts and Deals: How a Travel Agent Can Save You Money on Your Next Group Holiday
Group discounts and deals are one of the best reasons to book with a travel agent. A professional can negotiate better rates with providers and often get you access to exclusive offers that aren't available through sites like Expedia or Orbitz. For example, if you're traveling with a group of 20 people or more, your agent may be able to negotiate an even better rate than what's listed online because many websites don't have the infrastructure in place for handling such large groups.
A group travel planning agent will also be able to tell you about any special offers they've gotten from hotels and airlines so that each person gets their own deal on everything from hotel rooms down through car rentals and flights home! This is especially helpful if there are multiple stops along your journey where everyone needs their own transportation arrangements made–the last thing anyone wants is having two cars full of people going separate directions after getting dropped off at different airports!
Tailored Packages: How a Travel Agent Can Create a Customized Group Trip Experience
You can book your own travel, but a professional travel agent will be able to create a custom itinerary that fits the needs of your group. A good group travel planning agent will help you find the right accommodation, transportation and activities for each member of your group. They'll also keep an eye out for any special requests or dietary restrictions so that no one misses out on anything they want while they're there.
Stress-Free Group Travel: The Importance of 24/7 Support from a Professional Travel Agent
When you're traveling with a group, there are many things to consider. You may need someone who can help you book the perfect vacation or find the best deals on flights and hotels. If something goes wrong during your trip, having a travel agent on hand can make all the difference between having an enjoyable experience or one that turns into a nightmare.
Guide Me Away are available 24/7 via WhatsApp or email so that we can provide immediate assistance when needed. Our staff has years of experience in assisting travelers from around the world and will ensure that every aspect of their trip goes smoothly from start to finish!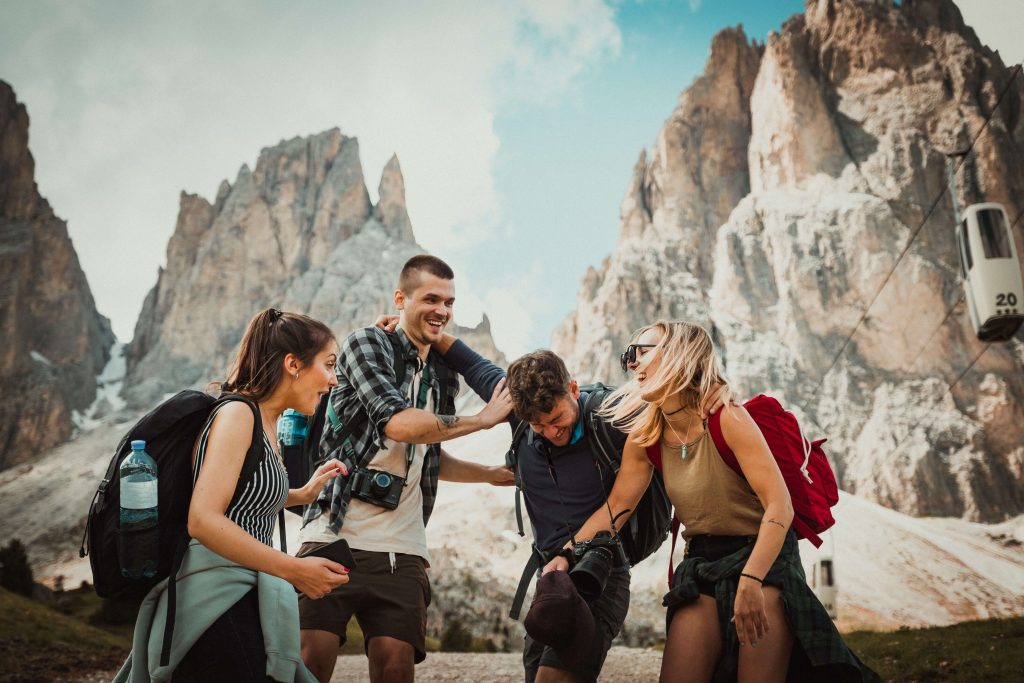 Problem Solving and Flexibility: Why You Need a Travel Agent for Your Group Trip
When you're traveling with a group of people, there are many more variables to consider than if you were traveling alone or with just one other person. You have multiple tastes and preferences to accommodate, which can make it hard for everyone in your party to get what they want from their trip. This is where the expertise of an experienced group travel planning agent comes into play!
First off: if something goes wrong–like an airline cancels a flight or delays another one–a good agent will know exactly how best to handle the situation so that everyone stays happy and safe.
Second: if there's something unexpected (like needing another hotel room), they'll help find solutions without any extra hassle on your part.
And lastly: even if something isn't necessarily broken but could be improved upon (like offering more variety when choosing activities), they'll do their best at making sure every member has access to whatever quality experience makes them happiest while also keeping costs down as much as possible without sacrificing quality either way
Now that you know the benefits of group travel planning with a professional travel agent, it's time to start planning your next group trip! 
Whether you're looking for an all-inclusive vacation package or want something more custom-tailored to your needs, there are plenty of options out there. The best part? Guide Me Away can help find exactly what suits everyone in your group so that everyone leaves happy.