Expedition cruises have revolutionized the way we explore the most remote corners of our planet. These are not your regular vacation cruises. They plunge you into the heart of pristine natural landscapes, offering a blend of thrill, education, and an immersive experience that is unrivaled. Whether your sense of adventure draws you to the frigid expanse of Antarctica, the biodiversity of the Amazon, or nature's laboratory, the Galápagos Islands, expedition cruises can turn these dreams into reality.
What are Expedition Cruises?
Unlike mainstream cruises, expedition cruises are structured around small-ship voyages, usually accommodating less than 200 passengers. This small number ensures a personal, intimate experience and also allows the cruise ships to dock at smaller harbors. Furthermore, this opens up possibilities to visit off-the-beaten-path destinations.
In fact, the crew on expedition cruises comprises experienced guides and naturalists. They possess deep knowledge about the local fauna, flora, and culture. Their insights add an educational dimension to the cruise. Likewise, you can indulge in activities such as hiking, kayaking, and snorkeling, all while learning about the local ecosystem.
Why Choose an Expedition Cruise?
Expedition cruises offer an unparalleled travel experience that leaves indelible memories. The opportunity to witness some of Earth's most majestic sights and interact with exotic wildlife up close is simply irresistible. The educational aspect, coupled with hands-on activities, deepens your understanding of the world and its inhabitants.
Many expedition cruise companies prioritize sustainable tourism, implementing practices that protect the environment and support local communities. Hence, by choosing an expedition cruise, you contribute to conserving these untouched natural spectacles for future generations.
Now, let's delve into some of the best expedition cruise lines that promise an unforgettable and enriching journey.
Quark Expeditions: Unveiling the Mysteries of Polar Regions
Quark Expeditions is a pioneer in polar exploration, offering a wide array of voyages to Antarctica and the Arctic. They cater to various interests and budgets, with itineraries ranging from a week-long trip to a month-long expedition.
Quark Expeditions takes pride in its competent team and commitment to delivering a memorable polar journey. Moreover, travelers get to interact with a team of seasoned experts. This includes geologists, ornithologists, paddle guides, and photography guides, at a comfortable ratio of 1:6.
The distinguishing factor about Quark Expeditions is their focus on providing unique exploration opportunities in the polar regions. These include:
Flight-seeing on Ultramarine – Soar over breathtaking glaciers, icebergs, and wildlife colonies in their twin-engine helicopter.
Heli-landings in Antarctica and the Arctic – Reach remote, exclusive areas that are only accessible by helicopter.
Greenland Camp Experience – An immersive session to understand the culture and lifestyle of the Greenlandic people.
Hot Air Ballooning at North Pole – A bird's-eye view of the Arctic landscape, an experience to cherish for a lifetime.
Polar Plunge – Dive into the chilly Arctic and Antarctic waters under the watchful eye of trained staff – a rite of passage for many polar expedition cruise travelers.
To illustrate, here are some of the unique voyages offered by Quark Expeditions:
Antarctic and South Georgia: Explorer's Spirit
A 13-day voyage traversing the Falkland Islands, South Georgia, and the Antarctic Peninsula. Here, you can witness a vast array of wildlife and indulge in activities like kayaking, hiking, and shore camping.
Canadian High Arctic: In the Realm of the Polar Bear
This 11-day journey takes you to the Canadian High Arctic. Moreover, offering opportunities to observe polar bears, whales, and learn about the Inuit culture.
North Pole: The Ultimate Arctic Adventure
Celebrate Christmas in the most extraordinary way on this 10-day trip to the North Pole. Activities include snowmobiling, dog sledding, and ice fishing.
Seabourn Expedition Cruises: Adventure Merged with Luxury
Seabourn Expedition Cruises perfectly blend luxury and adventure. With their lavish all-suite ships, premium amenities, and experienced expedition team. Seabourn offers an enriching voyage that lets you explore the world's most remote and exotic places without compromising on comfort.
Here's what sets Seabourn Expedition Cruises apart:
Luxurious Accommodations – Each suite is equipped with private verandas, allowing you to soak in the picturesque landscapes from the confines of your room. Also, the suites are adorned with luxurious furnishings and amenities. These include marble bathrooms, premium bedding, and personal butler service.
World-Class Amenities – Multiple bars and lounges, a spa and fitness center, a casino, and gourmet dining options are among the plethora of amenities on board.
Experienced Expedition Team – The team comprises seasoned academics, scientists, and naturalists who guide you on off-ship excursions. Naturally, they share expert insights on the bio-diversity, ecosystems, and culture of the places you visit.
Seabourn Expedition Cruises offer a range of itineraries:
British Isles
Explore the rugged coastlines and charming villages, visit iconic landmarks like Stonehenge, Cliffs of Moher, and the Giant's Causeway.
Arctic
Encounter polar bears, whales, kayak among icebergs, visit remote Inuit villages, and experience the magic of the Northern Lights.
Iceland
Visit glaciers, volcanoes, waterfalls, hike through stunning landscapes, bathe in geothermal pools, and explore the country's rich cultural heritage.
South America
Witness the rainforests, glaciers, mountains, and iconic landmarks like Machu Picchu, the Amazon rainforest, and the Galapagos Islands.
Antarctica
Experience the beauty of Antarctica, observe penguins, seals, and explore the continent's pristine landscapes.
Also, activities on a Seabourn expedition include Zodiac cruises, kayaking, and submarine excursions. Furthermore, these offer a unique perspective to observe wildlife and underwater wonders.
National Geographic Expeditions on Lindblad Expeditions Vessels: A Journey of Transformation
In partnership with National Geographic, Lindblad Expeditions Cruise Line offers voyages that inspire a deeper understanding of our planet and encourage its protection. Moreover, their fleet of small, nimble expedition ships penetrates remote places, and their conscientious expedition team ensures an extraordinary experience both onshore and onboard.
When you join a National Geographic Expedition, you step into the pages of National Geographic magazine and gain access to all the resources that stem from the shared legacy in exploration. Also, each ship is purposefully designed for its destination, so you can connect with your wild surroundings in a more meaningful way.
Your expedition team will be made up of engaging explorers who are passionate about sharing their expert perspectives. Chosen for their knowledge of your destination and their ability to spot opportunities provided by the wilderness around you. Likewise, these veteran guides will ensure you have an unforgettable experience on shore and on board.
Lindblad Expeditions is committed to sustainable tourism and planetary stewardship. Therefore every decision they make is with the well-being of our shared world in mind, from the research and conservation projects they support through the Lindblad Expeditions-National Geographic Fund to their carbon neutrality initiatives and the locally sourced food they serve at every meal. When you choose to travel with Lindblad Expeditions, you're contributing to these efforts and helping to safeguard our planet for future generations.
Here are just a few of the unique experiences you can enjoy on a National Geographic Expedition:
Learn from world-renowned experts. From National Geographic photographers and scientists to local guides and storytellers, you'll have the opportunity to learn from the best on your expedition.
Visit remote and pristine destinations. Lindblad Expeditions has a proven track record of taking guests to places that are off the beaten path, where you can experience the natural world at its most authentic.
Participate in hands-on activities. Whether it's kayaking through a remote fjord, snorkeling in a crystal-clear lagoon, or hiking to a breathtaking viewpoint, you'll have the chance to immerse yourself in your surroundings and create unforgettable memories.
Contribute to conservation efforts. With every National Geographic Expedition you book, you're helping to support the Lindblad Expeditions-National Geographic Fund, which supports global conservation initiatives.
Here are some examples of National Geographic Expeditions on Lindblad Expeditions Cruise Line:
Galápagos Islands: Explore the Galapagos Islands, a UNESCO World Heritage Site renowned for its unique wildlife and diverse ecosystems. Furthermore, you'll have the chance to see giant tortoises, marine iguanas, Darwin's finches, and more.
Antarctica: Experience the otherworldly beauty of Antarctica on a voyage to the southernmost continent. Also, you'll see penguins, whales, seals, and other incredible wildlife, and explore the continent's pristine landscapes.
Arctic: Discover the Arctic wilderness on a voyage to the North Pole or the Canadian High Arctic. Here, you'll see polar bears, whales, seals, and other amazing wildlife, and experience the magic of the Northern Lights.
Amazon: Cruise down the Amazon River and explore the world's largest rainforest. Moreover, you'll see monkeys, sloths, caimans, and other incredible wildlife, and learn about the rainforest's unique ecosystems and cultures.
Africa: Explore the diverse wildlife and landscapes of Africa on a voyage to Namibia, Botswana, or South Georgia. You'll see elephants, lions, rhinos, and other amazing animals, and learn about the continent's rich cultures and history.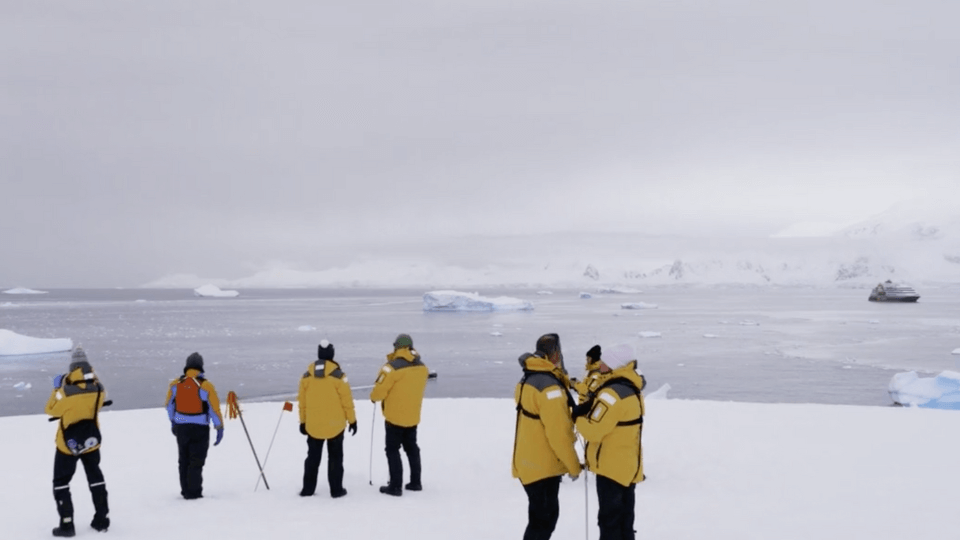 Booking Your Expedition Cruise
Expedition cruises offer a transformative travel experience, enveloping you in the beauty, diversity, and grandeur of the natural world. Whether you're an adventure enthusiast, a nature lover, or a sustainability advocate, an expedition cruise opens the gateway to a world of exploration and discovery.
Guide Me Away makes expedition cruise planning a breeze. Our experts will handle everything from booking your cabin to planning your excursions, leaving you more time to focus on what's important: creating lasting memories.
Adventure with the experts at
Guide Me Away!
Get the latest info on cruises sent right to your inbox.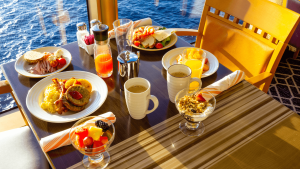 From delectable Michelin-starred cuisine to immersive cooking classes and unique dining experiences, these cruises are meticulously designed to exceed the expectations of foodies everywhere. 
Read More »
Paris is known for its rich culinary culture and its love for good food. From traditional French cuisine to modern gastronomic creations, the city has
Read More »
Several nations have a reputation for great food, and France is definitely among the best in that list. Their cuisine is rich, varied, and it has
Read More »