The best nightlife all-inclusive party resorts for adults only offer an exciting and vibrant atmosphere, with plenty of entertainment options to keep you entertained from morning till night. Whether you're traveling with friends or looking to meet new people, these top Caribbean party resorts will make your vacation truly unforgettable.
Riu Palace Antillas – Noord, Aruba
Located on the stunning shores of Palm Beach, this all-inclusive resort caters specifically to a younger adult crowd and offers a plethora of activities to keep you entertained. 
The party begins early at the outdoor pool with a swim-up bar, where lively music sets the tone for foam parties and a dynamic swim-up bar. For those seeking drinks, the resort hosts six bars serving the local favorite "Ariba Aruba," providing an array of limitless libations. Also, test your luck at the on-site casino featuring the latest slots and table games. Moreover, the true gem of the resort is the discotheque, emanating high-energy vibes with nightly music performances, making Riu Palace Antillas a top destination for an electrifying nightlife experience.
Featuring a Caribbean-style ambiance, the Junior Suites boast top amenities, minibars, shower/tub combos in bathrooms, and private balconies offering panoramic sea views. Furthermore, indulge in culinary delights at three thematic dining spots, a buffet restaurant, a pâtisserie, and an ice cream parlor.
Barceló Bavaro Beach – Punta Cana, Dominican Republic
Nestled on one of the world's top ten beaches, Barceló Bávaro is a vibrant all-inclusive resort that caters to adults seeking a lively and energetic atmosphere. Whether you're a solo traveler or joining the annual singles week highlighted by the Mr. and Mrs. Singles contest, this resort caters to all.
Beachside bliss awaits, offering the perfect spot to soak up the sun's warmth or indulge in water sports. Further, four outdoor pools and a vibrant hot tub area feature foam parties and a welcoming swim-up bar. Notably, 80% of guestrooms just steps from the beach.
Moreover, savor culinary delights from around the world at the nine à la carte restaurants. Likewise, two bars boast skilled mixologists ready to craft limitless libations to suit your tastes. Additionally, the 24-hour casino tempts you with table games and 150 slot machines.
Be dazzled by nightly live music and dance performances at the on-site theater, offering a different show every night. Also, the nightclub invites you to groove to the latest rhythms and beats. Therefore ensuring your nights are as unforgettable as your days.
Hard Rock Hotel Riviera Maya – Puerto Aventuras, Mexico
Image Source: hardrockhotels.com
The Hard Rock Hotel Riviera Maya is the ultimate all-inclusive resort for music lovers and party enthusiasts. While family-friendly, there is an exclusive adults-only zone, "Heaven." Here, you will find separate beach spots and dining experiences. Additionally, the adults-only section offers upscale rooms with luxurious amenities, French-style balconies, and double hydro spa tubs. So your stay is truly extraordinary, book the Rock Star Suite for a next-level experience.
Furthermore, spend your days in one of the five outdoor pools with a swim-up bar for endless cocktails. Likewise, look forward to exciting pool foam parties and vibrant nightlife. Also, there is an on-site water park with six high-speed slides for an epic vacation experience. Furthermore, don't miss the live entertainment and dance floor at the nightclub for an unforgettable night of partying.
For music enthusiasts, request a Fender guitar or a record player and live out your music dreams in the music lab. Check out Woodward for a unique experience. Here, you will find trampolines, an indoor skatepark, indoor snowboard and ski equipment, and a DJ booth.
Indulge in unparalleled dining at nine remarkable restaurants, serving a diverse range of cuisine. Notably, the six legendary bars offer unlimited top-shelf spirits. Lastly, opt for the Rock Royalty package for unique perks such as a personal assistant and champagne service.
Breathless Montego Bay Resort & Spa – Montego Bay, Jamaica
Embrace the tropical vibes at Breathless Montego Bay Resort & Spa, where you can dance to your own rhythm in a lush paradise. This adults-only haven caters to group travelers and solo adventurers, with communal tables for mingling and meeting new friends. Also, choose the Party Package for a grand entrance, including sparkling wine, a spa day, group photos, and late-night room parties. While there isn't a beach on-site, a short stroll across the road reveals a beach area with a bar and cabanas.
Notably, the main pool is the epicenter of fun. Furthermore, it features foam parties and a DJ, along with a swim-up bar. Don't miss spectacular views from the rooftop Infinity pool, complete with a bar and hot tub. Later on, the evenings come alive with a diverse array of entertainment. Enjoy live music and dancing as well as rooftop events, themed parties, and DJ performances.
Stylish modern rooms feature one king or two queen beds, a chic bathroom with a marble shower, a daily restocked mini-bar, and a furnished balcony or terrace with a soaking tub. Elevate your experience with the Unlimited Luxury package, unlocking special perks and privileges.
Furthermore, indulge in gourmet dining at six fantastic eateries. Here, a mix of local Jamaican delights and international cuisine with Caribbean influences are features. Five bars at the resort are at your service, ready to pour top-shelf spirits, wines, and beers.  Also, when you stay at Breathless, you are granted full access to neighboring Secrets Wild Orchid and Secrets St. James, offering an extra 19 dining and bar options. Even better, the resort is pet-friendly.
Desire Riviera Maya Resort – Puerto Morelos, Mexico
Image Source: desireresorts.com
The resort offers a tantalizing blend of activities, set within a clothing-optional environment that encourages you to embrace your desires. Bask in the sun's warm embrace on the white sandy beach in the heart of the Mayan Riviera with your favorite tropical drink.
The resort offers non-stop activities during the day, including provocative pool parties, festive foam parties, and tequila volleyball. Moreover, dip your toes in the two outdoor pools or the swim-up bar, and learn the art of pole dancing or Latin dance lessons. Also, the 30-person whirlpool becomes the epicenter of lively gatherings. 
For a truly extraordinary experience, book a Kamasutra-inspired Jacuzzi guestroom with a four-person hot tub or opt for a swim-up suite with a private pool. Embark on a culinary adventure at the resort's eight restaurants, offering a diverse array of local and international cuisine. Likewise, talented mixologists at the six seductive bars are at your service, ready to craft unlimited drink delights.
As night falls, enjoy a lineup of entertainment that features sensual theme nights and exotic live shows. The nightclub comes alive with pulsating beats and alluring pole dancers, while passion reigns supreme in the couples' playroom, where no questions are asked. At Desire Riviera Maya, every moment is an exploration of your deepest passions and desires.
Royalton CHIC Punta Cana All-Inclusive Resort & Spa – Punta Cana, Dominican Republic
At the all-inclusive Royalton CHIC Punta Cana in Punta Cana, Dominican Republic, you can party the day away on the coveted Uvero Alto Beach. In fact, this adults-only haven is a hot spot for singles, groups, and the LGBTQ+ community.
During the day enjoy the sun's warmth, relaxing under a palapa or on a daybed with a tropical cocktail in hand. Moreover, the resort boasts four sensational outdoor pools, featuring live DJ music, foam parties, submerged loungers, and a swim-up bar. Continuing on, the elevated Mermaid Pool has glass sides perfect for whimsical photo-ops. Another option is the rooftop pool and lounge, offering breathtaking 360-degree views. Then, the excitement continues with themed beach and pool foam parties, beach volleyball games, and a range of options tailored to diverse vacation styles.
A variety of local and international cuisines are available at the seven reservation-free restaurants, complemented by unlimited drinks at the four bars. Furthermore, the elegant casino offers slot machines and table games, perfect for a night of gaming excitement. As the night falls, immerse yourself in a plethora of energetic entertainment, including special events, luxurious adult shows, and thrilling weekly parties, ensuring that every moment at Royalton CHIC Punta Cana is a celebration to remember.
The chic rooms offer modern amenities, private plunge pools, and balconies overlooking picturesque gardens or the ocean. For an extraordinary experience, consider upgrading to the Diamond Club for additional perks. Also, if you are traveling with a larger group, indulge in the CHIC Mansion. It's a 11,500 square-foot haven featuring six spacious suite-style rooms, elegant decor, butler service, and a private pool.
Temptation – Cancun, Mexico
Video Source: temptation-cancun.com
Temptation Cancun is a "Playground for Grown-Ups" located in the infamous Hotel Zone of Cancun, Mexico. Catering to a younger audience, this adults-only, all-inclusive resort embodies the essence of non-stop partying. Notably, the topless-optional policy sets the tone for an electrifying atmosphere. Furthermore, feel the buzz of live performances, a buzzing swim-up bar, and exciting foam pool parties that echo a Spring Break vibe.
The daytime unveils a thrilling array of activities, from daring contests to provocative games and lessons on stripping. Nightfall at Temptation sparks a different kind of energy, with professionally charged entertainment and thrilling theme parties. Likewise, the on-site nightclub pulsates with high-octane music, becoming the heartbeat of the night, keeping the electrifying ambiance alive till the early hours. It's a magnet for travelers worldwide, beckoning them to socialize, live their fantasies, and revel in an unforgettable party experience.
Also, Temptation spoils its visitors with an array of dining options, boasting over 15 culinary styles from around the world. For added fun, guests can immerse themselves in the allure of the aphrodisiac restaurant, She.  Lastly, indulge in unlimited drinks at the six vibrant bars, operational round the clock.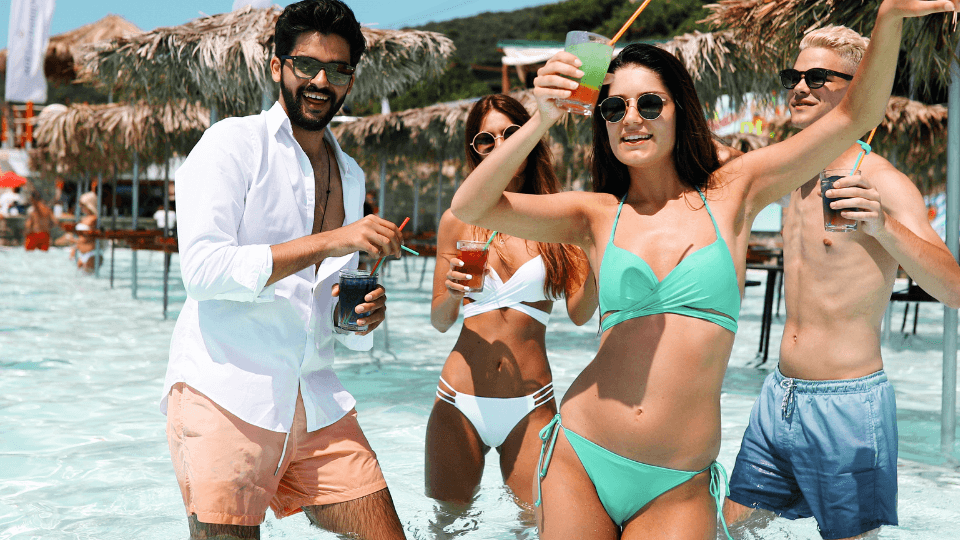 When you book your trip with the experts at Guide Me Away, you gain access to exclusive deals. Schedule a free consultation call to learn how we can help you! Then, pack your bags, grab your friends – or significant other, and get ready for an experience like no other at the best adults-only, all-inclusive party resorts. 
Book with the experts at
Guide Me Away!
Get the best all-inclusive deals sent right to your inbox.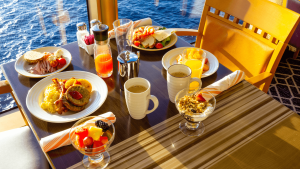 From delectable Michelin-starred cuisine to immersive cooking classes and unique dining experiences, these cruises are meticulously designed to exceed the expectations of foodies everywhere. 
Read More »
Paris is known for its rich culinary culture and its love for good food. From traditional French cuisine to modern gastronomic creations, the city has
Read More »
Several nations have a reputation for great food, and France is definitely among the best in that list. Their cuisine is rich, varied, and it has
Read More »