Mexico is a destination vacation! Mexico has scenic views and fun for every age. You and your family will love these eight ALL-INCLUSIVE luxury hotels in Mexico with water parks. And that's not all, there's fun for everyone! Live like a pirate, enjoy a luxury spa day, relax at the beach, or lounge by the pool! You will NOT want to skip past this post!
1. Royalton Riviera, Cancun
The Royalton Riviera is located in the beautiful Cancun, Mexico and offers fun for everyone! This all inclusive resort includes a waterpark, and no two slides are alike! This all-inclusive luxury hotel includes a splash park, luxury hot tubs, and spa. For the teenager in your life, don't worry, there's a club exclusively for them to hang out with others in their age group! For the adults, there's plenty of nightlife to be seen. The hotel also has two mascots, Max and Ruby, that your kiddos will surely want to meet. The Royalton houses nine restaurants and includes three swim-up bars. Book your stay at the Royalton Riviera now!
2. Sandos Caracol Eco Resort, Playa del Carmen
Calling eco-friendly vacationers! This resort is eco-friendly (obviously!). This beautiful all-inclusive luxury hotel in Mexico includes nine restaurants, two outdoor pools, and twenty-nine water slides! There are plenty of ecological activities that you and your family can participate in and have fun with! This hotel overlooks Cozumel Island and has beautiful gardens for you to tour. If you're big into scuba diving and yoga, they offer lessons. Can't forget the luxurious spa, which includes a sauna, hot tub and gym. If you're hungry at 3:00am, there's a snack bar for you and it's open 24/7! Interested in staying at the Sandos Caracol Eco Resort in Mexico? Contact us today!
3. Moon Palace Golf & Spa Resort, Cancun
This Cancun hotel offers an outdoor water park, golf course, pools, and a beautiful spa. There is a stretch of beach just for the guests of Moon Palace. The kiddos can enjoy a playroom, while teenagers can enjoy a wired lounge. Looking to get away from the kids? There's an Awe Spa that's just for parents! The spa has several non-motorized water sport activities, also. This luxury hotel with waterpark in Mexico allows surfing and bodyboarding on their wave simulator called FlowRider. Find out how to book your stay today!
4. Grand Bahia Principe Coba, Akumal
If you're looking for a fun place to cool off, the Grand Bahia Principe Coba is a luxury hotel with water park. The waterpark includes slides, palm-tree waterfalls, a wading pool, and dumping water buckets. The hotel houses ten restaurants, nine bars, a spa, and golf course. For those that want to venture out of the hotel, the Grand Bahia offers paddle surfing, kayaks, tennis, catamarans for hire, snorkeling, and boogie boards. Guide Me Away is here for you and is ready to help book your stay at this beautiful resort in Mexico!
5. Hotel Xcaret Mexico, Playa del Carmen
Hotel Xcaret Mexico offers A LOT for everyone of all ages. The room features sofa beds, minibars, jetted tubs, a Nespresso machine, and robes. Pools are available, as well as kayaks to take out to the river. The hotel features ten restaurants. The hotel also features a Swish spa where you will experience cave-like treatment rooms.
While staying at Hotel Xcaret, you will have free transportation to all nine parks and tours at these locations: Xcaret, Xel-Ha, Xplor, Xplor Fuego, Xoximilco, Xenses, Xavage, Xenotes, and Xichen. These locations offer a wide variety of attractions and parks. Most attractions are natural attractions and not man-made. You don't want to miss out on this great opportunity: contact us now!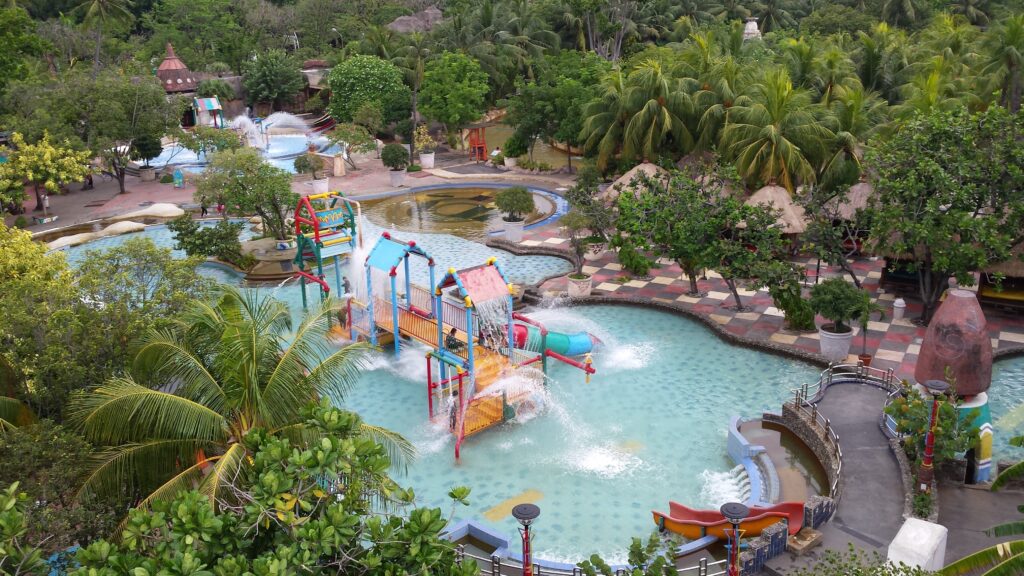 6. Nickelodeon Hotels & Resorts, Riviera Maya
This luxury hotel with water park in Mexico opened last year and features ten dining experiences. Like to float on the river? Nickelodeon Hotel offers a lazy river where you and your family can relax and float on the water. Sticking with the relaxation, the hotel includes mini relaxation pools where you can relax and enjoy the water without being interrupted. The hotel also offers water slides and a splash park. There is also a water playground for the tots. When you go to the water park, you will find that there are on-site lockers, bathrooms, showers, and towel services. We're here to book your stay!
7. Dreams Playa Mujeres Golf & Spa Resort
At this Dreams Resort, you will find two GIANT waterslides that everyone can enjoy. There is a water play area for those who might not be so brave to tackle the bigger slides. The water play area includes smaller slides, splash buckets, and water jets. The resort also offers a water trampoline for some added fun.
Take a relaxing float on the lazy river or relax on the white-sand beach in Mexico. The hotel also has two infinity pools and six whirlpools. Try your best hand at a golf match. If the teens want to break away from the family, they can go to the Core Zone Teen's club. If you're hungry, you have ten restaurant options to choose from that offer something for everyone! GMA travel agents are ready to book your next stay!
8. Dreams Tulum Resort & Spa
Sticking with the Dreams Resort, Tulum Resort & Spa includes rooms with minibars, marble bathrooms, and balcony views. You can upgrade your room to receive jetted tubs, swim-up terraces, and coffee makers.
You can take a dip in the shores of Mexico and even go offshore snorkeling. The resort also includes two pools, and they are beachfront pools, so you have the perfect view while you enjoy your swim. There are nine restaurants and seven bars, including a 24-hour sports bar.
The kids can enjoy a waterpark that features six waterslides, two splash buckets, and an outdoor wet play area. A teens club is also available.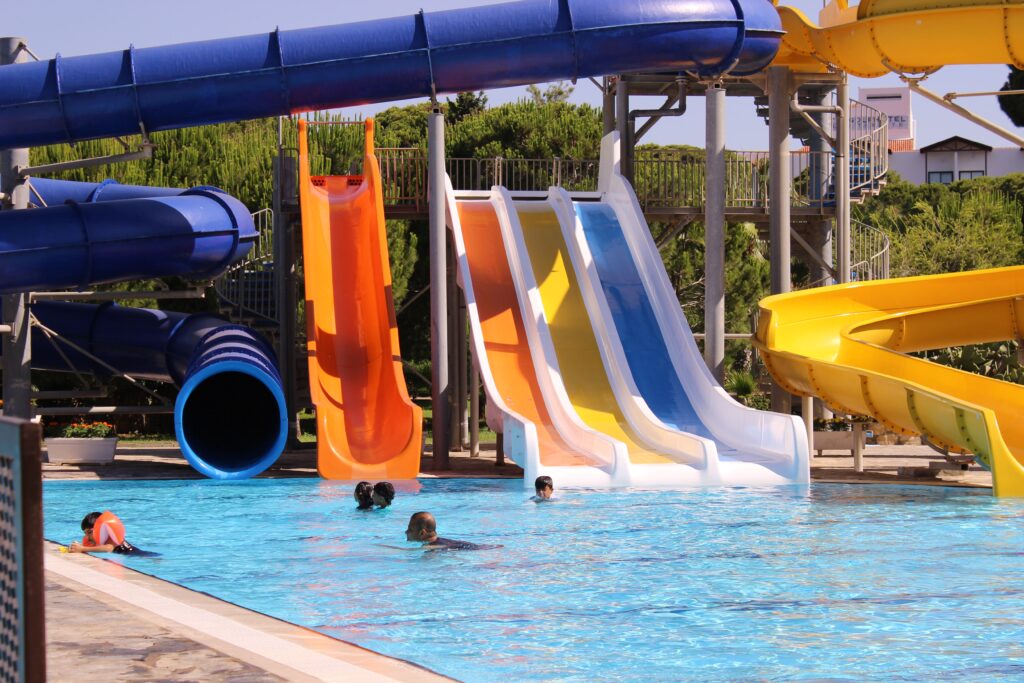 Book Your Trip to Mexico Today!