Have you ever wandered around an abandoned waterpark? Or visited an island with more cats than people? Sure the tried and true tourist destinations are always winners when making travel plans but sometimes the best adventures are a little unconventional! For this we bring you, 20 unique destinations to spice up your adventures in 2020. By the end of this article, we think you'll have at least a couple of new items on your bucket list!
Lake Hillier, Australia
This bubblegum tinted body of water is a stark contrast against Australia's green landscape. Scientists speculate that it is caused by a species of microalgae that produces beta-carotene (similar to carrots) which gives the lake the famous pink hue.
Golden Bridge, Vietnam
Rising out of the clouds in the Ba Na hills outside of Da Nang, the Golen Bridge is a true sight to see. This new attraction opened recently in June 2018 and it's quickly gained international fame. The bridge is said to allude to the hands of the mountain god holding a piece of yellow silk instructing villages to find Thien Thai (Heaven) garden.
When you're traveling through Vietnam, be sure not to miss these five local Vietnamese dishes!
Lemur Island, Madagascar
Animal lovers flock to this island filled with four species of funny little lemurs. Stock up on plenty of bananas to keep the silly animals at bay during your visit. Before too long you'll be cuddling up with some of the furry locals as they are VERY friendly!
For the best experience visiting Lemur Island, we highly recommend G Adventures' Northern Madagascar Explorer trip!
Salar de Uyuni, Bolivia
Located in southwest Bolivia exists the world's largest salt flat holding an estimated 11 billion tons of salt! If you visit after the rain, this vast land also turns into the world's largest mirror! Though plan accordingly since the area receives less than 5 inches of rain a year…
Lake Natron, Tanzania
For those looking for a truly eerie unique destination, look no further than Lake Natron. This body of water has gained fame for its ghastly graveyard appearance. Its water is so extremely alkaline due to high amounts of the chemical natron, that it calcifies the bodies of animals that fall victim to its dangerous nature.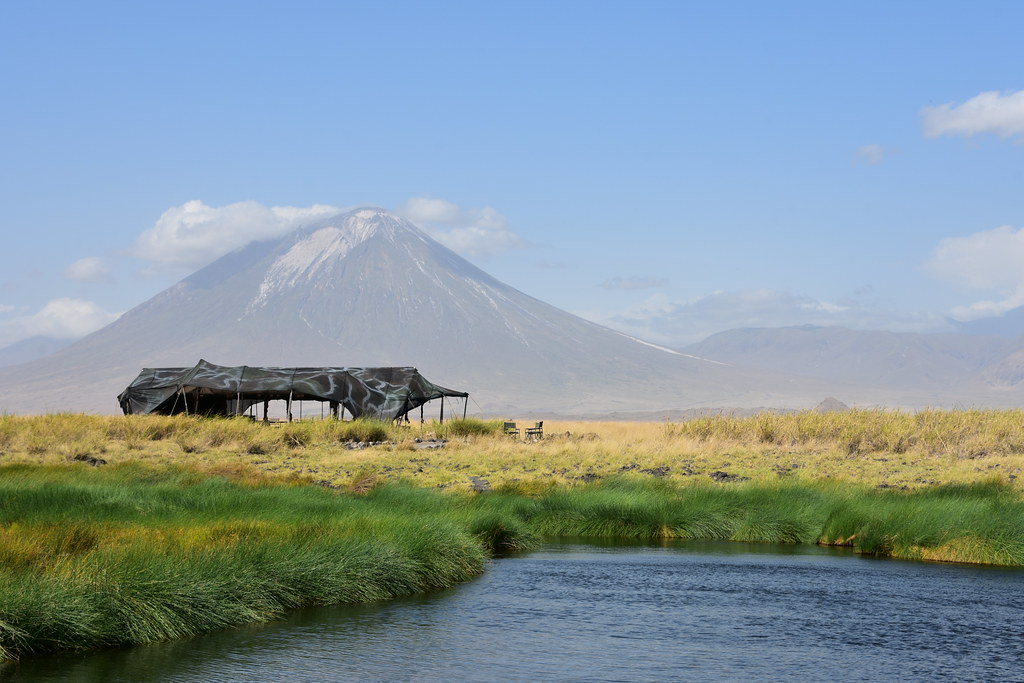 Tunnel of Love, Ukraine
Not just a unique destination the Tunnel of Love is also thought to be one of the most romantic spots in the world as well. The surrounding foliage has taken over a two-mile stretch of train tracks creating an enchanting natural tunnel. Visit during the spring or summer months when the greenery is at its lushest.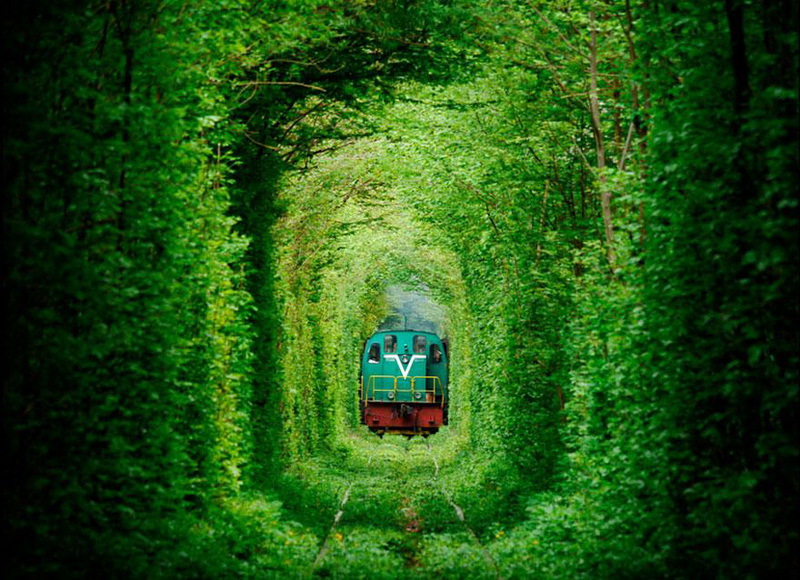 Spotted Lake Khiluk, Canada
Located in the beautiful region of British Columbia, Spotted Lake Khiluk is an odd sight. During the summer months this lake, highly concentrated with magnesium sulfate, calcium and sodium sulfates among others, almost completely evaporates leaving only the minerals behind. This creates the strange appearance of natural "spots". The Khiluk nation believes that the lake's waters possess therapeutic qualities and consider this a sacred site.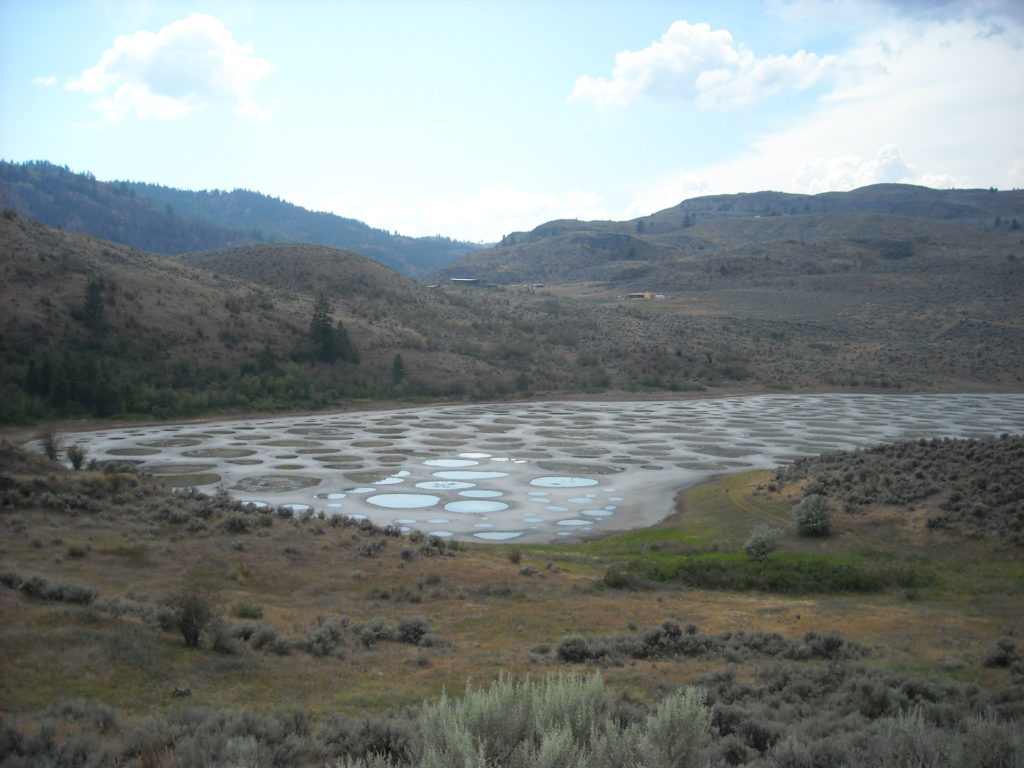 Las Pozas, Mexico
Deep in the Mexican jungle in Xilitla, Las Pozas is a creation by famed surrealist artist, Edward James. What started as a sculpture garden quickly formed into a city of structures emerging out of the flora and fauna. Today visitors can explore the unique architecture and admire a plethora of sculptures scattered throughout.
Looking for where to stay when on a visit to this magnificent cave in Mexico? Look no further than our list of the top all-inclusive resorts in the Caribbean!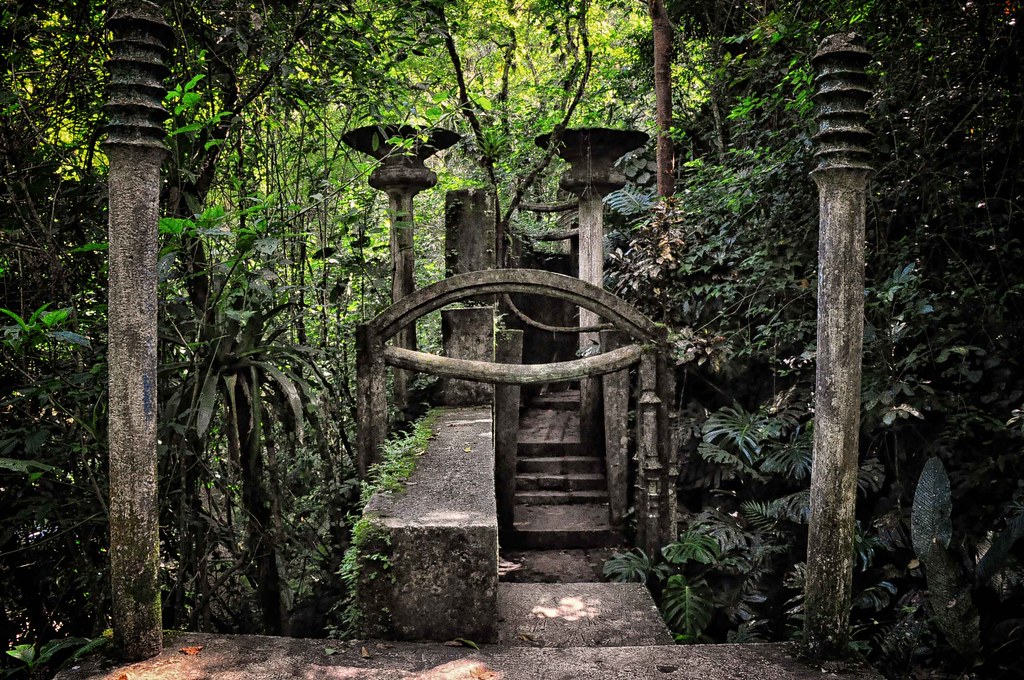 Eternal Flame Falls, New York, U.S.A.
The Eternal Flame Falls entices visitors from around the world. Though not as mystical as it sounds, this hot spot is simply a waterfall with a grotto at its base that emits a constant stream of natural gas. This gas can be lit for a visible flame all year long. Though since it's not completely "eternal", if you do make the trek out to visit, be sure to bring a lighter just in case it needs a quick boost!
Panjin Red Beach, China
There's no filter needed at this incredible "Red Beach" in the northeast province of Liaoning, China. This wild phenomenon happens every year during the summer months due to a type of red plant called Sueda. This wetland and reed marsh is home to more than 260 kinds of birds and 399 kinds of animals. This makes it also one of the most completed ecosystems that can be found!
Silfra Rift, Iceland
Not for the faint-hearted, the Silfra Rift is a natural wonder of the world located in the waters off the coast of Reykjavík. This unique destination is a fresh spring water-filled fissure creating the meeting point of the North American and Eurasian tectonic plates. The clear blue waters have made this one of the top five dive sites in the world!
Thuy Thien Abandoned Waterpark, Vietnam
Hidden unbeknownst to many in the city of Hue, this abandoned waterpark is a truly unique destination and an eerie find for many adventurous travelers. After closing in 2006 only two years after its opening, the old water slides and rides now sit in a creepy state of despair.
Sea of Stars, Maldives
The beautiful waters of the Maldives draw beach enthusiasts year after year but the true beauty lies after the sun goes down. In the evening, the billions of micro-organisms that call the ocean home, emit a bioluminescence light in response to the movement of the sea and waves. This creates a beautiful electric blue-neon color rippling through the waters. A true sight to see!
Plain of Jars, Laos
As far as unique destinations go, this little section of Laos takes the cake. In the area of Phonsavan exists a field littered with thousands of stone urns. Mystery surrounds the area as it's still unknown what purpose the jars served or who constructed them.
The Catacombs, Paris, France
In the middle of the romantic city of Paris, below the cobbled streets lies the Catacombs. This eery space of tunnels is home to the bones of over six million Parisians. Today you can walk through the pathways of intricately stacked skulls and femurs.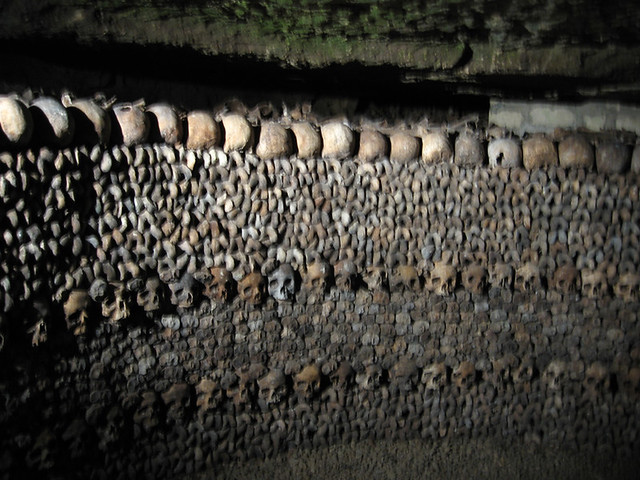 Cat Island, Japan
If you're more a dog person than a cat lover, move on to the next unique destination on the list. Aoshima Island in Japan is a cat lover PARADISE where cats outnumber humans six to one. Here these lucky felines are not only tolerated but worshipped. This is due to the local belief that feeding cats would bring wealth!
Caño Cristales, Colombia
Also known as the "River of Five Colors" or the "Liquid Rainbow", this beautiful sight isn't one to miss! When the conditions are right between the wet and dry seasons, you can see colors ranging from bright red, yellow, green, blue and black. This phenomenon is attributed to the annual reproductive process of a species of aquatic plants.
Monolith of Uluru, Australia
Also known as Ayers Rock, this vivid red sandstone mountain commands the Australian desert skyline. The rock is decorated in artwork that dates back 5,000 years and possibly more. This unique destination is a holy place for the Anangu tribe of Australia.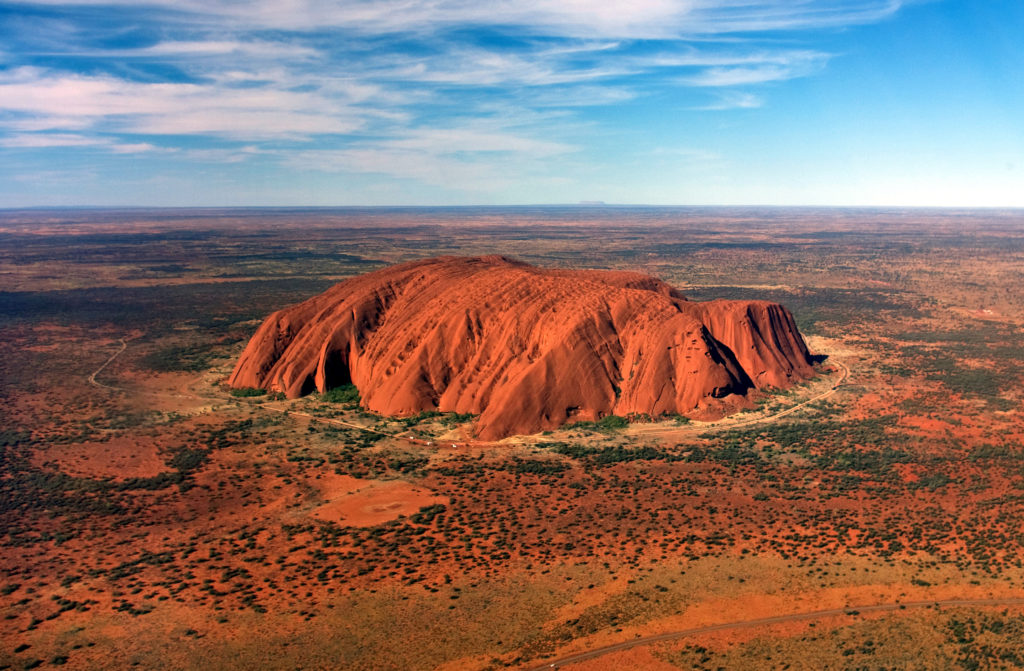 Nest, Indonesia
Visits to this unique underwater artwork off the coast of Gili Meno are only possible by jumping into a bathing suit. This breathtaking sculpture created by Jason deCaires Taylor was actually created to help encourage reef growth in the area. Interesting enough, each of the unique 48 life-size human figures was created with a cast of a real person.
Travertine Pools, Turkey
One look and this series of pools appear as if they are out of a scene from Frozen. In fact the Travertine Pools are a collection of thermal pools scattered along limestone terraces. These have helped make the town of Pamukkale a famous destination for natural spa lovers.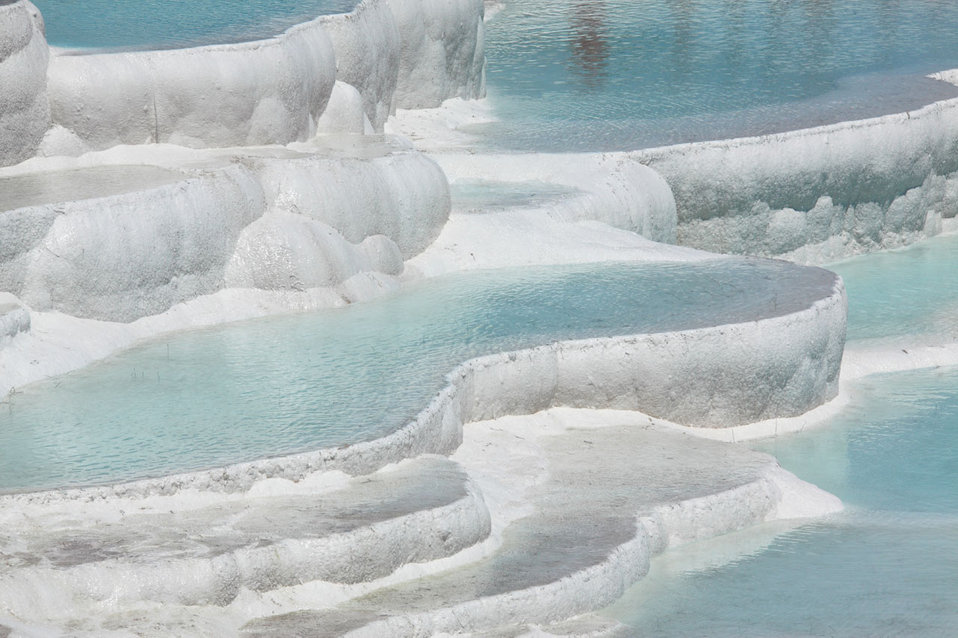 More unique destinations to add?
The possibilities are endless considering the wild, wonderful and weird world we live in. This is only our top 20 but we're sure there's plenty more out there. Let us know in a comment below the most unique destination you've ever visited!
Guide Me Away
Did you know that Guide Me Away is rated the best travel agent in Vancouver on Yelp? Years of experience contribute to assuring customers have the trip of their dreams! To further help in making your travel plans, we have both English and Hebrew speaking travel experts ready to assist.
Learn more about the services Guide Me Away provides and how we can help make those dreams a reality.