what is zika and what are zika free destinations ?
According to the Centers for Disease Control and Prevention (CDC), the Zika virus is spread through a mosquito of the Aedes species. It's commonly spread through mosquito bites and through a pregnant woman's fetus. There's no vaccine or medication for the virus and the best way to prevent Zika is to protect yourself from mosquito bites. However, it's important to know that not all mosquitos can carry Zika , so here are the top zika free destinations 
1. Bermuda
If a beach getaway is what you're craving, Bermuda is the perfect spot for it! Bermuda is made up of many islands in the North Atlantic Ocean featuring all Zika safe beach destinations. Also, you'll find the most gorgeous beaches with pink sand with Horseshoe Bay being one of the most popular.
Aside from spending time by the sea, Bermuda has many attractions for tourists. Bermuda offers rich history, golfing, and plenty of shopping. And, of course, don't forget to eat all the seafood you can. so, Bermuda considered to be one of the best zika free destinations 
2. Greece
Located on the Balkan Peninsula, Greece is an all-around ideal vacation spot. Ideally, you can find some of the world's most beautiful sunsets, fantastic beaches, and welcoming locals. There's also plenty of shopping and eating to do.
Santorini and Crete are a couple of the most preferred islands. Santorini is ideal for hiking, tasting wine, and exploring volcanoes. Crete has great local food, beaches, and history. For city life and plenty to see and do, visit Athens. To experience the countryside, escape to Delphi.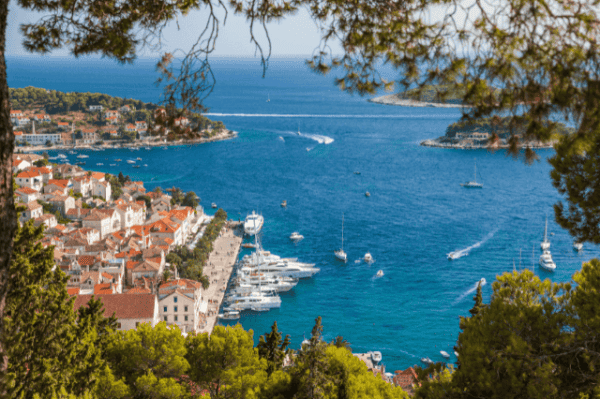 3. Croatia
Many travelers find Croatia less crowded and a little more affordable than Greece. Although it's small, there's something for every kind of traveler to enjoy. Croatia features desirable weather, charming cities, beautiful beaches, and delicious wine.
There are so many places to check out in Croatia and they're all mosquito-free destinations. The capital, Zagreb, is Croatia's largest city and offers plenty to do from exploring culture to visiting The Plitvice Lakes national park. To spend time at the ocean, Dubrovnik is the place to go. For some incredible cuisine, be sure to visit Rovinj.
4. Spain
Located in the south-western region of Europe is the vibrant country of Spain. No matter where you go, you'll find happy-go-lucky locals, awesome food, and beautiful scenery. Best of all, it's one of the neatest Zika-free travel destinations.
Each town in Spain is one-of-a-kind. Barcelona offers beach and city life. Meanwhile, Madrid is less crowded and is known for art galleries and museums. If you're looking for a festival, Valencia is the place to go!
5. Italy
Nestled between Spain and Greece is the romantic country of Italy. It's home to unique architecture, mouth-watering food, and impressive islands. It's no wonder Italy is on just about everyone's travel bucket list.
While Rome and Florence are the obvious must-see cities for many, there are tons of noteworthy cities in Italy. If you're looking to unwind on the beach, check out the Amalfi Coast.
6. Portugal
Sharing a border with Spain, Portugal is another of our top Zika-free travel destinations. Portugal displays unforgettable views and offers top-notch cuisine. This destination really has it all including beachside vacation spots, national parks that offer hiking and biking opportunities, and excellent weather.
Portugal is filled with incredible cities. For daytime activities and nightlife, visit Portugal's third-largest city of Braga. Tomar offers great history and cultural experience. Get on the river in the city of Porto, where you can experience wine, restaurants, and cafes.
7. Chile
To experience a South America vacation without the worry of Zika, head over to Chile. It's the ideal destination for those who love nature and outdoor activities. Landscapes are endless here with volcanoes, beaches, lakes, forests, vineyards, and just about everything in between.
Most who visit Chile are sure to check out the lively Santiago which offers beautiful scenery, museums, fine dining, and so much more. If you're interested in spending time at the ocean, Chile offers 4,000 miles of coastline.
8. Germany
The seventh-largest country in Europe, Germany, attracts many visitors because of its events, views, and nightlife. It's an easy place to travel around and offers something for every kind of tourist.
Germany's capital of Berlin offers a special cultural experience while Cologne shares delicious chocolate and beer. For all our nature lovers you'll want to check out the popular Lake Constance.
9. Canary Islands
Head out to the Atlantic Ocean for one of the worlds most beautiful Zika-free travel destinations, the Canary Islands. These seven islands offer the perfect place to rejuvenate. There are also many adventures including water sports if you're looking for some action.
If you want to be in the center of everything, Tenerife is a popular spot with so much to do from dolphin watching to surfing the waves. If hiking is on your to-do list, don't skip over La Gomera, Garajonay National Park.
10. Iceland
Last but not least of our zika free destinations is Iceland. This European country is where you can find some of Europe's biggest glaciers and the world's most active volcanoes. As you can imagine, Iceland's landscape is breathtaking.
Iceland's capital city of Reykjavík is an awesome spot to explore museums and go shopping. To get off the beaten path, take a ferry ride to Vestmannaey where you can explore multiple islands.
In summary, the last thing we want to do is worry about catching a virus or any other illness for that matter. We hope this article was able to give you some safe future travel inspiration. Whether you're looking to lie on a beach, catch some of the world's greatest views, or go on a new adventure we've got you covered!
Other helpful travel inspiration: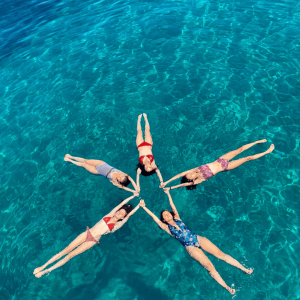 Discover the Advantages of Group Bookings with a Professional Travel Agent Group travel is a great way to see the world, but it can also
Read More »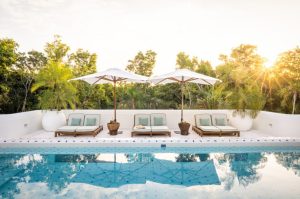 Boutique, Luxury hotels you should know about The world is full of amazing places to travel and explore, but sometimes it's the smaller luxury, boutique
Read More »
8 All-Inclusive hotels where you can eat, sleep, and play – Gluten Free! Being gluten-free and traveling can be a challenge. You want to make
Read More »