Looking for a destination for your next 2021 vacation? The UK is full of many hot spots and things for many people. Historian? The country has A LOT of that. Thrill-Seeker? Check! Seeking adventure? Don't worry, it has that, too! What about things to do with family? You bet!
Whether you want to climb 32 flights of stairs, or take in some scenic views, or take some time to relax and do nothing, the United Kingdom will have that for you for your 2021 vacation. Here is a list of UK hot spots you will need to check out on your visit to the United Kingdom.
Buckingham Palace
When you visit the United Kingdom for your vacation in 2021, you'll want to stop at the home of the Queen. Where does the Queen live, you ask? At the beautiful Buckingham Palace. The palace dates back to the 17th century but got its name in 1698 after John Sheffield, Duke of Buckingham.
Unfortunately, due to COVID-19, tours of the palace are closed. Eventually, once things open back up, you can schedule a tour and what's even better is there are NO guided tours! They do offer multimedia tours while you visit, and it's available in nine different languages.
Need special accommodations? The Buckingham Palace recognizes the need for assistance for those with limited mobility, deaf or hard of hearing, blind or partially sighted, and autism.
Windsor Castle
Another stop on your 2021 visit to the United Kingdom should be Windsor Castle. This is where Princess Kate and Prince William tied the knot. It's also one of the oldest castles in the world. Again, COVID-19 has the castle closed for tours, but once it's opened back up, there are some items you and your family should look out for:
Castle defenses from wars Changing of the Guard State Apartments St. George's Chapel
London Eye
The largest cantilevered observation wheel, known as the London Eye, is 135 meters (443 feet) high. It's the most popular paid-for visitor attraction in the UK. This fun Ferris wheel lets you get a view of the London Skyline, and on a clear day, you can see Windsor Castle. This UK hot spot has received numerous awards, receiving eighty-five national and international awards. It will turn 21 in 2021!
The London Eye is so famous that celebrities visit it quite often. Two famed celebs, Kate Moss and Jessica Alba, hold the most visits amongst celebs. Kate has visited twenty-five times while Alba has visited thirty-one times!
Big Ben
Big Ben was completed in 1859, and his real name is Great Bell. The clock towers at 96 meters (315 feet) in the air, encompassing 334 steps. If you want to see Big Ben's inside, you will have to move to the UK. Only UK residents have access to the interior. Big Ben is also known for precision and accuracy; it appears the clock is always on time. Want to ring in the New Year for the end of 2021? Big Ben is the place to be. Big Ben is the home to where New Year celebrations are held in the UK.
Stonehenge
Located in the Salisbury Plains, you will find Stonehenge. These 25-ton stones remain a mystery as to how they got there. There are some guesses out there, but no one knows. This famous prehistoric monument was built during the late Neolithic Period around 2500 B.C. It is said that it was created with limited stone age tools and used as part of the site for many burials, where burial mounds were surrounding the area. If you are a big history buff, this is a 2021 vacation stop you don't want to miss!
Sgwd Yr Eira
Love nature? Maybe you want to start exploring in 2021? Or have a thing for hiking? Then the Sgwd Yr Eira waterfall in Brecon Beacons National Park in Wales is the perfect adventure for you. This is one of four falls that you can see in the park. You can park your car in the car park and hike to the falls. With this particular fall, also known as "fall of snow," you can walk behind the fall. This beautiful site sees 160,000 visitors each year.
St. Michael's Mount
Another UK hot spot is St. Michael's Mount. Several stories exist highlighting the magic, myths, and legends related to St. Michael's Mount. This is located on a small tidal island east of Penzance in Cornwall. Unfortunately, this castle and garden are closed for the winter but are expected to open later in 2021.
Want to take the family on this adventure? Take the castle quiz while you visit this scenic getaway and get the little ones engaged and see where their imaginations take them! While you're here, don't forget to view the beautiful gardens!
Barafundle Bay
Say you want to take a day to relax and catch some sun. Barafundle Bay, located near the village of Stackpole in Pembrokeshire, is the place to be! It's a secluded beach situated between cliffs. The bay is known for its sand dunes and beautiful pine trees and is considered one of the world's top beaches. Before you go, make sure to look at tide times; you don't want to lose any beach time to relax and unwind. Make this bay your beach 2021 vacation adventure!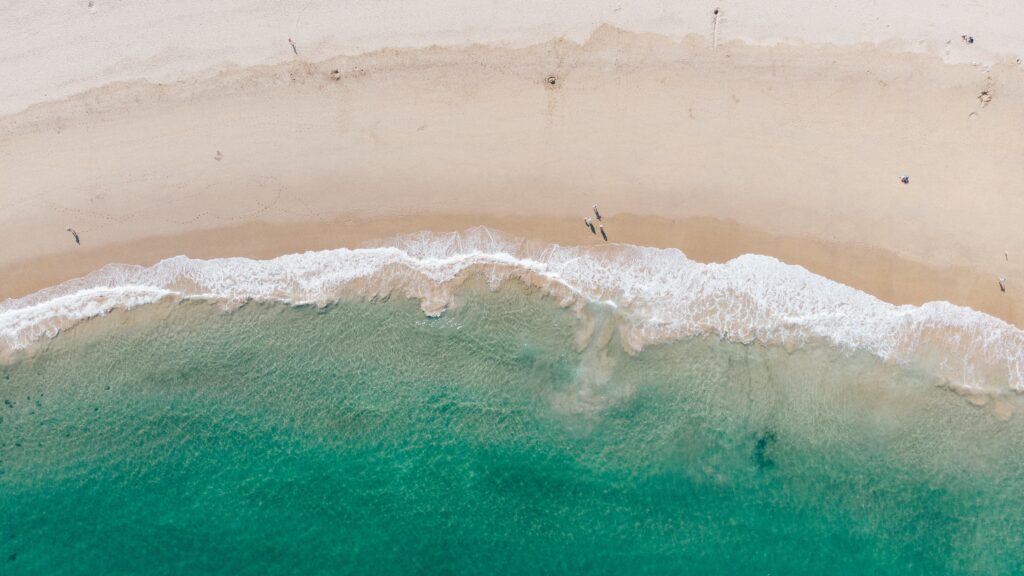 The Dark Hedges
Bregagh Road in County Antrim in Northern Ireland may look familiar to Game of Thrones fans. This famous road is known for its tunnel of beach trees that encompass the road. The Dark Hedges has been a familiar sight to GOT fans because it's used in the show and known as Kings Road. The Stuart Family owned the mansion Gracehill House and planted these trees to impress those who visited in the 18th Century. These trees are the most photographed natural marvels in Northern Ireland.
Fingal's Cave
Do you enjoy geometric shapes? Or maybe you like cute birds? Picking up bird watching for 2021? Then, this is the perfect UK hot spot for your adventure. Fingal's Cave, located on the isle of Staffa in Scotland, is home to adorable little birds called Puffins. The Cave itself consists of angular basalt columns that adventure seekers can walk on. The Cave is 72 feet (22 meters) tall and 270 feet (82 meters) deep. The columns stand just above the water level which allows people to go deep into the Cave and explore. This Cave has also attracted some famous celebs; Pink Floyd named an unreleased song after the Cave, and Matthew Barney used the Cave in his cremaster cycle.
So, are you ready to visit the United Kingdom and explore these amazing sites for your vacation? What are you waiting for? Get off of here and CONTACT us today to book your next trip!