It's never too early to start planning for the holidays! Booking your winter travel now is key to securing the perfect holiday getaway! If you're planning on traveling this season, you're going to want to get your trip booked now, and here's why.
Places are booking up FAST
Popular destinations are already filling up for the holidays for many reasons. First, many people had to reschedule last year's holiday travel and moved their dates up to this year. Also, many places are still limiting capacity. And not to mention the comparatively low pricing is in full effect! So if you want to guarantee getting the best room at the best rate, now is the time, especially for those who will be traveling in bigger groups! Just be aware the longer you wait, there will be limited options on room types.
The best rates going on now
As I mentioned above, the fall and winter travel sales are at the lowest rate and will only go up from here. Plus, your wallet will thank you later, especially around the holiday travel season! The longer you wait, the more you're going to pay if there is anything left to book. This has been a busy year for us agents because everyone is itching to start traveling again.
Book your holiday vacation now and only pay a deposit
Here's some good news, when you book your holiday travel now, you will only pay a deposit, and the rest isn't due until a few weeks before the trip. Dates are typically flexible, depending on the vendor if for some reason plans should change and we will figure out those specifics for you. Only paying a deposit is also great for those who need a little more time to save but don't want to miss out on the good deals going on.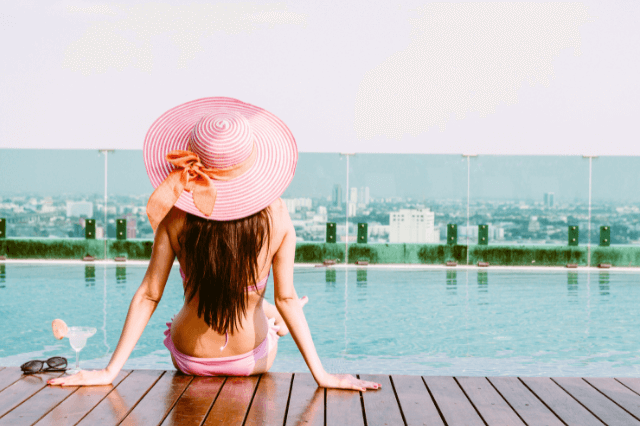 Whether you're considering a magical family getaway to Disney or wanting to escape the winter weather and head somewhere tropical, a holiday vacation could be the start of a great new family tradition! And of course, the holidays have a funny way of creeping up on us, and with that comes the hassle of traveling. That's why we're here to take the stress off your plate and take care of everything for you. With the best rates going on now, you don't want to miss out. Contact us today so we can talk more about getting your holiday travel booked!
More Travel Inspiration
Unique Tours All Around The World The Whole Family Can Enjoy (guidemeaway.com)
The Ultimate Guide To All-Inclusive Teen Club Resorts (guidemeaway.com)
10 Mistakes To Avoid When Booking An All-Inclusive Vacation (guidemeaway.com)