Traveling with a wheelchair is a risky endeavor, which is why the preferential approach most experienced travelers take is to avoid the airplane. In the United States, the Center for Disease Control estimates over 8,357,000 Americans live with mobility challenges. This would be just shy of the entire population of New York City. These travelers want to venture out into the big blue yonder much like the rest of us and accessibility plays a key part in that process.
Today, we are going to look at one of the most inclusive destinations in North America for people with mobility challenges – Walt Disney World Resort in Orlando, Florida. 
When it comes to Walt Disney World, most travelers probably think of Magic Kingdom, but the resort offers much more beyond the scope of Main Street USA.
Hollywood Studios' newest addition lets guests explore the world of Batuu (Star Wars), build a Lightsaber, even fly the Millennium Falcon. Animal Kingdom transports guests to the world of Pandora (Avatar), dazzling guests with its luminescent night-time spectacle. Epcot brings cultures from around the world within a mere skip, hop, or roll away. While certain attractions may require guests to transfer from their wheelchair, the entire experience has been built with accessibility in mind.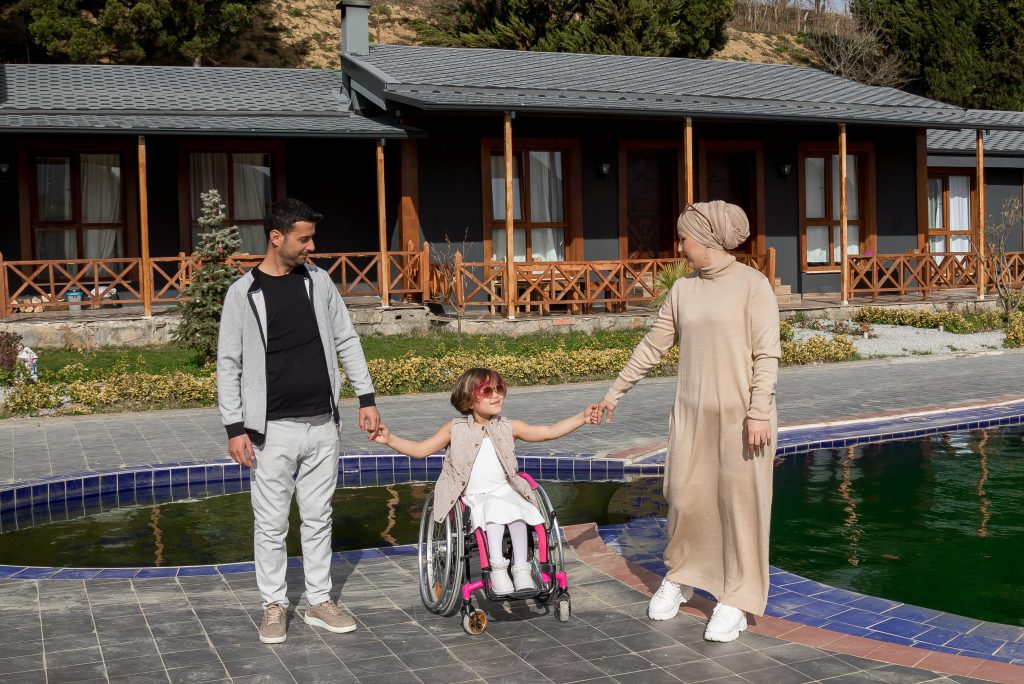 Disney World has three different resort categories, all with accessible room categories for the disabled traveler. Certain rooms provide accessible safety features like visual fire alarms, talk-to-text phone systems, visual door knocking systems, grab bars, wider doorways, wider hallways, and roll-in showers.

Wilderness Lodge Resort offers an entire wilderness of accessible camping, such a fishing, swimming, hiking, outdoor movies, accessible tree houses, and character experiences.

Animal Kingdom places guests in the heart of the Savannah, with patios overlooking the exotic African wildlife.

The Beach/Yacht Club Resort and the BoardWalk Inn provide a handful of activities for the recreational traveler, including tennis, volleyball, jogging, fishing, boating, yoga, and outdoor movie experiences. These are situated near the heart of Epcot.

Guests looking to stay close to the Magic Kingdom have a handful of options, including the Grand Floridian Resort, Contemporary Resort, Polynesian Resort, and the Riviera Resort. Guests will be situated in a prime location for nightly fireworks direct from their resort.

Finally, Old Key West and Saratoga Springs offer shopping, as well as a handful of recreational activities, situated near Disney Springs and the Typhoon Lagoon waterpark.

When it comes to accessibility, Disney World is bound by regulations mandated by the Americans with Disabilities Act (https://www.access-board.gov/ada/).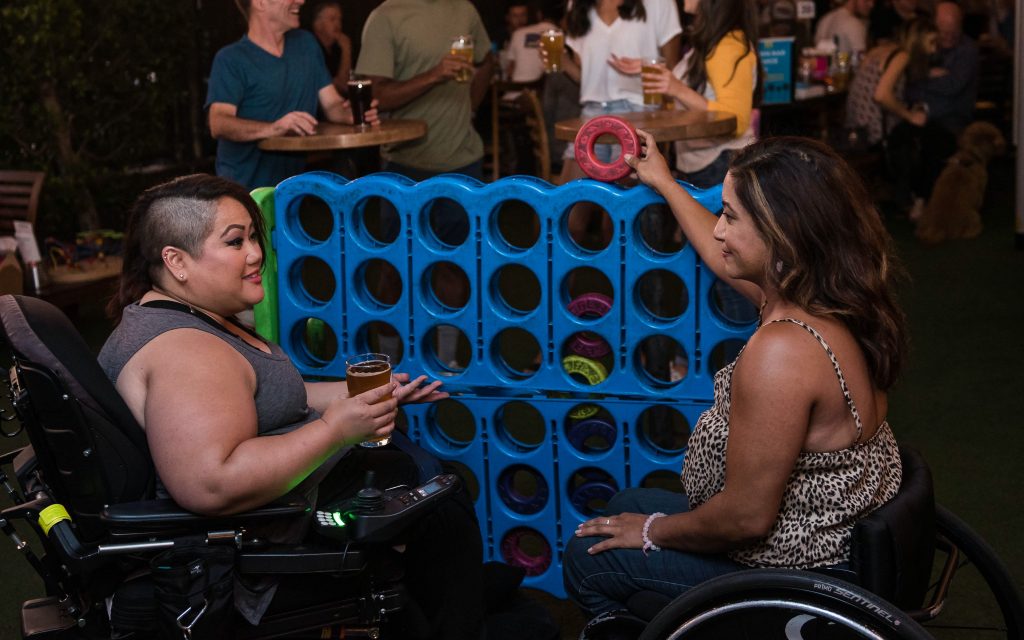 Downloading the My Disney Experience App is an essential process for guests visiting Walt Disney World. Attractions will all have definitions of accessibility. If you are traveling with a scooter, you may be required to transfer to a manual wheelchair at certain attractions. Wheelchair users will be able to bring their own device into certain attractions without needing to transfer.

Certain attractions do not permit the loading of wheelchairs or scooters. The guest will be required to transfer directly onto the ride. These will be defined in the My Disney Experience App.
If you do not have a wheelchair-accessible vehicle, then you will likely rely on transit to get around. In the past, longer routes like Animal Kingdom to Magic Kingdom would require a stopover at the Transportation and Ticketing Center. If your connecting bus already had a lineup of wheelchairs and scooters waiting to board, then the likelihood of reaching your destination within a thirty-minute timeframe evaporated. 
This is no longer the case. Transit vehicles will now transport guests directly from their hotel to the parks.
There are some caveats to traveling by transit. You might notice that your bus stop has a painted accessibility sign on the ground. This is a measurement (30" x 48") that indicates the maximum width and depth allowed for your device.
Additionally, wheelchairs and scooters share the same space on the bus. There are a lot of guests that travel with mobility devices at Walt Disney World. If your hotel has multiple pickup locations, then consider boarding transit at the first point of departure. This will reduce the likelihood of being refused boarding due to an overcrowded bus or maximum capacity of wheelchairs or scooters.
Drivers will strap wheelchairs and scooters onto the bus with the common Q'Straint method. Individuals will then be strapped in using a seatbelt.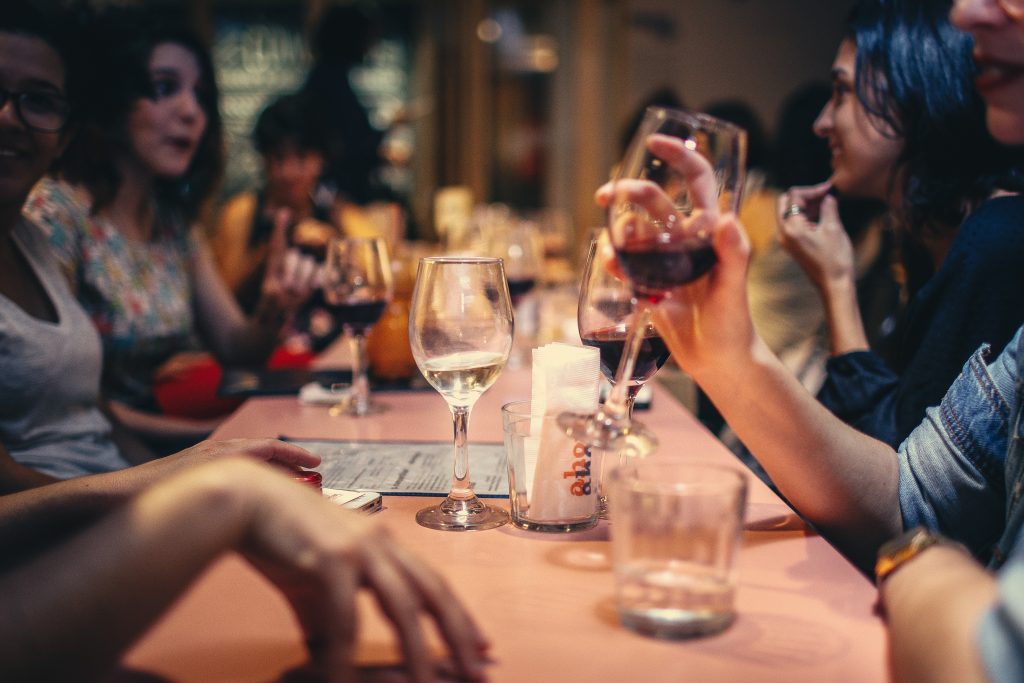 Restaurants at Walt Disney World will all have accommodations in place for people with disabilities. If you cannot make your reservation on time, the restaurant will generally hold your table for thirty minutes.

These experiences include character experiences, buffets, and a la carte, with prices varying by the selected offerings. As of February 2022, Disney has not re-introduced the Dining Plan.
Airlines are notorious for breaking scooters and wheelchairs. If you are inexperienced with the traveling process or possess a demonstrated history of abrupt de-boarding or damage to your mobility device, this may be an indicator of possible complications during the planning process.

Guide Me Away offers complementary solutions from our Certified Accessible Travel Specialist. We have a proven background in assisting travelers with disabilities and delivering exceptional service to protect your interests and investment.
Found this interesting? Check out other blogs that may also interest you