Embark on an enchanting journey of love and luxury as we reveal the top 9 luxury honeymoon destinations that promise an unforgettable romantic escape. From the pristine beaches of Bora Bora and the Maldives to the exotic charm of Bali and Fiji. Moreover, the opulence of Monaco and the Amalfi Coast. Furthermore, these carefully selected honeymoon destinations offer the perfect backdrop for a memorable luxury honeymoon with your loved one.
Bora Bora: A Luxury Honeymoon Haven
Experience the epitome of luxury in Bora Bora. This dreamy paradise is nestled in French Polynesia. Embrace the love of your life in overwater bungalows and turquoise lagoons. Furthermore, providing an intimate escape like no other.
Snorkel in crystal-clear waters and stroll hand-in-hand on white sandy beaches. Then, pamper yourselves with world-class spa treatments. All while enjoying the exclusivity of this luxury honeymoon destination.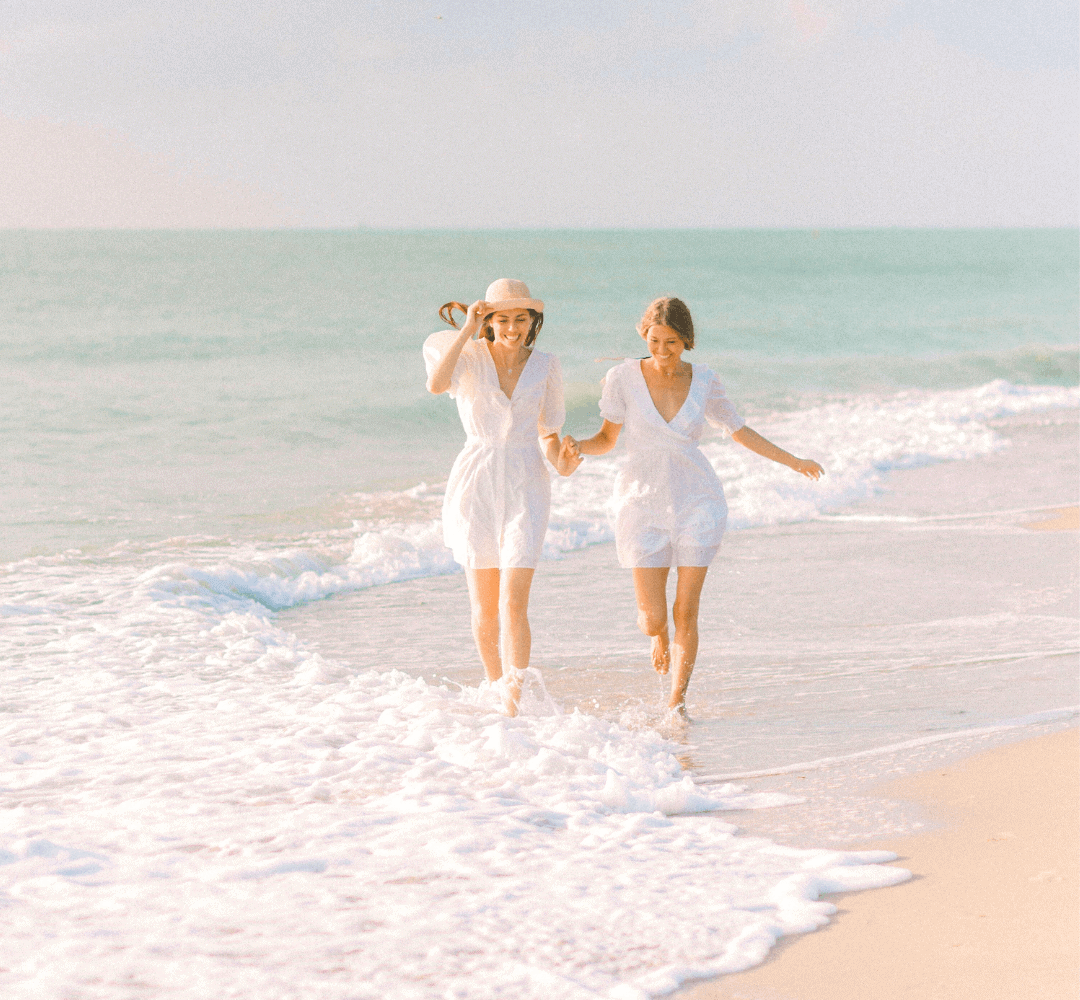 Fiji: Where Luxury Meets Untouched Beauty
Fiji is an exquisite luxury honeymoon destination. It offers a captivating blend of untouched beauty, luxury experiences, and warm Fijian hospitality. Therefore, making it an idyllic escape for couples seeking an unforgettable romantic retreat.
Private Island Resorts
Fiji boasts an array of private island resorts that cater to honeymooners seeking exclusivity and seclusion. Furthermore, imagine being surrounded by turquoise waters, white sandy beaches, and lush greenery. Likewise, with your very own slice of paradise to call home during your stay.
Many of Fiji's luxury resorts offer overwater bungalows, providing a unique and intimate setting for newlyweds. Moreover, wake up to the gentle lapping of waves beneath your feet and bask in the surreal beauty of the surrounding coral reefs and marine life.
Romantic Dining
Fiji takes romantic dining to new heights, offering couples a plethora of dining experiences to savor together. Embrace private beachside dinners illuminated by flickering torches while dining under the stars. Also, with the sound of waves as your backdrop. The culinary journey in Fiji is nothing short of magical.
The Maldives: Revel in Romantic Seclusion
Indulge in unparalleled luxury and privacy in the Maldives, an isle of coral islands. Wake up to gentle waves lapping against your private villa. Then, relish underwater dining experiences, and witness mesmerizing sunsets in this paradise made for luxury honeymoons. 
The Maldives is home to a plethora of exclusive and high-end resorts. Likewise, offering a unique blend of luxury and sophistication. These lavish properties provide top-notch services, gorgeous amenities, and personalized attention. All in all, ensuring that every aspect of your honeymoon is catered to perfection.
A luxury honeymoon in the Maldives is incomplete without a romantic sunset cruise. Moreover, sail across the serene waters, clinking glasses as you watch the sun slowly dip below the horizon. Additionally, enjoy a golden glow casting over the endless expanse of the Indian Ocean.
Bali: A Luxurious Honeymoon Retreat
Bali is a luxury honeymoon destination like no other. It captivates couples with its enchanting allure and opulent offerings. Moreover, it is a perfect blend of romantic experiences against a backdrop of breathtaking landscapes.
Indulgent Spa Retreats
Bali boasts world-class spa retreats. You and your loved one can indulge in lavish couples' massages and wellness treatments inspired by ancient Balinese traditions. Moreover, these pampering experiences will leave you both feeling relaxed and rejuvenated. Certainly creating unforgettable memories.
Exotic Cultural Experiences
The rich culture of Bali adds an extra layer of luxury to your honeymoon. Additionally, participate in traditional Balinese ceremonies, watch mesmerizing dance performances, and explore ancient temples together. Evidently, while immersing yourselves in the island's captivating heritage.
Amalfi Coast, Italy: A Luxury Honeymoon Dream
Discover the allure of the Amalfi Coast, featuring cliffside villages and captivating vistas. Savor delectable Italian cuisine, sip wine while overlooking the Mediterranean Sea. Certainly, relish each other's company in this picturesque luxury honeymoon destination.
Wander hand-in-hand through lemon groves and vineyards, a hallmark of the Amalfi Coast's idyllic countryside. Also, discover the secrets behind limoncello production and sample local wines. All while basking in the romantic ambiance of these picturesque settings.
Monaco: An Opulent Honeymoon Escape
Indulge in luxury and glamour in Monaco, a destination unlike any other. Here, you can explore extravagant casinos, yacht-filled harbors, and world-class shopping. Then, experience Michelin-starred dining, take romantic strolls through the Prince's Palace gardens, and feel the thrill of the Grand Prix circuit. All of this can be found in this exclusive luxury honeymoon location.
Turks and Caicos: A Luxurious Retreat
Turks and Caicos is an exquisite Caribbean gem. It is a luxury honeymoon destination that lures couples with its pristine beauty, upscale offerings, and a perfect blend of relaxation and adventure. Furthermore, making it an idyllic paradise for an unforgettable romantic getaway.
The islands of Turks and Caicos boast powdery white sandy beaches that stretch for miles. Likewise inviting couples to bask in the warm Caribbean sun and swim in the crystal-clear turquoise waters. Also, the unspoiled beauty of the beaches creates a serene and romantic ambiance for couples to enjoy.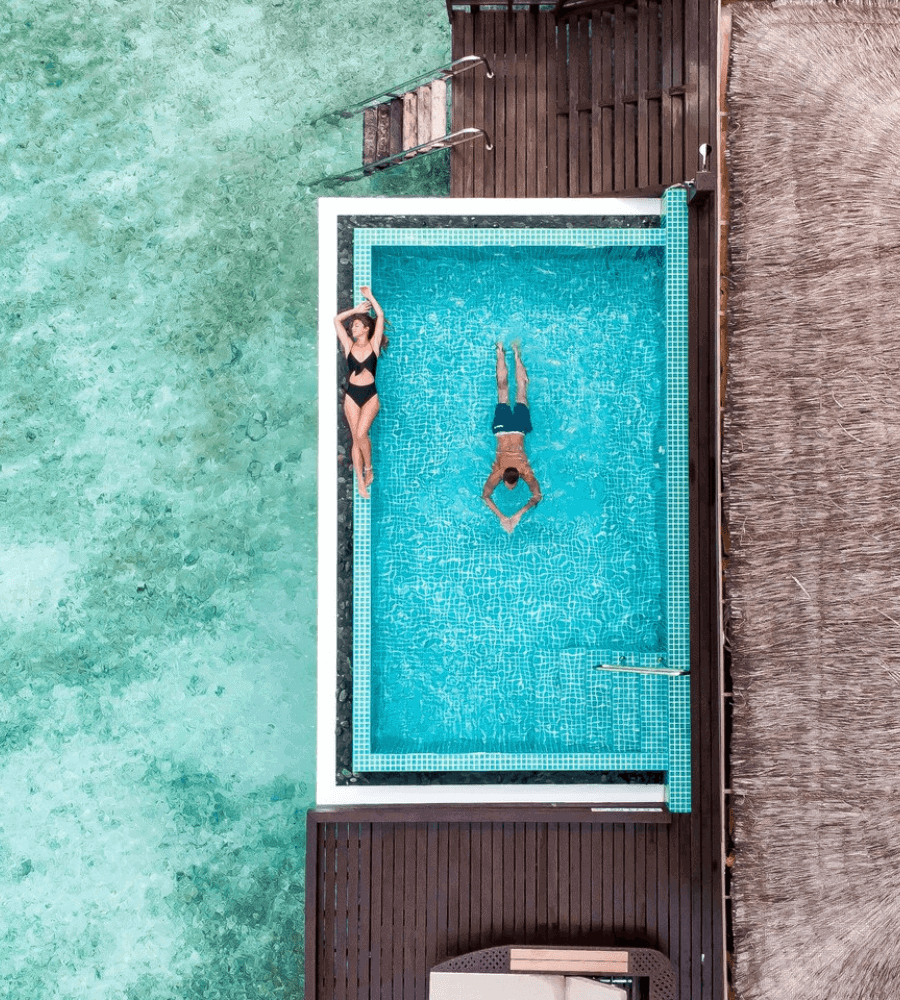 Barbados: A Luxe Honeymoon Hideaway
Unwind in the haven of serenity and sophistication that is Barbados. Embrace turquoise waters and the vibrant local culture. Also, this luxury honeymoon destination offers private villas and resorts where you can experience renowned Bajan hospitality. Moreover, explore historic sites or soak in the sun on sandy shores. Then, enjoy a romantic catamaran cruise to complete your indulgent escape.
Curacao: A Hidden Caribbean Gem
Curacao, a Dutch Caribbean island, offers a unique blend of European charm and Caribbean allure. Explore the vibrant city of Willemstad or dive into top-notch diving spots. Furthermore, relax on secluded beaches with your loved one in this exclusive luxury honeymoon spot.
Stunning Beachfront Resorts
Curacao boasts an array of stunning beachfront resorts that offer couples luxurious accommodations. Enjoy direct access to the turquoise waters of the Caribbean Sea. These upscale properties provide personalized service, world-class amenities, and breathtaking views. You are guaranteed to have a romantic and indulgent stay.
Furthermore, Curacao offers intimate and secluded coves where couples can escape to their own private piece of paradise. Revel in the seclusion of golden sandy beaches and crystal-clear waters, creating an intimate setting for romance and relaxation.
Relax in Nature
Hike through stunning national parks, go horseback riding along the coastline, or take a sunset cruise to experience the island's natural beauty in all its glory.
As the day transitions into the night, enjoy romantic strolls under the starlit sky. Additionally, dance the night away to the island's infectious rhythms.
Your Luxury Honeymoon Awaits
These destinations are tailor-made for a celebration of your love. Pack your bags and prepare for an indulgent and unforgettable romantic journey at one of these luxury honeymoon havens. 
Have your eyes set on one of these dreamy destinations? Reach out to the travel experts at Guide Me Away  for a curated list of the best resorts in the area. Then, we will handle all of the details of booking so you have one less thing to worry about.
Let's make your luxury honeymoon a truly exceptional experience!