1. Rosewood Hotel, Hong Kong, China
First, we are going to Hong Kong, China. This is home to one of the Rosewood Hotels. It's a five-star luxury pet friendly hotel that is located over Victoria Harbor. Both dogs and cats are welcome here and will luxuriously, just like you!
This hotel has 413 rooms and 43 floors. If you're hungry, you have eight dining venues you can choose from. This luxury hotel also has unique event rooms and offers healthy options and fitness programs if you seek a healthy lifestyle.
Puppers receive:
Bed Welcome treats Dog food Water bowl
Kitties receive:
Bed Litter box Toys Treats Food Water bowl
2. Langham Hotel, Sydney, Australia
Second, you'll want to stay at The Langham Hotel in Sydney, Australia. This luxury hotel offers 96 rooms and is located in the Rocks District, and provides plenty of seclusion and tranquility. There are two dining options available and a spa and fitness center available.
You should sign up your precious pets for the Pampered Pets Program. Unfortunately, this is only offered to pets that are 20kg (44 lbs). Pet sitting is available if you must leave your room and your animal behind since pets are not to be left unattended at any time during your stay. There is also dog walking available for those dogs who need to lose some pent-up energy.
3. Reid's Palace, Madeira, Portugal
Our third luxury pet friendly hotel is located in Madeira, Portugal, called Reid's Palace, a Belmond Hotel. This luxury hotel has seen some famous faces in the past, like Winston Churchill and George Bernard Shaw.
Pets receive a bed, water bowl, and THREE meals a day made by the executive chef. If you bring a dog, you will want to sign them up for the Puppy Palace. This is a luxury spa where they will receive a luxury wash and fluff-dry service and a full-body groom.
The luxury hotel consists of 158 rooms and suites, and four restaurants. It also includes heated outdoor pools, a children's club, a spa, a sauna, and a tennis court for the tennis enthusiast.
4. Le Bristol, Paris, France
Next, you can try Le Bristol, located in Paris, France. This luxury pet friendly hotel is labeled as a top "palace hotel" in Paris. Not only you, but your pets will be able to receive the five-star treatment, too. Pets receive:
Two bowls Evian Mineral Water Bone-shaped treats Small rug embroidered with their name Handcrafted bed
You might see a Burmese cat wandering around the hotel, and her name is Fa-Raon. She is a permanent resident at the hotel. If you are looking for something to do in the area, you will be located near Champs-Elysees, the Louvre, and Grand Palais. 
5. Fairmont Hotel, Vancouver, Canada
Canada is the home of the Fairmont Hotel. It's located in Historic downtown Vancouver. It has been recently renovated and houses a pool and fitness center. During your stay, you might encounter the hotel's pet ambassadors; two dogs named Ella and Eleanor, or Elly for short.
This castle in the sky welcomes dogs, and they'll receive a welcome mat, welcome treat, pet dish, bottle of water, cozy bed, and an information sheet on pet activities in the area.
There's also a Designer Doggie Package. The package includes a luxe leather collar with a matching leash, an hour-long photoshoot, and round-trip transportation to the dog park.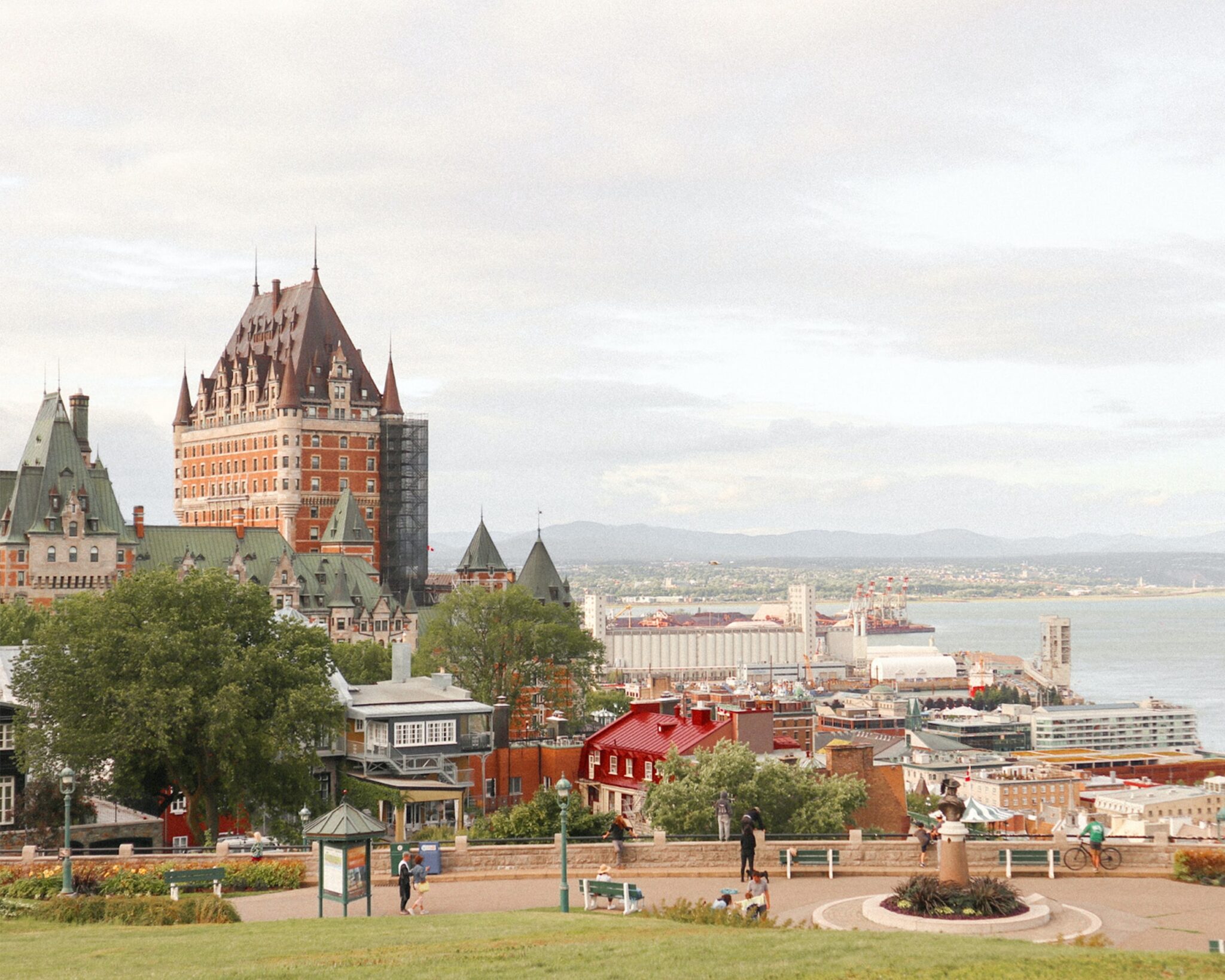 6. Rosewood Hotel, London England
Coming in at number six is the Rosewood Hotel in London, England. This luxury hotel is dog-friendly and offers plenty of fun things for both you and your dog. Upon check-in, your dog will receive Pearl's Guide to London. Pearl is a friendly dog that is a resident at the hotel who knows London's ins and outs for her canine guests to enjoy. 
The guide features cafes, restaurants, and bars for you to enjoy and bring your dog. The guide also includes Pearl's favorite parks to visit. Your dog will receive a dog bed, leash, and coat. There is a spa located in the hotel for you and your dog to enjoy. For those that are conscious about what they eat, the hotel offers natural and organic dishes. 
7. Las Ventanas al Paraiso, Los Cabos, Mexico
You will most definitely want to book a stay at Las Ventanas al Paraiso in Los Cabos, Mexico. This luxury hotel is part of Rosewood Hotels. Here, both you and your dog will receive a personal butler.
The dog's butler will walk them and create an exclusive canine dining menu called Canine Delight Menu for dogs. Unfortunately, Las Ventanas will only accommodate dogs 40 pounds (18 kg) and under. The dogs will also receive massages and receive a cabana to enjoy the outdoors while staying cool.
For humans, the butler will do the unpacking and spritz the room before you enter. There are 84 suites and villas located off Los Cabos' coastline, where you will see beautiful ocean views. There are six unique places for dining, fitness centers, and spas available.
8. The Liberty Hotel, Boston, Massachusetts, USA
Are you making a trip to the USA? Plan to stay at the Liberty Hotel in Boston, Massachusetts. This hotel is only for dogs. You and your dog will receive views of the city skyline and the Charles River when you stay here.
Liberty Hotel has 298 rooms, and each room has a minibar and LCD television. If you don't want to stay cooped up in your room, plan a day of shopping and eating. There are plenty of shopping and dining options nearby.
Your canine partner will receive treats, a bed, and bowls upon check-in. If you do plan on bringing your dog, do it during the Spring through Fall season. Why? They offer "Yappy Hour." During this time, you and your dog can enjoy yourselves at an outside bar. You can enjoy the delicious drinks, and your dog can enjoy others' attention and socialize with other dogs.
What are you doing still reading this? Don't miss out on your 2021 vacation! Book with us today!