This fall, embark on an extraordinary 12-day luxury tour through Japan. This is a first-class, small-group tour that will take you from Kyoto to Tokyo. Prepare to be captivated by the rich cultural tapestry, natural wonders, and modern marvels that await you on this remarkable journey through the Land of the Rising Sun. From ancient temples to cutting-edge cities, Japan's treasures will unfold before your eyes, promising an experience like no other. Let's take a look at what awaits on your journey.
Duration: 12 Days | Prices From: US $5,845
2023 Departure Dates: October 14th, 2023 and November 14th, 2023
Price Includes:
Meet and Greet on arrival 
Airport bus arrival and departure transfers (unguided)
11 nights of accommodations
11 breakfasts, 8 lunches, 4 dinners
Public train and bus transportation throughout the tour
Services of a full-time tour director/guide for the duration of the trip
All entrance fees for sightseeing visited
Luggage transfers on Days 4 and 9 (1 piece per person)
Kyoto & Arashiyama Highlights
Immerse yourself in the serene beauty of Northern and Western Kyoto. You will visit Kinkaku-ji, a Zen temple also known as the Golden Pavilion. An expert guide will lead you through the beautiful gardens and grounds. Marvel at the top two floors of the building completely covered in gold leaf.
Then, travel to Arashiyama, the western side of Kyoto, and visit Tenryu-ji Zen temple. Here, you will find one of the finest gardens in Kyoto as well as the famous verdant bamboo groves.
Kyoto & Fushimi Highlights
Fushimi Inari Shrine
Visit the famous Fushimi Inari Shrine, known for its thousands of Torii gates lining the mountain trail. The shrine complex spans over the entire Mt. Inari. During the tour, you will explore the main shrine hall and the famed vermillion gate tunnel. As you walk through the unique vermillion gate pathway, prepare for a visually stunning experience that will leave you in awe.
Eikan-do (Zenrinji) and Kiyomizudera Temple
Explore the enchanting Eikan-do (Zenrinji) temple, renowned for its beautiful autumn foliage. Then, journey to the iconic Kiyomizudera temple, famous for its stunning panoramic views and traditional Japanese architecture. Kiyomizudera stands as one of Japan's most celebrated temples, making it an unmissable destination on your luxury tour.
Gion
Embark on a delightful journey as you stroll through the captivating Gion, famously known as the geisha district. But the magic doesn't end there. During mid-late November, Kyoto transforms into a breathtaking spectacle with a nighttime autumn illumination event. This enchanting display illuminates the autumn trees and buildings, providing mesmerizing views that will leave you in awe.
Next on your luxury tour, discover the wonders of the historical city of Nara. Explore the magnificent Todai-ji Temple, home to Japan's largest bronze Buddha statue.
Nestled within the picturesque Nara Park, fondly referred to as the deer park by locals, you'll encounter a large population of over 1,000 tame deer, adding a touch of enchantment to the serene surroundings.
In addition to that, you'll visit Kasuga Taisha Shrine, renowned for its thousands of lanterns.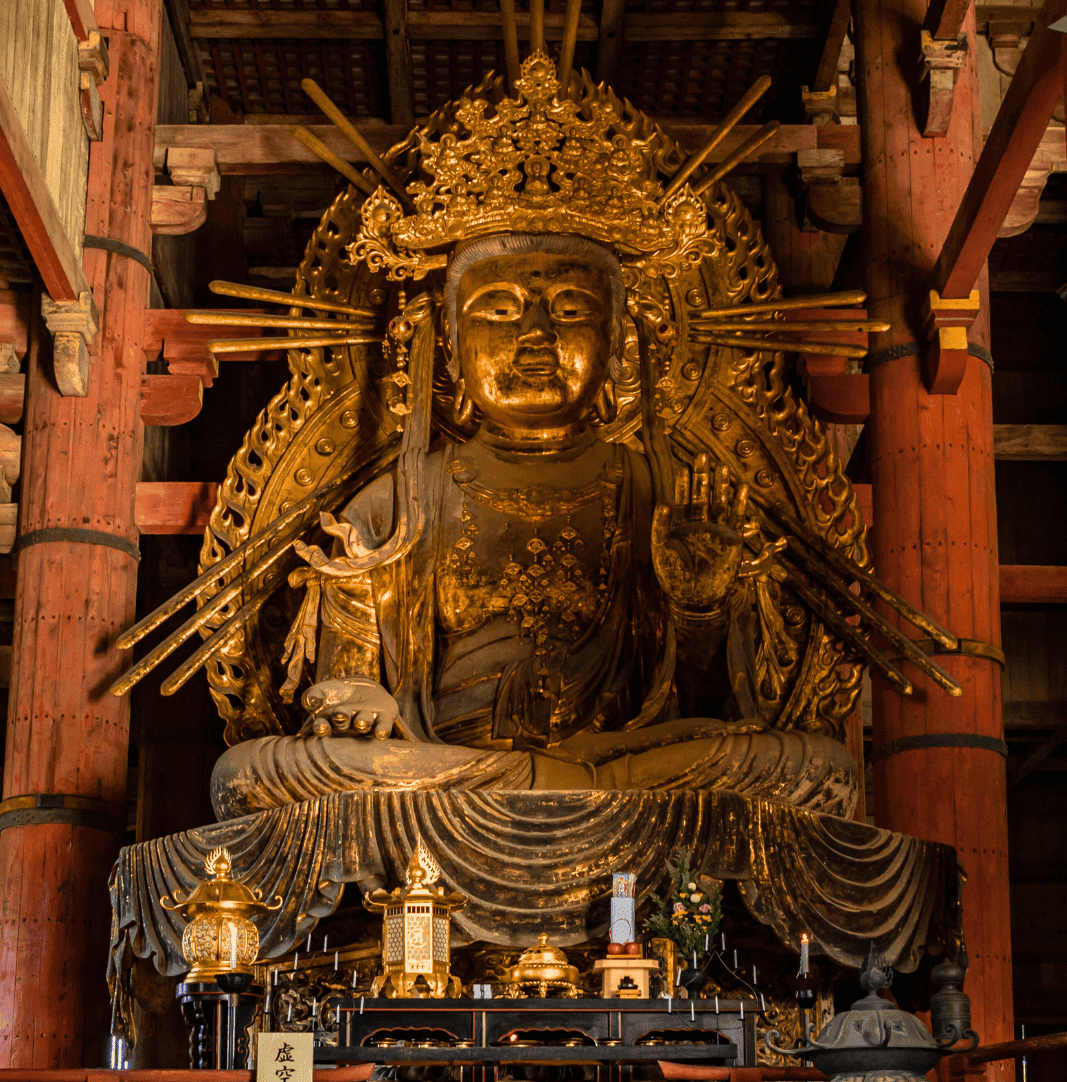 Nagoya to the Nakasendo Trail to Matsumoto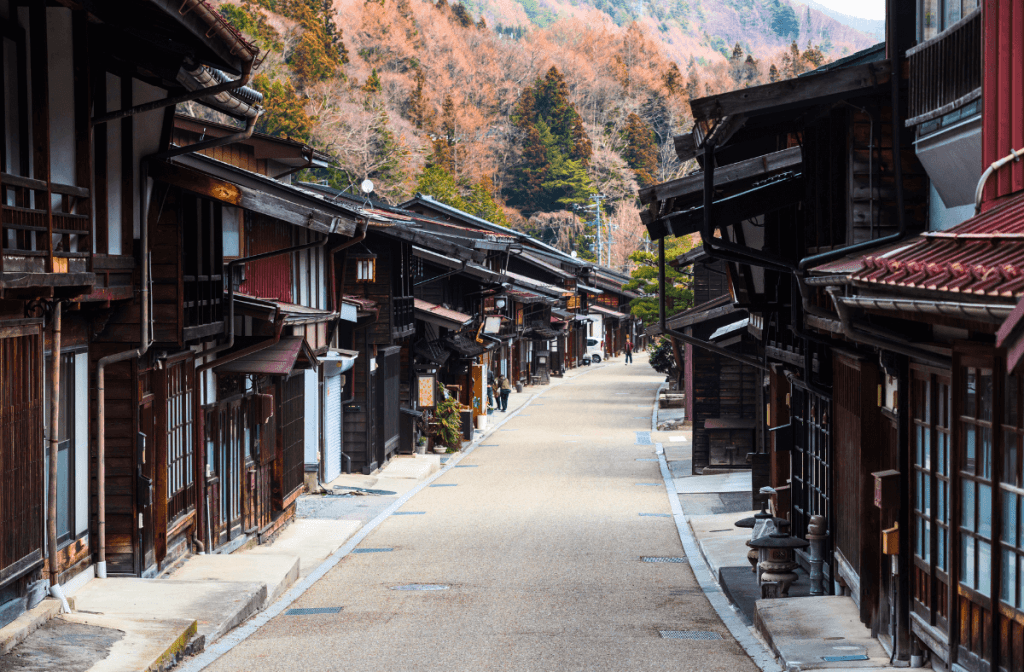 Venture through the Nakasendo while on your luxury tour. This historic path through the mountains was used as one of the two main transportation routes between Tokyo and Kyoto. 
Owing to the strict restrictions, travelers were left with no choice but to traverse these scenic trails on foot. Consequently, "post towns" began to emerge every few kilometers, providing travelers with much-needed places to rest and recuperate.
Today, the allure of the past remains intact as a few of these post towns, such as Magome and Tsumago along the picturesque Kiso Valley, have been meticulously preserved. These quaint towns have been beautifully maintained, with their stone paths and traditional wooden buildings, evoking the ambiance of a bygone era.
Matsumoto through the Alps to Takayama
Then, visit Matsumoto Castle, one of Japan's most beautiful original castles.
Once you've experienced its historical grandeur, continue your adventure with a leisurely walk through the captivating district of San-machi Suji. This area served as the traditional home of Takayama's merchants and sake brewers and has been impeccably preserved. It almost exactly mirrors its state from 200 or 300 years ago.
Indulge in the delectable delight of a Hida beef cuisine dinner, as this regional type of wagyu beef promises to tantalize your taste buds with its exquisite flavor and melt-in-your-mouth tenderness. A great addition to this luxury tour.
Takayama to Shirakawago to Kanazawa
Start your day with a delightful morning visit to Miyagawa Market, nestled along the picturesque Miyagawa River in Takayama's old town. As you stroll through the vibrant market, you can browse a plethora of locally crafted treasures.
Nagamachi Samurai District
Next stop on your luxury tour, immerse yourself in Kanazawa's rich history and cultural treasures. Begin your journey by strolling through the atmospheric Nagamachi Samurai District. Here, you'll have the opportunity to visit the beautifully restored Nomura Samurai house.
Kenrokuen Garden
Continue your exploration with a leisurely stroll through the world-renowned Kenrokuen Garden, a masterpiece of Japanese landscape design, and acclaimed as one of the three most beautiful gardens in Japan.
Higashi Chaya Geisha District
Next, step into the well-preserved historic Higashi Chaya Geisha district, where the charm of wooden chayas (tea houses) take you back to a bygone era when Geishas entertained nobility and affluent merchants.
Also, you'll have the unique opportunity to create your very own gold leaf masterpiece. Discover the traditional art of gold leaf production, which has been a celebrated craft in Kanazawa since the end of the 16th century.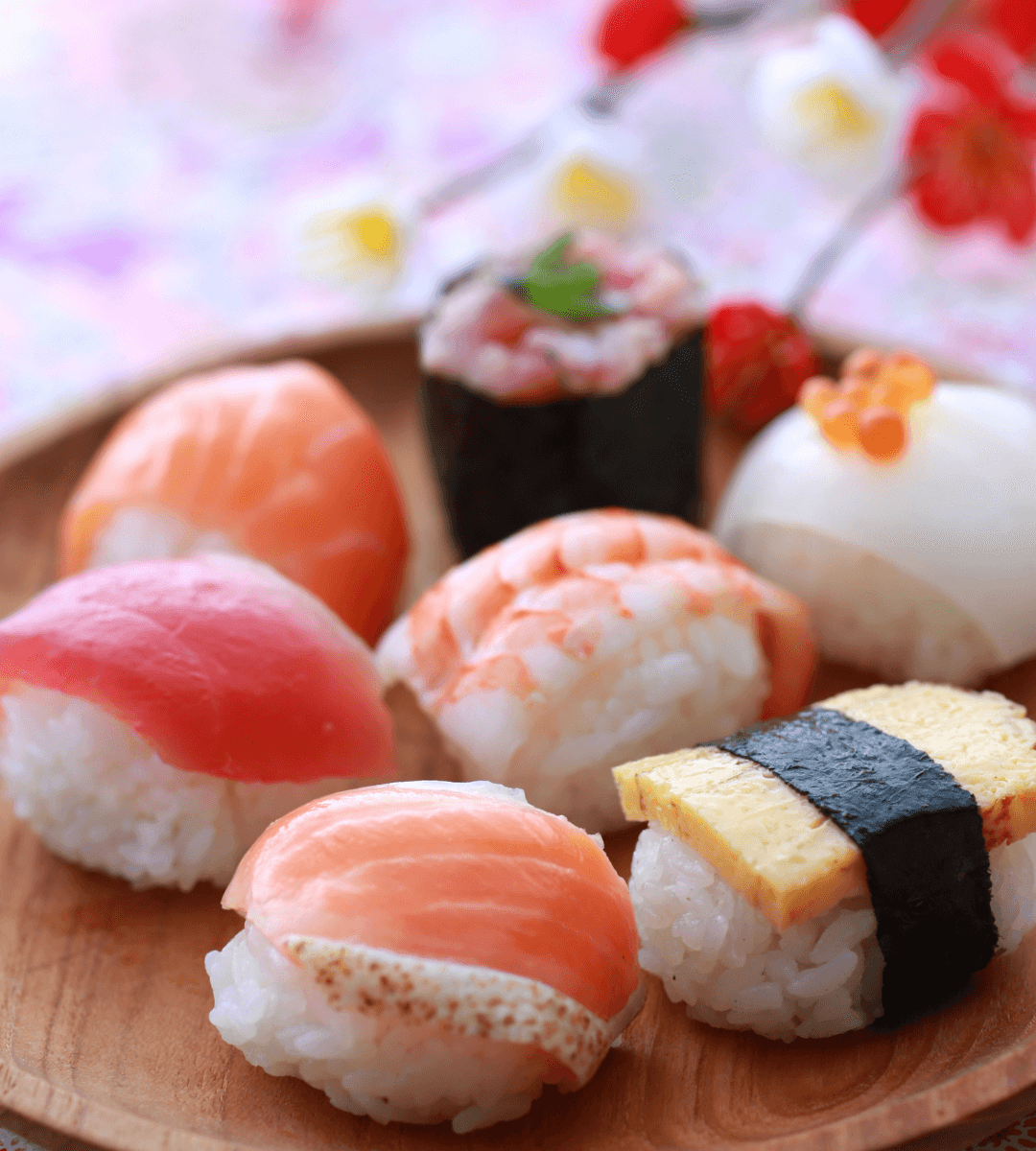 Make your way to Omicho Market for an exciting hands-on temari sushi-making lesson. You'll learn the art of shaping sushi into delightful small balls. This unique culinary experience takes place in a traditional Kanazawa-style machiya house, adding an authentic touch to your adventure.
After creating your own temari sushi, savor your delectable creations for lunch. To complete the luxury tour experience, indulge in a mini-tea matcha green tea ceremony, leaving you with cherished memories of this special gastronomic journey.
Lastly, embark on a captivating full-day in Tokyo, Japan. Experience the city like a local as you navigate its bustling streets via public transportation.
Meiji Jingu Shinto Shrine
The journey pauses at the tranquil Meiji Jingu Shinto shrine. This is a respected place dedicated to the deified spirit of Emperor Meiji. Here, traditional Japanese weddings are a common sight.
Omotesando and Shibuya
From there, meander through the trendy high-fashion district of Omotesando and Shibuya.
Following a delightful lunch, the next destination is Tokyo's old town area. Embrace a treasure trove of history and culture.
Sensoji and Nakamise
Continuing on, you'll stop at Sensoji, Tokyo's oldest temple. It is steeped in spiritual significance and architectural beauty. As you continue, you'll amble down Nakamise. It's a delightful shopping street with traditional local snacks and timeless souvenirs.
Book a Luxury Custom Tour with Guide Me Away
Travel With Guide Me Away!