When people think of Morocco, they often picture the desert and camels. But the truth is that this North African country has so much more to offer than just arid landscapes. Morocco is a place where you can explore ancient cities and go on epic adventures, all while discovering new foods and cultures along the way.
Here are some tips for setting up your very own Moroccan adventure:
You'll want to use a travel company that specializes in Morocco. Guide Me Away is the perfect option for this, we have just booked 5 custom tours there in the past month – so we are all over the possibilities that await your vacation – and not to mention one of our favourite holiday destinations to visit.
Guide Me Away will be able to give you advice on everything from where to stay, what sites are worth seeing, and how best to navigate Moroccan culture and customs as well as booking you the best packages and guides for all your experiences.
Hit the souks.
The souks are an integral part of Moroccan culture, and they're a great way to get a sense of local life. However, they can be overwhelming if you don't know what you're looking for or where everything is located.
We recommend hiring a guide or at least picking up a map before heading into the souks. Make sure your guide knows what you want—you can take him or her along with you as an interpreter as well!
The Blue City (Chaouen) – Our personal favourite
Chaouen is the blue city in Morocco. The city is famous for its blue-hued buildings, which are actually made with a local paint that dates back to the 13th century. This color was brought to Morocco by Jewish refugees fleeing persecution in Spain and Portugal, who settled in Chaouen after being expelled from Andalusia.
If you're looking for a place that combines old-world charm with modern convenience, Chaouen is a great choice. It has everything from cafes to museums and plenty of places to shop.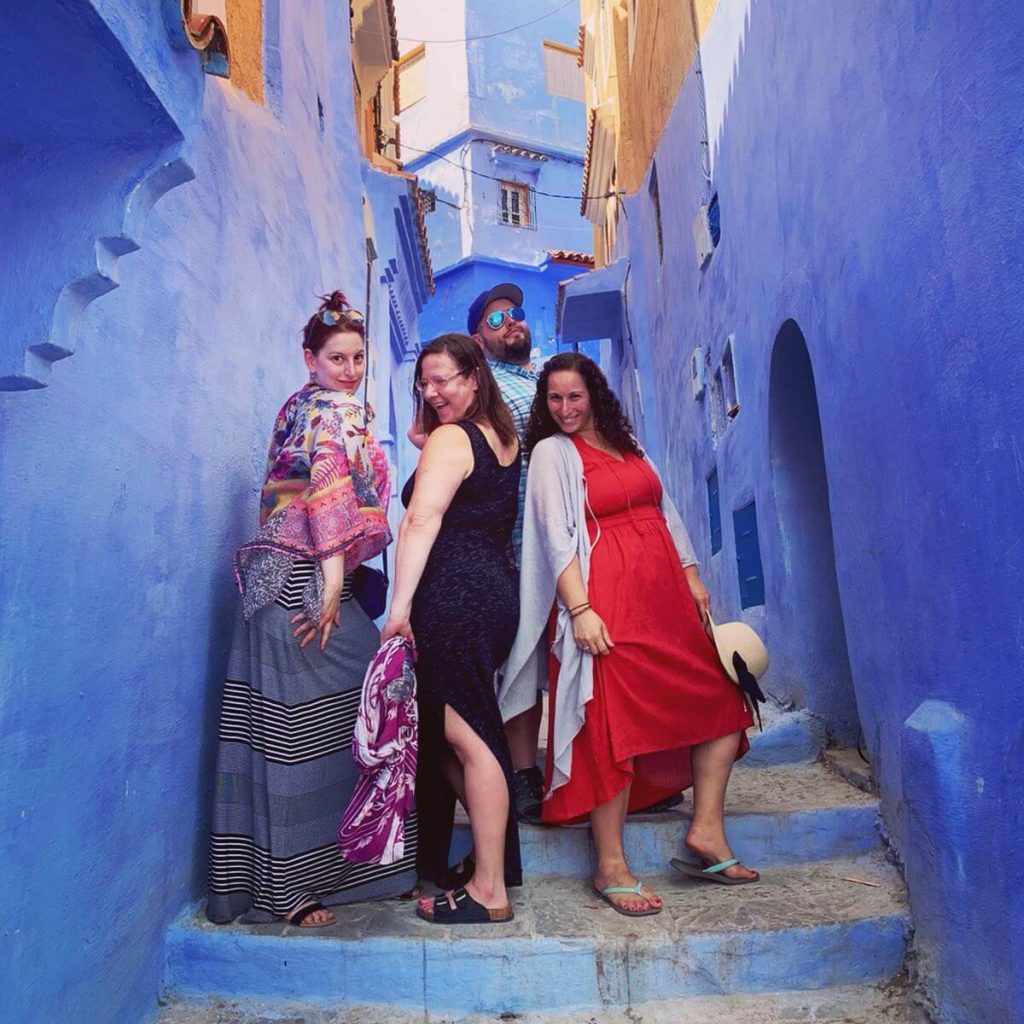 Visit the city of Essaouira.
Essaouira is a coastal town on the Atlantic Ocean and perfect to add to your customised trip to Morocco, with it's relaxed vibe that's perfect for those who want to get away from it all. Surfers visit Essaouira to enjoy the waves, but there are also plenty of non-surfers who come here because of its beautiful beaches and laid-back atmosphere. It's also one of Morocco's most popular food destinations–the seafood here is delicious!
Essaouira is a great place to relax by yourself or with friends; you'll find plenty of cafes where you can sample some local dishes while enjoying the scenery.
Climb Mount Toubkal.
If you're planning a hiking holiday in Morocco, Mount Toubkal is one of the best places to start. The mountain is located near Marrakech and can be reached by road or train from the city.
The peak of Mount Toubkal reaches 4,167 meters above sea level and is home to some pretty incredible views over the Atlas Mountains and surrounding countryside. Climb Mount Toubkal at sunrise (or sunset) for an experience unlike any other!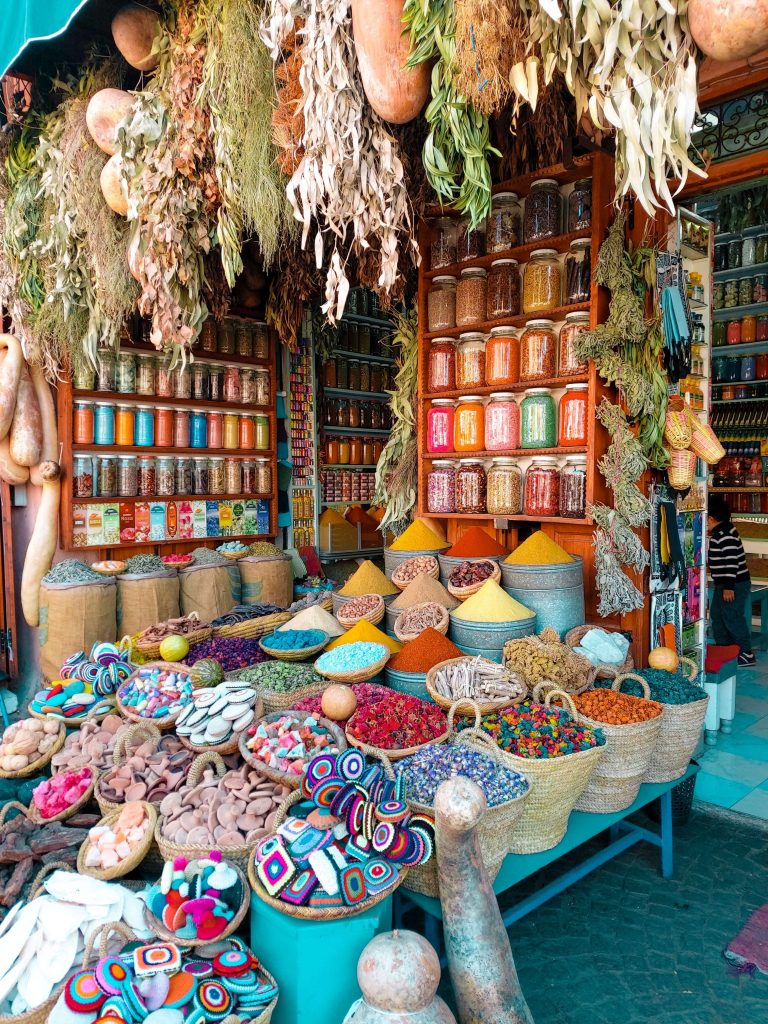 The climb itself is strenuous but well worth it, so it's a good idea to hire a guide who knows their way through the different routes on offer and can help you with transport once you reach your destination at the top of this spectacular mountain. You will need warm clothes, water and food if possible – all of which can be bought in Marrakech beforehand if necessary!
Take a cookery class.
Learning how to cook Moroccan food is a great way to get a taste of the local culture.
You can learn how to prepare spiced dishes or even make your own spice blends using local ingredients.
Most cookery classes will use traditional cooking utensils, such as tagines and clay pots, which are also available for purchase in Morocco.
Enjoy an early morning sunrise camel ride along the golden sand dunes in Merzouga
If you're looking to experience the Sahara Desert like a real nomad, there is no better way than riding a camel across the dunes. The golden sand and dramatic rock formations will make you feel like you've stepped right out of a scene from Lawrence of Arabia.
The trip starts early in the morning so that your group can catch the first rays of sunlight on top of one of these hills before they disappear into darkness. Your guide will lead you through an area with very little moisture or vegetation, but plenty of beautiful views!
Best Time of Year to Visit Morocco?
To enjoy the best of Morocco, visit in the fall or early spring. You'll avoid the heat and cold of summer and experience mild weather at its best.
Whatever time you choose to visit, Morocco will amaze you.
How Long Should I Explore Morocco?
10 days is the perfect amount of time to explore Morocco. You'll have enough time to see some of the most famous sites like the medina of Fes, but also get out into the countryside and experience some of the more remote parts of this beautiful country.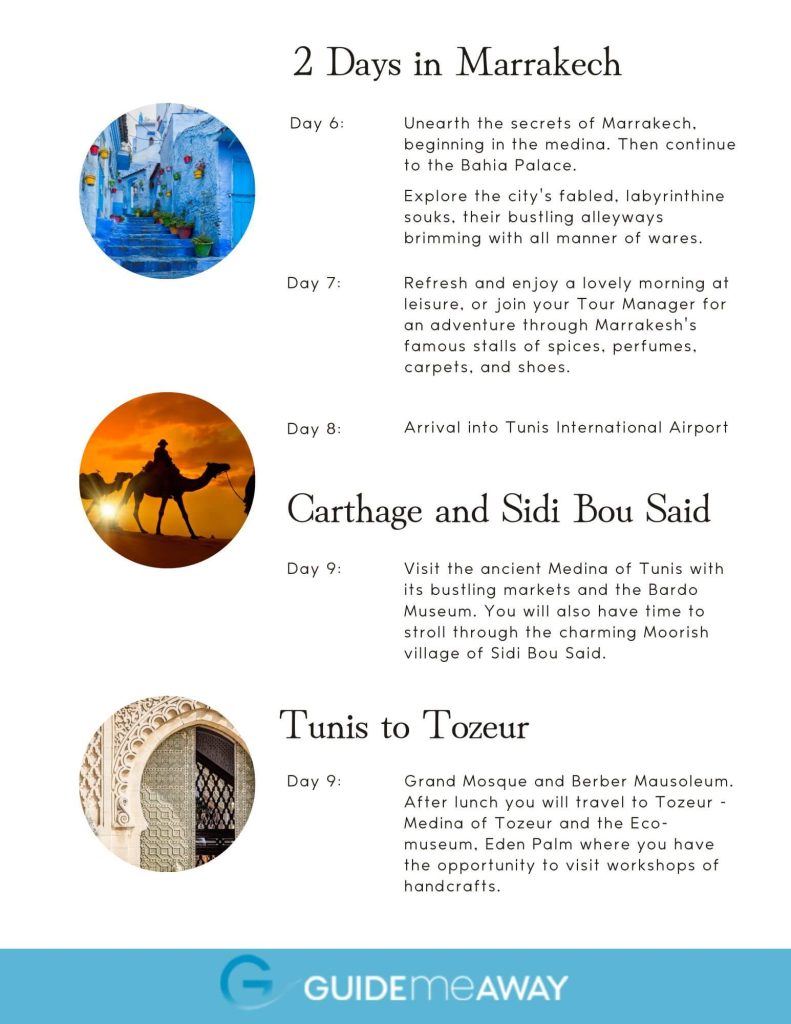 The best holiday to morocco is one designed around your passions and tastes.
Morocco is a country with something for everyone. It's a place where you can choose to spend your holiday in the best way possible, and this means designing your own custom tailored holiday to Morocco from scratch.
You will be able to choose from a range of activities based on your interests, including diving and snorkelling, camel trekking or quad biking. You can also choose from a range of accommodation options depending on what you're looking for – luxury hotels or all-inclusive are both available.
We hope you've enjoyed this little tour through some of the most incredible sights, sounds and experiences Morocco has to offer. We know that there are countless other things we haven't mentioned here, but it should give you an idea of just how diverse a place it is—and how much there is to explore! 
For more information on how we can plan a holiday tailored to your needs, get in touch with Guide Me Away. It's our passion to get you to the most beautiful parts of Morocco, customised to your needs. We want you to experience everything this beautiful country has to offer, and our expert travel planners will design a trip just for you!