5 Magical Islands you need to add to your bucket list
The world is a huge place, and sometimes it can be difficult to find the best places on Earth to visit. You know what's not hard? Finding magical islands! There are thousands of them out there in every corner of the world—and though some may be more famous than others, they all have something special about them. 
So if you're looking for your next adventure or an escape from reality, these magical islands will give you just that!
The Maldives
The Maldives are a group of magical islands in the Indian Ocean known for its sparkling white beaches, turquoise lagoons and clear warm waters. These islands are made up of coral reefs and sandbanks, with some being just 2 feet above sea level.
Wanting to try some 'local' food, this Maldives specialty is worth sampling: Mas huni – which is a shredded smoked fish with grated coconuts and onions. This is considered the most popular breakfast food in the country.
If you love spending time scuba diving along shorelines or on reefs then this is one place you will never forget! The waters surrounding these islands are teeming with marine life like whalesharks which can be seen often during your dive.
Seychelles Islands
These magical islands are famous for their beautiful beaches surrounded by coral reefs. The beaches have powdery white sands, making it one of the most perfect places on earth to relax and enjoy the sun.
Curieuse Island is the second largest island in Seychelles and is a bio-reserve, home of the giant tortoises that frequent this island. There are more than 500 giant tortoises roaming around the island.
Enjoy a peaceful walk on trails through mangrove forests and past granite cliffs. The locals have created a lack drink on this island using palm trees known locally as "calu", which is an alcoholic beverage made from coconut sap that you can taste while visiting this place!
Hawaii
With a population of more than 1.4 million people, Hawaii is the most remote magical island in the world. The Big Island of Hawaii encompasses 4,028 square miles and is home to six major volcanoes, including Mauna Loa (13,677 feet) and Kilauea (4,199 feet). The island has beautiful beaches and world-class waves as well as lush rainforests with waterfalls and other natural wonders that visitors can enjoy on hikes through them.
Hawaii has an array of activities for its visitors to enjoy from surfing lessons at Waikiki Beach or snorkeling among Hawaiian green sea turtles at Hanauma Bay to relaxing on a beach blanket under palm trees while sipping mai tais or enjoying luaus on one of their many islands.
A must-do activity for anyone visiting Oahu is going shark diving where you will get up close and personal with various types of sharks such as leopard sharks—one type found in this area—and nurse sharks!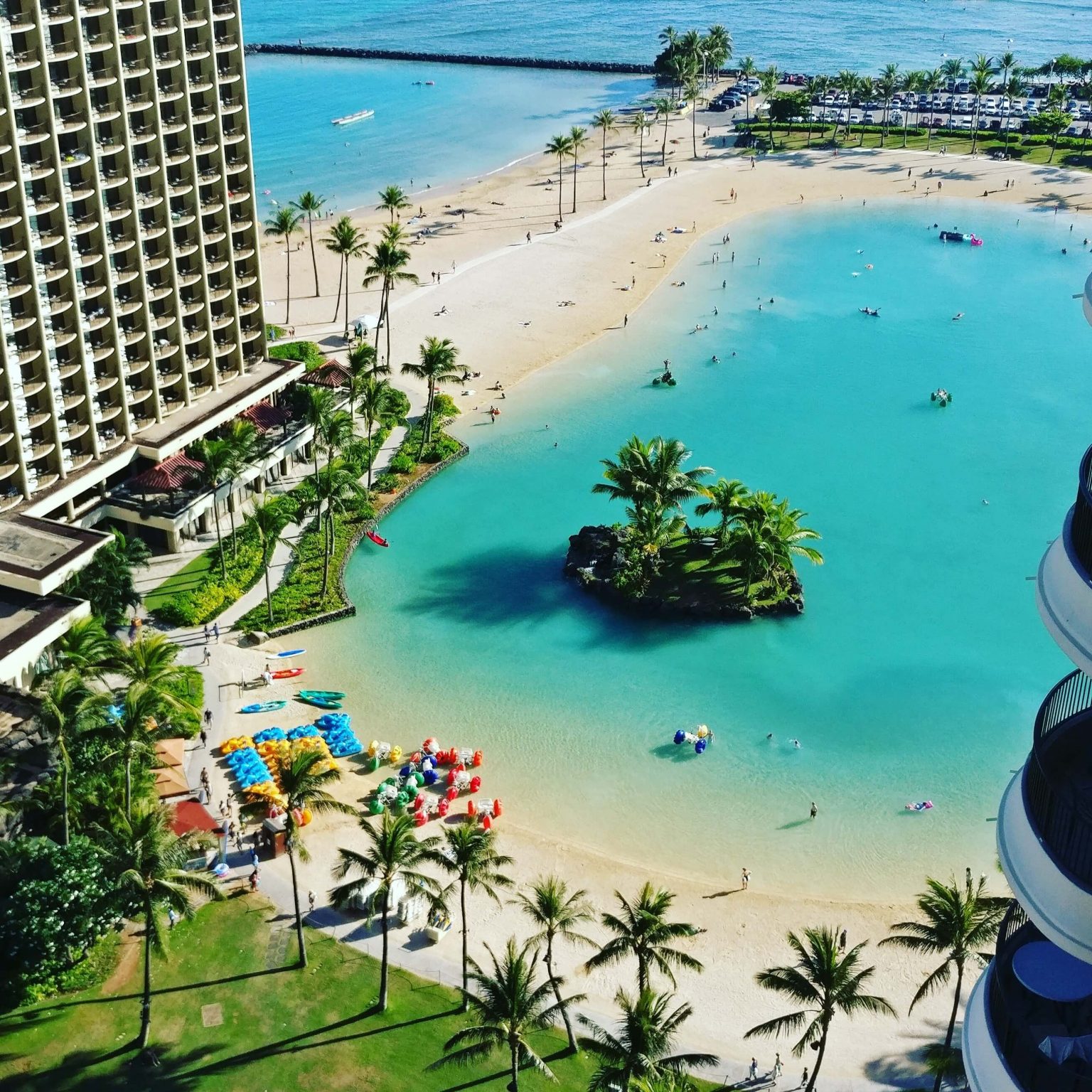 Santorini, Greece
Santorinin is a a picturesque Greek island that is known for its white-washed buildings and dramatic views, located in the southern Aegean Sea, about 200 km southeast from Greece's mainland. Santorini is a popular tourist destination, with its historical villages and numerous beaches. 
The island is known as a world-class destination that has been featured in movies such as "Mamma Mia!" and "Captain Corelli's Mandolin."
Lookiong to try some authentic cuisine? Then you can't go past Santorini's signature tomato fritters – which can be found almost anywhere. They are usually served with yogurt or tzatziki sauce, and often make an appearance on the island's meze menus.  And if cooking is one of your passions, why not try your very own private cooking experience!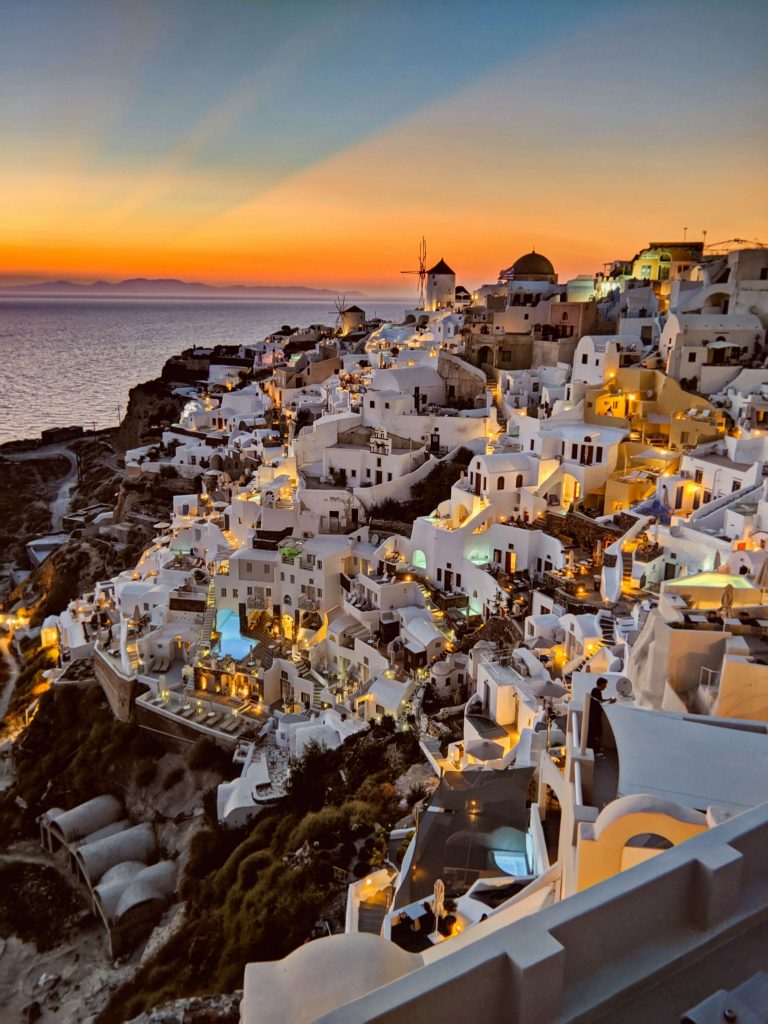 Tahiti
Tahitians are some of the most beautiful people in the world, and they love to enjoy life. The laid back attitude also means that there is no rush to get anywhere or do anything. If you want to take your time, then this is definitely the perfect place for it!
If you're looking for an island adventure with plenty of activities, then Tahiti is the place to go! There are plenty of activities available for both adults and children, including hiking, swimming with dolphins, exploring waterfalls, scuba diving and snorkeling. Tahiti has a lot to offer from stunning beaches and lush jungles to active volcanoes and waterfalls.
There are so many islands to choose from, but we've narrowed it down to five that you should definitely add to your bucket list.
They're all so different and beautiful, but they all have one thing in common: they're absolutely worth visiting! Whether you want to relax on white sand beaches or explore ancient ruins, these islands will make sure that your vacation is full of fun activities and beautiful scenery. So get packing!
Take the plunge and discover your next adventure!