Take your vacation to new heights! Pack up your bags, go on an adventurous trip to Canada, and visit the Canadian Rockies. take in the sites and fresh air of the beautiful Canadian Rockies. You'll be sure to find something fun for yourself and your family while taking in the sites and fresh air of the rockies. Don't forget to take the camera because you will be astounded by the views for days!
Heighten your senses when you take a ride on the Banff Gondola. Starting June 18, the summer season, the Gondola will be open from 10 am to 9 pm, so you'll need to plan accordingly. During your ride, you'll get to take in six mountain ranges from the Canadian Rockies. You'll also get to see the stunning Bow Valley while you relax and enjoy the ride.
While you're there, you'll want to take a bite at any three of the summit's restaurants: Peak Patio, Northern Light Alpine Kitchen, or the Sky Bistro. There are also two coffee options for you to quench your thirst: Starbucks and Castle Mountain Coffee Company. You can't forget to take home some fun souvenirs, too! Stop at the retail shops at the summit. They have a location at the bottom and top of the Gondola!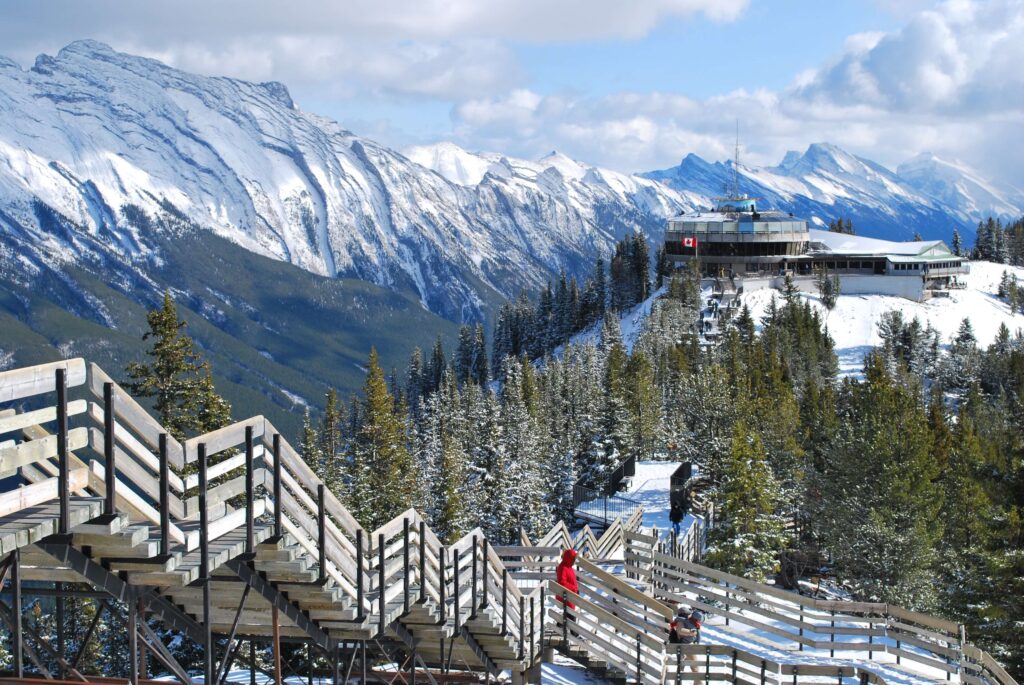 The Columbia Icefield Adventure is genuinely one of the most unique and exciting things to do when you visit the Canadian Rockies. You'll travel on an ice explorer that represents a bus. Ice Explorer will take you on a journey to the Athabasca Glacier. While you're there, you'll get to touch and feel the glacier. In addition to drinking from the glacier, make sure to bring a water bottle! The water is nice, cold, and fresh!
After you view the Athabasca Glacier, you'll want to go to the Skywalk. The Skywalk is a glass floor that lingers over the edge of a cliff; from there, you'll be able to take in the beauty of the different glaciers in the area. You'll also want to stop and grab a bite to eat at any two of the restaurants: Altitude or Chalet.
According to Reader's Digest subscribers, Maligne Lake Cruise is the best boat cruise in Canada. You'll get scenic panoramic views of Maligne Lake and the Canadian Rockies as you head to Spirit Island. The boats are heated, and you'll have a tour guide who will talk about Maligne's history, geology, wildlife, weather, vegetation, and fauna.
Kids can ride for free if you make the early cruises (9 and 9:15 classic cruises). Once you get to Spirit Island, you'll want to get as many photos as possible. It's notably one of the most photographed places in the Canadian Rockies. After your cruise, you'll want to stop and grab a bite to eat at The View. It's a restaurant surrounded by the lakeside and mountain views.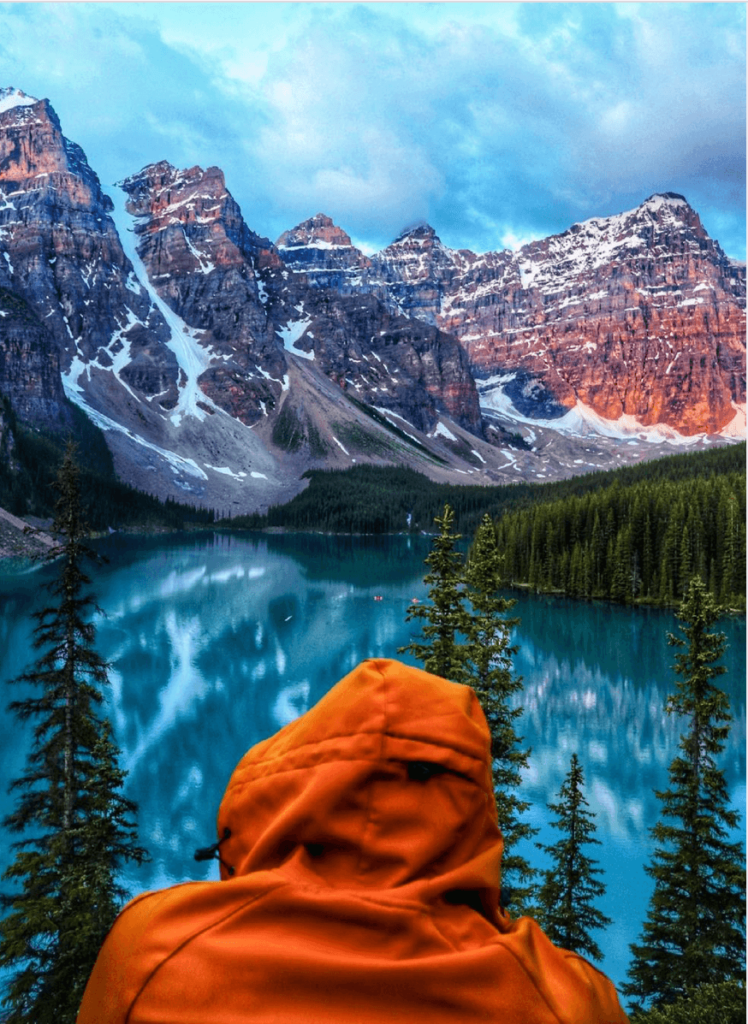 Instagram User @wanderersofearth enjoying one of the many lakes within the Canadian Rockies.
There are three hot springs located within the Canadian Rockies. These three springs are: Banff Upper Hot Springs, Radium Hot Springs, and Miette Hot Springs. Due to the COVID-19 pandemic, the Banff and Miette Hot Springs are both closed. Luckily, Radium Hot Springs is open. These springs are located in three of Canada's National Parks: Banff, Jasper, and Kootenay.
These hot springs bring heat and relaxation when you sit in and soak in one of them. We should also note that reservations are not required and are not available at either location. Banff Upper Hot Springs are located near the top of Sulfur Mountain, there's limited parking, so it's best to come by public transit or taxi. If you're hungry, you'll want to stop at the Banff Upper Hot Springs Cafe to grab a bite to eat.
Radium Hot Springs is located in the East Kootenay region of British Columbia. To get to the springs, you can only get there by car. There is no public transit available. There is ample parking, which is open to cars, RVs, and motor coaches. Unfortunately, if you're looking for a meal after your soak, there is no cafe or restaurant. There are vending machines that have snacks and non-alcoholic beverages available.
Miette Hot Springs is located just East of the Jasper townsite. The best way to reach these hot springs is by car as there is no access to public transit. The parking lot is capable of holding cars, RVs, and motor coaches. If you're feeling hungry, don't worry! These springs have a place where you can sit down, enjoy the view, and eat some delicious food. The springs have Fiddle Valley Cafe, which offers plenty of seating, including a poolside patio.
Take a tour of Banff with Open Top Touring. What is that, you might ask? Well, you get to board a bus that looks like it's straight from the 1930s. Your bus will consist of an open top or a glass top. You'll get to take in the scenic and most Instagram-worthy views of the Canadian Rockies and Banff.
Your tour guide during your tour will be dressed up like the period that they discuss during the tour. There are several tour options. There are the Classic Tours and Banff Uncovered: Family Tours that are available until October 11. Both of these are 90-minute tours. The Moonshine and Microbrews Tour runs from June 18-September 26 and is age restricted to 18 and older. It's a 3.5-hour tour.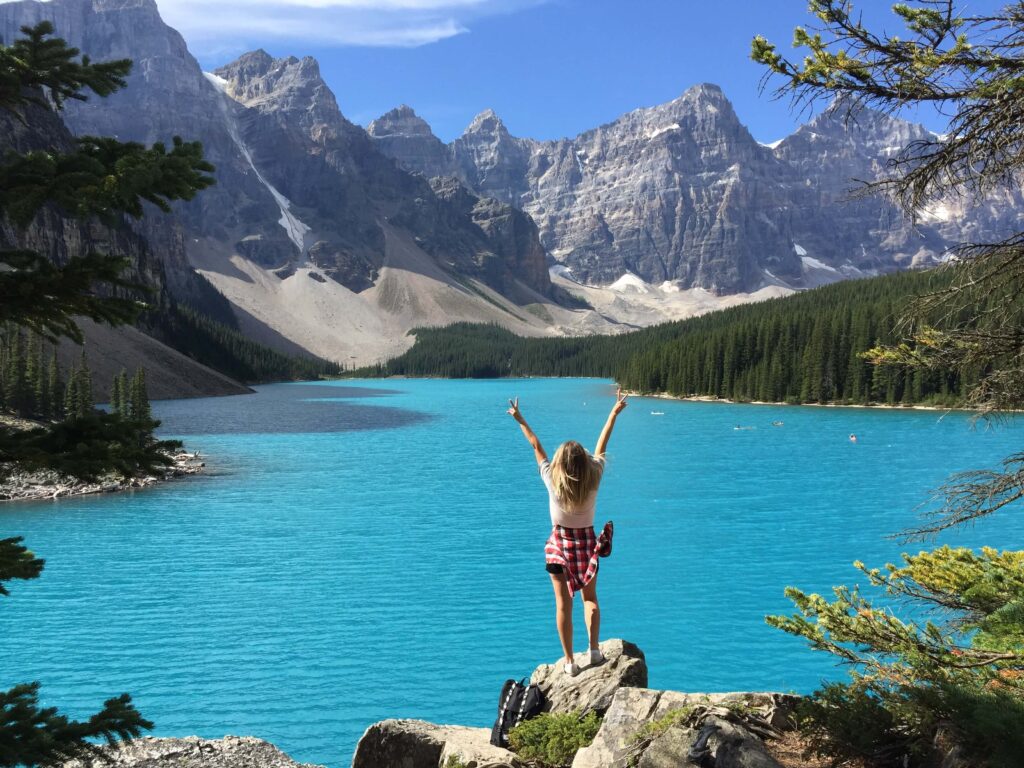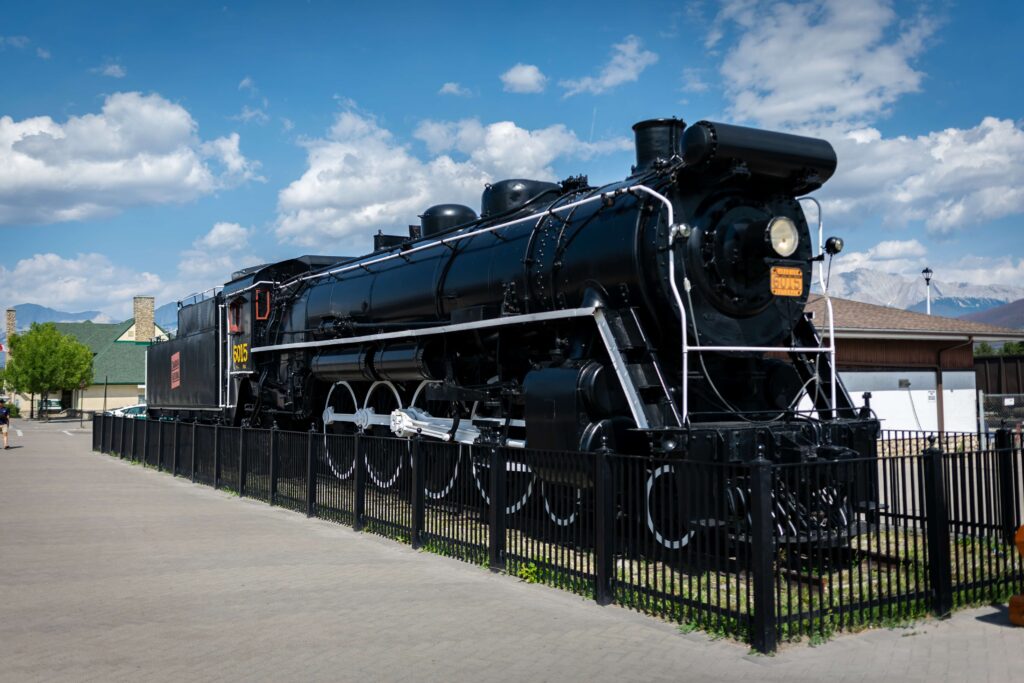 The Jasper Yellowhead Museum and Archives offers a lot about the Canadian Rockies and Jasper's history. Unfortunately, due to the COVID-19 pandemic, the museum is closed until further notice. Luckily, the gift shop is still open 10a-5p daily in the summer and Thursday-Sunday in the winter. You can still get a souvenir or small token for someone during your travel to Canada.
The museum offers a historical gallery highlighting Jasper's history and the fur trade, railway, and early exploration and tourism in Jasper National Park. There's also a showcase and Alcove galleries that feature culture and how it has changed over the years. The archives hold several photos, manuscripts, periodicals, and books that relate to the human and natural history of the region.
The Pyramid Lake Resort is nestled in the Canadian Rockies, and it's best to visit here in the wintertime. During this time, you can go snowshoeing, fat biking, and even go ice skating. There's also cross-country skiing available where beginners can go on the Pyramid Lake Loop, and for the more advanced skiers, you can go on Pyramid Fire Road. You can also receive a magical experience by taking a fun sleigh ride. Horses pull you with sleigh bells attached to the reigns. You'll also have comfortable seating and a nice warm throw blanket to keep you warm during your journey.
Pyramid Lake Resort has summer activities, too! Rent a kayak, canoe, or boat and explore the beautiful Pyramid Lake. You'll get to take in mountainous views and calm waters while relaxing in your water travel method. Maybe you want to go mountain biking instead. Explore the many biking trails that Jasper offers. You can rent a bike by the hour, a whole or half-day. Helmets are also included with your rental.
What are you waiting for? Contact us today to get started on your trip to the Canadian Rockies!
We could continue adding SO MUCH more to our list of what to do when you visit the Canadian Rockies, but then this post would become excessively long. So here's a link to give you more insight on other activities to do in the area: Canadian Rockies Attractions
Find Other Adventures
Top 5 Most Gay-Friendly Cities in the World
Top 3 Costa Rica's National Parks to Stay!