Are you dreaming of a luxury honeymoon that's the epitome of romance and exclusivity? Look no further! We've scoured the globe to bring you the most enchanting adults-only luxury resorts where you can celebrate your love in style. These destinations offer the perfect backdrop for your adults-only luxury honeymoon. Get ready to create memories that will last a lifetime.
Sandals Grande St. Lucian, St. Lucia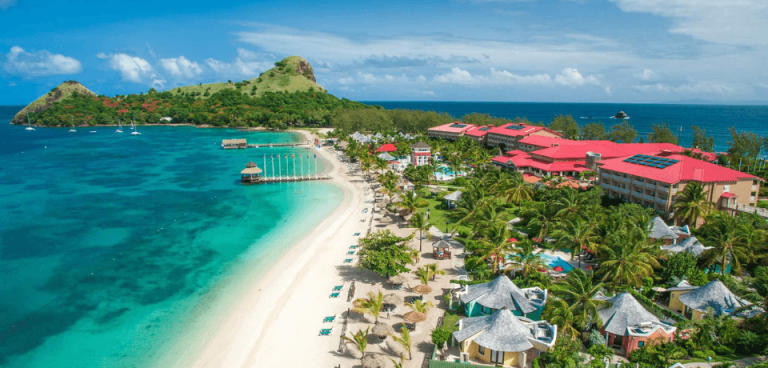 Over-the-Water Bungalows: To begin with, these luxurious accommodations provide an intimate connection to the beautiful Caribbean waters and rich marine life. With glass floor panels and lit water, you can enjoy mesmerizing undersea views at any time.
Private Outdoor Tranquility Soaking Tub: Additionally, each bungalow boasts a private outdoor soaking tub for two, perfect for romantic evenings under the stars.
Butler Elite Service: Furthermore, enjoy unobtrusive grace with Butler Elite service, which handles every detail of your vacation.
Gourmet Dining: Last but not least, choose from a staggering 27 restaurants across three Sandals resorts, offering diverse culinary experiences.
Excellence Playa Mujeres, Cancun, Mexico
Spacious Oceanfront Suites: Firstly, relax in spacious suites with ocean views, swim-up access, and rooftop terraces with private plunge pools, creating the perfect ambiance for your luxury honeymoon.
Romantic Experiences: Moreover, honeymoon packages include couples massages, private dinners on the beach, and even an indulgent champagne breakfast in bed.
Beautiful Beach: Lastly, enjoy a stunning white sand beach and winding pools with spectacular views, making it a perfect spot for an adults-only luxury honeymoon.
Secrets Cap Cana, Dominican Republic
Infinity Pool and Beach: Firstly, the expansive infinity pool seamlessly extends to the sugar-sand Juanillo Beach, one of the most beautiful in the Dominican Republic, creating a picturesque setting for your luxury honeymoon.
Dining Diversity: Moreover, dine at ten on-site restaurants offering a wide range of international cuisines and culinary delights, perfect for couples seeking a luxury honeymoon with diverse dining options.
Adventure Awaits: Lastly, explore Cap Cana with activities like zip-lining, windsurfing, and golfing at the Punta Espada golf course designed by Jack Nicklaus, ensuring an adventurous luxury honeymoon experience.
The Caves Hotel, Negril, Jamaica
Cliffside Cottages: To start with, immerse yourself in nature with 12 cliffside cottages featuring panoramic Caribbean Sea views and bohemian chic interiors, creating a unique ambiance for your adults-only luxury honeymoon.
Unique Dining Experiences: Furthermore, dine in atmospheric caves, indulge in a five-course tasting menu, and sip on world-class cocktails at the Blackwell Rum Bar, ensuring memorable culinary experiences during your luxury honeymoon.
Regional Cuisine: Additionally, experience personalized regional specialties like saltfish, ackee, callaloo, curried conch, and lobster. Don't miss the twice-weekly jerk barbecues, adding a taste of Jamaica to your luxury honeymoon.
Beach Access: Lastly, while there's no sandy beach, convenient stairways carved into the cliff offer access to the water, and Negril's famous Seven Mile Beach is just a short drive away, providing opportunities for beachfront relaxation during your luxury honeymoon.
Casa Velas, Puerto Vallarta, Mexico
Lush Oasis: To begin with, Casa Velas features a lush oasis with a sparkling pool surrounded by swaying palm trees, creating a tranquil setting for your luxury honeymoon.
Luxurious Suites: Furthermore, spacious suites feature traditional Mexican design touches, private outdoor space, and Jacuzzi tubs. Some even have private plunge pools, ensuring a truly luxurious adults-only honeymoon.
Culinary Delights: Additionally, savor delightful cuisine made from fresh local ingredients and organic produce from the onsite garden. A variety of dining experiences await your luxury honeymoon, ensuring unforgettable culinary moments.
Wellness and Relaxation: Finally, rejuvenate at the luxury spa with a hydrotherapy area, stay active at the fitness center, and enhance your beauty at the salon for a perfect adults-only luxury honeymoon experience.
Paradise Cove Boutique Hotel, Mauritius
Romantic 'Love Nests': Set within the lush grounds of the hotel are the romantic 'Love Nests'. They provide an intimate haven for you and your partner. Furthermore, ensuring privacy and romance throughout your stay.
Dine Around Experience: Indulge in a fantastic dine-around experience that takes your taste buds on a journey. You can savor diverse cuisines and culinary delights while enjoying the beautiful surroundings.
Water and Land Activities: For those seeking adventure, the resort offers a wide range of water and land sports. After your adventures, unwind in the oceanfront infinity pool. Here, breathtaking views await.
Oceanfront Spa: Rejuvenation is at your fingertips at the hotel's spa, complete with an oceanfront treatment pavilion. Pamper yourselves with revitalizing spa treatments while gazing out at the tranquil sea, creating an oasis of relaxation.
Hurawalhi Island Resort, Maldives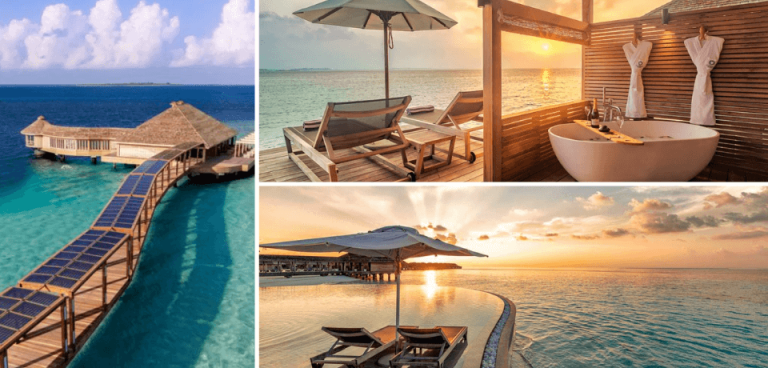 Overwater Villas with Sunset Views: Immerse yourself in the lap of luxury with villa accommodations. These offer breathtaking sunset and ocean views. Wake up to the gentle lapping of waves and witness stunning sunsets from the comfort of your private overwater villa.
Luxurious All-Inclusive: Experience the epitome of luxury with all-inclusive accommodation. Enjoy access to a well-stocked wine cellar and an indulgent spa where relaxation knows no bounds Also, there are world-class dining options that cater to your every culinary desire.
Underwater Restaurant: Embark on a culinary adventure like no other at the world's largest underwater restaurant. It is located 5.8 meters beneath the surface of the Maldives sea. Delight your senses with gourmet cuisine while surrounded by the mesmerizing marine world.
Bucuti & Tara Beach Resort, Aruba
Tranquil Beachfront Setting: Find solace and intimacy on the pristine beachfront of Aruba. Here, personalized concierge services cater to your every need. The resort's serene ambiance ensures that you and your partner can unwind in complete harmony.
Abundance of Nearby Experiences: Beyond the resort's tranquil confines, a world of adventure awaits. Choose from a wide range of nearby experiences. These include thrilling jeep safaris and mesmerizing snorkeling excursions. Other options are enchanting sailing trips and opportunities for cultural exploration.
Convenient Location: The resort is perfectly situated between downtown Oranjestad and the vibrant Palm Beach area. This offers easy access to the Alhambra Casino, an array of restaurants, diverse shopping options, and an exciting entertainment scene. Undoubtedly, you're never far from the action.
Likuliku Lagoon Resort, Fiji
Authentic Overwater-Bures: Experience the magic of authentic overwater-bures nestled in a natural ocean lagoon. These idyllic accommodations are surrounded by a protected marine sanctuary. This offers a truly immersive and romantic setting.
Traditional Fijian Design: Marvel at the resort's architectural beauty. Likewise, featuring traditional Fijian design elements. The heart of the resort is a magnificent building shaped like a Fijian canoe house. Furthermore, adding a touch of cultural authenticity to your stay.
Cultural Immersion: Immerse yourselves in the rich tapestry of Fijian culture. Experience ancient traditions with vibrant present-day lifestyle touches. Moreover, you'll have the opportunity to connect with the local culture and create lasting memories of your Fijian adventure.
The Perfect Adults-Only Resorts For Your Luxury Honeymoon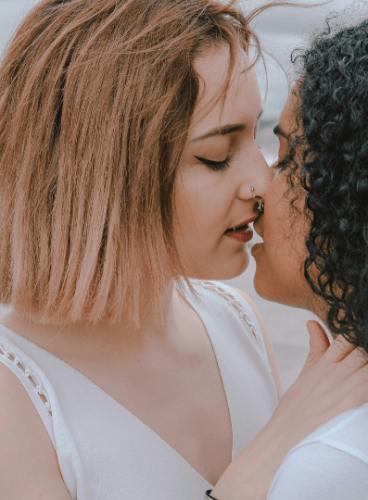 These exquisite resorts offer the ultimate in privacy, relaxation, and romance. This makes them the perfect choice for your adults-only luxury honeymoon. Each destination promises unforgettable memories that will last a lifetime.
So, why wait? Start planning your dream adults-only luxury honeymoon with one of the travel experts at Guide Me Away!
Your Ultimate Honeymoon Awaits
Get the latest travel information sent right to your inbox.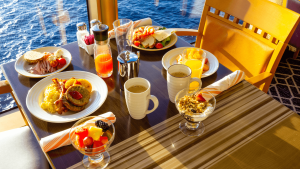 From delectable Michelin-starred cuisine to immersive cooking classes and unique dining experiences, these cruises are meticulously designed to exceed the expectations of foodies everywhere. 
Read More »
Paris is known for its rich culinary culture and its love for good food. From traditional French cuisine to modern gastronomic creations, the city has
Read More »
Several nations have a reputation for great food, and France is definitely among the best in that list. Their cuisine is rich, varied, and it has
Read More »