Best Wine & Cheese Tours in Italy
Do you want to delve into the beautiful scenery Italy has to offer while having a glass in hand? From Milan to Sicily, there is a fair share of wine and cheese tours available throughout Italy. Being one of the oldest wine-producing countries, Italy has curated unique tours all around the country. These range from all-inclusive, gluten-free and countryside tours. Indeed, this list provides options for historical enthusiasts and authentic Italian cuisine with gluten-free options. Today we will explore five Wine & Cheese tours so that you can add them to your itinerary on your next trip to Italy. Let us know which one is your favorite in the comments below.
Italy Undiscovered
First and foremost, this one-week adventure sets off in Rome. With only four exclusive dates a year, it's something you wouldn't want to miss! Besides tailoring unique tours, they also provide gluten-free dining options. Which, let's face it, can be challenging to find in Italy.
Prior boutique accommodations are made surrounding Italy's most prominent squares. In addition, specific dates are planned for visiting historical landmarks such as the Sanctuary of Loreto (one of Italy's largest Basilicas). Furthermore, wine tasting at an Award-Winning winery, private day-trips, visiting seaside villages, and exploring medieval villages are included. Besides the previously listed itinerary, exclusive tour activities come with this package consisting of a private cooking experience and lunch with a renowned chef.
4-Day Veneto Luxury Wine & Cheese Holiday Package
Vines, Venice and Verona. This exploration is a three-night, four-day adventure filled with cultural sites in Northern Italy and vineyards from the Garden of Venice. You will enjoy the Italian city and countryside on this exclusive Italian tour. Above all, this tour is a fully customizable experience tailored to your preferences.
First, after arriving in Venice and checking into your hotel, a private tour will begin as you explore the city. Moreover, you will take a lunch and dinner reservation into the nightfall. Then, breakfast on the gondola the following day, definitely a bucket list item! Furthermore, this day will consist of exploring the origins of Prosecco along its beautiful vineyards. The remaining days will include city exploration in Verona and finding hidden gems.
All-Inclusive Wine & Cheese Culinary Experience
Third, this all-inclusive wine and cheese tour is a culinary journey within the Prosecco countryside. This tasty excursion consists of a four-night accommodation at a captivating boutique motel with a double room with a private bathroom and breakfast. Significantly, the tour guides are flexible in assembling any unique requests earlier than and in the course of your excursion.
Some of the day-by-day itineraries include; a trip to the XI century citadel Castel Brando and the XII century Follina Abbey. An artisanal cheese factory tour, followed by a cheese tasting. Exploring the winery cellar, wherein you may meet the winemaker—lastly, a hands-on cooking class and gelato-making lesson. Nevertheless, wine is provided at every meal. Particularly this tour offers many fun activities that keep your day going!
Pecorino Cheese Factory & Chianti Wine Tour
Subsequently, Chanti holds acres of one of the most renowned wine-producing cities in Italy. This tour takes place at the heart of Tuscany, Italy, in an  8-hour excursion, which gives you a view of the breathtaking landscapes, castles, and olive oil trees along the road to Chanti. This untouched countryside is cooped with villages and hidden places described during the tour. Undoubtedly, this uniquely memorable experience takes you through some architectural history and indulging experiences.
In addition, some of the highlights of this tour include visits to Pecorino Cheese Factory and Chianti Wine Tour in Tuscany. The Cheese Factory consists of a trip into the facilities and learning how pecorino cheese is made. While overlooking the Tuscany vineyards, a beautiful cheese tray and wine are provided. In addition, you would be able to visit some of the oldest town centers of Italy, San Gimignano, and Michelangelo square.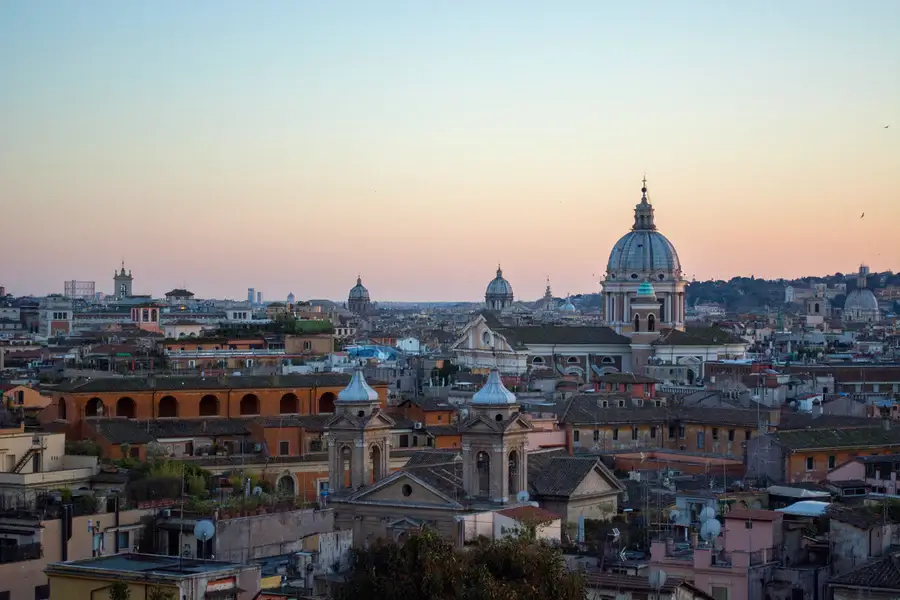 Gluten-Free Food & Wine Tour in Rome
Lastly, this tour also takes you sightseeing. Which presents a gluten-free food tour of the ancient city of Rome! Finally, there's a food tour specifically for people with Coeliac Disease and follow a gluten-free diet. Along with a host who will guide you through delis and restaurants that take Coeliac very seriously. Thus you will not only explore new sites, but you'll also have some of the tastiest food in Rome. This 4-hour tour is compact but also allows for strolls. In conclusion, you would be mad to miss this tour, especially if you are a coeliac. It is brilliant!
…
So next time you are planning a trip to Europe. Take into consideration the beautiful countryside of Italy, in which you can tour the vineyards and interact with local artisans. These tours aren't just a food indulging experience; the guides provide extensive historical knowledge and insights. Which allows you to explore unforgettable scenery as you indulge in some of Italy's best foods. Pick whichever tour speaks to you, from gluten-free, all-inclusive, and countryside expeditions. There is undoubtedly something that has caught your eye!
Checkout other food travel inspiration: