Last time we told you about all-inclusive luxury resorts in Mexico that had waterparks. In part two, we are going to feature luxury Mexico resorts with private pools or private plunge pools. A hotel with a pool is great, but let's face it, private pools are MUCH better! Here are the TOP EIGHT all-inclusive resorts with private pools!
Mexico is known for its "Hotel Zone." Excellence places this hotel away from that zone. At this adults-only hotel, you'll want to book a rooftop terrace. The terraces feature adobe-style walls and wooden beams that surround and hide your private plunge pool. Each pool features minor waterfall features and will give you views of the beautiful pool or ocean. You can also bask in the Cancun rays on your very own circular subbed.
Enjoy the full-service spa with a sauna, steam room, and take advantage of the hydrotherapy pools. Make sure you try out one or all of the hotels' nine gourmet restaurants, eleven bars, or get a snack at the beach snack grill.
You will also have free access to Hobie cats, paddleboards, kayaks, and snorkel gear. Get nightly entertainment at the theater, and don't forget you will have twenty-four-hour room service.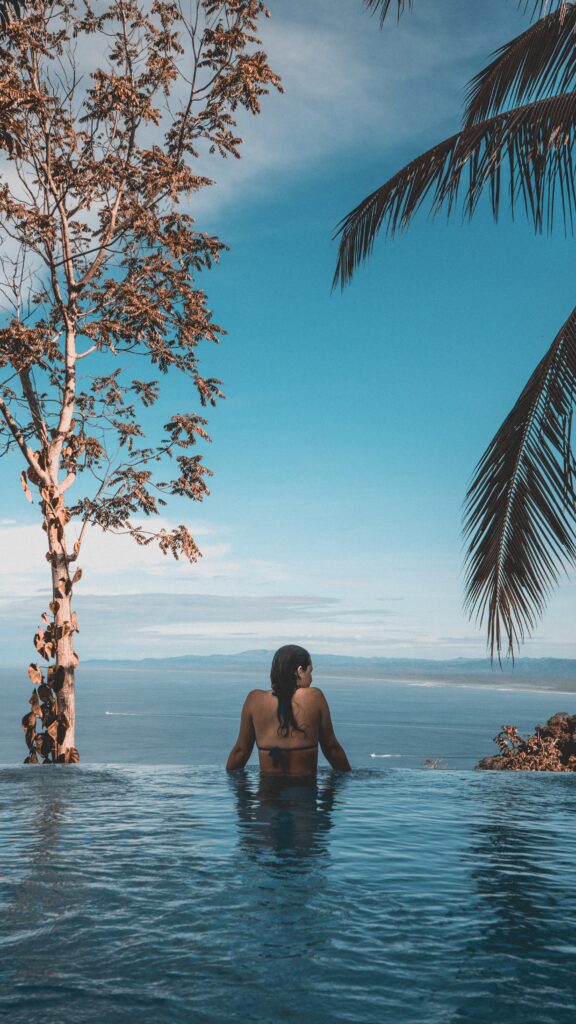 The second all-inclusive luxury resort in Mexico, Now Emerald, has private plunge pools for you to enjoy. Some rooms even have private whirlpool tubs. You can enjoy your pool overlooking the Caribbean. This hotel is family-friendly, so if you want privacy without children, this hotel is not recommended.
You can enjoy eight gourmet dining options and eight bars. You can also enjoy a late night at the hotel's nightclub. If you do bring the kids and want some privacy, you can drop the kids off at the Explorer's Club which is completely supervised. You can send your teens to the Core Zone Teens Club.
If you want an upgrade, book for the preferred club. You'll get some added benefits like a minibar service, bath amenities, and a pillow menu, giving you endless pillow opportunities.
This family-friendly all-inclusive luxury resort in Mexico offers suites that include a private terrace, with some of them having a private pool for your enjoyment. Families and adults alike can experience the terraces with pools. It's not limited to one group. You can have eight gourmet dining experiences, but you should set up a reservation. The hotel also showcases six bars if you're looking for a quick drink.
There are three unique experiences offered when you book at the Grand Velas Riviera Maya. The first experience is the Grand Class Experience. This experience is for adults only and highlights romance. You'll get oceanfront views when you book this experience. Go for a seaside picnic, get a couples massage, go on a romantic sea trek, and enjoy a romantic dinner. You and your loved one can go scuba diving, watch a movie by starlight, or enjoy stargazing for two.
The second experience is the Ambassador Experience. This experience is for families. You'll get ocean views, and you can enjoy beach games. There's a kids club where kids can have fun and a teens club for the teenagers in your life. You and your family can enjoy a snorkel tour or go swimming with dolphins. You can take a kayak tour or go for a bike ride, too.
The final experience is called the Zen Grand Experience. This experience is all about relaxation. You'll get nature views instead of ocean views and have the opportunity to go on a kayak tour and an eco-tour. In addition, you'll be able to have a fun time playing mini-golf. This experience also offers yoga classes, an escape to the spa, and tequila tasting for an extra cost.
Lastly, we should mention three packages: Zen Spa Excellence, Snorkeling, and Grandparents packages.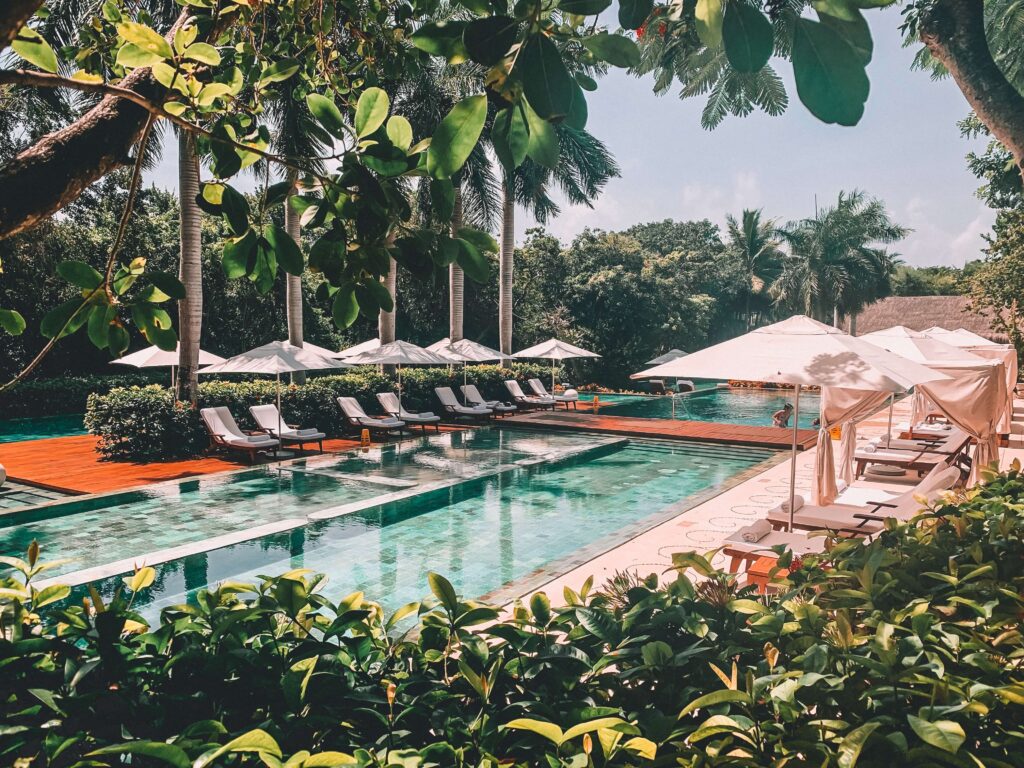 Mexico is also known for the Acapulco Bay. Known for its signature pink and white colors, this luxury mexico resort will give you stunning views of the bay. The hotel is different than most, being that it's built hillside and there are levels.
Each room is known as a casita. First is the Family Friendly casita:
Includes a terrace, private pool, breakfast is delivered
Second, Adults Only Casita:
Breakfast is delivered, Includes a minibar, Bathrobes, Hors d'oeuvres daily, Welcome bottle of wine
Third, are deluxe suites. The first is Junior Suites, which includes a private pool and the hotel's secluded location. Secondly are Master Suites. First is a master suite with a jacuzzi, and the other is a master suite with an indoor and outdoor pool meant for honeymooning. Both of these suites come with a bathroom with a massage shower.
La Cascada Master Suite features two bedrooms, two bathrooms, a jacuzzi and is located on the fourth level. Children are welcome to stay here.
La Encantado Master Suite, which is also children-friendly, features two bedrooms, two bathrooms, and a jacuzzi.
The Vila Ramone Master Suite is for adults only and can sleep up to eight adults. There are three bedrooms and three bathrooms.
The last and most notable suite is the La Roqueta Presidential Suite. This suite includes two bedrooms, two bathrooms, an expansive terrace, a jacuzzi in the master bedroom, a living room, and a dining room. This suite is open to families and adults.
Part one mentioned this family resort, and it's noted again for their private pools. You have ten dining options to choose from six a la carte restaurants, a buffet, a grill, a fast-casual experience, and a cafe with an ice cream parlor.
Private swim-out pools are on the second-floor rooms and include a balcony that will give you beautiful views of what Mexico has to offer. This is only offered to those who book with the preferred club. If you don't want a swim out pool, you can enjoy a whirlpool instead.
The minibars are refreshed daily, and there are children's pools and a waterpark for the kiddos. You can also go kid-free and drop them off at the Explorer's Club. Teens can enjoy the Core Zon Teen's club. Also, if you're willing to pay, you and your family can enjoy the Dolphin Habitat, where you can swim and interact with dolphins.
This Grand Velas is the second of it's kind in Mexico. However, this resort is different than the Grand Velas resort previously mentioned. You can either have a room that is for adults only or the whole family. There's a kids club and teens club for those who need to separate from their family. You'll also want to try out the five different restaurants at the hotel.
Each room offers ocean views and private terraces. The adult-only rooms will get oceanfront views, and families will get ocean views.
Grand Class Suites are the suites with private plunge pools. There are also Wellness Suites, which focus on health and wellness and include a plunge pool. Wellness Suites are for adults only. President, Imperial, and Royal Suites are also available.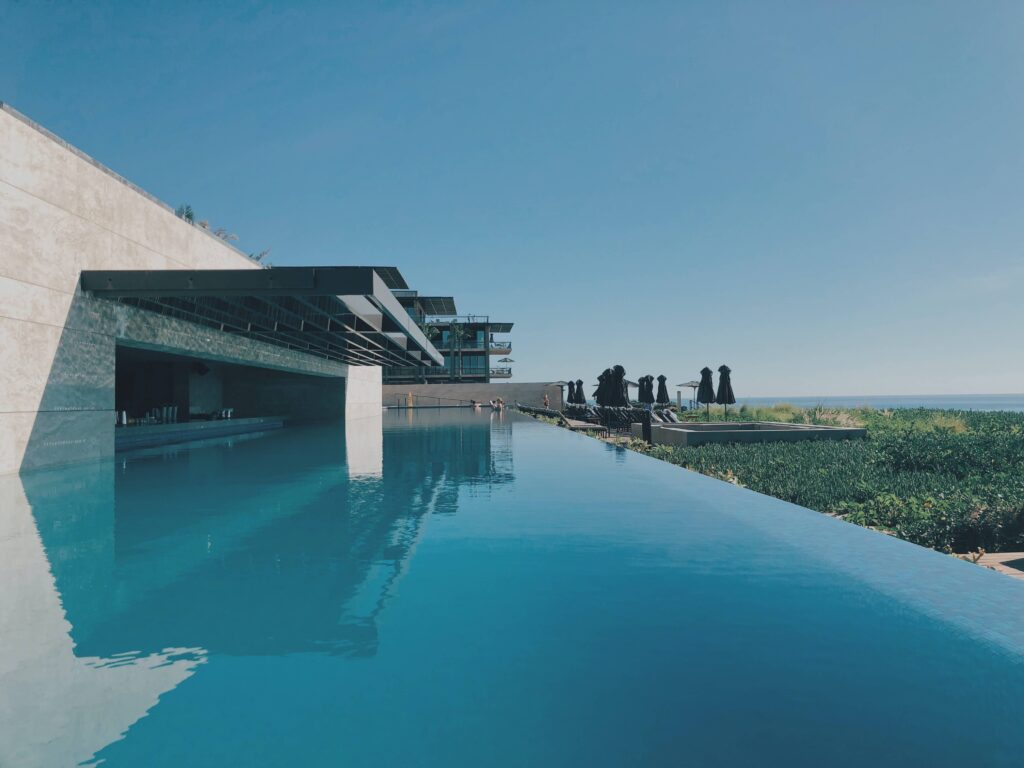 Finest Playa Mujeres, an all-inclusive luxury resort with private pools in Mexico offers complimentary minibars, balconies, and espresso makers. During your stay, you can enjoy live music and shows in the theater. You can upgrade to two of their private club options. There are also twelve restaurants and bars to satisfy your hunger needs. There are adult-only rooms and family rooms. Each has its perks.
Families can enjoy access to the playgrounds, the kids club, and a daycare center. Adult-only rooms include:
Romantic suites. Private beach areas. Romantic restaurants and lounges. The luxury of their private pool.
Our last all-inclusive luxury resort in Mexico is Beloved Playa Mujeres, which is strictly for couples. The hotel is located thirty minutes outside Cancun and includes several types of suites. There's a Casita Suite, a two-story Casita Suite, Terrace Suite, Penthouse Suite. Each with a private pool and deck. Some suites even have ocean views.
There are three outdoor shared pools, with one having a swim-up bar—all-inclusive covers premium international liquor and non-alcoholic beverages. There's also free access to non-motorized water sports.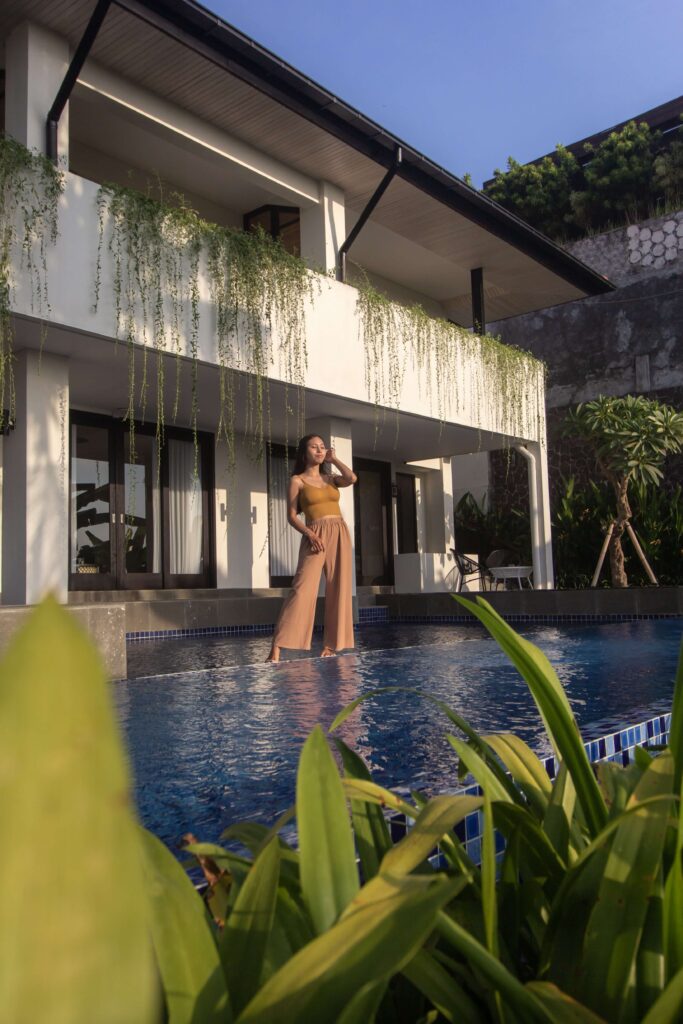 Contact Our Friendly Experts Today!
Recent Blog Posts
All-Inclusive Greece Hotels For Your Next Adventure