Written & captured by our guest writer Victoria Heinz.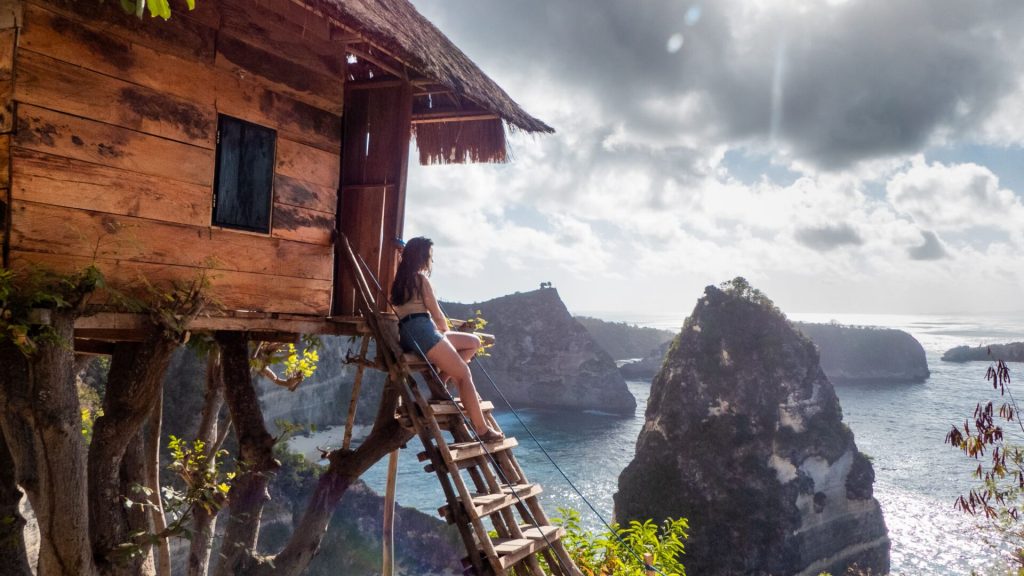 Everyone wants to go to Bali and find unique things to do there so you need  recommended guide for bali. While the island was considered a quiet getaway only a few years ago it has now become a tourist hotspot and popular backpacking destination. So, is it even still worth it to visit Indonesia's most famous island?
Of course, it's hard to escape the tourist crowds. If you're coming to Bali for a tranquil beach experience, you'll probably have trouble finding what you're looking for. But don't underestimate this island's beauty and the amazing variety of things you can find to do there. To help you plan your trip we've come up with 13 unique things you can do in Bali. You'll fall in love with this amazing island instantly.
Where to stay in Bali?
Bali is a large island so picking a place to stay can be tricky. Go for the southern areas of Uluwatu or Nusa Dua for incredible beaches and a quieter experience. You'll find the heart of all the action and nightlife in Kuta and Seminyak. These areas are great for people looking for the typical loud nightlife Bali is known for as well as little streets filled with restaurants and shops. This is definitely the most touristy part of Bali.
Canggu has slowly but surely become Bali's newest hotspot for a laidback lifestyle. It's a backpacker favourite and amazing for surfing and a less overcrowded experience. You'll still find great nightlife options here but it's far less dirty and cramped than Kuta.
Stay in Sanur for an even quieter and relaxed experience. This area has beautiful beaches and great restaurants. Then there is Ubud, Bali's famous yoga town located in the lush rice terraces. Even if you don't choose to stay here you absolutely need to take a day-trip to Ubud to really appreciate its beauty.
Finally, there is Bali's north with little towns like Amed. Staying here is a great choice for anyone interested in diving and experiencing Bali like it was before the tourists took over.
If you're not on a tight time schedule it can be recommended to switch accommodations in order to truly get to know the different areas of Bali. Opting to go for 4 days in Canggu, 3 in Ubud and 2 in Amed could be a great way to set up your trip for example.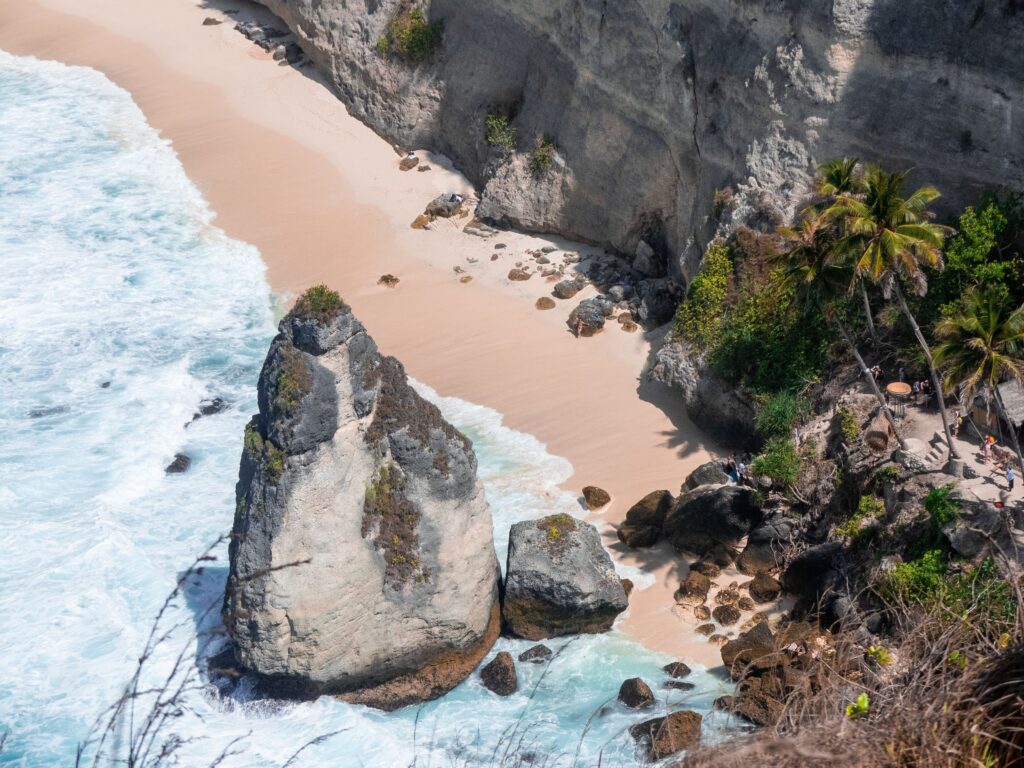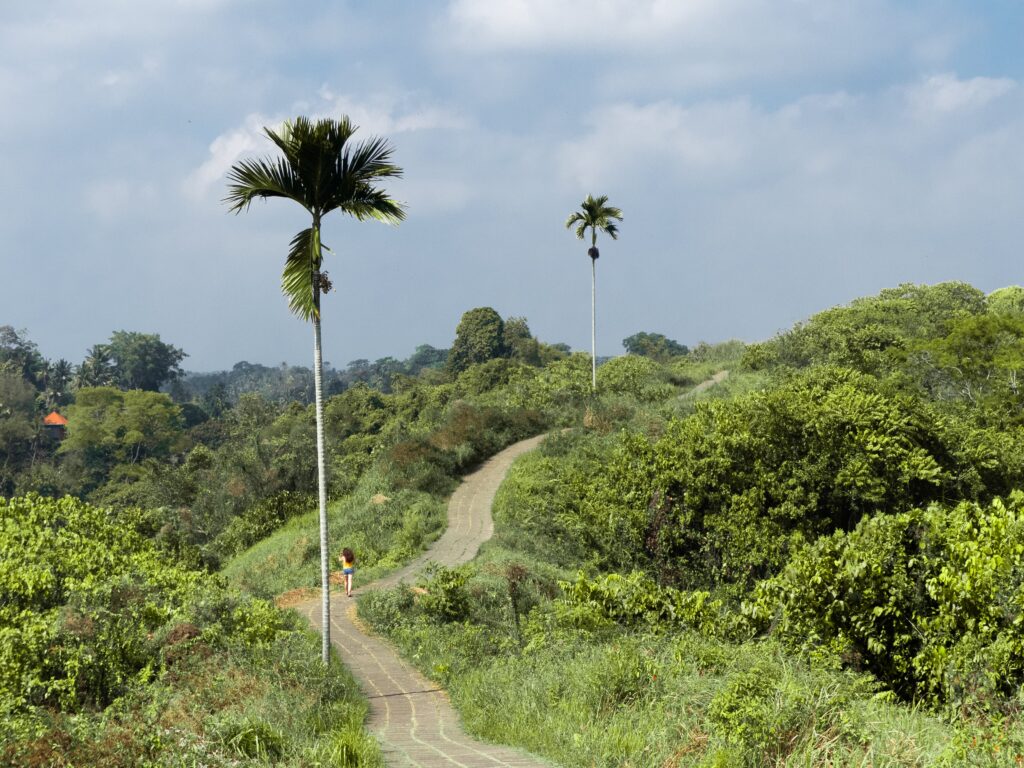 When to go to Bali?
Bali's high season is June to August. This is when the weather is hot but more importantly dry. During the shoulder season around April, May and September you'll also have high chances at good weather.
If you're travelling on a budget, you should consider visiting Bali during the off season around November to March. Prices will be significantly lower, and you'll enjoy being able to experience Bali without the worst of the tourist crowds. You'll have to deal with a lot of rain though which might not be ideal for seeing all of Bali's attractions.
How long should you stay in Bali?
You can stay in Bali for months without getting bored. Don't forget to add in all of the little neighboring islands like Nusa Penida, Nusa Lembongan and the Gili islands. Bali is so large that you'll never run out of unique things to do and see.
We recommend a week in Bali as an absolute minimum. You'll get a far better experience with two weeks or more. In any case you'll want some down time as well so make sure to not plan your itinerary too tightly. Make some room for beach days and relaxing.
13 unique things to do in Bali
1. See dolphins at sunrise
Bali is an amazing place to see dolphins in the wild. This is not one of those questionable "swim-with-dolphins" experiences you'll often find in tourist places. You'll get to see these dolphins in their natural habitat. Most tours take you out to see the dolphins in the early morning when it is still dark. During this time, there are always high chances of spotting dolphins and the ocean is usually quiet and calm.
The best places for dolphin tours in Bali are along the north coast near Lovina and Singaraja. You can book your tour with your accommodation or directly at the beach. Definitely a once-in-a-lifetime experience.
2. Experience the beauty of Nusa Penida
Nusa Penida is a small island off the coast of Bali. It's easily reachable via speedboat which takes just over 30 minutes. If you thought Bali had nice scenery, then you'll be absolutely blown away by Nusa Penida's beauty. The coast has steep cliffs with incredible white-sand beaches below. You can often spot Manta Rays from above. Nusa Penida is an absolute must-do when you go to Bali.
Some of the most beautiful places on the island include Kelingking Beach, Diamond Beach, the Thousand Island Viewpoint and Angel's Billabong. Visit Nusa Penida either on a day-trip or plan to stay for a few days. There are plenty of unique things to see and do.
(If you're willing to link non-competing posts this one is relevant https://guideyourtravel.com/the-perfect-nusa-penida-3-day-itinerary/ )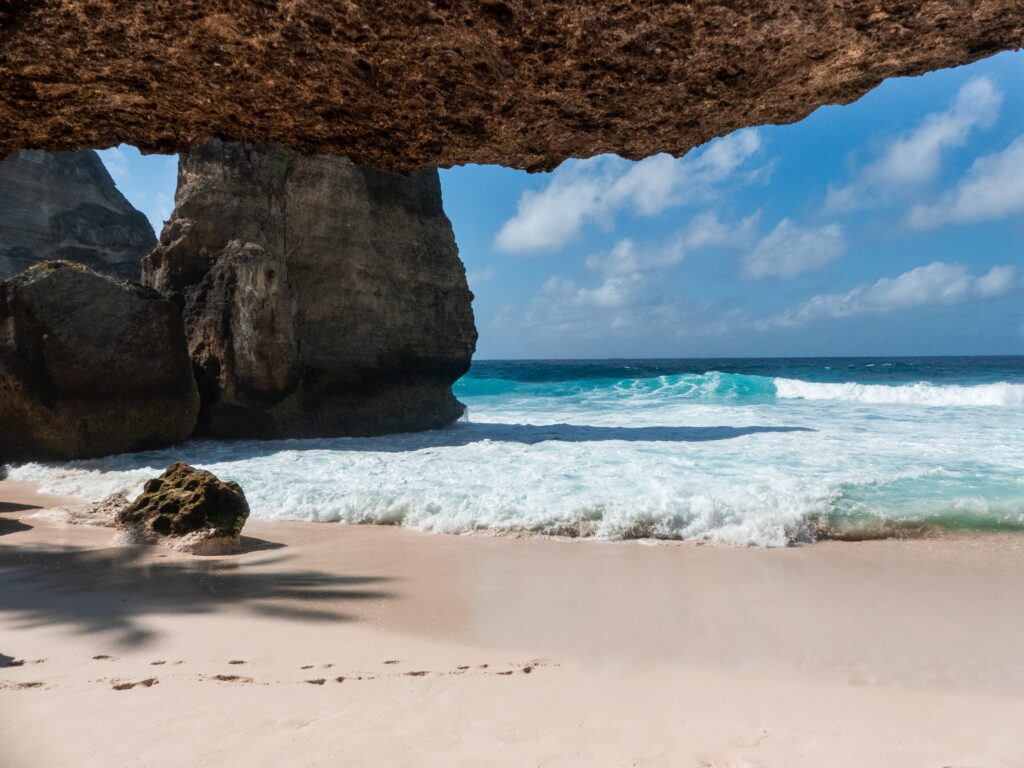 3. Visit an abandoned theme park
One of Bali's most incredible places is the Taman Festival abandoned theme park. It has been abandoned for more than 20 years and is now a secret tourist location perfect for those interested in urban exploring. While there are no ferris wheels or rides in this theme park you can still visit the old buildings and attractions. The theme park is large and overgrown and the perfect spot for a photoshoot. Don't forget to pack your camera and get ready to explore.
(If you're willing to link non-competing posts this one is relevant https://guideyourtravel.com/taman-festival-bali-an-abandoned-theme-park-right-on-the-beach/ )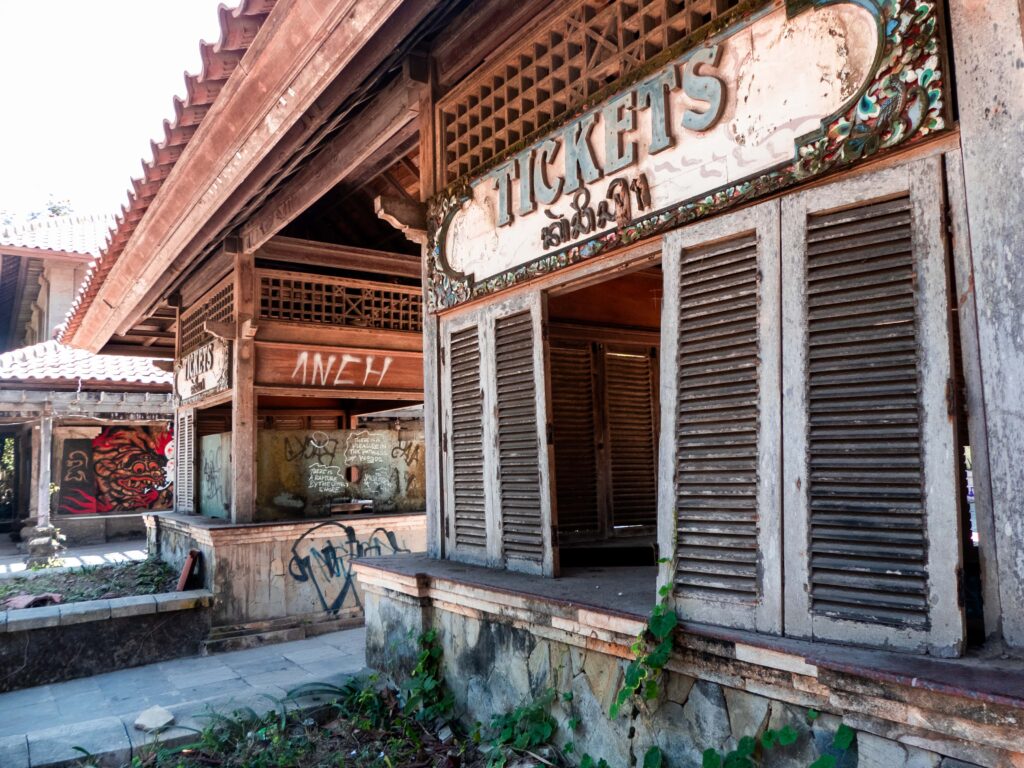 4. Have an all-you-can-eat-and-drink BBQ dinner at a rooftop beach club for 7,70€
It's no secret that Bali is cheap. But have you ever been to an all-you-can-eat BBQ buffet with an open bar on a rooftop for only 7,70€? LXXY, one of Kuta's newer clubs offers just that. Their BBQ nights are available every single day from 17.00 pm to 23.00 pm with free-flow drinks and unlimited food included. You won't find a better deal anywhere in Bali. The food changes throughout the night including treats like customisable noodle dishes, sushi, pizza and freshly barbecued seafood and meat. A true dream come true.
The pool club includes a stage and a small dance floor but if that is not enough for you why not head downstairs into LXXY's main club? The entrance price is included, and you can dance the night away.
(If you're willing to link non-competing posts this one is relevant https://guideyourtravel.com/lxxy-bali-is-this-all-you-can-eatdrink-bbq-worth-it/ )
5. Swim with turtles on Gili Trawangan
The Gili Islands lie a ferry-ride away from Bali, close to the coast of Lombok. You absolutely need to add these tiny islands to your bucket list when you visit Bali. Gili Trawangan, the largest of the three islands, is home to white-sand beaches, crystal clear waters and green sea turtles.
You do not need to book a tour or hire a guide to swim with turtles here. They literally swim right by the beach in water as shallow as 1 meter. Just grab some snorkeling equipment and enjoy swimming with these amazing animals. It's one of the best unique things you can do in Bali.
https://guideyourtravel.com/lxxy-bali-is-this-all-you-can-eatdrink-bbq-worth-it/ https://guideyourtravel.com/where-to-swim-with-turtles-in-gili-trawangan-from-the-beach/ )
6. Enjoy the sunset at an abandoned villa
Seeing the sunset at the beach in Bali is a great and unique experience. But how about watching  it from an abandoned villa on top of a cliff with a full ocean view?
Sunset Lost is an abandoned villa in the south of Bali. The property is accessible to tourist and there is not much left of this building's former glory. If you enjoy exploring lost places this is an absolute must-do. Grab a few drinks and a picnic and enjoy the sunset from the giant rooftop. You'll be amazed by the views.
7. Learn to surf
The beaches of Kuta, Seminyak and Canggu are perfect for surf beginners. If you've ever considered learning how to surf now is the time to actually do it. Everyone in Bali surfs so it's the perfect place for beginners to learn. There is a great selection of surf schools along the beach which teach in groups but you can also opt to hire a private teacher if you want to learn fast. You'll be riding the biggest waves in no time.
8. Go to the Monkey Forest
In the heart of Ubud's jungles lies the Monkey Forest, a popular tourist destination. This is a large park that houses more than 1000 monkeys. It's is not a zoo though, the monkeys are free to leave at any time but choose to stay for the daily feedings. There are also a number of temples scattered across the Monkey Forest where locals come to pray and worship. It's overall a great experience and a fun activity if you plan to visit Ubud.
Be careful though! The monkeys are known to snatch sunglasses, cameras and even cell phones so always keep your belongings close.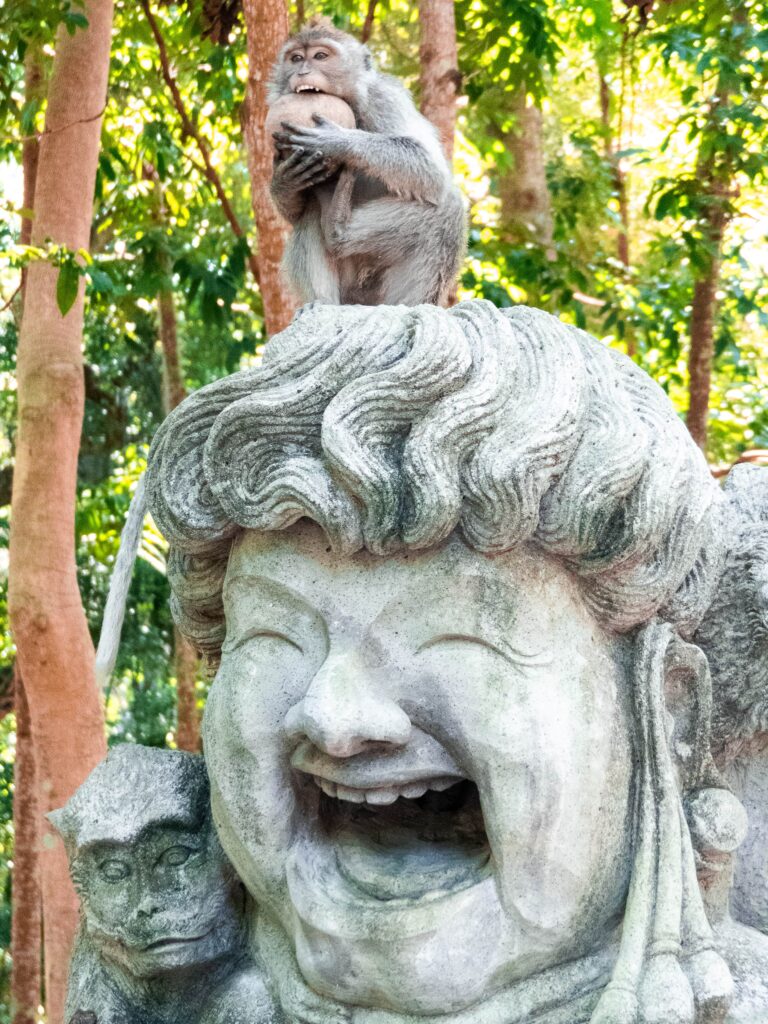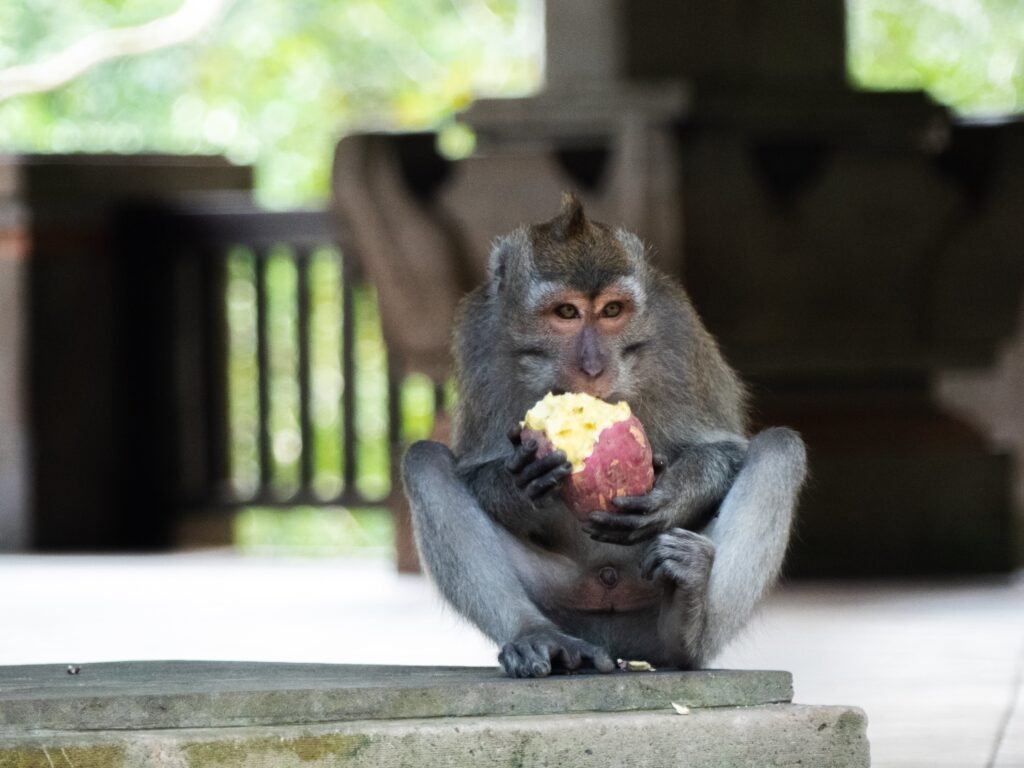 9. See a shipwreck on the beach
Suluban Beach in Uluwatu doesn't only have beautiful cave-structures and crystal-clear water. It also has part of a shipwreck sitting right on the beach. This is one of Bali's coolest photo spots and a place you absolutely need to add to your bucket list. The shipwreck has recently been painted which makes it look even more impressive.
While you're at Suluban Beach definitely go surfing. The waves here are perfect for beginners and experienced surfers alike.
10. Find a plane in the middle of the city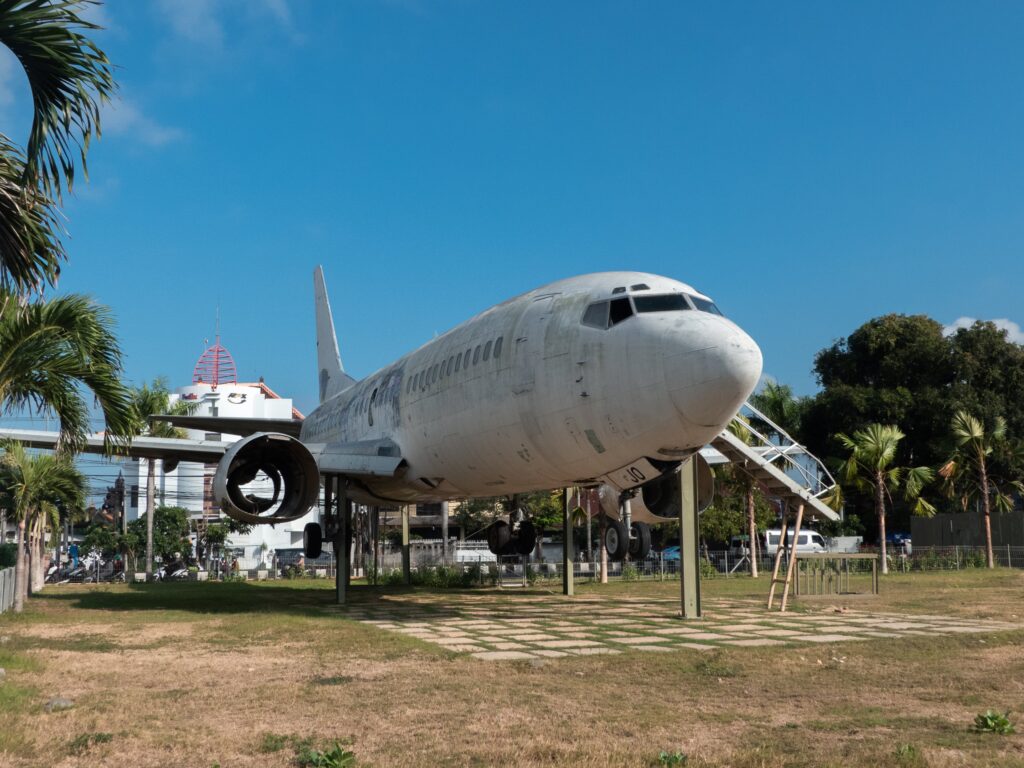 In the middle of the city, right by a busy highway, you'll find something unusual and unique in Bali. A real passenger plane sitting in someone's yard.
How did it get there? And why is it just sitting there? No one can really answer these questions. The thing is it's not even the only plane in an unusual place in Bali. There are actually 4 other jets scattered in various locations across the island. You can even go inside some of them. Definitely one of the strangest attractions the island has to offer.
11. Go for a walk through the rice terraces
Bali is famous for its beautiful rice terraces. Go to Sideman, Ubud or a little further north to Tegalalang for some of the best scenery.
The Campuhan Ridge Walk is a great place to start. This track is best done in the early morning to escape the heat and crowds. Grab your camera and enjoy Bali's natural beauty. Can't get enough? There is great selection of hotels and resorts located within the rice fields. Staying here for a few nights will be an amazing experience.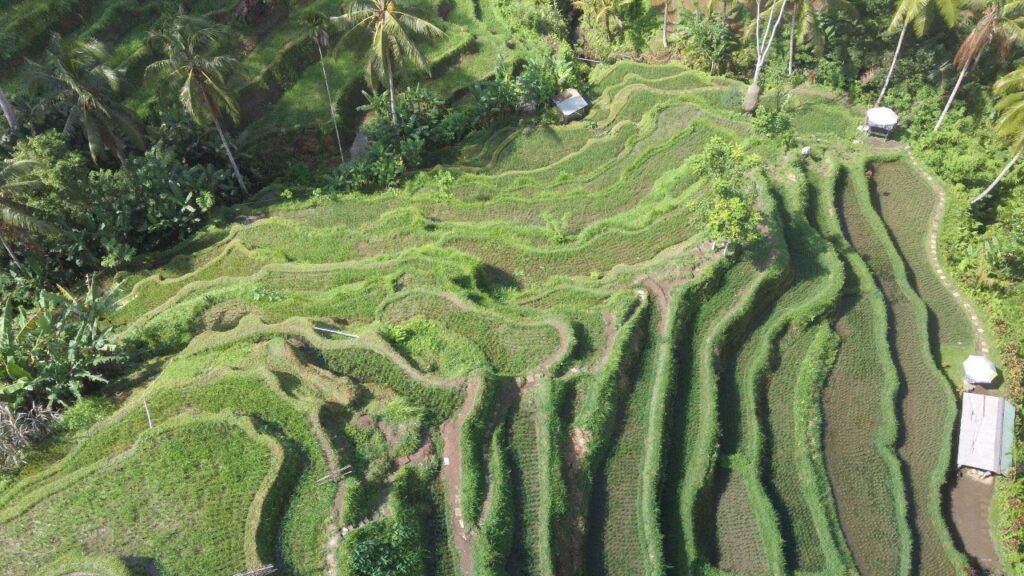 12. Live in a luxury villa on a budget
You'll find accommodation for all budgets in Bali. Whether you're a backpacker looking for an affordable hostel or a couple on the search for a romantic getaway there is something for everyone. One of the best options for your stay in Bali are luxury villas which you can rent even if you're trying to save money.
Anything can be cheap in Bali. You can find little villas with a pool and one bedroom for as low as 40€ per night. If you're travelling in a larger group or staying for an extended period of time, you'll be able to save even more money. So why not live in luxury while you can?
13. Explore all the waterfalls
There is no shortage of waterfalls in Bali. You'll be able to find big ones, small ones, crowded ones, quiet ones, secret ones and really popular ones. You need to see at least one waterfall while you're in Bali.
One of the most Impressive waterfalls to visit is the Tegenungan Waterfall which lies between Ubud and Denpasar. You can easily reach it via car or scooter. It's a great place to go for a refreshing swim and to take some stunning photos. Don't miss out on this unique activity in Bali.
Check out this amazing drone footage
Special thanks to our guest writer this week Victoria Heinz! you can follow her amazing trip on Instagram @guideyourtravel_
If you would like to be featured at one of our blogs contact us here.