Have you been looking into planning a getaway that will accommodate the whole family? Then, this guide is for you! I gathered ten all-inclusive resorts even teenagers will love.
Beaches Turks & Caicos
If anyone has mastered the all-inclusive concept, it would be Beaches. With five different villages to choose from, a 45,000 square foot water park, and a 12-mile beach in Turks and Caicos, there's room for everyone to have fun. Teens of all ages will have a blast in their very own clubs that range from ages 11-14 and 15-17. If that's not enough, teens also have their own beach shack to escape to!
Grand Velas Rivera Maya
Grand Velas is ranked as one of the
best all-inclusive resorts in Mexico
. Your teens will be vacationing in style with all the accommodations they have to choose from—everything from a karaoke club equipped with mocktails or soft drinks to ziplining and summer Olympics. They'll be making memories of a lifetime along with friends all over the world.
Dreams Punta Cana Resort & Spa
Fun for kids of all ages, Dreams resort in Punta Cana has an entertainment team that plans activities for the teens (and kids) so parents can enjoy some time to themselves on vacation. The teens will be sure to let loose in the Core Teen Zone, which allows teenagers ages 11-17 to partake in nightly entertainment, daily activities, and various sports and games. The whole family will discover the true meaning of paradise.
Grand Hyatt Baha Mar
Calling all beach lovers! The Baha Mar in the Bahamas sure won't disappoint. With the addition of their new 15-acre water park, Baha Bay, they also offer many amenities the whole family will enjoy. The waterpark is filled with massive high-speed slides for all the thrillseekers.  Even the picky teenagers won't want to miss out on this one!
Jewel Runaway Bay Beach & Golf
Delight in every second of your stay at the Jewel Runaway Bay Beach and Golf Resort in Jamacia. If you have any golfers on your hand, they'll be sure to enjoy their stay along with plenty of other amenities to offer, such as a teen lounge with video games, the resort's water park, and pristine beaches. There won't be a dull moment on this getaway.
Tamarind Barbardos
Next up on the list is Tamarind in Barbados. The resort offers land and water sports, off-site excursions, nighttime entertainment, and the Teen Den hangout. And of course, the teens will be pleased with the beaches and resort pools! After a day of sun teens can unwind at Club Tamarind, their very own nightclub.
Royalton White Sands Resort Jamaica
Royalton White Sands Resort is considered to be one of the top-rated all-inclusive beachfront resorts for teens. It features several pools, snorkeling, scuba diving lessons, and a lounge designed for the 13-17 year crowd. Teens will also enjoy fitness classes, sporting events, and local excursions.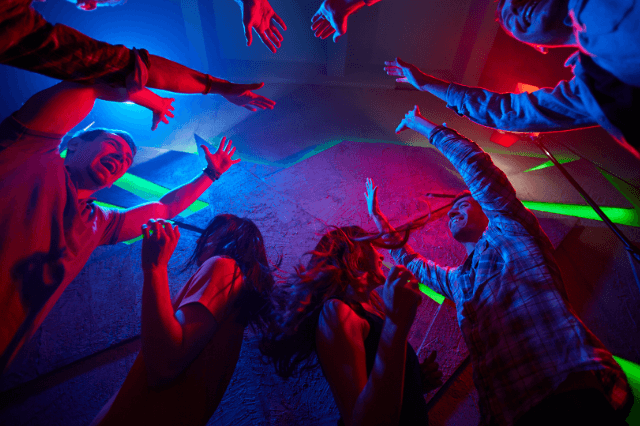 Club Med Punta Cana
Club Med Punta Cana is another top-rated resort for the whole family. Not only will teens enjoy CREACTIVE, but the entire family will have a chance to experience unique activities inspired by circus Cirque du Soleil. Also mastering the all-inclusive concept with meals, drinks, on-site activities, teen clubs, and live entertainment bundled all in a pay-one-price deal. This is a vacation you won't want to miss out on!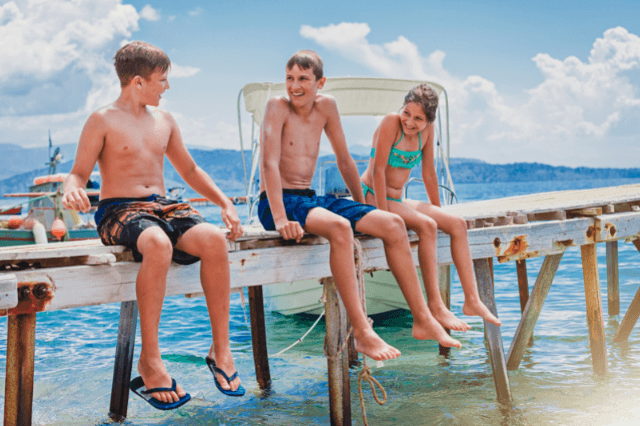 Hard Rock Cancun
If your teens love good live entertainment you'll want to head to the Hark Rock in Cancun. This trip will be packed with fun and have everyone feeling V.I.P. Offering plenty to choose from, such as a splash park, video game/ movie room, air hockey, and live performances. Teens also have their own dining area. The Hard Rock doesn't disappoint when planning a full schedule of activities to keep them busy. They will be sure to have a blast!
Grand Pallidum Kantenah
Located on a prime beachfront stretch on The Myan Riveria, this resort is a paradise for teens and parents. Equip with many onshore amenities, such as kayaking, snorkeling, and windsurfing; everyone has something to keep them busy. In addition, this resort is sure to please the teenagers with their teen club that includes live shows, teen discos, video games, and a 24-hour beach shack bar. Also, the resort connects to four other facility-sharing properties you can purchase a day or evening pass to. As you can see, there are so many good resorts to choose from that cater to teenagers. We would love to help you schedule your next family vacation so click the link below and we will get you set up with the best rates guaranteed. Also, did you know Guide Me Away provides private airport transfers for our clients? We take the stressful parts of planning off your shoulders so all you have to do is show up and enter full vacation mode.
More Travel Inspiration