Previously, we got your back with Kosher hotels, but a bigger question that has come up is: where to eat??
Finding places to dine at are already tasks by themselves, but finding Kosher restaurants are even difficult! We know how inconvenient and upsetting it can get, so we have compiled 5 opulent Kosher restaurants around the globe for you to help ease the burden of having to sift through hundreds of restaurants in search of the best ones!!
Tierra Sur
– California, USA
Set in the area's largest winery, Herzog Wine Cellars, Tierra Sur is a farm-to-table concept restaurant that guarantees the freshest ingredients along with, drum rolls please…, wine tasting! If wine is not your cup of tea, an array of beer is available too. One of the finest dining establishments in Southern California, Tierra Sur serves Kosher Mediterranean and New American cuisine. The restaurant opens for lunch and closes in the evening after dinner. It should be noted that Tierra Sur has break times in afternoons, and are closed on Fridays and Saturdays. If you would really love to throw a corporate event, family party, or even a wedding here, Herzog Wine Cellars is more than happy to help you make your plans come true! With both indoor and outdoor locations, depending on what you favor, Tierra Sur can cater to your gastronomical needs. Different menu and dining styles and concepts are available too. Tierra Sur is definitely a charming dining stop for those traveling to Santa Barbara or Ventura County, or just visiting California in general.
Mul Hayam
– Kowloon, Hong Kong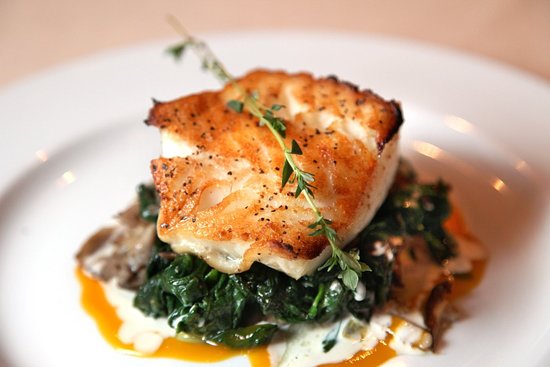 Nestled in Kowloon, Hong Kong, Mul Hayam is a Kosher restaurant owned by Kehilat Zion, a Jewish community established in 1995 in Hong Kong. Extremely popular among more than just the Jewish community here in Hong Kong, dining here is still relatively easy and pleasant on weekdays but will require a reservation for Shabbat or Yamim Tovim. Specialized in Israeli and Middle Eastern varieties with a twist of European and Asian, every dish and food served in Mul Hayam is strictly Glatt Kosher and Kosher Lemehadrin. Mul Hayam opens after morning services and closes at 10:30PM after Shabbat and dinner. Takeout is available for those who wish to stay in the comforts of their home! As for travelers who want to bring a piece of Mul Hayam with them wherever they are going, the restaurant can offer certain frozen items for you to keep on the road.
Terrazza Tiberio
– Capri, Italy
Serving Kosher Caprese, Mediterranean, and other European flavors, this restaurant in Capri includes a full bar that serves alcohol, including Kosher wine and beer, and is perfect for romantic and special occasions. Kosher-Glatt meal courses served here are certified by the Orthodox Union, and are served in a reserved area. Terrazza Tiberio has a beautiful view of the sea, and even offers cookery classes in the restaurant. Terrazza Tiberio keeps its doors open 7 days a week, from lunch till dinner, including Shabbat. However, the Kosher restaurant has a break time in between lunch and dinner hours, so it would be useful to keep that in mind. You should make reservations beforehand to ensure you and your company seating, either indoors or outdoors.
Izaaki
– Paris, France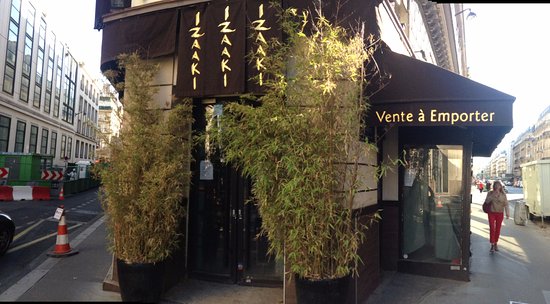 Ever thought about Kosher restaurants that serve Asian dishes? Izaaki is a Kosher restaurant in France that offers Japanese cuisine. It is nestled in an artistic and historic area of Paris, which makes it located nearby bistros, brasseries, theaters, arcades, art-nouveau entertainment, and cinemas. Besides entertainment and nightlife, Izaaki shares the same area as the renowned Palais 
Garnier opera house and upscale department stores. Izaaki is open from lunch up until dinner, as well as Shabbat. Although it opens at noon, this is yet another restaurant with a lunch/tea break, so be aware of that detail while planning out your day. The restaurant sits near a Metro station, so it is convenient for those who would like to use public transportation instead of grabbing a taxi.
The Eucalyptus
– Jerusalem, Israel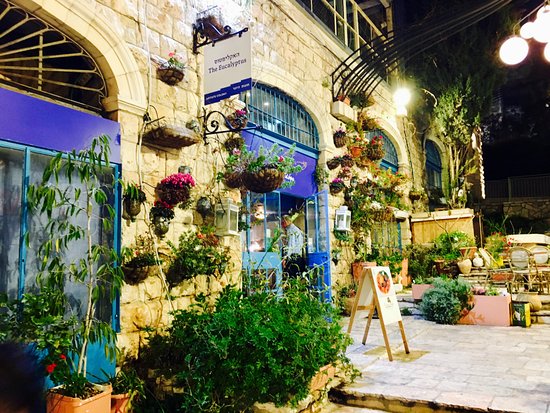 For those who practice a gluten-free or vegetarian diet, here is a restaurant that would happily cater to your needs! Arguably the best restaurant in the whole of Israel, The Eucalyptus is a Kosher steakhouse that serves Israeli dishes and a selection of Kosher wine. A restaurant beautifully set in an ancient stone building with a large balcony located near Old City, The Eucalyptus serves not just great food, but stunning views too. The space is adaptable to different group sizes and is perfect for families, friends, and even large business meetings. Events like bar- and bat- mitzvah, Sheva Brachot, wedding ceremony, corporate events, and many more can also be held here. Besides that, guests are welcome to join cooking classes with the experienced chefs of The Eucalyptus. Cook up a storm using local ingredients and learning different cooking methods while you have the chance here in Jerusalem. The Eucalyptus opens from evening till midnight.
Read more related posts:
Kosher Travel: 5 Accommodations You CANNOT Miss
5 Cheap Kosher Eats in New York City That You Must Try
Best Israeli restaurants in NYC
Top 7 Outstanding Kosher Restaurants in Chicago!
Top 4 Kosher Hotels to Stay at on your Next Vacation
Guide Me Away – Forget The Planning, Remember The Trip
Did you know that Guide Me Away is rated the best travel agent in Vancouver on Yelp? Years of experience contribute to assuring customers have the trip of their dreams! Then to further help in making your travel plans, we have both English and Hebrew speaking travel experts ready to assist.
Learn more about the services Guide Me Away provides and how we can help make those dreams a reality. Contact our travel experts today!
Subscribe to us to receive valuable information and insights now!