Everything you need in one great package 
With the best selection of top-rated hotels and resorts and award-winning service, your all-inclusive vacation will be a tropical breeze under our wing. From checking in at the airport to your flight, transfers and resort stay, we take care of it all!
Round-trip flights 
Accommodations at some of the best resorts in the tropics
Complimentary round-trip airport transfers
Best pricing, best service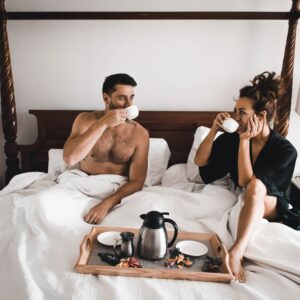 Bachelor party
Girls' getaway
Family reunion
Business retreat
Holiday gathering
Best room category
Luxury resorts
Upgraded utilities
Premium benefits
I have dealt with many travel agents in the past and so far Lia is the best (by far)! She is one of a kind and truly amazing! I felt very comfortable with her. She is very professional, patient, trustworthy, quick and attentive. She customizes the perfect vacation based on your needs for the best price. We had many options to choose from for our honeymoon, and I was very nervous and overwhelmed. Lia made sure to take all the stress of my shoulders and with a lot of time and care, she found the perfect honeymoon vacation for us. I would recommend her to everyone I know and don't know, and definitely will book our next vacations with Lia in the future.
I told Lia I'd like to go somewhere sunny, with a pool, and within the US. On the same day, I had three options in my email, and I booked my vacation to Hawaii. I stayed at the Sheraton Waikiki in Honolulu, and only when I got there did I realize the great location of this hotel. Lia was very responsive by mail, phone, and WhatsApp. On my last day, when I was 1 minute late to the shuttle that picked me to the airport, I already had a reminder from Lia to make sure everything is OK. This was my first trip that Lia booked for me, and certainly not the last one!
The most professional agency ive ever worked with, Lia was more than perfect. We went to Cabo with 2 little babies, everything was super scheduled from the flight to the arrival. We had a personal driver waiting for us, only us!! The room was beautiful it was one of the most beautiful view to wake up to. We got a true ROYAL service from the hotel employee. Thank you Lia Meet u again in the next Vacation