Taking a trip to Hawaii? We want to help you find the best activities for your trip that offers something for the whole family. If you are going to Honolulu, Maui, or the Big Island we compiled a list of a variety of activities for each place. Family events include whale watching, national parks, aquariums, luaus, and the best beaches!
Honolulu
1. Manoa Falls
Location: 20-minute drive northeast of downtown Honolulu.
Just a 20-minute drive outside of downtown Honolulu is a perfect hike for the whole family. 1.6 miles on a well maintained out and back trail through a bamboo jungle. Find your way to a stunning view of the falls that the family can enjoy.
2. Dolphin Quest
Location: 5000 Kahala Ave, Honolulu, HI 96816
Take the perfect opportunity to come face-to-face with dolphins! Dolphin Quest is a great experience where visitors can feel "connected to the dolphins" (Dolphin Quest). Visitors call it the highlight of their trip and a great experience for kids.
3. Honolulu Zoo
Location: 151 Kapahulu Ave, Honolulu, HI 96815
This world-renowned zoo has a wide variety of animals including Cane Toads, Chimpanzees, Galapagos Tortoise, Giraffes, Spider Monkeys, a Black Rhino, and an Alligator. Be sure to keep an ear out and listen for the birds and reptiles. Learn about the animals and sign up for a tour like the Twilight Tour. The Twilight tour takes place at night where a guide will tell you all about the night routines of the animals.
4. Hanauma Bay State Park
Location: 7455 Kalanianaʻole Hwy, Honolulu, HI 96825
Hanauma Bay is a great place for a day trip with the family or if you're looking for tours! The Hanauma Bay Snorkel Tour is known for having the best snorkeling in Oahu! The North Shore Beach Bus & Hanauma Bay Snorkel Tour includes a stop at the beach where the television show Lost was filmed, swimming with turtles and wild dolphins, as well as calm water spot to paddle board.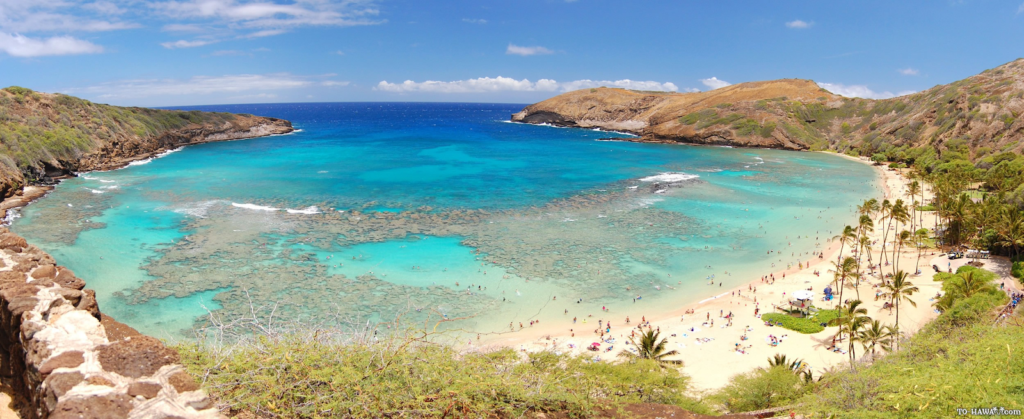 5. Luau
Visitor call luaus one of their favorite things to do in Hawaii and Honolulu is a hot spot for them. Spend an evening hearing live music, watching vibrant hula, and eating fresh Kalua pig. Here are some you can find in Honolulu, click on the link of each of them to find out more.
Maui
1. Haleakalā
Location: Haleakalā
Haleakalā is a tourist attraction referred to as a sacred landscape of Maui. This National Park is well known for its remarkable sunrise. You can drive right up to the Haleakala Visitor Center where you can watch the sunrise or sunset. The park offers many hiking trails with scenic views and keeps an eye out for Hawaii's state bird, the Nene.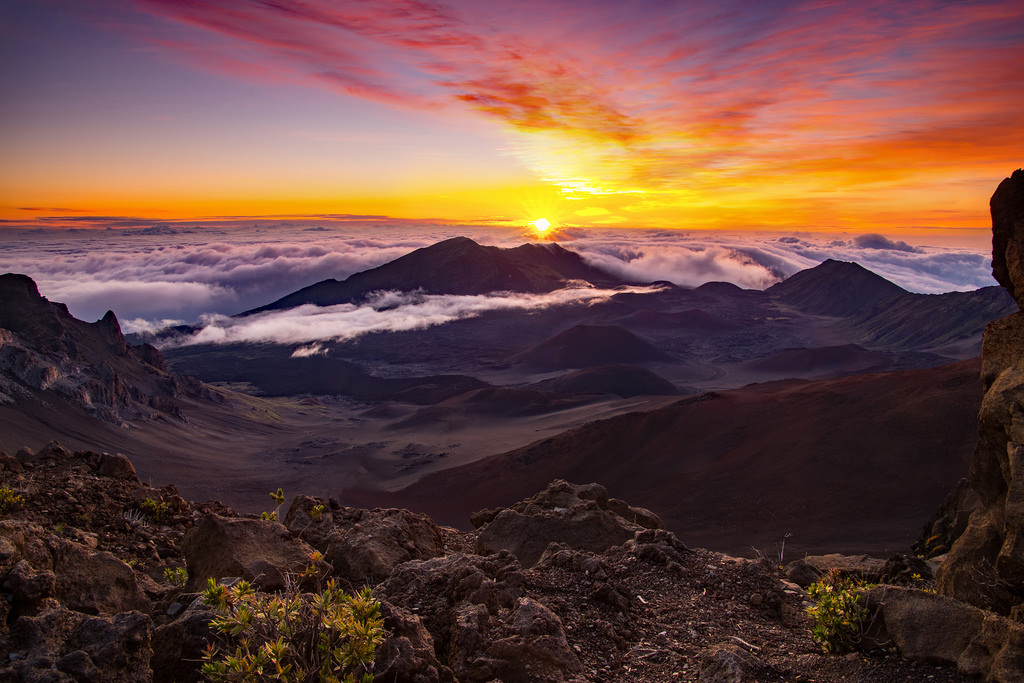 2. Molokini
Take a boat with the family to a submerged volcanic crater to find some of the best snorkeling in Hawaii. Keep an eye out for whales on your boat ride there. Enjoy snorkeling with over 200 species of fish. Several tours make an extra stop to Turtle Town, where you'll have the chance to swim alongside Hawaiian Green sea turtles on the Maui Coastline. A very kid friendly and safe environment to swim in. There are several options for snorkel trips to Molokini, one of the favorites is Pride Of Maui.
3. Atlantis Submarine
Location: 658 Front St #11, Lahaina, HI 96761
Interested in going beneath the surface to see all kinds of marine life 100 feet in the ocean? The Atlantis Submarine will take you for a ride to see all kinds of coral reefs and marine life. The Atlantic Submarine fits 48 and people and welcomes toddlers 36" and above. This submarine was featured on a National Geographic television special so don't miss out on this opportunity.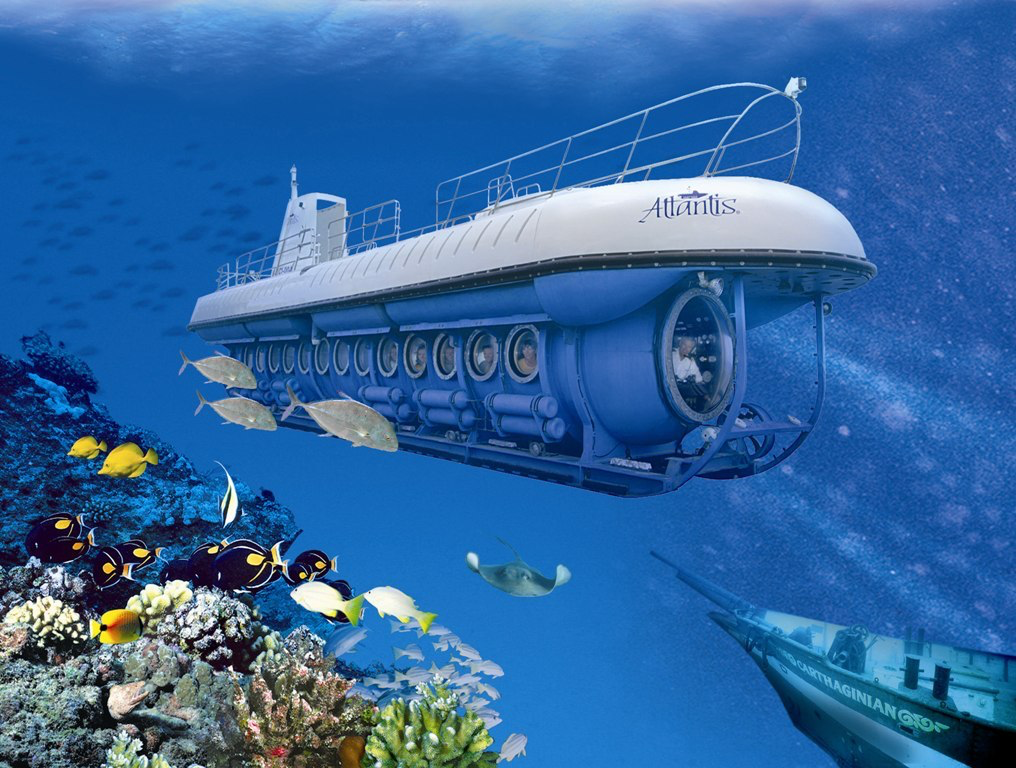 4. Maui Ocean Center
Location: Maalaea, Maui, Hawaii
Take a visit to the Maui Ocean Center, the largest tropical aquarium in the U.S. This exhibit includes all kinds of marine life including stingrays, thousands of different kinds of fish, and an octopus! Be sure to stop by and see the sea turtles and the shark pool with Hammerhead and Tiger sharks! It also includes education films about whales and Hawaiian cultures.
5. Maui Animal Farm
Location: Lahaina
Take the kids to Maui's favorite petting zoo, the home of horses, goats, sheep, chickens, and more! Kids have the opportunity to feed and pet the animals. Take a tour to learn all about farming on Maui and the history of animal arrival to Hawaii. Be sure to remember to make reservations before you go!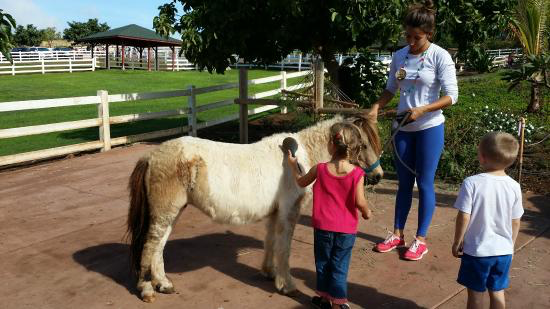 Big Island
1. Hawaii Volcanoes National Park
Location: 45 miles southwest of Hilo
This National Park is one of the most visited attractions in Hawaii. Be sure to stop by the Kilauea Visitor Center to learn more about the National Park and the volcanic activity. The park includes the Thurston Lava Tube, the still-active Halemaumau Crater, and a dense Tropical Rainforest. Be prepared for various forms of forecasts, rainy, windy, or sunshine.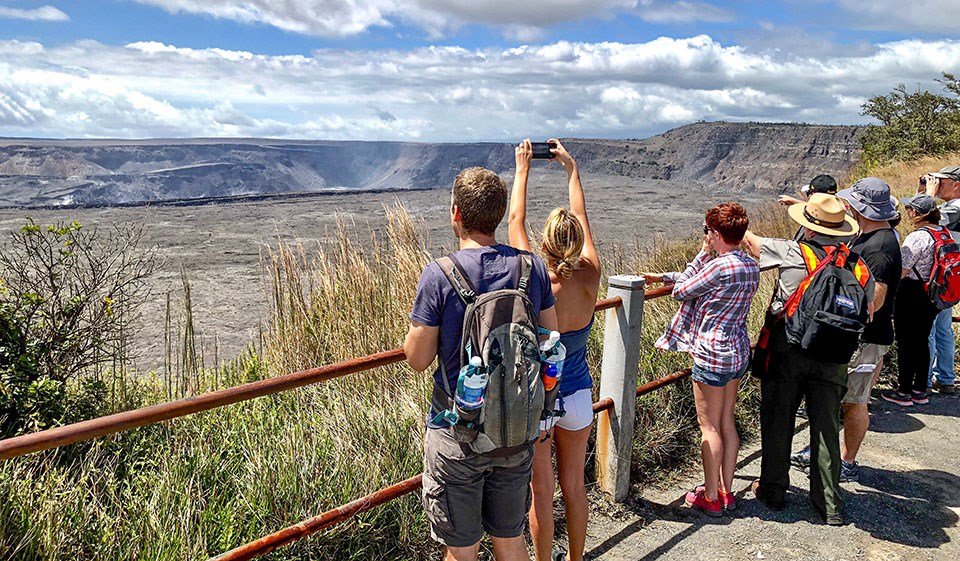 2. Luau
As you might have heard luaus are great family events and offered all over Hawaii. Most luaus include activities for kids along with large buffets and local foods.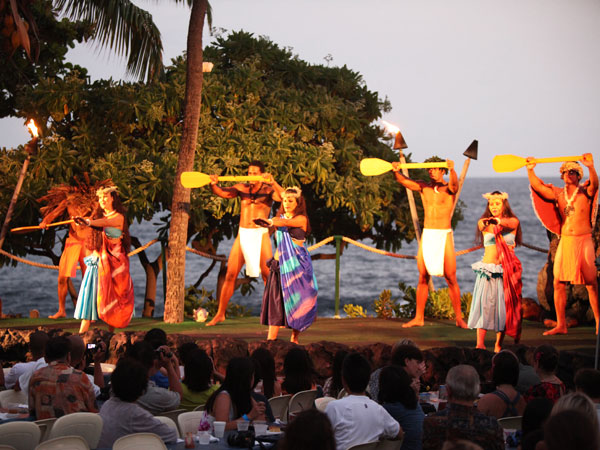 3. Rainbow Falls
Location: Hilo
Plan a morning trip to check out this magnificent 80 ft high waterfall. This kid-friendly trip makes for a great family excursion. If you visit in the early morning while it's sunny you can see many rainbows by the reflection of the waterfall. To get there you will walk past lush vegetation and some immense banyan trees.
4. Manini'owali Beach (Kua Bay)
Location: 723990 Mamalahoa Hwy, Kailua-Kona, HI 96740
Manini'owali Beach is a great place for young kids. This beach features white sand, clear water, with lots of fish and sea turtles to see. This is a great opportunity if you are trying to get away from the crowd. This area offers snorkeling early in the day and has big waves perfect for boogie boarding later. Showers and restrooms are available at the parking lot.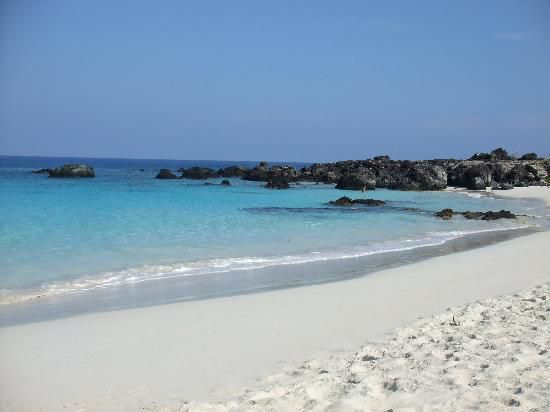 5. Kanaloa Octopus Farm
Location: Kailua-Kona, HI 96740
Kanaloa Octopus Farm is a great place for children 5 and under. At this research facility, they are discovering how to raise octopuses and educating visitors about it. The farm harm provides great tours and is a great experience for the whole family. The aquaculture research at Kanaloa Octopus Farm is funded entirely from tours. Tours are offered to the public twice a day.
If you happen to check out some of these incredible destinations while in Hawaii, give us some feedback, let us know about your family tip. Are you looking to vacation somewhere else? Check out more blogs from Guide Me Away to find the best family excursions.
Enjoyed this article? Sign up to our newsletter to receive more tips on restaurants, travel destinations, and attractions.
[mailerlite_form form_id=1]