Top Four Luxurious Hotels in Greece You Must Consider!
It's no secret that Greece is one of the most luxurious islands one can visit. If you read our previous post, you got insight on what you need to know when island hopping within the beautiful country; if you haven't, you can read it here. To go along with that post, we have conducted a list of our top luxurious hotels in Greece! Don't forget, our travel experts are highly trained in giving you the most unique and unforgettable travel experience!
We do not own the rights to any of the pictures; ownership is listed in the caption.
Image taken from www.booking.com
Enjoy your stay in Crete with a luxurious guest room, villa, or suite at this immaculate hotel. With rooms overlooking the sea, you are sure to start each day on the right side of the bed! Upgrade your stay and get access to your own private balcony pool thats heated in the colder months. Luxury just got brought to a whole new level!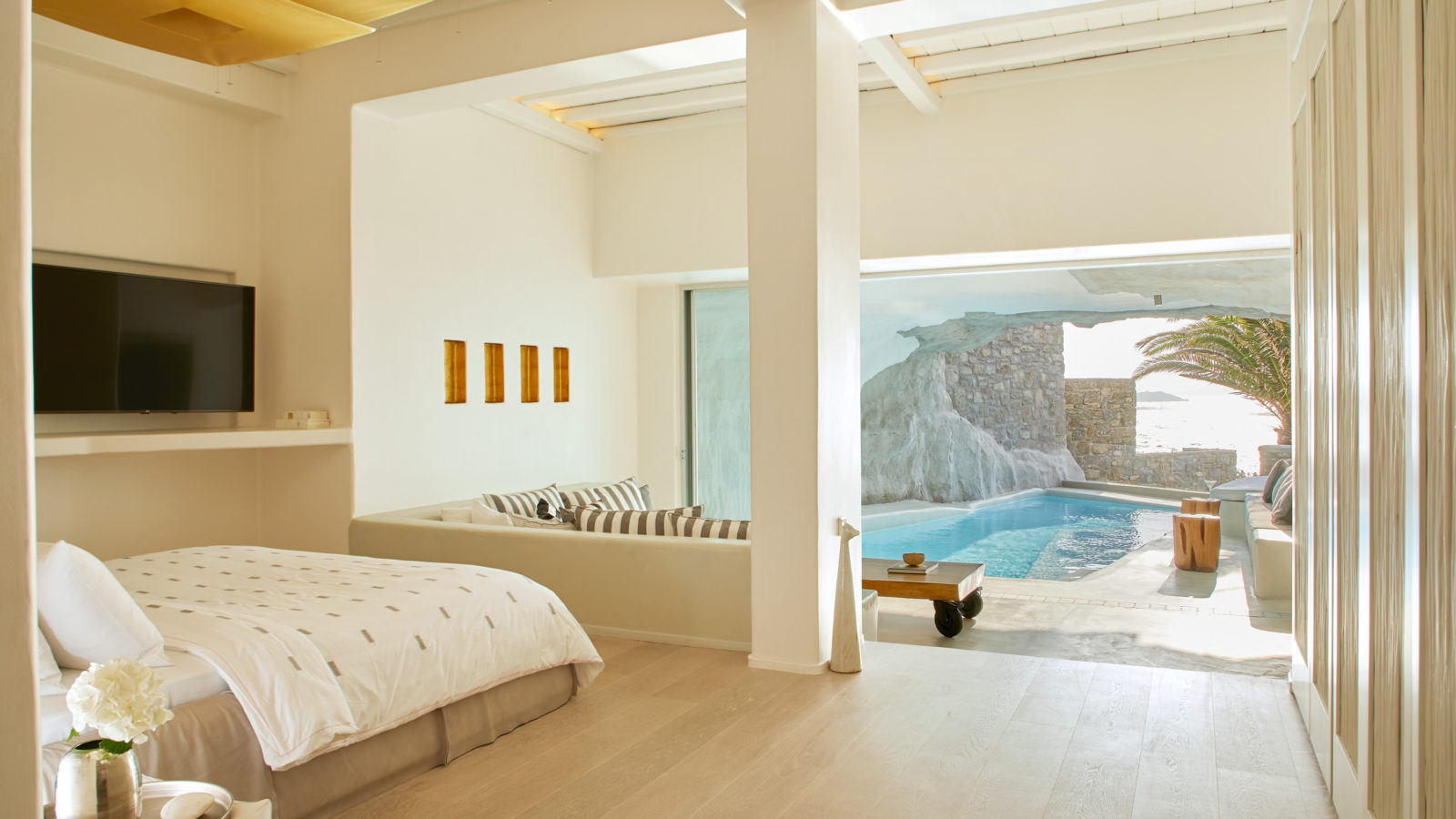 Image taken from hotel website
This hotel truly knows the meaning of luxury. Enjoy your stay in the exquisite cave pool suite (pictured above) with an endless amount of exotic views. The infinity pools match up perfectly with the sea giving you the ultimate view. What are you waiting for? Your dream vacation starts here at this luxurious hotel in Greece!
Image taken from Small Luxury Hotels of the World
Have you seen the pictures and videos of the hotel in Greece with the river pool? Well, this is it! Choose from a number of different rooms, but for the most magical experience, we recommend this river pool suite. Offering all the romance and stunning views, it's easy to see why this is one of the most sought after luxurious hotels on the island!
Image taken from hotel website
Stepping away from the typical white washed luxury accommodations, this hotel is equally as luxurious. Hotel Grande Bretagne is both famous and historic, and it doesn't fall short of an incredible experience. Whether you enjoy romantic dinners on the terrace overlooking ancient Acropolis or relaxing in the spa, we're sure you will be bale to make memories that will last a lifetime!
These hotels are a only small portion of the luxury that awaits you in Greece. If you are looking to plan a vacation to Greece and are looking for the romantic luxury that makes the beautiful country famous, contact one of our travel agents today! We are eagerly waiting to help make your dreams come true!