Dreaming of white sandy beaches? As the last of the winter freeze melts away, spring break is the perfect time for a warm all-inclusive resort getaway. All-inclusive resorts are the ideal choice for family vacations as they offer something for everyone! Mexico alone is home to hundreds of all-inclusive resorts. It continues to be a popular destination as many flock to its sun-soaked coastlines.
Mexico is the land of white sand beaches and sun galore. Whether your family is made up of more sunbathers or adventure-takers, you'll find it! Your whole crew will love the country's lively culture and delicious cuisine. If you're a history buff, many of the ancient Mayan ruins are still very intact throughout much of the country. This is truly a destination for the whole family's bucket list.
Have you booked your family's spring break holiday yet? It's never too early to start planning! Luckily for you, we have put together the top all-inclusive resorts in Mexico to help start your decision making.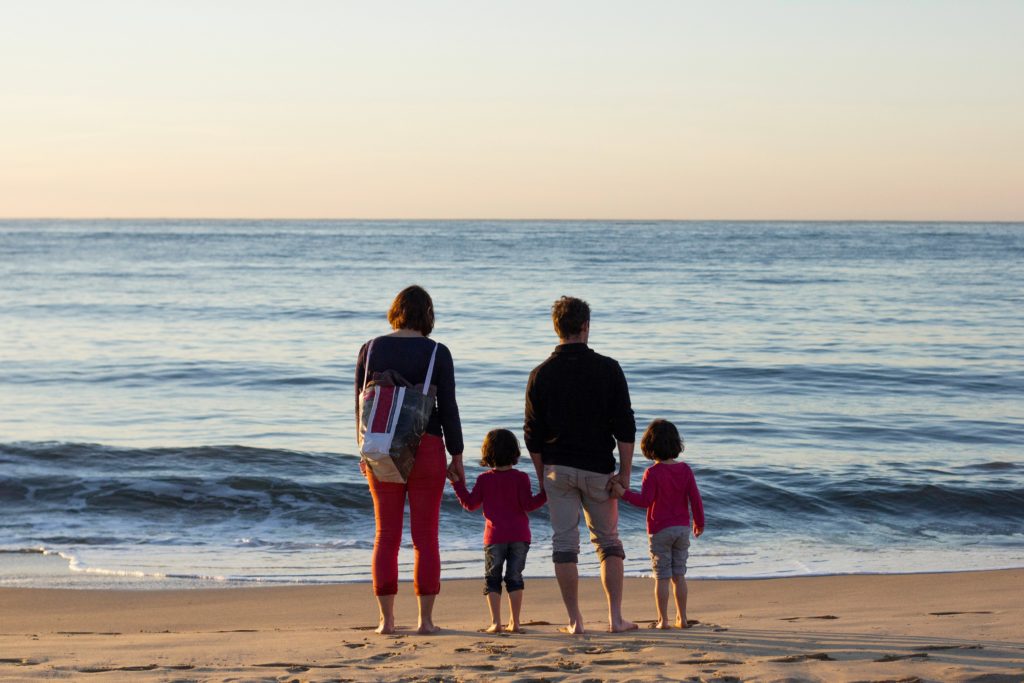 Cancun
Located in the beautiful Riviera Maya stretch of white sand beaches, Azul Beach Resort Riviera is paradise. Your whole family will love the family-centric feel of this all-inclusive resort stay. With the Azulitos Playhouse program, you can join in the fun together such as family cooking classes and endless beach activities. Then the added cultural immersion activities create fun new experiences for your young ones and you also if you choose to join in! The spa offers special children's' suite services so everyone can partake in a little rest and rejuvenation. Have you heard of a chocolate manicure or strawberry pedicure? We haven't but we're sure you're kids won't be able to forget the experience! When you're ready to wind down after a long day, connected family suites ensure that you're never too far away from your loved ones.
Tulum
Known for its white-sand beaches and well-preserved Mayan ruins, Tulum is a beautiful part of Mexico to visit. Inside of the resort though there's entertainment and fun for all ages (big kids included)! The Explorers Club provides the perfect experience for your younger kiddos. Camping adventures, rock climbing walls, and a state-of-the-art water playground assure that they won't ever want to leave! Even the available teen's club gives a safe and supervised area for teenagers to connect with others their age. Meanwhile, you can go about exploring some of the further perks of the Dreams all-inclusive resort experience. While the kids are out to play, take advantage of the resort's world-renowned spa and wellness center. Enjoy all-inclusive freedom with Dreams' Unlimited-Luxury, where nearly everything is included. Now that sounds like a purely blissful getaway, doesn't it?
Cancun
In their own words, Hard Rock Hotel is where "paradise comes to play" and we completely agree! Make this year's spring break fun for the whole family between white sandy beaches, world-class dining, and so much more. Enjoy the catered all-inclusive resort experience through activities galore and endless refills. The youngest rockstars of your group will love the Unlimited Playtime Packages filled with age-based special amenities and activities. While the Hard Rock Roxity Kids Club™ offers arts and craft activities, snorkeling, and epic pool parties! Meanwhile, we're sure you will delight in 'Heaven', the adults-only retreat. This slice of paradise is equipped with a private beach when you just want to sunbathe in a little peace and quiet. Finally, at the end of the day, you will hardly be able to tear your young ones away from the colorful winding slides of Hard Rock's fun-filled Rockaway Bay Waterpark!
Playa del Carmen
Spend your spring break vacation at Paradisus where they excel with their family-friendly guarantee. Their unique Family Concierge service with a personal butler during your stay ensures a luxury experience for your whole tribe. Exclusive Family Concierge facilities include private beach areas, access to select restaurants, and fully-equipped family suites among many others. We haven't heard of a better definition of an all-inclusive resort experience. The resort's 22 restaurants and bars will delight your tastebuds with plenty of new options to try over your holiday. Then when your family is feeling adventurous, take off on one of their program's many activities, sports, and/or excursions!
Cancun
Set along a private stretch of beach, Dreams Playa Mujeres Golf & Spa Resort seems as if your family dove into paradise. When the sand gets to be too much, the on-site waterpark will delight kids of all ages. Your family will love the nightly musical performances and stage shows following a day of adventure. Theme nights and beach parties are a common occurrence when you stay at Dreams! Share in cooking classes (and tequila tastings for those of age) to grow your skills as a family in the kitchen. In addition, the Playa Mujeres Golf Course greens are available for practicing your swing with or without the kiddos. The best part of this resort? The Delphinus® Dolphin Habitat. Their world-class interactive program will leave a lasting memorable experience of your family's favorite spring break ever!
Cancun
This family-friendly all-inclusive resort is the epitome of luxury with oceanfront views in every suite. Leave your parental worries aside with the Eko Kids Club and their daily programs of fun, educational activities. While your little ones explore, spend your days partaking in kayaking, aerobics, cooking classes, dance lessons, and more! Venture as a family on one of the many excursions exploring the beautiful area around the resort. Let the Generations team make your spring break vacation an unforgettable experience with catering to every step of the way!
So what are you waiting for? Book your family's best spring break vacation today!
Interested in checking out other destinations elsewhere in the Caribbean? Discover more luxury all-inclusive resorts in the Dominican Republic and Jamaica too!
Feature Photo by Claude Piché on Unsplash
_______________________________________________________________________
Guide Me Away
Did you know that Guide Me Away is rated the best travel agent in Vancouver on Yelp? Years of experience contribute to assuring customers have the trip of their dreams!
To further help in making your travel plans, we have both English and Hebrew speaking travel experts ready to assist.
Learn more about the services Guide Me Away provides and how we can help make those dreams a reality. Contact our travel experts today!