The Ultimate Family Getaway…Waterpark Resorts!
With spring break and summer quickly approaching, you're probably wondering where your next ultimate family getaway will be. How about this? An all-inclusive resort located on the beach, crystal blue water, endless amenities, and best of all? A WATERPARK! Yes, you read that right. 🙂
We know we talk a lot about all-inclusive resorts, but it's for a good reason. All-inclusive resorts are an easy way to maximize your vacation, as mostly everything is included. You have meals, activities, easy access to the beaches, and adult beverages. If we are being honest, that's about all you need! Below you will find a list of all-inclusive resorts that have an onsite waterpark! Now we certainly guarantee the fun will never end!
We do not own the rights to the pictures. Ownership is credited in the caption!
Image taken from Tripadvisor
This resort doesn't have just any waterpark; it has the LARGEST waterpark in the Caribbean! Spend your days zipping down waterslides, plunging into the wave pool, or enjoying a cocktail by the pool bar. Either way, your vacation is bound to be memorable and full of adrenaline! Does this sound like your next ultimate family getaway?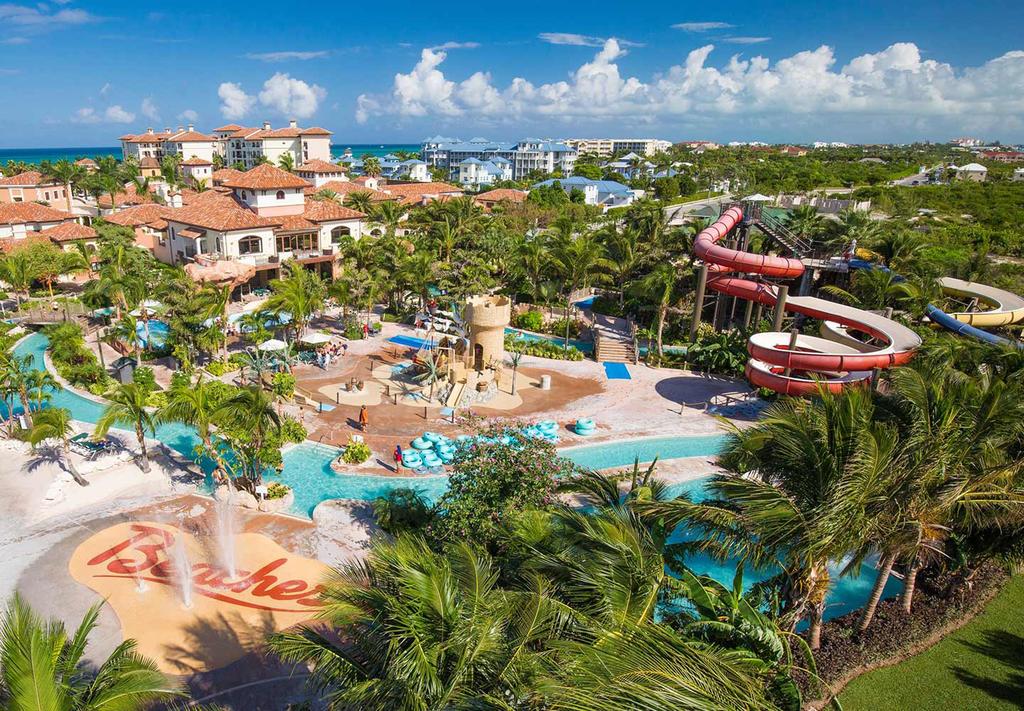 Image taken from booking.com
Located right on the beach, this resort is the perfect vacation spot for the whole family. Enjoy the five villages on the resort, all with architecture resembling Italy, France, Key West, and the Caribbean. Adding to that, there are twenty restaurants, twelve bars, a 45,000 square foot waterpark guaranteed to keep your children entertained, and a 12-mile long stretch of beach steps away! We don't know about you, but this sounds like the ultimate family getaway!
Image taken from Tripadvisor
Curious as to whether all resorts are the same in Jamaica? Well, we are here to tell you that Hilton Rose Hall stands out from the rest due to having an onsite waterpark. Families can enjoy a waterslide, lazy river, and terraced pools. Looking to have an adults-only day? This resort also offers on-site babysitting services! Add in the pool-side drink service and WE ARE IN! Your next ultimate family getaway starts here!
Image taken from resort website
Enjoy the luxury of an adults-only and family-friendly resort all in one place. The on-site waterpark not only offers many slides to choose from, but it also has many shallow water areas for younger children to join in on the fun! This resort even has a pool-side bar with non-alcoholic drinks, so children are sure to stay hydrated while making memories on their next ultimate family getaway!
Now, like we said earlier, we know that we talk A LOT about all-inclusive resorts. As you can see, they have a lot to offer, so why wouldn't we? Our travel experts here at Guide Me Away are full of knowledge to help you plan your next ultimate family getaway! We work with you to stay within budget while maximizing your vacation experience. You're only one step away!