A cruise is a perfect vacation for those looking for an all-inclusive getaway. Cruise lines come with included meals, planned excursions, family activities, and the perks go on! Though with the never-ending list of cruise options, it can be a bit overwhelming to know where to even start! Let's be the first one to say, your vacation planning shouldn't cause you extra stress before you even get going.
You have many decisions to make when choosing a cruise line. Though it may be tempting to find the most budget-friendly option, those aren't always as cost-effective as they appear. If you're traveling with little ones, you certainly don't want to end up on a boat for seven days with college spring breakers partying till 3 am. Are your palms already getting a bit clammy? No worries, we're here to alleviate that stress. Whether you're looking for a quiet escape or a fun-filled adventure, we have you covered. Read on to find the perfect cruise line for you!
The Luxury Lover
With one of the highest space per guest rates in the industry, you will quite literally feel the luxury on a Seabourn cruise. Once you step on the boat you'll be greeted with a glass of champagne and a personal suite stewardess to assure your holiday is a breeze. The all-inclusive experience is fully taken care of ahead of time so you never have to worry about a surprise bill or charge. Seabourn is designed with the highest level of luxury in mind so you can enjoy the vacation of your dreams in high style.
This cruise line provides a truly catered luxury experience onboard their ships. Their all-inclusive fares take care of every step of the way from the time you walk onto the plane. With unlimited free onshore excursions, you're guaranteed fun on AND off the boat. Not having to worry about which excursions to splurge on and which not throughout your trip is a unique opportunity only offered by Regent Seven Seas Cruises. While onboard, retire at any point to your elegant suite with comforts and amenities that rival many of the finest hotels and resorts. Luxury is a step above the rest on a cruise with Regent Seven Seas!
The Foodie
The luxury of Silversea cruises shines through their culinary experiences. All of their ships offer exquisite dining options through varied restaurants and eateries. Though, their unique selection of culinary voyages takes them a step above the rest. Enjoy market to plate excursions to thoroughly understand the local food culture with an experienced chef. Then be guided through food and wine pairings reflective of the local regions. For those looking to get into the action, you'll have the opportunity to participate in onboard culinary workshops and learn new skills. Silversea caters to a true all-around foodie experience for its travelers.
Don't settle with just any cruise line dining. Instead, sail away confidently in foodie heaven on an Oceania Cruises ship. With their sourcing of only the finest and freshest ingredients, their quality shines through from land to sea. Their selection of chefs from the world's best restaurants guarantees that each meal onboard will delight in Michelin-star deserving quality. Then connect with the local food scene in each destination with their exclusive Culinary Discovery Tours. Your taste buds will savor with your choice in this foodie-friendly cruise line.
The Family Getaway
One hint at the word "Disney" and you know family-friendly is the name of the game. Travel the world with a ship designed with family in mind. The Disney Cruise Line ships are known for their fun amenities such as epic onboard waterslides and elegant family suites. When it's lunchtime, buffet dining options make eating out a quick and easy experience sure to please everyone. Even better, their interactive dining experiences will thrill your youngest with surprise visits from popular Disney characters. Then enjoy the rest of your evenings with live shows and deck parties bringing you face to face with all the fun. Create lasting family memories with a vacation on a Disney Cruise Line.
Rated the 'Best Cruise Line Overall' over the last fifteen years, Royal Caribbean leads across the industry. The fun starts as soon as you board the boat with activities galore. Your kids will love the thrills of trying the FlowRider surf simulator or riding the Ultimate Abyss, the tallest slide at sea. Their award-winning adventure youth program guarantees a fun and educational experience for the youngest guests. Similarly, their teens & tweens program features arcades and teen-only hangouts and nightclubs. Finally, their world-class cruise shows give the opportunity for the whole family to join together at the end of the day. Royal Caribbean will ensure that this family vacation won't be soon forgotten.
The Quiet Escape
Relish the elegance and sophistication of Europe's famous waterways on a Viking cruise ship. Unlike the famous Caribbean cruises, you won't find the loud partying crowd here. Instead, enjoy the peace and serenity of a trip on one of the Viking's river cruises. They even have a whole category of 'Quiet Season Mediterranean Cruises' for those looking for a more peaceful vacation. Fewer travelers and lower airfares make one of these cruises ideal for the traveler looking to get away from the noise.
Imagine sailing off into French Polynesia without a single care in the world. That's what you get when you cruise with Paul Gauguin. Their voyages are made even more quiet and pristine with unforgettable day trips to one of their private beach retreats. Their unique spa onboard offers an extensive range of services to relax even the most tired bones. Similarly, a fitness center onboard gives you plenty of time to stick with your exercise plan and escape to an even quieter state of mind. Book a date without a school holiday and enjoy that additional precious quiet time throughout the boat. So all you need to do is sit back and enjoy that included Mai Tai, poolside.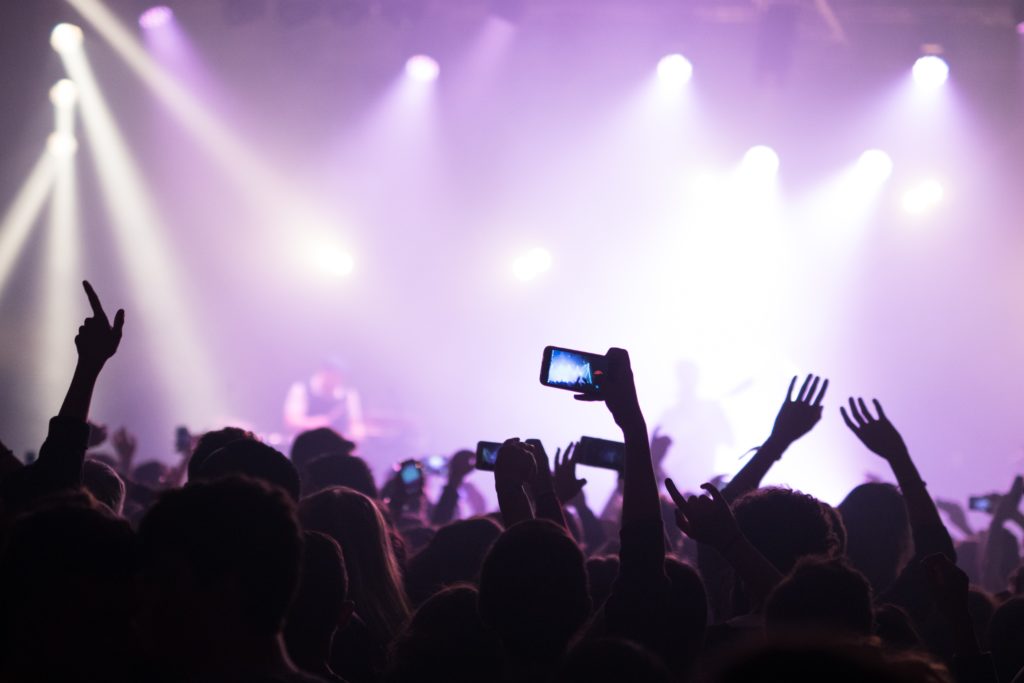 The Night Owl
With 26 years in the business, Crystal knows a thing or two about cruising. One of their many highlights is their award-winning entertainment, renowned guest speakers, and local enrichment. Enjoy access to premier entertainment from movies in the theater to Broadway-inspired shows in the Galaxy Lounge. Their unique approach to evening entertainment brings enrichment through onboard book readings from your favorite authors to inspiring workshops and lectures. We're sure you'll enjoy many evenings of delight onboard the Crystal cruise line.
Winner of the 'Best Cruise Lines for Onboard Entertainment' by Cruise Passenger Reader's Choice Award, Princess Cruises is where to go for evening fun. Broadway-caliber production shows make up their nightly entertainment. Missing your tv binging? Spend your evenings following the contestants of The Voice of the Ocean, a spin on the #1 rated tv show. The nightlife goes on with neverending options of comedians, live music, magicians, and the occasional "disco deck parties". Who needs sleep anyway? Vacations are meant to be lived to their fullest, day and night!
The Budget-Conscious
Especially as the holidays grow near, Carnival can be a great place to find a good cruise line deal. Equipped with spas, water parks, tiki bars, and more, they include many of the necessities to create a great cruise. Though if you're watching your budget, we highly advise not getting too close to the onboard casinos… We do want to make sure you know that additional charges may occur throughout your sailing trip. Unlike an all-inclusive cruise, the dollar amount may start off small but will increase as you go along your trip. Paying for dinner bills, drinks, tips, etc. all cause an unnecessary annoyance until you've blown your travel budget in the first two days. That being said, Carnival is a wonderful choice for any 'First Time Cruiser' looking for great experience and value.
Another budget-friendly cruise line, Holland America offers a varied selection of destinations in over 450 ports of call. Their 'best price guarantee' provides a no-risk, best value option for those looking to book a cruise as you KNOW you will have the very best price among any competition. Savory cuisine and live music are some of the many highlights of the ship along with thrilling offshore excursions. Look for the all-inclusive package offers to avoid getting nickel and dimed throughout your trip!
It can be difficult to sift through the long lists of cruise line choices and peel through advertisements. If you're looking for more sustainable cruise lines options, we have a list of those too. Because the most difficult part of your travel planning should be trying to close your suitcase!
_____________________________________________________________________
Guide Me Away
Did you know that Guide Me Away is rated the best travel agent in Vancouver on Yelp? Years of experience contribute to assuring customers have the trip of their dreams!
To further help in making your travel plans, we have both English and Hebrew speaking travel experts ready to assist.
Learn more about the services Guide Me Away provides and how we can help make those dreams a reality. Contact our travel experts today!
Feature Photo: by Peter Hansen on Unsplash