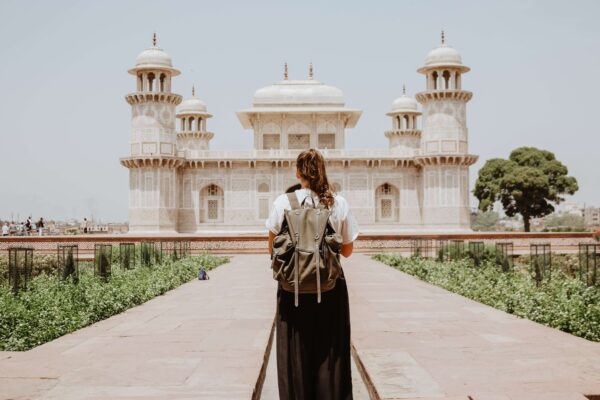 Traveling has so many positives such as broadening your horizons, enhancing your creativity, and boosting your happiness! But traveling has some negatives such as the litter caused by tourists, and the use of a lot of fuel to fly. However, with these eco-friendly and sustainable travel tips, you can reduce your impact while traveling and help leave the planet a better place!
Sustainable Flying & Transportation
Flying by plane is often the most convenient and best way to get to your destination.
A way a traveler can sustainably offset their plane ride is to fly with eco-friendly airlines. Check with airlines to see if they use sustainable aviation biofuel. Another sustainable travel tip to help reduce your carbon footprint is to fly direct flights.
When traveling, also try to use public transportation, high-speed trains, and bikes! This can help reduce your carbon footprint and also allows you a more intimate view of the local community!
Where to Stay
To travel sustainably, think about staying in eco-friendly and conscious accommodations! Check with hotels before to see what they are doing to minimize their impact on the local environment through initiatives such as if they avoided cutting down trees, if they use plastic-free options in their hotels, and if they use a form of renewable energy.
Another option is to stay in local hotels that embrace the nature around them! These places also offer some of the best views and atmospheres.
Eco-Friendly Activities
When on vacation, be sure to support the local community where you are visiting! The World Tourism Organization reports that only $5 of every $100 spent on vacation supports the local community. So when on your trip, be sure to check who your money is supporting!
Also, partake in eco-friendly activities such as biking tours, swimming & paddle boarding, and hiking! All these activities are exciting and will leave a minimal footprint!
What More You Can Do to Be Eco-Friendly
Remember to make memories, and leave nothing behind. Try to leave a place better than when you visited. Be sure to recycle and pick up after yourself.
See if airlines, resorts, and activities have options to offset the carbon footprint such as guaranteed donations to environmental means.
What are some things you do to travel more sustainably?
Be sure to contact us here at Guide Me Away to help you plan your sustainable travels.