When it comes to Kosher Restaurants, what do you look for? Is it chicken? Sushi? Pizza? In the big city of Chicago, we have various kosher restaurants that offer all the above.
If you're looking for a classy dinner, host an event, or just somewhere to stop for lunch one of these restaurants is likely to be right for you.
1. Milt's Barbecue for the Perplexed
3411 N Broadway, Chicago, IL 60657 •  (773) 661-6384 • http://www.miltsbbq.com
Best Plates:
~Smoked Brisket Sandwich (Chopped brisket served on a toasted hamburger bun. Served with sauce on the side. Includes a side of fries or choice of coleslaw)
~½ BBQ Chicken (Applewood smoked chicken. Includes one side and coleslaw.
~Char-Burger (Includes a side of fries or choice of coleslaw)
In a city where BBQ has caught fire in the restaurant industry, Milt's Barbecue was able to make its mark. You can expect a plate of sweet, crunchy pickles after arriving. The restaurant will be closed Friday through Saturday for the Sabbath. Even more, is mentioned in the New York Times with all you need to know about Milt's Barbecue.
                               Credit: Check Please
2. Hamachi Sushi Bar
2801 Howard St, Chicago, IL 60645 •  (773) 293-6904 • hamachichicago.com
Best Plates:
~Spicy Tuna (Ground/diced tuna, spicy mayo, chili oil)
~Crispy Rice (Black and white crispy rice topped with spicy tuna, pineapple salsa, wasabi mayo, and sweet soy sauce)
~Blue Man Group (Tuna, white tuna, salmon, avocado, jalapeno, spicy mayo wrapped with blue crunch and spicy pineapple sauce)
For all the sushi lovers this is a must need stop, Hamachi is the only Kosher Sushi bar in town! The Spicy tuna and signature maki rolls is highly talked about by customers. Featured by Zagat and Great Kosher Restaurants
                             Credit: Trip Advisor
3. Evita Steakhouse
6112 N Lincoln Ave, Chicago, IL 60659 •  (773) 463-8482 •  http://evitasteakhouse.com
Yelp Review: 4 Stars
Best Plates:
~Empanadas Salteñas(Beef & chicken empanadas 2 of each, seasoned to perfection)
~Bife al Bourbon 12oz ribeye steak (Bourbon sauce, mashed potatoes & garden vegetables)
~Filet mignon au vin 12oz (Pan seared eye of the rib, garlic green beans, Bliss potatoes & Argentinian Merlot glaze)
If you're looking for a soft and peaceful mood to dine at, consider Evita Steakhouse. Where they offer homemade meals and every dish comes with intensified flavor. Recommended by Great Kosher Restaurants and Chowhound where you can find out more about their delicious plates.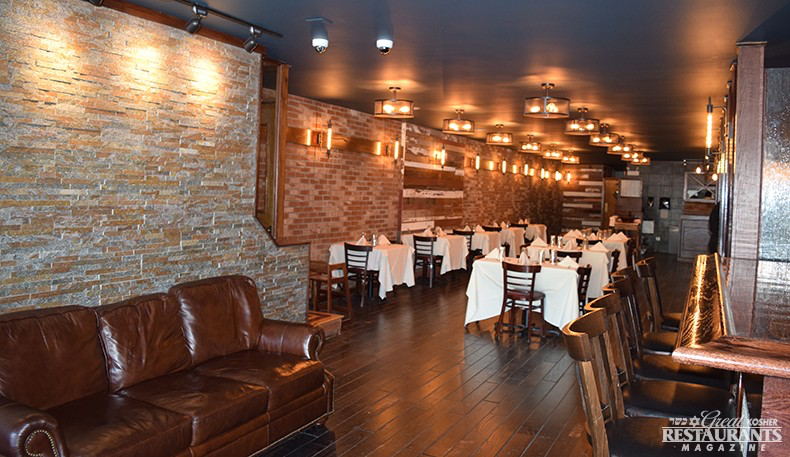 Credit: Great Kosher Restaurants
4.  MetroKlub
NEW ADDRESS: 25 S Halsted St, Chicago, IL 60661 • (312) 602-2104 • www.metroklub.com
Best Plates:
~Grilled Chicken entree (Grilled chicken breast, caramelized onion, garlic aioli toasted baguette
~Hot Pastrami Sandwich (Thinly sliced hot pastrami on marble rye with whole grain mustard)
~Seared Atlantic Salmon (Cremini mushrooms, green beans Roasted Yukon gold potatoes)
Metro Klub ensures to exceed the Kosher standards. They offer various dishes including deli sandwiches and freshly prepared salads. Their menu also includes filling entrees such as the Atlantic salmon.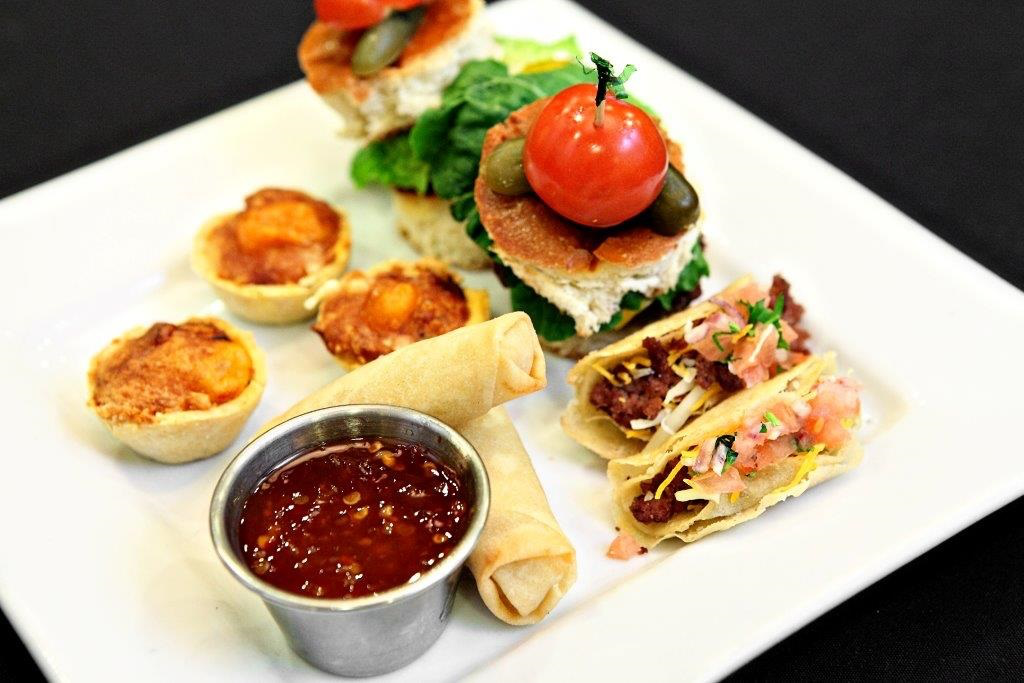 Credit: CP West Loop
5. Milt's Extra Innings
3409 N Broadway, Chicago, IL 60657 •  (773) 661-6384 •  https://www.miltsei.com
Best Plates:
~Buffalo Chicken Wraps (Fried chicken tenders tossed in spicy buffalo sauce, shredded romaine lettuce, red onion, vegan parmesan cheese, and ranch dressing)
~Mixed Vegetable Salad (Served with Balsamic Vinaigrette)
~Corn Beef Platter (House-made corned beef, honey dijon mustard, grilled slaw, and caramelized onion)
Milt's Extra Innings is a big topic of discussion! Located in the Jewish Baseball Museum and a fun place to gather as a family. Milt's hires people with developmental disabilities and donates 100% of its profits to charities. More information can be found by CBS local, Jewish Baseball Museum, and Chicago Eater.
                                       Credit: CBS local
6. Great Chicago Food & Beverage Co
Info: 3149 W Devon Ave, Chicago, IL 60659 •  (773) 465-9030 •  Great Chicago Food & Beverage Co Menu
Best Plates:
~Popcorn Chicken (With fries and dipping sauce)
~ Buckets (Small 8 Piece, Assorted white and dark fried chicken with 2 large side dishes and 4 rolls)
~The Veal Schnitzel (Tenderized veal breast with our special Shabbos breading served on a French roll with lettuce, tomato, and special sauce, includes fries or coleslaw)
Regulars keep coming back due to the friendly service at each visit.  Drumsticks, popcorn chick, chicken strips, they have it all. A place that is perfect for family gatherings and even offers catering for events. 
                           Credit: Google Photos
7. Tel-Aviv Kosher Pizza
6349 N California Ave, Chicago, IL 60659 •  (773) 764-3776 •  Tel-Aviv Kosher Menu
Best Plates:
~Shakshuka (two poached eggs in mild-spicy tomato sauce with vegetables and two pitas)
~Israeli salad (chopped cucumbers, tomatoes and green peppers with your choice of dressing)
~Pizza Puff (Includes Vegetables with extra ingredient options)

Where the locals can't stop talking about the fried cauliflower. Make a lunch stop for some kosher pizza and great service where the meals aren't too pricey. This Chicago restaurant makes for a great lunch stop and carry out.
                        Credit: Flickr
If you happen to check out some of these incredible restaurants in Chicago, give us some feedback. Let us know what you thought of the Kosher meal you tried. Maybe you're located in another city? Check out more blogs about the best Israeli and Kosher restaurants near you!
Enjoyed this article? Sign up for our newsletter to receive more tips on restaurants, travel destinations, and attractions.
[mailerlite_form form_id=1]