Planning for gluten-free travel may sometimes feel like more hassle than it's worth. It doesn't have to be this way! Travel can be as varied and inclusive as every traveler. For example, with the increase in attention to food allergies and intolerances, many resorts are starting to step up the game. Because what would be worse than an all-inclusive resort where you didn't know what you could eat?
Of course, you can always stuff your suitcase with enough safe, gluten-free travel snacks to feed a small army, but that's not much of a getaway. Not to mind the extra luggage weight charges… Keep reading for our list of the top 6 all-inclusive resorts to make your next gluten-free vacation a breeze.
Because we believe…
gluten-free travel doesn't have to be difficult!
Sandals Resorts
At Sandals Resorts, they take vacations and dietary restrictions seriously! Between their 15 award-winning resorts, they offer some of the highest-rated all-inclusive experiences. There are plenty of destinations for your choosing with family-friendly locations in Jamaica and Turks & Caicos, and couples-only stays in St. Lucia, Antigua, and four other Caribbean islands. Whether you're looking for a family experience or an all-inclusive honeymoon resort, any one of Sandals' accommodations will fit your needs!
Meanwhile, their Discovery Dining program ensures a stress-free vacation no matter the dietary restriction. Start on the right foot by visiting the culinary concierge desk and reviewing all the menus for each restaurant to determine all options for your taste buds' delight. Furthermore, within each kitchen, there are designated meal preparation stations for all modified orders. So no worries about finding a stray crouton in your salad, they have you covered at Sandals! If you are a beer lover, with a simple call ahead the resorts can order gluten-free beer for your visit among other special requests. If this doesn't sound like paradise, we don't know what does!
El Dorado Maroma
Riviera Maya, Mexico
This exclusive adults-only getaway should be at the top of your list for an all-inclusive honeymoon resort. This dreamy paradise features the first and only overwater bungalows in Mexico! So you can feel like you're exploring the exotic Maldives but with a much shorter travel time. Even more, experience the award-winning Karisma Gourmet Inclusive Experience at El Dorado Maroma. No two of their six extraordinary restaurants are alike providing you a vacation full of culinary delights and variety. Their personalized service ensures that all dietary accommodations are handled with the utmost care. Between gluten-free desserts, pasta, and many more dishes, you'll never be at a loss for options with El Dorado Maroma!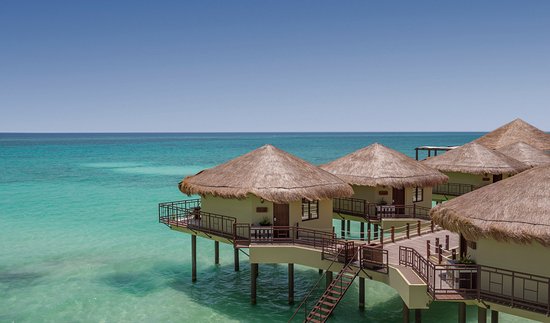 Dreams Punta Cana Resort
Punta Cana, Dominican Republic
Discover the beautiful and wild Dominican Republic from the luxury of Dreams Punta Cana Resort. Some of their highlights include sandy white beaches, elegant accommodations, a world-class spa, gourmet dining, and unlimited premium drinks among others. Furthermore, the care and attention given to gluten-free travelers are recognized in multiple five-star reviews. Friendly and helpful staff work with you each morning to ensure there will be a gluten-free option at your restaurant choice for the day! Additionally, there are "gluten-free" labels for meals within all their restaurants guaranteeing your food independence as well!
In addition, we also featured Dreams Punta Cana Resorts & Spa in our list of the best luxury Caribbean all-inclusive family resorts for their outstanding family-friendly features!

Secrets The Vine
Cancun, Mexico
With Secrets The Vine, their Unlimited-Luxury privileges include all meals and top-shelf spirits. Also, they never require reservations at any of their restaurants! This leaves you free to choose up until the last hour which of their eight restaurant options you want to try that day. Furthermore, this resort takes special care to ensure a stress-free vacation for travelers with dietary restrictions. For example, extra care includes setting up a meeting with the general food manager to serve as a connection between you and the kitchen. Meanwhile, their friendly and knowledgeable chefs go above and beyond by providing creative and thoughtful dishes for all their diners, especially those with dietary restrictions. No more frustrating communication difficulties when you're in the hands of Secrets The Vine!
Barceló Maya Palace
Riviera Maya, Mexico
Located in the beautiful Riviera Maya stretch of paradise, Barceló Maya Palace will treat you like royalty. Between their six, oceanview restaurants, their cuisine ranges from buffets to ala cart dining. From the first day, their exceptional staff will provide you with a letter explaining your gluten-free allergy in Spanish so as to avoid any tiresome communication errors. Meanwhile, at their buffet stations, a personal staff member will guide you through the dishes to explain which are safely gluten-free. This way you are free to enjoy the all-inclusive resort experience to the fullest extent!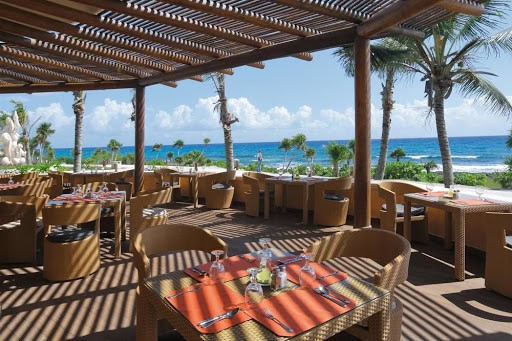 Anamaya Resort Montezuma
Costa Rica
Discover the magic of Costa Rica in the southern Nicoya Peninsula. This all-inclusive resort experience is perfect for those looking for a well-being escape with infinity pools, adventure tours, and yoga retreats. Saving the best for last, Anamaya Resort is one of the only 100% gluten-free resorts in the world. Through their expert staff, they provide their guests with daily gluten-free, organic, and local menus. Then, for your gluten-eating travel companion, the creative cuisine comes highly recommended even from those who eat it! Look no further, Anamaya Resort truly makes gluten-free travel easier than ever!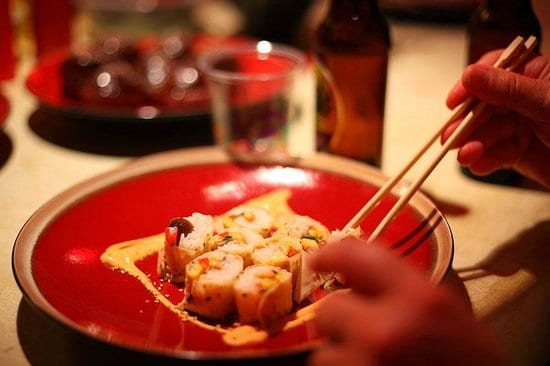 A gluten-free diet shouldn't deter you from exploring the world. With research, resources, and beautiful all-inclusive destinations such as these, anything is possible! If you still have lingering questions before booking your next vacation, contact us today! Our travel experts are ready to help craft your dream, gluten-free friendly vacation today!