Anyone interested in balmy beaches, authentic cultural experiences, and/or thrilling adventures should add Costa Rica travel to their bucket list. This Latin American country is famous for its beautiful coastlines and rainforested interior teeming with wildlife. The country's unofficial motto of pura vida (translated to "simple life" or "pure life") represents the Costa Rican's relaxed attitude towards life. You'll find this carefree way of living contagious as soon as you walk off the plane! Read further to discover the best Costa Rica travel experiences for your next holiday!
What to Eat
Gallo Pinto
Gallo Pinto is a traditional Costa Rican dish that is unmissable when visiting the country! The dish is a blend of rice, beans, onions, red pepper, and cilantro but of course, varied depending on the cook. Typically Gallo Pinto is served in the morning for breakfast but can be eaten later in the day as well. Because of being a staple in the Costa Rican diet you shouldn't have any problem finding it!
Ceviche
With Costa Rica's endless coastlines, you know there has to be plenty of great seafood options! One of the traditional dishes common throughout all of Latin America is Ceviche. This is a popular meal is made up of fresh raw fish marinated in citrus juices and mixed with finely diced herbs and veggies. Served alongside the savory fried patacones, this makes a delicious meal!
Patacones
Made from green plantains, Patacones are another staple of Costa Rican cuisine. The cooked green plantains are flattened and fried on both sides until you have a crispy disc. Many times salt and lime are added as well. They will typically accompany dishes such as ceviche or will be served with refried beans, rice, avocados, you name it. These savory treats will soon become one of your diet staples when traveling Costa Rica as well!
Cafe
Granted, coffee isn't exactly for eating, you cannot leave Costa Rica without a taste of their famous coffee. In fact, there was a law passed in 1989 prohibiting the production of any type of coffee other than 100% Arabica in the country. This being the highest quality of coffee beans solidifies Costa Rica's standing of having the best coffee in the world! You certainly won't lack in options between their eight distinct coffee bean producing regions representing the diverse climates. So go on and get your caffeine fix while traveling, you won't regret it!
Still craving more? International Expeditions has a great post about more Costa Rican cuisine to try when traveling the country! They also include recipes when you're ready to bring your travels back to your kitchen.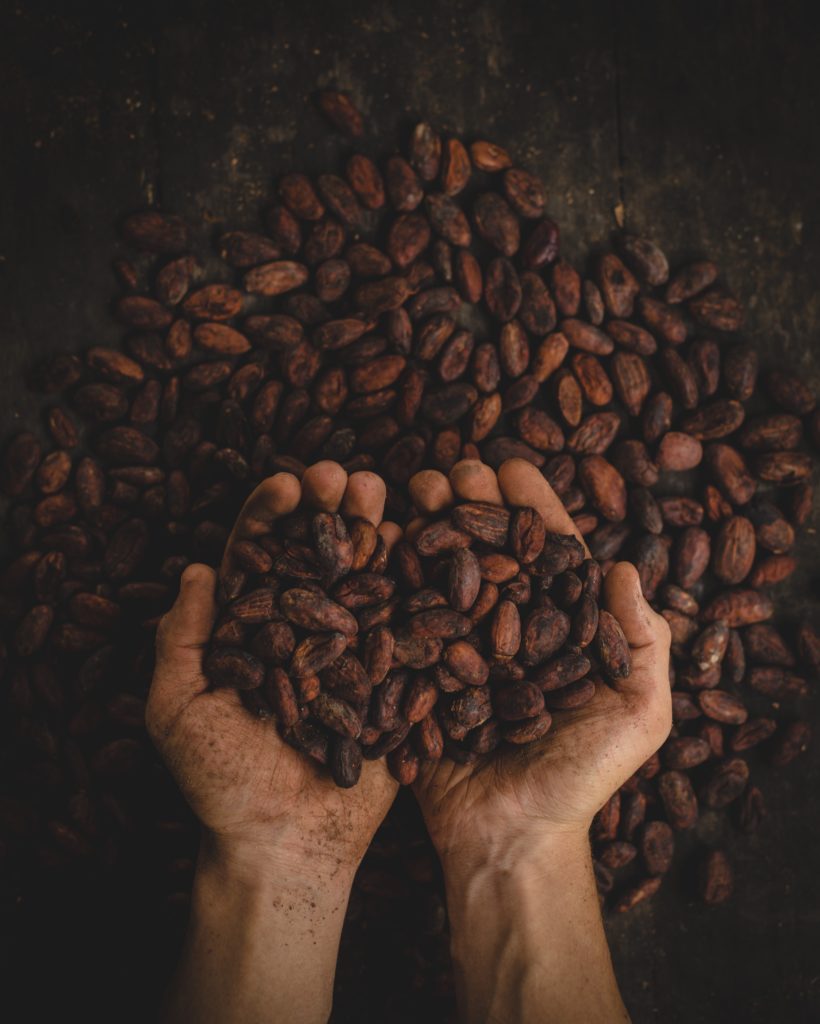 Where to Go
Gulf of Papagayo
Home to many of Costa Rica's all-inclusive resorts, the Gulf of Papagayo is the definition of beach luxury! Costa Rica travel wouldn't be complete without exploring some of this beautiful hidden destination. Made up of little bays and inlets, the best way to see some of these secret spots is by boat access! Talk about seclusion. The best time to visit is during Costa Rica's summer for balmy beach weather. Although if you're an animal lover, between July – November is humpback whale, dolphin, and turtle season! Nicknamed the "golden coast" of Costa Rica, the stunning beaches of the Gulf of Papagayo will not disappoint!
Monteverde Cloud Forest Reserve
Costa Rica is highly known for its incredible cloud forests. These forests perched high up in elevation appear to float in the sky. In 2007 the Monteverde Cloud Forest was voted one of the country's seven wonders. Walking under the lush forest canopy transports you to another world. The reserve is also full of rich biodiversity. G Adventures offers a unique experience of a guided night walk in the Monteverde Cloud Forest. Take the Costa Rica Family Journey to learn about some of the unique nocturnal animals living in these cloud forests.
Manuel Antonio National Park
Located on the Central Pacific Coast of Costa Rica, this national park is made up of beautiful beaches and rich rainforests. The beaches of Manuel Antonio National Park boast white sands and warm waters for swimming and snorkeling. Additionally, this park is teeming with wildlife! It's not about if you see an animal but when. The Capuchin, Howler, and Squirrel Monkeys are frequent visitors, especially if there's food! For example, you will certainly see some of these island residents if you take off on one of the many trails that encircle the park! This beautiful national park is a must on any Costa Rica travel itinerary.
What to Do
Go on an adventure tour!
Explore the very best of Costa Rica travel with G Adventures! On their National Geographic Journey style tour you'll find greater exploration, insider access, and the freedom to roam – all without sacrificing comfort. Your two-week Explore Costa Rica adventure will take you through the highlights of Costa Rica traveling from one coast to the other! Even better, when you book a G Adventures tour with Guide Me Away, we offer $100 off their price, including sales!
Discover Arenal Volcano!
When you're searching for a bit more thrill in your vacation, how about exploring an active volcano? Arenal Volcano is still a sight to see even if the lava flows have turned more into puffs of smoke than anything. Around the area, you can participate in rainforest hikes, horseback riding, whitewater rafting among many activities! For those looking for more relaxation, there are beautiful hot spring resorts scattered throughout as well. We believe a visit to Arenal Volcano is an integral part of your Costa Rica travel itinerary!
Learn about turtle conservation efforts!
With the immense amount of wildlife in Costa Rica, it comes at no surprise the existence of turtle conservation parks. Unfortunately, six of the seven marine sea turtles in Costa Rica are classified as threatened with extinction. Take your animal lover side a bit further with learning more about these precious animals! Along with other experiences, G Adventures' Explore Costa Rica tour includes a visit to the Sea Turtle Conservancy program in Tortuguero. Learn about the conservation efforts with a hands-on turtle experience. Still want to do more? Blue Osa gives a great list of places to help sea turtles in Costa Rica!
Other Ways to See Costa Rica
Your options are endless for ways to travel Costa Rica! Stay at one of their all-inclusive resorts located on some of the most beautiful beaches in the world. Or maybe you never want to leave the sea? Cruise to/from Costa Rica on the Royal Caribbean or Celebrity Cruises lines. There you'll find ultimate luxury traveling in the crystal blue waters of Central America and experiencing Costa Rica's best ports!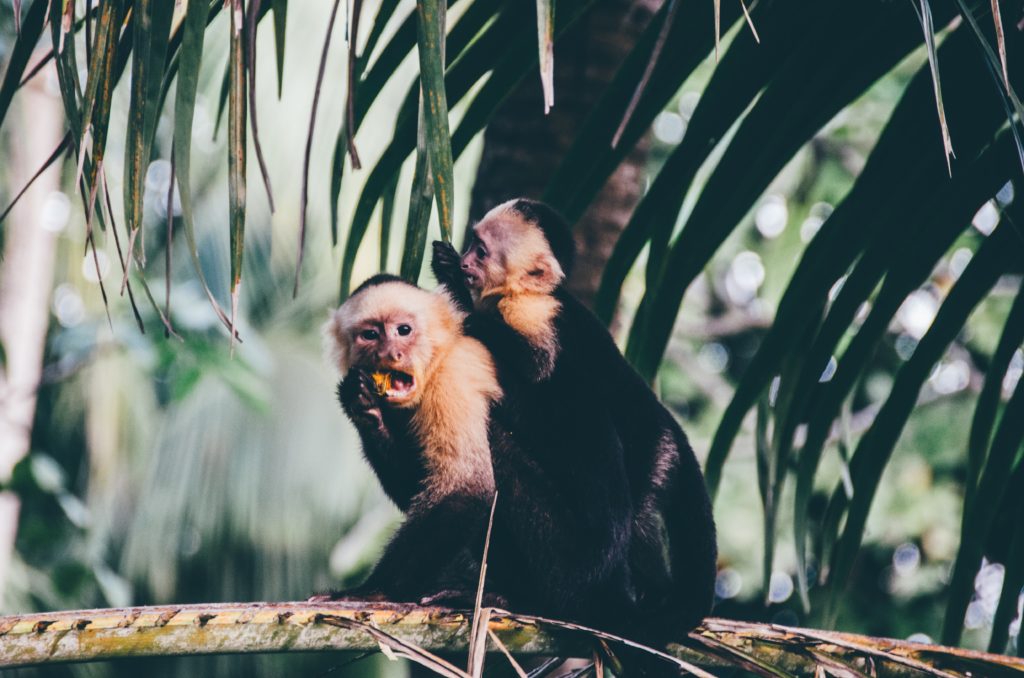 ________________________________________________________________________________________
Guide Me Away
Did you know that Guide Me Away is rated the best travel agent in Vancouver on Yelp? Years of experience contribute to assuring customers have the trip of their dreams!
To further help in making your travel plans, we have both English and Hebrew speaking travel experts ready to assist.
Learn more about the services Guide Me Away provides and how we can help make those dreams a reality. Contact our travel experts today!