Ever been to festivals in your local community but want to experience something a little bigger? Events like these will give you the chance to dip your toes into a new environment and leave you with a festival experience of a life time. We've compiled a list of some of the best festivls all over the world and Guide Me Away offers special travel deals to get to them.
1. Burning Man (Black Rock Desert, Nevada)
Art/Community
Burning Man is not just an art festival, it's a way of separating from society and getting involved in a large community in a very inclusive way. Entertainment includes all kinds of interactive art, workshop, and original live music. People that attend use bikes as the main mode of transportation to trek around the seven-mile area while meeting all kinds of people and experience is the eccentric scene it offers.
2. CARNIVAL  (Rio, Brazil)
Cultural
Take part in one of the biggest festivals in the world. Walk the streets of Rio with 5 million dressed in 18-century costumes on Fat Tuesday before Lent. The city is filled with live music and half-naked dancers. Colorful costumes are worn by over 70 different samba schools competing for the national fame prize. Carnival is celebrated all over the world, but the best celebration is held in Rio.
3. HARBIN INTERNATIONAL ICE & SNOW SCULPTURE FESTIVAL (Harbin, China)
Art
Are you interested in seeing some of the biggest snow and ice festivals in the world? Then this is your festival to beat. In Harbin, China where some of the coolest winters take place, it offers the perfect setting for ice sculptures. After seeing all the big ice cultures you'll have to check out Snow World, where buildings of ice are all lit up by different colors.
4. LA TOMATINA  (Valencia, Spain)
Cultural
La Tomatina is held every year on the last Wednesday in August in Valencia (Buñol), Spain. A few small trucks will come by to drop off thousands of tomatoes.  When the event begins participants get out of control in a tomato war zone. The game is full of laughs and good fun. Afterward, participants jump in the river to clean off and then head back into the city for a local dance party.
5. MARDI GRAS (New Orleans, Louisiana)
Cultural
Mardi Gras is held on the last Wednesday before lent and is filled with music, costumes, drinks, and a parade! The event began back in 1699 and became one of the biggest events in the world. Lent is a 40 day time period before Easter where Catholics give up something. All are welcome to this spectacular event and attendants say it is the best gathering to celebrate Mardi Gras.
6. SONGKRAN (Thailand)
Cultural
Songkran is a celebration of Thailand's New Year. This event takes place for three days where Thailand nearly shuts down and has a giant water fight. People of all ages participate and no rules apply. The event originated with the idea of everyone going back to their families and paying their respect by spraying them with water on their hands. Tourist from all over the world come to Thailand come to take part in this event.
7. HOLI FESTIVAL (India, Nepal, and Pakistan)
Religion
Holi is a day of celebration that takes place after a full Moon in March to celebrate the good harvest of the land. During the festival, people get together and throw paint at one another while the colors represent unity. Entertainment includes bonfires, marching bands, dancing, and food. In India, almost the whole country participates and is a way for everyone to come together.
8. COACHELLA— (California, USA)
Music
If you are into top artists of American music, Coachella is a place for you!
Coachella is a festival that hosts celebrities and some of the best music. The festival camping in the desert and 9 days of endless fun!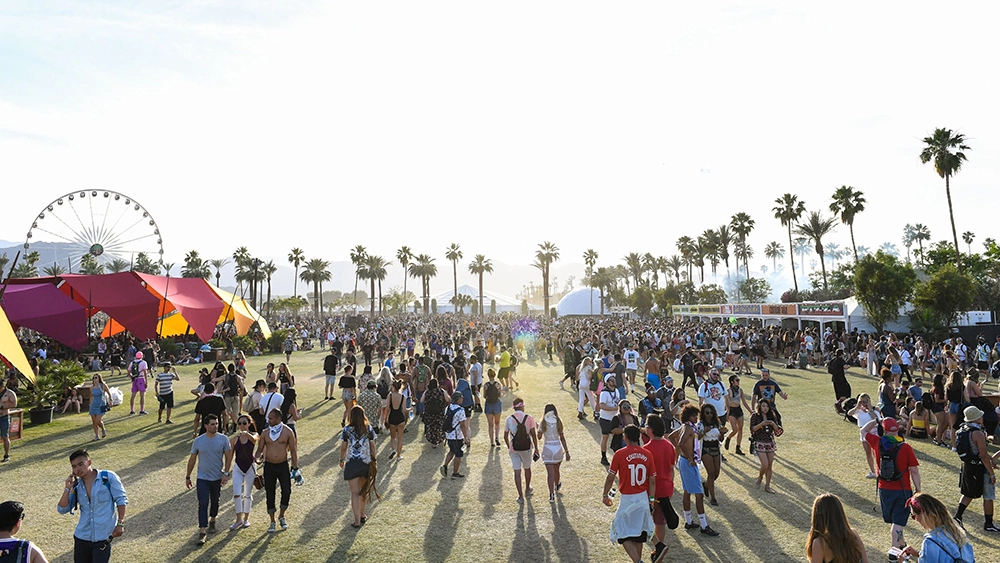 9. ST. PATRICK'S DAY (Ireland)
Cultural
If St. Patrick's Day is a day you enjoy celebrating you need to come to take a visit to Dublin for it. This multi-day celebration includes all kinds of green outfits, fun parades, live music, Celtic dancing, bar hopping, and a Guinness or two or three of course. The day honors Ireland's patron saint and started off as a national holiday but is now celebrated worldwide!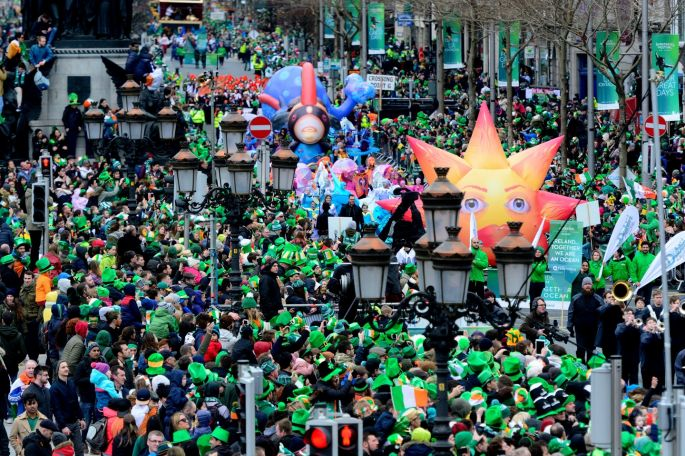 10. TOMORROWLAND (Belgium)
Music
If EDM is something you're into or if you haven't given it a chance you need to experience Tomorrowland in Belgium. This event has become one of the world's largest EDM festivals in the world with some of the best DJ's including Tiesto, David Guetta, Hard, and Afrojack. One of the best parts of this festival is getting to camping and getting to know people from all over the world that love the same music as you.
11. DIA DE LOS MUERTOS (Day of the Dead) (Mexico)
Cultural
Day of the Dead is a celebration of remembrance of family and friends. It's a beautiful way to celebrate with colorful costumes, paintings, crafts. Family members usually surround photos of loved ones with candles and flowers while having picnics. If you're interested in being a part of the Mexican tradition and seeing the country celebrate this amazing event as a community as a whole you need to make it here.
12. OKTOBERFEST (Munich, Germany)
Cultural
If beer and socializing is your thing then head on over to Munich for a two-week festival. Every year a big variety of people gather for an ongoing party. Take part in a tent hopping with all kinds of different activities and drinks in each of them. Meet people from all over the world and enjoy your stay in Munich when the night is over.
13. GAY PRIDE PARADE  (San Francisco, USA)
Celebration
The Gay Pride Parade is a well-known parade that acceptance and the LGBTQ community. The parade takes place in June where 50,0000 people march including bikers, marching bands, and the most creative groups of attendees. Judges will award the most creative group in the parade. Don't miss out on this eye-catching experience full of love.
Contact Guide Me Away for special pricing to make you're way to one of the following event. To find out more about other activities while traveling, check out other blogs from Guide Me Away. Contact our Hebrew speaking travel agent in North America.
Enjoyed this article? Sign up to our newsletter to receive more tips on restaurants, travel destinations, and attractions.
[mailerlite_form form_id=1]