8 Best Places to Visit in Summer
Now that the good weather has arrived, you must be curious about the best places to visit in summer. There are literally tons of places to go in the summer, but here are 8 that really stood out to us!
The Grand Canyon
Being one of the top National Parks in the United States, the Grand Canyon tops our list of the best places to visit in summer. Even if you're not an avid hiker, the amazing views the canyon has to offer are ones you don't want to miss out on seeing.
The first time you look out over the canyon is a breathtaking experience that everyone should experience at least once in their lives. If you're feeling adventurous, you can hike down into the canyon itself to Sipapu, the lost city down inside the gorge.
Since it's located in Phoenix, Arizona the temperatures do tend to get up over 100 degrees fahrenheit, so make sure to drink plenty of water. But don't let the high heat discourage you from this summer destination.
Besides hiking, there are a variety of other activities to take part in when visiting the Grand Canyon. One adventurous activity to take part in is to go rafting down the Colorado River. This is a great exciting way to experience the canyon from a different point of view!  If none of these options strike your fancy, you can even take a guided donkey tour for yet another unique aspect of the views.
Another picturesque sight to take in is Havasu Falls. This beautiful desert oasis contains crystal clear waters with an astonishing fall. It does require a hike to get there but the clear water will cool you right off and it's a great place to camp overnight.
Seattle, Washington
Next up on the list of places to go in the summer is Seattle, Washington. This west coast city has a lot to offer and is a great summer destination!  
We can't mention Seattle without mentioning the iconic Space Needle. This skyline feature offers 360-degree views of the city by means of glass floors to the ceiling.  As if this appeal isn't already enough, the floors even rotate! The summer sunset is definitely a sight to see from this 55-year-old landmark.
While perusing the lively city streets, don't be surprised to hear one of your favorite albums playing faintly in the background! Another big draw to Seattle is their concerts that take place. Music lovers from all over flock to experience all types of live music at the Capitol Hill Block Party! Make sure to bring your dancing shoes if you take a trip here.
With numerous viewpoints and miles worth of trails to explore, another iconic view to check out is Mount Saint Helen. This national volcanic monument erupted back in 1980 and you can take in the views on the famous Eruption Trail. There are even paths that lead to an amphitheater that is used to informative presentations of the history of the stratovolcano.
If you're still not too sure about visiting Seattle, here are some more things to do while visiting!
Singapore
Being a melting pot of culture, Singapore has to be one of the best places to travel in the summer. From spectacular gardens to an array of beautiful temples, Singapore has a lot of sights to offer.
Gardens by the Bay is a natural park of reclaimed land that is around 101 acres located in the Central Region of Singapore. Throughout the park, there are three waterfront gardens, Bay South Garden, being the largest, consists of the biggest flower dome greenhouse in the world boasting with explosions of color every which way your eyes wander.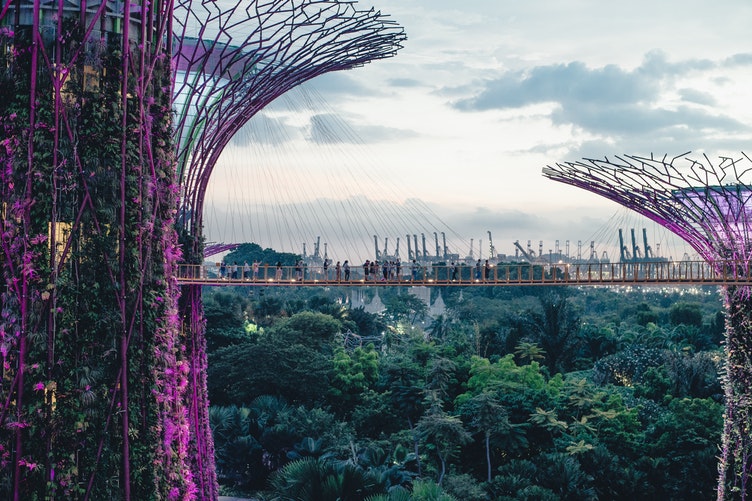 Since it is indeed a cultural melting pot, you must experience as many of these cultures as possible while visiting. Head over to little India and check out Sri Vadapathira Kaliamman Temple. Walking around the streets of little India you may forget that you're in Singapore because of how much the culture comes alive through sights, colors, tastes, smells, and music that surround you each step of the way.
Most people tend to shy away from Singapore because of its coast, but don't let that hold you back. Save up a few extra bucks and stay at the Marina Bay Sands luxury hotel that offers a stunning view of the city skyline. The best part about the view is that you can take it in from the world's longest and highest infinity pool, and who doesn't want to post that selfie on Instagram?
California
Come on now, obviously, California would be on this list of best summer destinations. Palm trees, beaches, perfect sunsets are just a few reasons among a plethora of things to do and cities to see!
Los Angeles alone has a variety of iconic sights including the Hollywood sign right above the star-tiled sidewalks Hollywood Boulevard. To me, the best part of LA is that it's close to many different theme parks such as Universal Studios, Disneyland, Warner Brothers Studios, Knotts Berry Farms, and Soak City. All these parks are within an hour away so there is plenty to do with the family!
Another city that makes California one of the best places to visit in summer is San Diego. Whether you want to party with friends or have some wholesome family fun, San Diego offers things to do really everyone. You can take the family to the San Diego Zoo or spend the day at SeaWorld eating dinner in the Splash Zone next to Shamu's One Ocean show.
If you're looking for more of the social events, you can check out the GasLamp District where the streets are packed with bars and nightlife until 3 am!
Now, Los Angeles and San Diego aren't the only places to visit in California. There is still San Francisco to explore the wharf, Santa Monica to enjoy the pier-side ferris wheel, and Napa and/or Ojai to enjoy some perfectly aged local wine.
As you can see, there is no shortage of fun to be had in the state of California.
Nashville, Tennessee
Nashville made the list of the best summer destinations because of its music, food and art scenes.
Broadway is the main tourist strip with country-themed bars lining both sides of the street, live music, and great eats.  All of the big stars in country music right now have bars located on this street with different levels of fun on each floor!  
The Florida Georgia Line House has 3 levels of dancing, and the higher the floor is, the less country-twangy music is. Blake Shelton has Ole Red a few steps down the street that has 2 floors of line dancing and live country music always happening.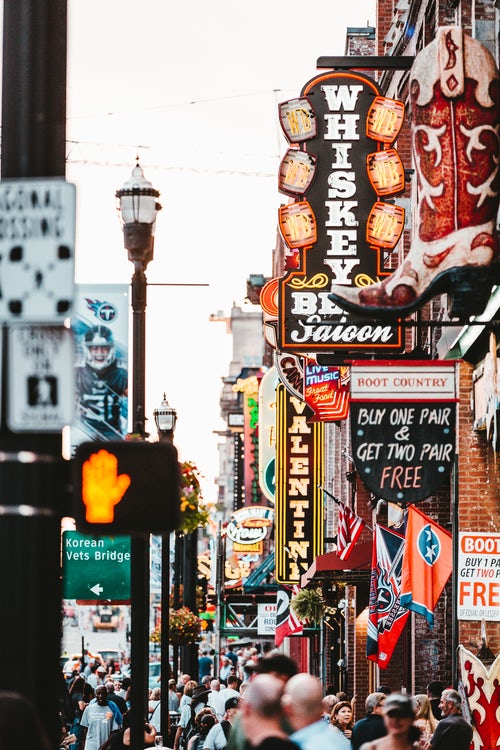 Dierks Bentley, Jason Aldean, Luke Bryan, and Kid Rock also have super fun bars all located on this same street!  But, the most memorable, and arguably most iconic, is the Honkey Tonk Central. The three floored bar doesn't even offer food because it's solely for singing, dancing, and moonshine drinking! If you're a country fan or even just a music lover, this is the spot for you.
Now for those who are less into line dancing and more into art, the National Center for Arts ranked Nashville at number two for the most artistic city. With astonishing art museums to guided tours called art crawls, there's so much to be seen. Make sure to visit the Tennessee State Museum if you consider yourself an art lover.
For you foodies out there, Nashville is a hot spot for that good ole' southern barbeque. Hattie B's is located here and is known nationally for their Nashville Hot Chicken sandwich.  Don't be surprised to wait in an hour plus lines here. There are also tons of places to stop in for a BBQ bite to eat but I'll recommend two.
The first place is Jack's Bar-B-Que which takes pride in their St. Louis style ribs and Texas beef brisket. The second recommendation is Martin's Bar-B-Que Joint. This spot offers a huge roundhouse style eatery that's known for their whole hog pit fire BBQ.  
There are restaurants for just about every cuisine located in Nashville, but who wouldn't want BBQ while partying down south?
Nova Scotia
Comprised of a peninsula and offshore islands, Nova Scotia is a beautiful bucket list checkmark to visit making it one of the best places to visit in summer.
Start your day at The Bay of Fundy, a gorgeous waterfront area with some of the most extreme tides in the world.  You can also stop into the Maritime Museum of the Atlantic to learn more about the oceanic area's inhabitants.
While taking in the aquatic scenery, make sure to wave to all the puffins!  If you see any seals, though, be sure to jump onto one of the numerous whale watching tours that depart from the wharf there as there will definitely be some whales heading that way soon!
After your aquatic adventures, you can head to the waterfront for a cold beer and many restaurants to eat at.  And don't forget to get something from the local gift shops to bring home to your kids.
To end your day you can stroll through one of the several public gardens that boom with tropical colors from all the local flower-covered trees. And, if you really want to get a workout in, you can head over to Cabot Trail and get a couple of mile hike in.
For all the history buffs, be sure to check out the Halifax Citadel National Historic Site. Here you can get your learning on about all the local attractions and their Canadian historical meaning. There are also exhibits here explaining all the natural sciences and the cultural significance to Nova Scotia.
New York City
Although it can get pretty hot here walking on the scorching concrete sidewalks, NYC is actually one of the great summer destinations to avoid getting the more "tourist" vibe.
There are so many different areas to explore while visiting, but a great start would be Brooklyn.  There are several rooftop bars you could bar/pool hop to while enjoying any of the many local craft beers.  Then to fulfill your post boozy hunger, stop into Smorgasburg, the largest open-air food market and try any of the hundreds of vendors artisanal bites.
If the rooftop pools didn't meet your water needs in that hot summer sun, either jump in your rental car or grab a ticket for the train and head two hours east to the Hamptons.  Here you can sit by the ocean, enjoy any of the luxury resorts and spas, and really get your relaxation on.
After your sunbathing, head to the main strip where there are tons of high-end boutiques, stores, and restaurants.  Be ready with your platinum card for this area! There are also many art galleries and museums that are definitely worth checking out.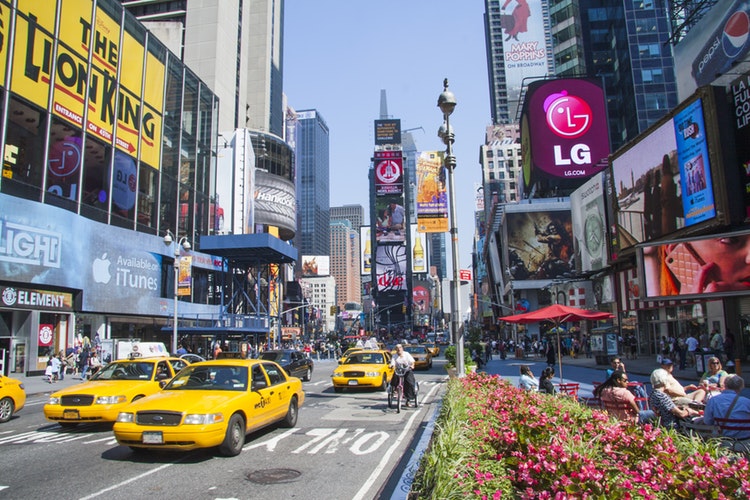 For my partying crowd, I'm sure you won't have a hard time finding the best place to drink in the Hamptons as it is the most used 3 word expression heard in the area, second to rose all day of course. The Surf Lodge is the place to be for younger crowds hands down. There is always loud music (most of the time live), but there is also almost always a long line. But if you don't feel like waiting in the traffic or long lines and want to still hear the music, rent a kayak or buy a new inflatable tube and claim your real estate in Fort Pond.
Rhodes, Greece
Last, but certainly not least, is the fourth largest Greek island with postcard beaches, immense culture, and dynamic nightlife.  There's something for everyone to do here for sure!
Rhodes is the oldest medieval city and also known as World Heritage City, per UNESCO.  Here the old churches will leave your eyes astonished, the history will swell your brain with new information, and the narrow streets lined with romantic architecture will fill your heart with new found beauty.  It is nearly impossible not to become instantly immersed in this culture.
Next on your agenda should be Butterfly Valley.  Here you will find relaxation among the hundreds of bright butterflies, running streamlets, and different walking paths throughout the shaded beauty.  There is also a gift shop to take a little piece of this memory home with you, and a restaurant to fill up before your next stop.
Prasonisi is the beach area with the most gorgeous bright blue waters.  Here you can take part in water sports, bar hop along the waterfront, or just enjoy a nice beach day with friends.  
Be sure to enjoy one of the hundreds of museums located in and around Rhodes while you're there as the history here truly is amazing to learn more about.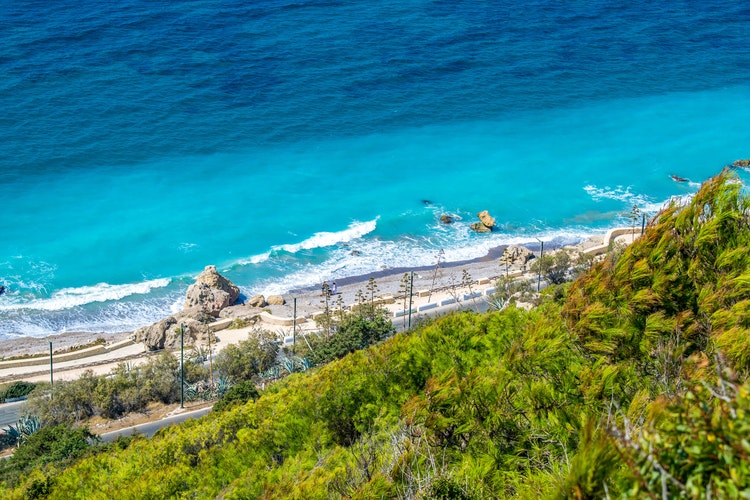 Need Help Figuring Out The Best Place to Visit This Summer?
As you can see, the possibilities are endless for your summer vacation planning. With the help of Guide Me Away, our expert travel consultants can help finish your summer destination research effortlessly and map out your agenda as if you were a local there!  All that'll be left for you to do is book your flight and enjoy some much needed R&R. Oh, and don't forget your selfie stick!